Governors' Camp, Maasai Mara, Kenya.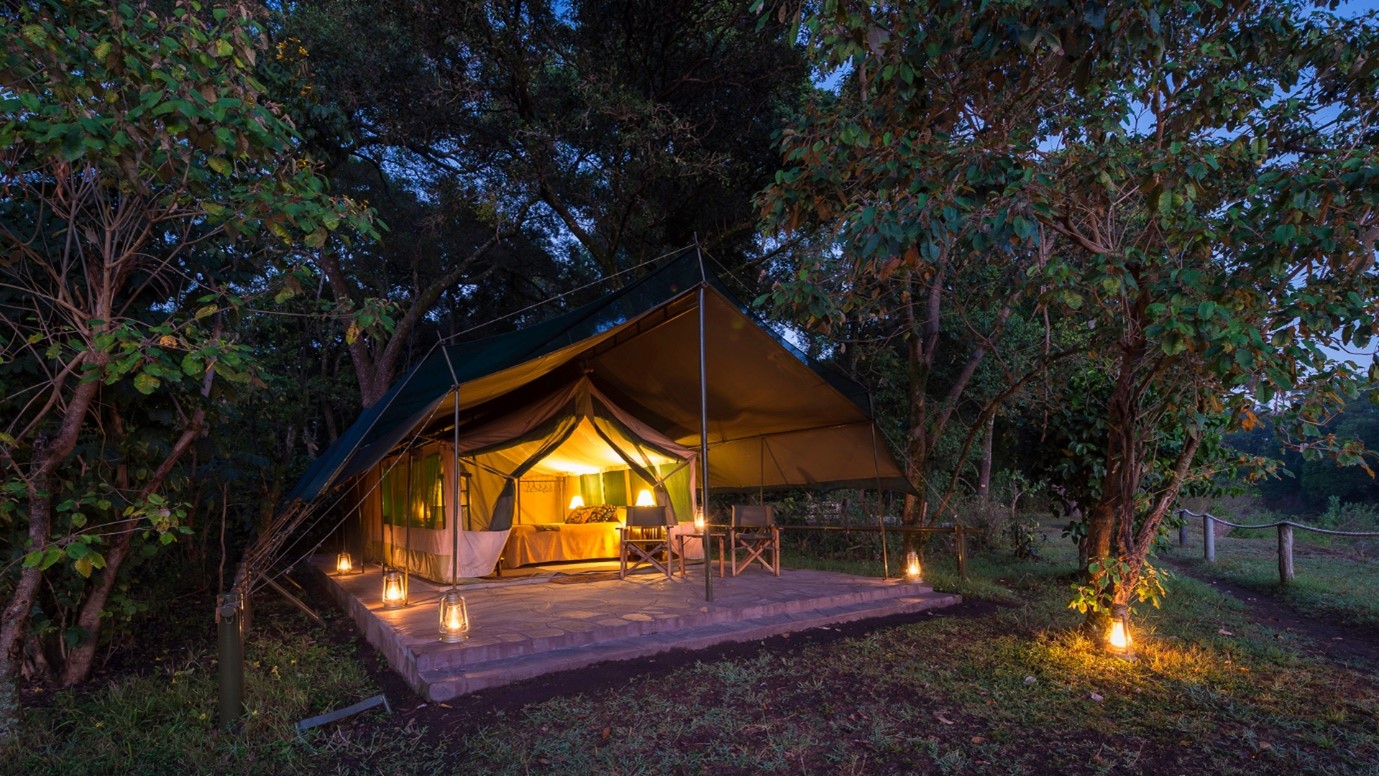 Governors' Camp is one of our favourite properties in the Maasai Mara. It is one of the most sought-after spots in the Mara and is the top location choice for wildlife documentary makers. If you've watched the BBC's Big Cat Diary, Planet Earth Live or Dynasties, you will probably recognise the camp's breathtaking surroundings.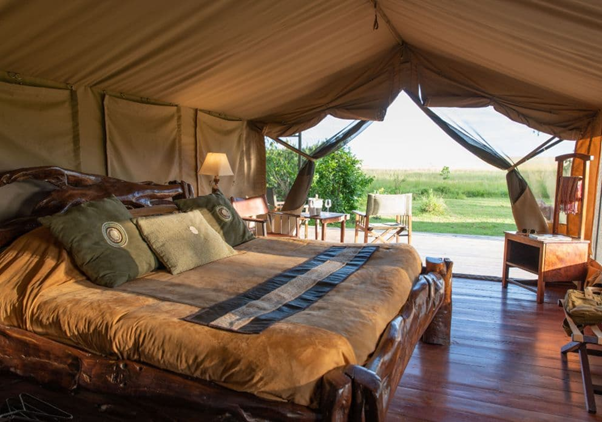 During your stay, you'll be looked after by the Governors' 'family'. This charismatic team of knowledgeable guides and friendly staff all love sharing their expertise and thrilling tales of living and working in one of the world's most famous wildlife reserves. You also have a choice of where to stay to suit the type of experience you want and your budget. The main camp is nestled in the forest along the Mara River banks. Then there's Little Governors, an intimate peaceful camp that's set around a lively watering hole. But if its luxury you are after then, Il Moran, has just 10 plush tents with hand-carved beds and Victorian-style bathtubs – perfect for couples and honeymooners. If there are a number of you then there's also a private site with eight tents that you and your group can have to yourself.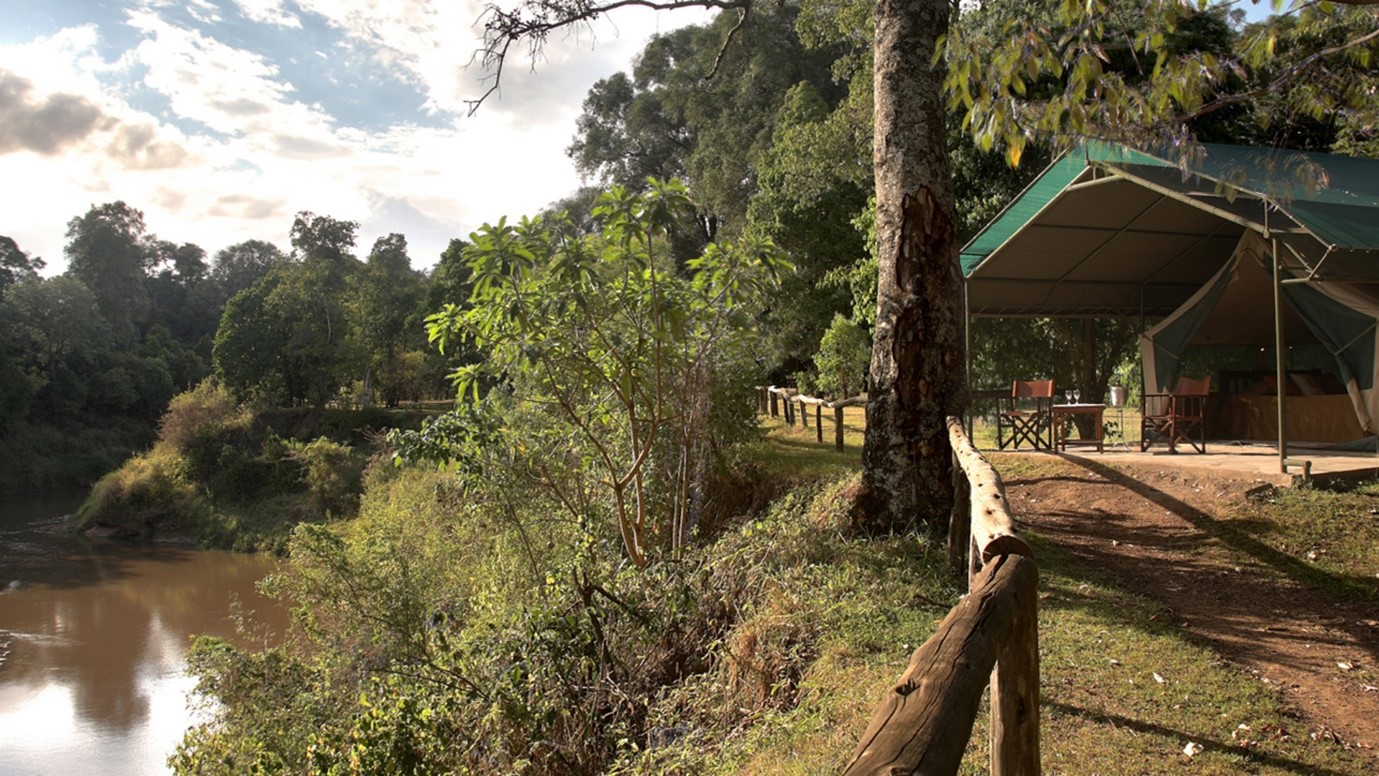 The original deluxe tented camp is in a wildlife-rich corner of the Maasai Mara reserve, on the banks of the Mara River surrounded by lush forest is where you will find this eco-friendly traditional camp. The classic safari tents all have double or twin beds and an en-suite bathroom area divided by a canvas wall, complete with a hot shower. Each tent also has electric lamps, charge points for cameras and phones, and a deck for wildlife viewing. Some lie secluded along the riverbank, while others sit out in the open with views of the rolling plains. You'll spend some memorable nights under canvas here and when it's time for bed you'll find a hot water bottle waiting for you, and every morning a welcome hot drink is brought to your tent to ease you into the day.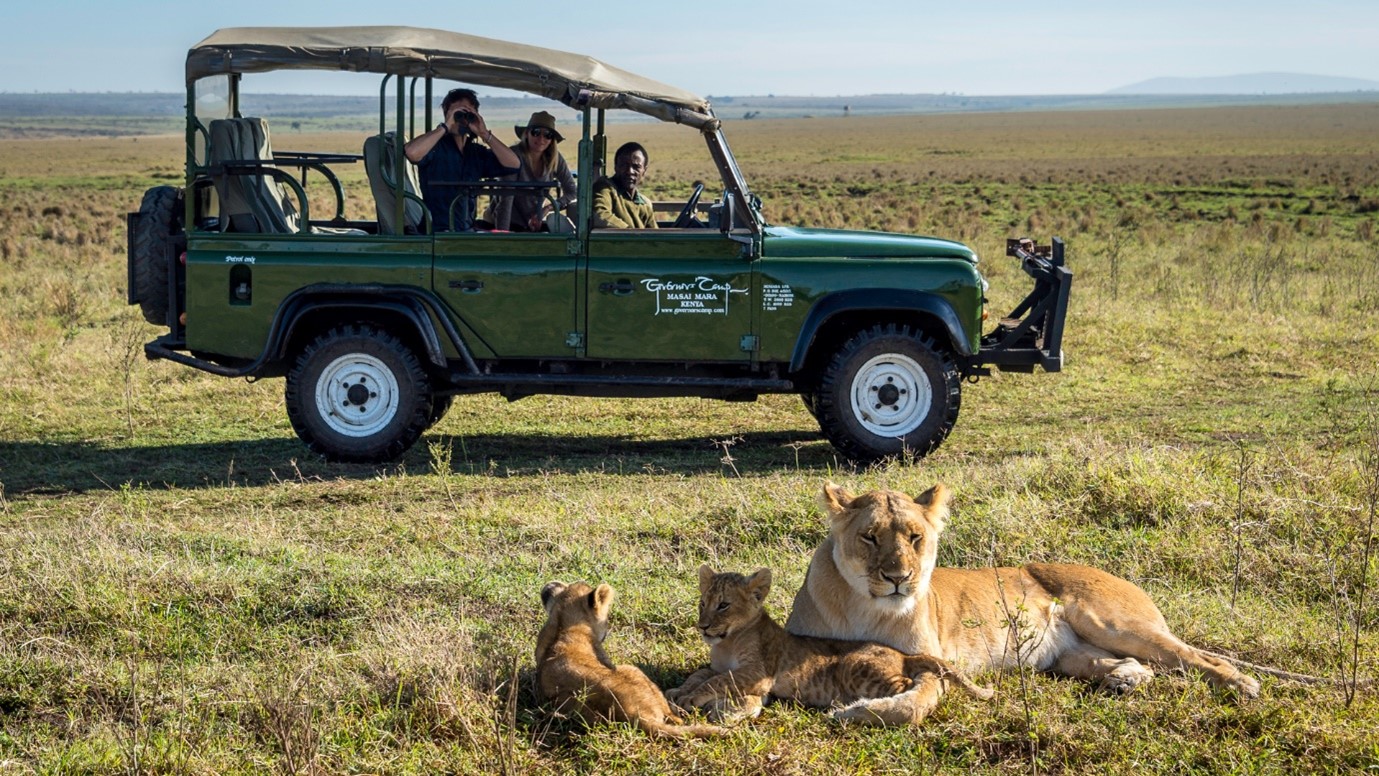 You'll then be off on your game drive with your allocated expert driver/guide who you'll get to know during your game drives and who will know the very best places to spot wildlife. They are always keen to answer your questions and get you in positions where you can observe the wildlife and get some great shots.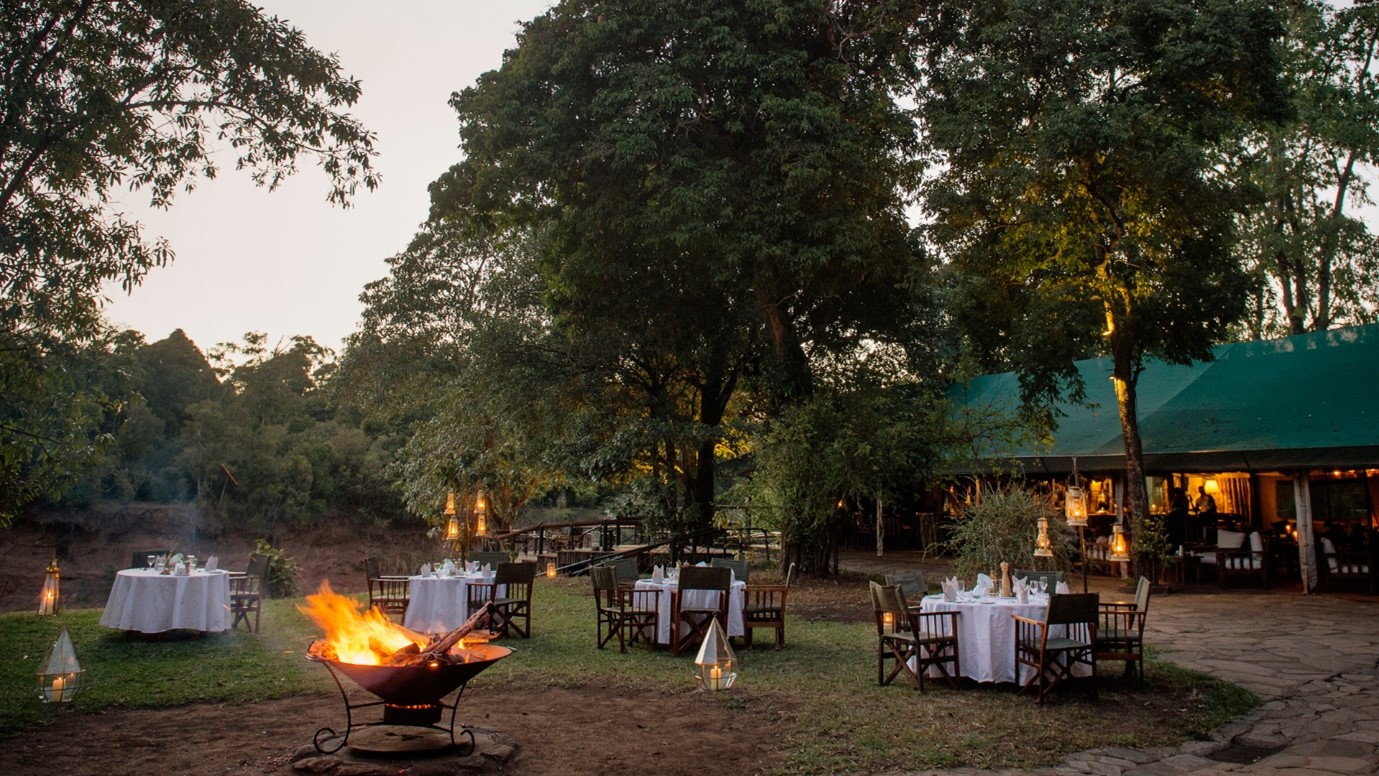 There's an open-sided bar tent with views over the Mara River and a restaurant tent for candlelit dinners. Breakfast and lunch buffets are served al fresco and the campfire is lit at sunset.
Top Tip
Governors' award-winning hot-air balloon safari – taking off at sunrise over the vast plains before landing in the middle of the bush for a Champagne breakfast – is a must, and it's best to pre-book to avoid disappointment.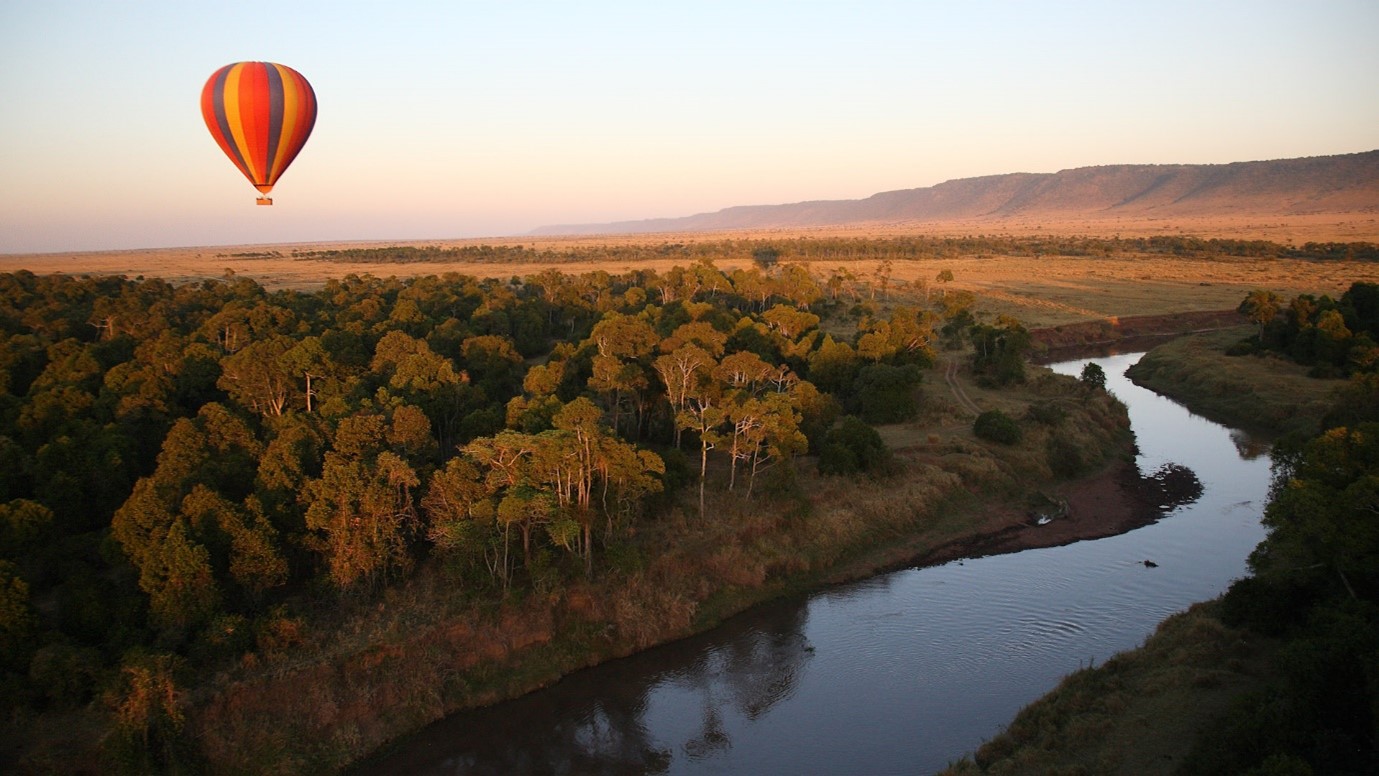 The Maasai Mara is an iconic reserve that's not to be missed, but one of the common misconceptions is that visitors need to spend their whole holiday here. Even if you're visiting Kenya for the first time, three nights in the Mara is plenty of time – and it means you'll be able to discover some of Kenya's other highlights.
If this sounds like your kind of safari we've created a special Governors'  fly-in Maasai Mara stay itinerary. Find out more by taliking to our Wildlife Holiday Expert who can tailor-make your perfect Wildlife Escape.
London Heathrow to Nairobi on Qatar Flights via Doha
2 nights at Eka Hotel, Nairobi on room & breakfast basis
3 nights Governors Camp, Maasai Mara on full board basis
(Includes twice daily game drives)
Nairobi to London Heathrow on Qatar Flights via Doha
Price from £2295 per person based on two sharing and included flights with Qatar based on Travel Jan to March 2022