Galápagos Wildlife: Month-by-Month
There really is no such thing as the 'best time to visit the Galápagos', because the wildlife can be seen at any time of the year. It depends entirely on if there is something that you want to see, and which islands you plan to visit.
The behaviour and appearance of the animals does vary, with certain spectacles such as mating rituals, or breeding seasons, limited to certain months. The climate also has an influence on what you will see. The Galápagos archipelago is warmer, and wetter, between December and May (hot/wet season), turning many of the islands green, while June to November is cooler and drier (can be more overcast and breezier), with cold ocean currents.
Here is a month-by-month guide of what you can expect to see throughout the year in the Galápagos, but our travel expert is always available to help and advise you.
January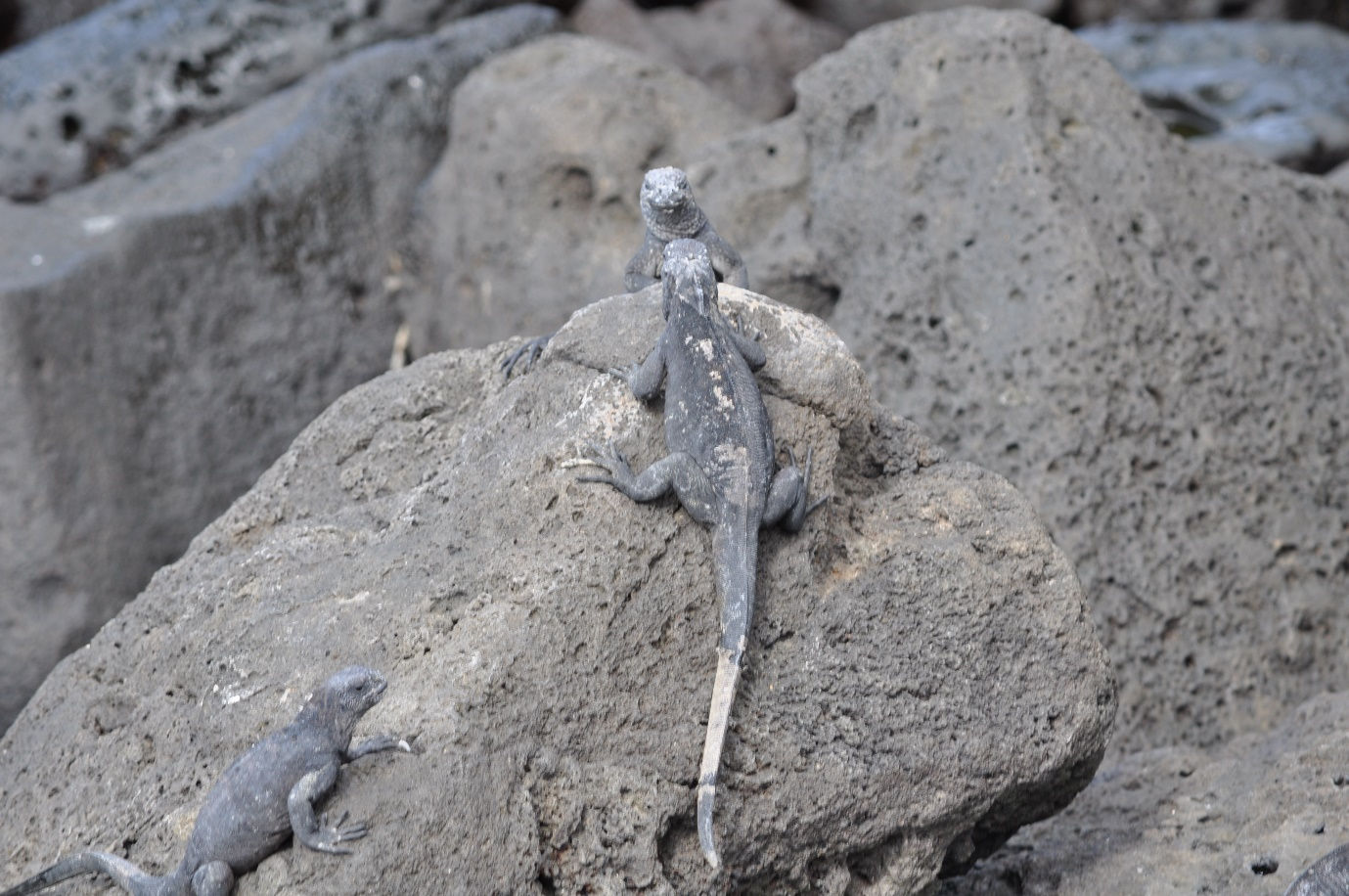 It is the hot/rainy season and the air and water temperatures rise and green shoots appear on the islands
Land Birds, such as Darwin's finches and other land birds, begin nesting.
Marine iguanas start mating, and turn bright green and red colours, on Española.
Green sea turtles begin laying eggs, nesting through March.
February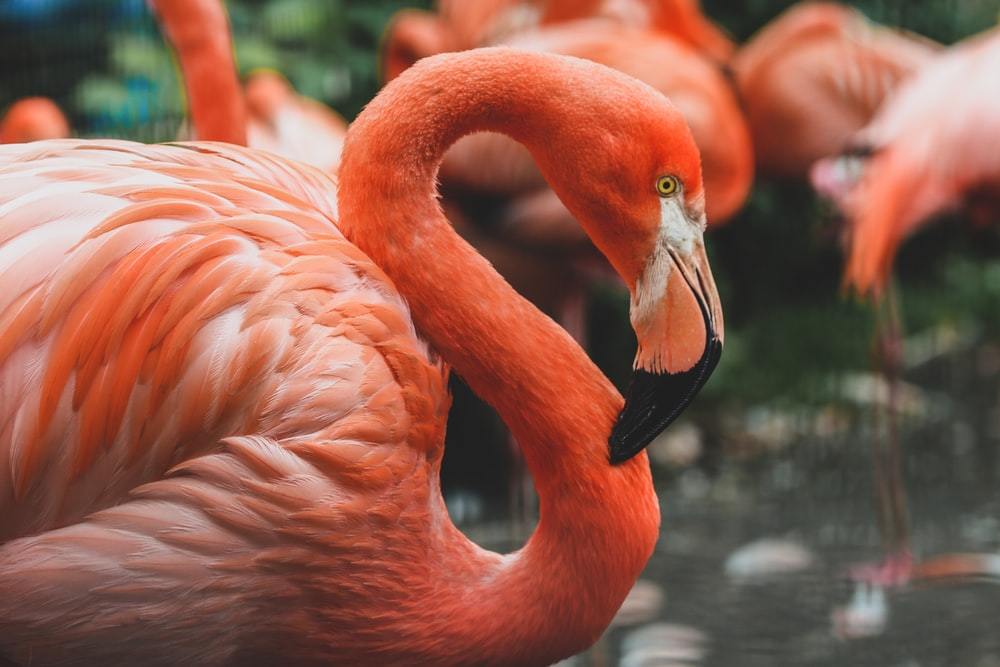 Air and sea temperatures continue to rise.
Flamingos start nesting on Floreana.
Galápagos Doves are at nesting peak.
Marine Iguanas' nest on Santa Cruz.
Bahama pintail ducks start breeding.
Sperm whales, and occasionally blue whales, may be seen off the west coasts of Isabela and Fernandina.
Penguins migrate to cooler waters off Isabela and Fernandina.
March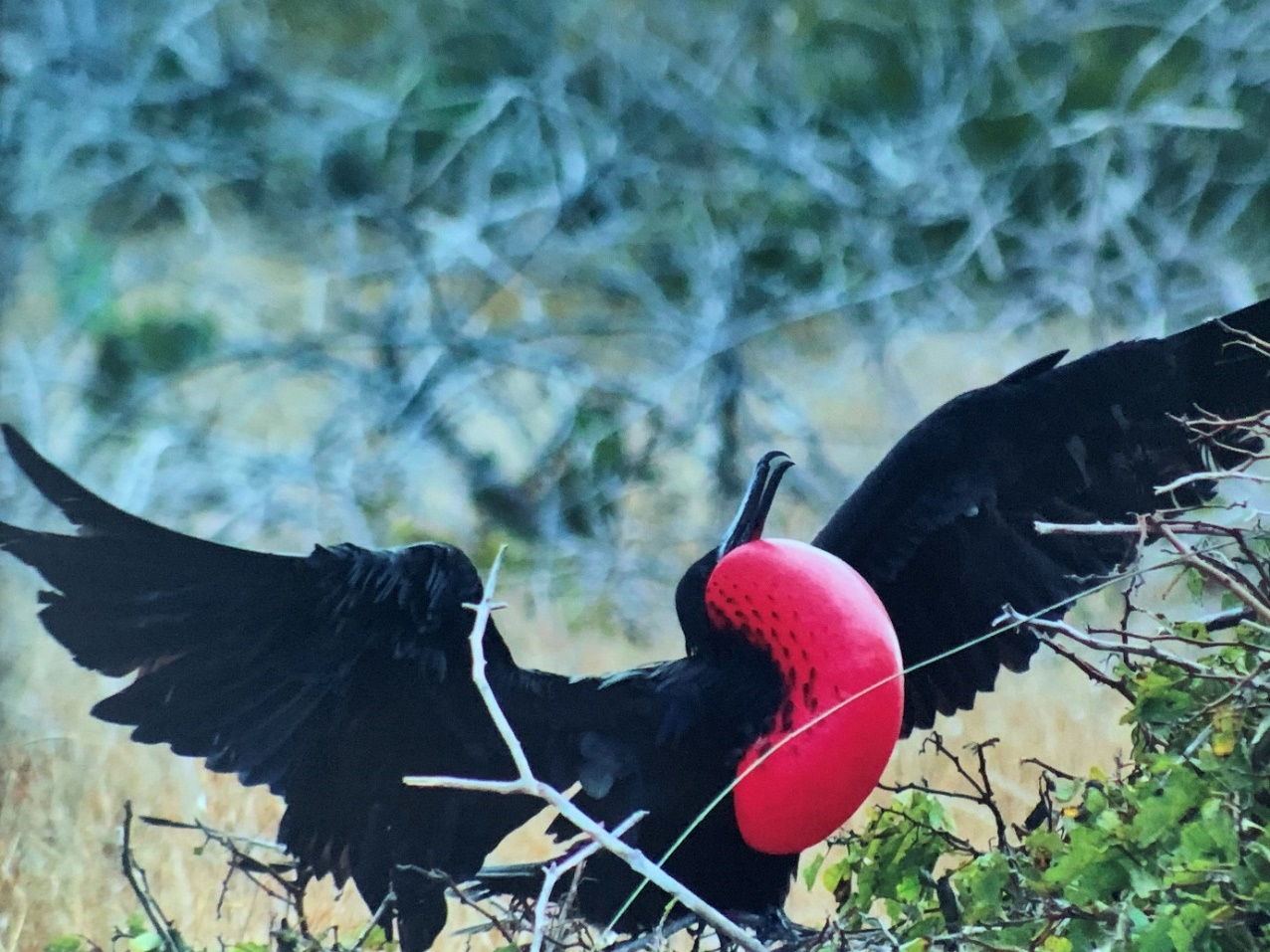 It is hot and humid with temperatures up to 30°C. The sea is lovely and warm for snorkelling around the western islands.
Frigate bird mating season starts on San Cristóbal and Genovesa.
Marine Iguanas' nest on Fernandina.
Late in the month Waved Albatross arrive on Espanola.
Galápagos giant tortoises begin migrating to lower terrain and nesting sites.
Red-footed booby chicks visible on Genovesa.
April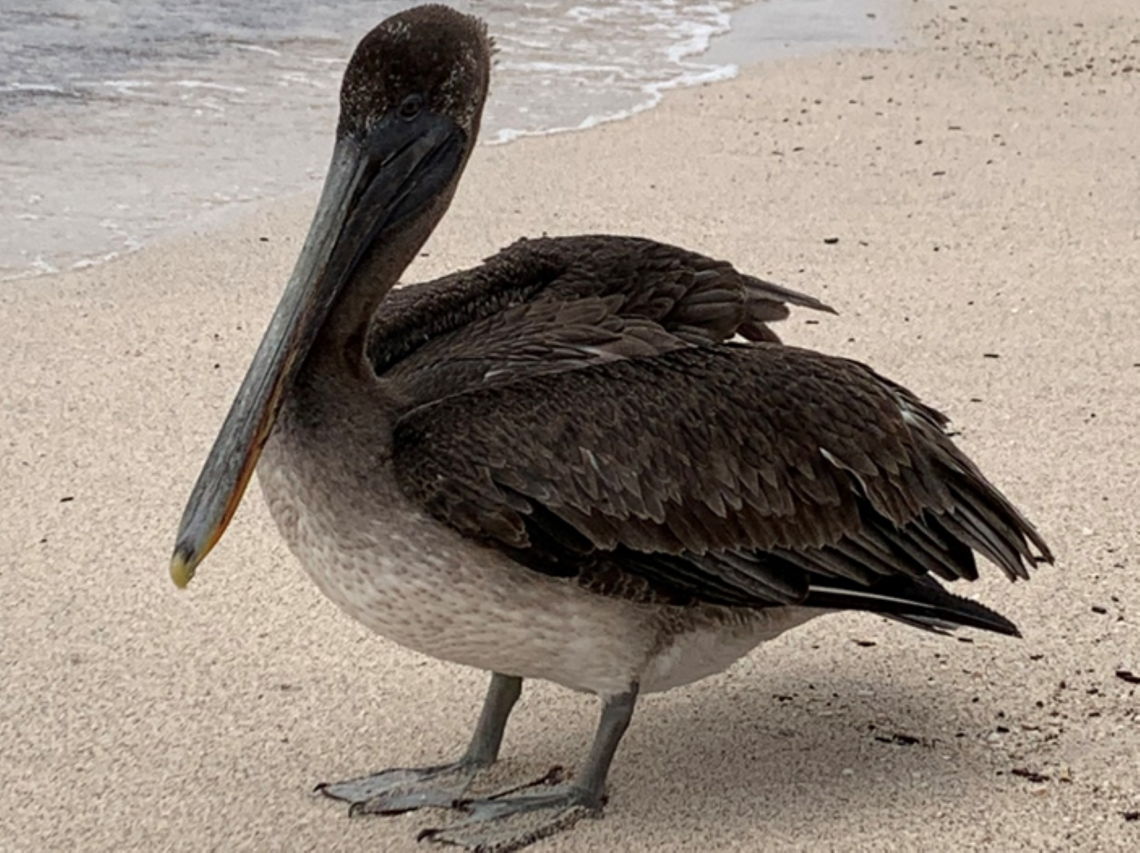 By the end of the month the rains have subsided but the islands remain very green.
Large numbers of Waved Albatross arrive on Espanola and start their noisy courtship ritual.
Brown pelicans begin nesting at Tagus Cove.
Blue-footed Boobies are in mating season, giving visitors the change to see them do their fancy dance on North Seymour.
Green turtles on Espanola, and land Galápagos iguana eggs on Isabela, start to hatch.
The last giant tortoises' hatch.
May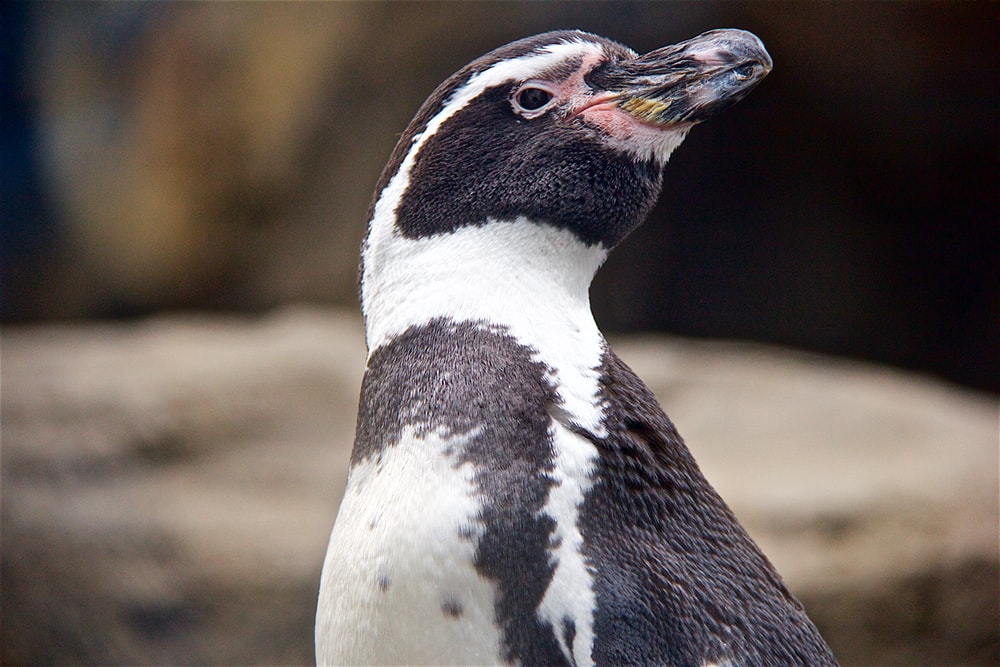 The Humidity has dropped but it is still very warm
Storm Petrels begin nesting season.
Waved Albatross on Espanola start laying their eggs.
Sea turtles hatching on Espanola, Floreana, and Santiago.
Marine iguanas hatching on Santa Cruz and Fernandina.
Galápagos penguins active around Bartholome.
The sea lion and fur seals mating season starts as well as new-born pups arriving during this period.
Galápagos snakes, hawks, and great blue herons, hunt baby marine iguanas on Fernandina.
Large flocks of Galápagos shearwaters appear.
North Seymour island you have a great chance of witnessing the start of the mating rituals of the blue-footed boobies, when the males show off their feet to prospective mates – the bluer their feet, the more chance they have of attracting a mate!
June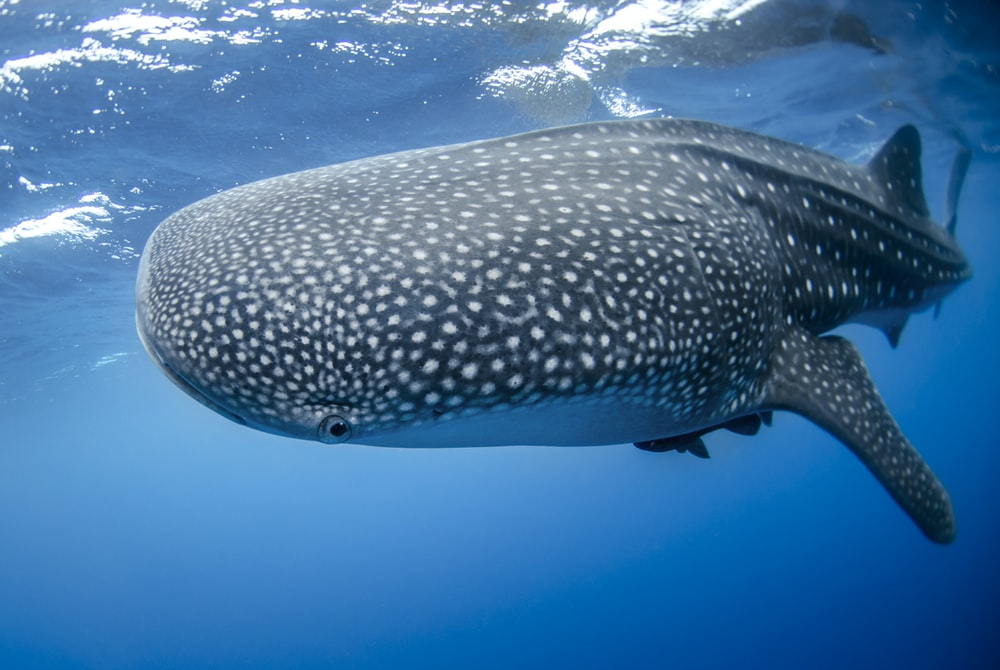 The south-east trade winds return, bringing cooler temperatures to the islands, stronger currents and occasional drizzle
The nesting season of the giant tortoises starts.
Humpback whales may be seen attracted to the plankton and nutrients.
Many migrant birds start flying north.
Blue-footed boobies nesting (through November).
Bryde's whale sightings near Kicker Rock.
Whale sharks and dolphins can be seen throughout the archipelago.
A good month to see Frigatebird pouches on North Seymour.
July
This is prime breeding season for blue footed boobies on Espanola
Albatross fledglings start to be born.
Flightless cormorants start courtship rituals on Fernandina.
Beginning of the mating season for short-eared owls and lava lizards.
The best months for spotting whales and dolphins, especially off the west coast of Isabela.
Galápagos giant tortoise start migration back to Santa Cruz highlands.
American oystercatchers nesting on Santiago.
August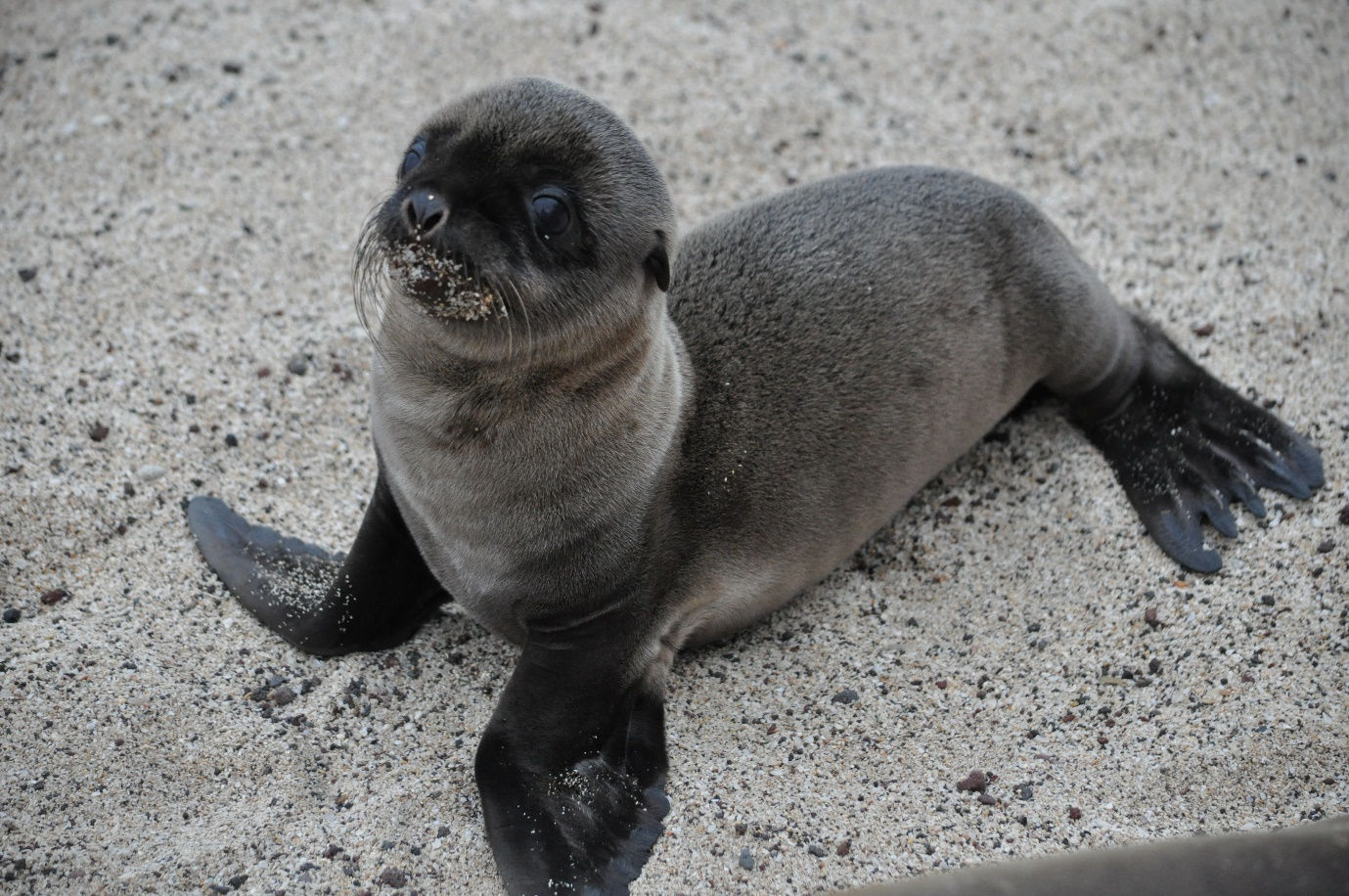 Ocean temperatures have dropped to around 18°C and can be a little choppy.
Migrant shore birds start to arrive.
Mating season for Galápagos Hawks on Espanola, Santiago, and Fernandina.
Sea lion pupping season starts.
Nazca boobies and swallow-tailed gulls nesting on Genovesa.
After laying their eggs, the giant tortoises return to the highlands on Santa Cruz.
Flamingos begin mating rituals.
Frigatebirds and Booby eggs still hatching on North Seymour.
Galápagos Penguins start moving towards central islands like Bartholomew.
A good month to see Red-Footed Boobies on Genovesa.
September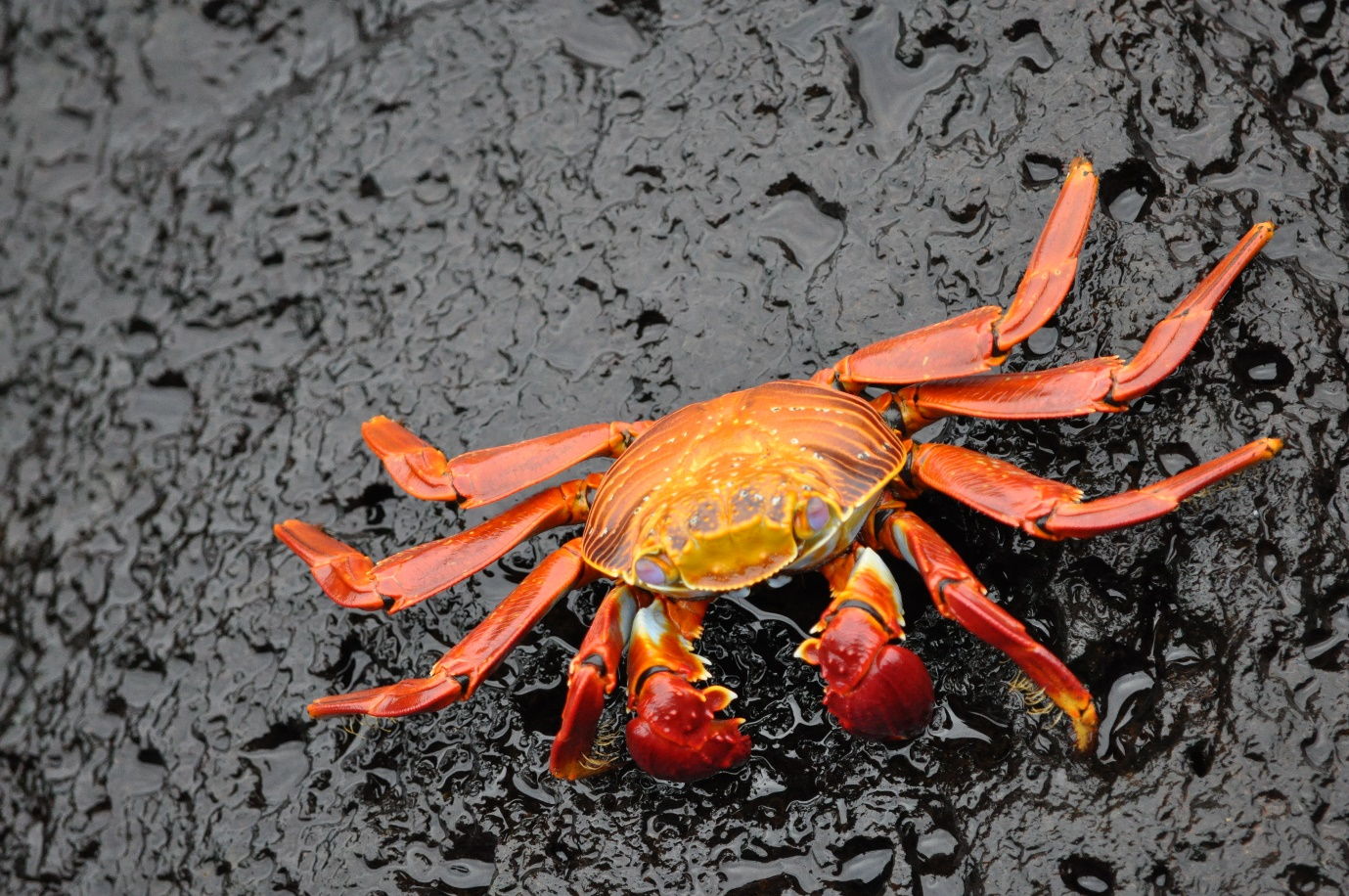 The air and sea temperatures at their lowest.
Galápagos Penguins breeding, especially around Bartholome as their courtship intensifies.
Manta Rays seen off east coast of Isabela.
Height of the sea lion mating season, with rival males fighting for control of harems.
Most sea birds nesting, making this a good time to see them.
October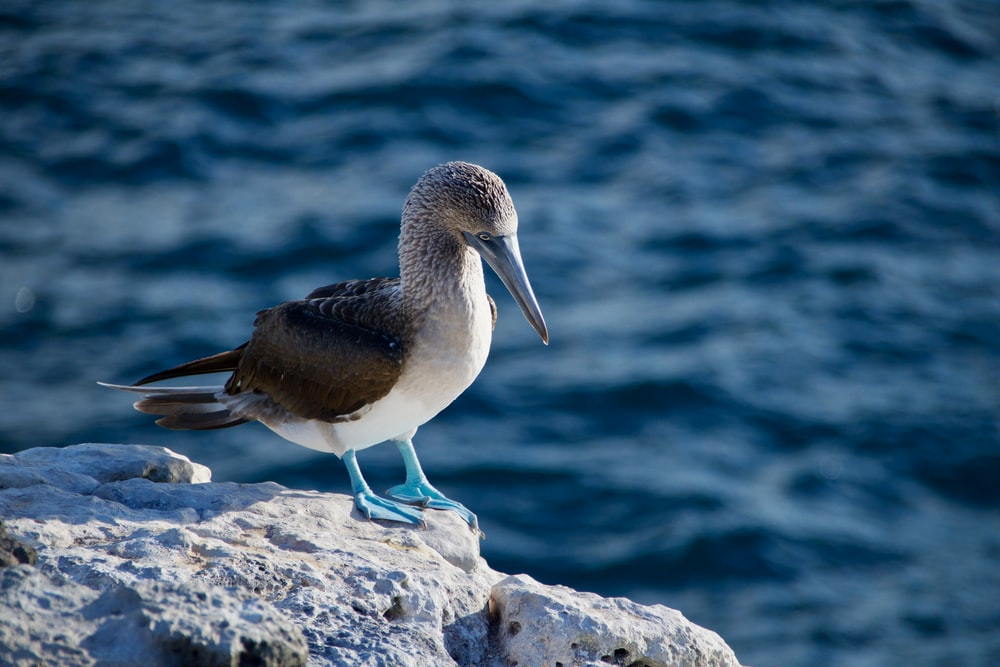 The weather can be mixed this month with some mists first thing in the mornings and much clearer and warmer temperatures in the afternoon.
Lava Herons start nesting.
Giant tortoises continue to lay eggs.
Blue footed booby chicks can be seen on Espanola and Isabela.
Fur seal breeding (through December).
November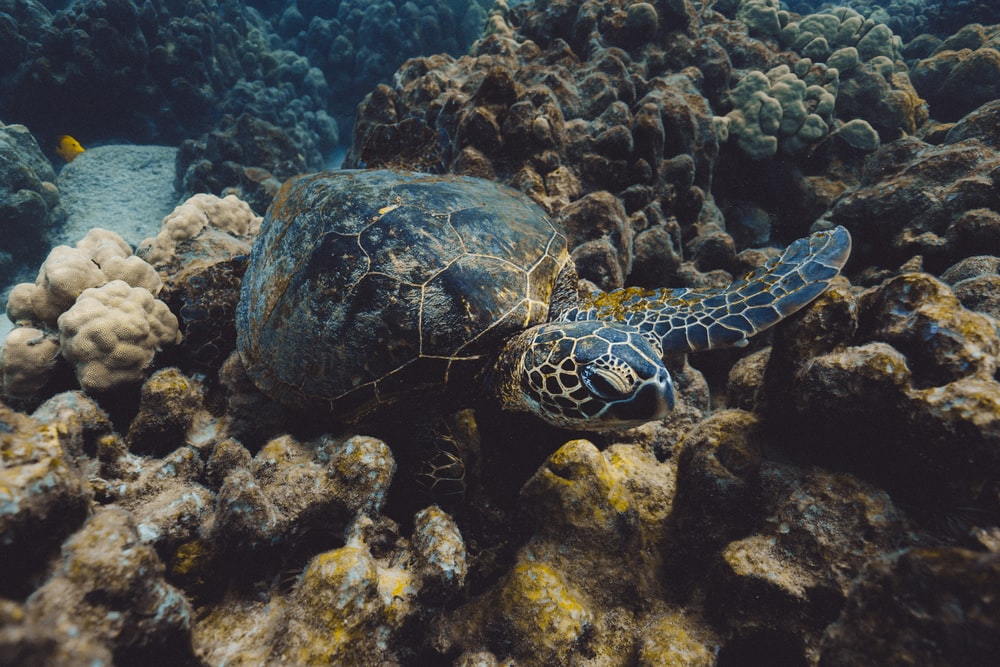 The water is calmer improving the visibility for snorkelling and air temperature begins to rise and the winds decrease.
Snorkelling can be especially fun with sea lion pups.
This is also the breeding season for brown noddy terns.
Jellyfish can sometimes be seen in the waters around the Galápagos.
Storm Petrels nesting for second time.
Green sea turtles mating and active in water.
December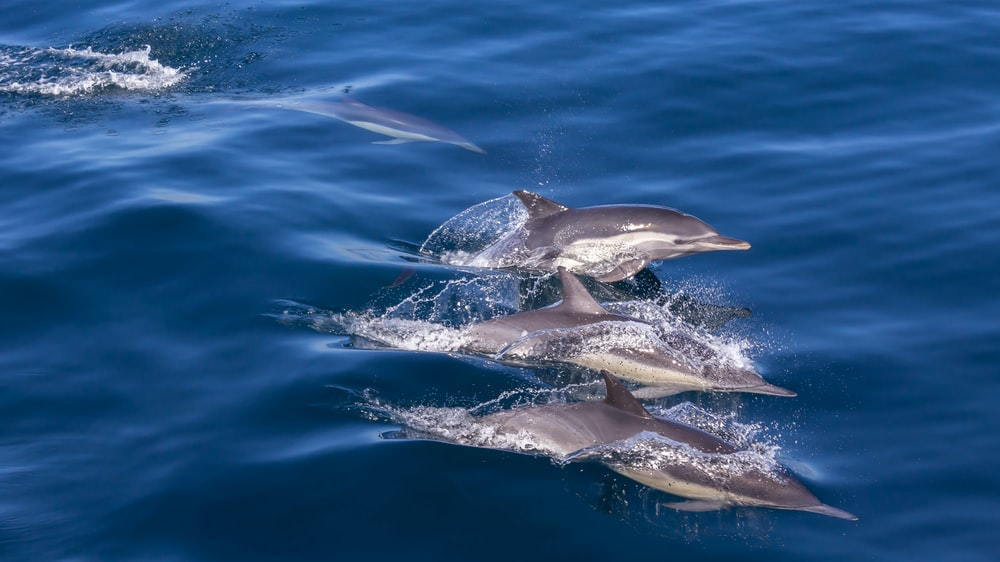 The Hot / rainy season begins with the air and sea temperatures continuing to rise.
Green sea turtles start to mate.
Giant tortoise eggs begin to hatch.
The first young waved albatross chicks begin to fledge.
Marine iguanas begin mating (through February).
Galápagos sea lion pups abundant in water in the central and southern islands.
Giant Galápagos tortoise laying eggs (through March).
Bryde's whale on the western archipelago (through May).
Bottlenose, and common, dolphin in central and southern archipelago.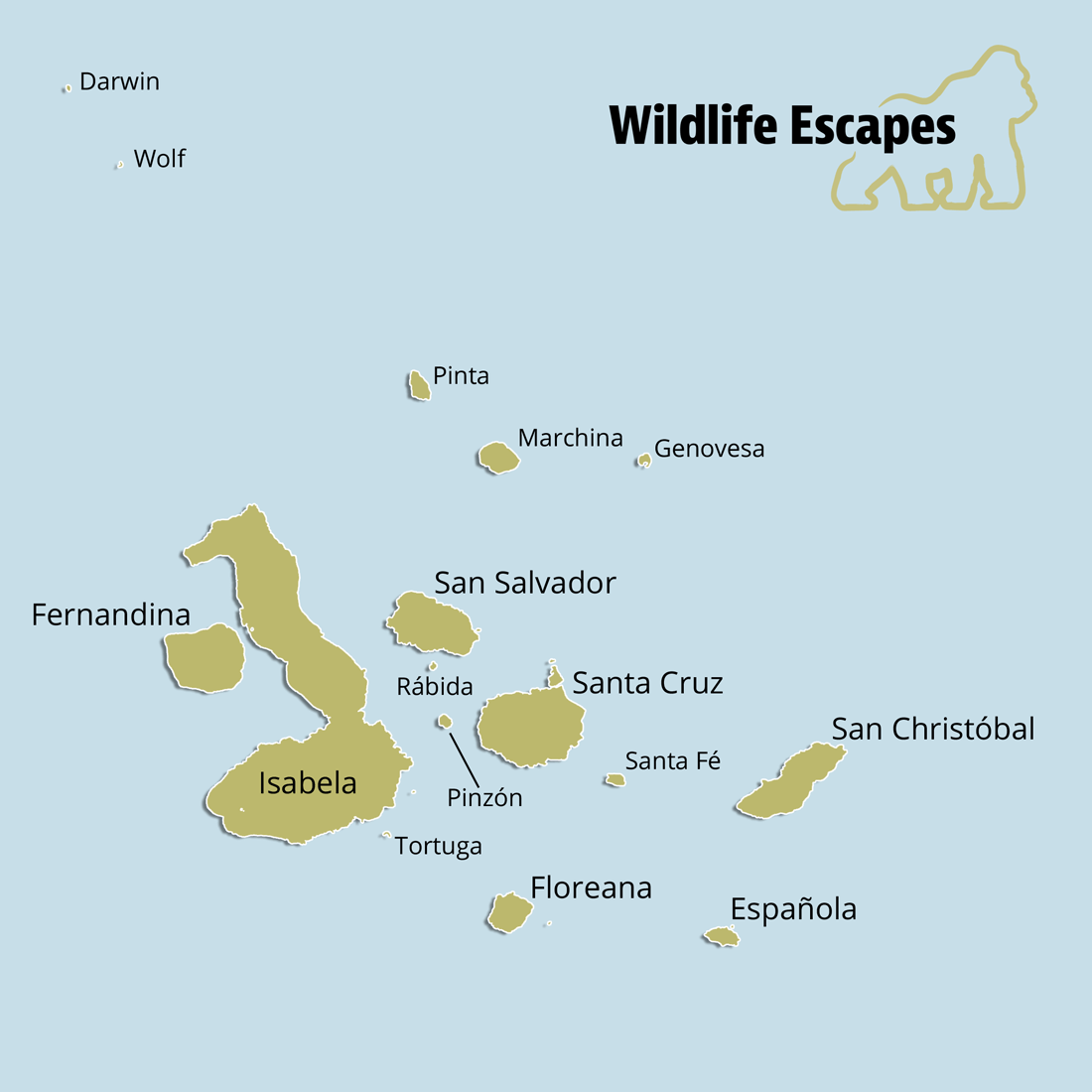 Where Species are Most Commonly Seen

Albatross
Espanola (April – December)
Blue-footed boobie
Espanola, Floreana, Isabela, Rabida, San Cristobal, North Seymour, Santa Cruz, Isla Lobos, Santiago
Dolphin
Central Islands (year-round)
Flightless Cormorant
Fernandina, Isabela
Frigatebird
Floreana, Genovesa, Isla Lobos, Kicker Rock, North Seymour
Fur Seal
Genovesa, Isabela, Santiago
Giant Tortoise
Isabela, Santa Cruz
Hammerhead Shark
Floreana, Genovesa, Mosquera Islet, North Seymour
Land Iguanas
Isabela, North Seymour, Santa Cruz, Santa Fe, South Plaza
Marine Iguanas
All Islands
Marine Iguanas
All Islands
Nazca Boobie
Genovesa, Isabela
Penguin
Bartholome Chinese Hat, Fernandina, Floreana, Isabela, Santiago (Sullivan Bay)
Pink Flamingo
Las Bachas, Floreana, Rabida, Puerto Villamill
Red-Footed Boobie
Genovesa, San Cristobal (punta Pitt)
Sea Turtle
Fernandina, Isabela San Cristobal, Santa Cruz (Jan – Mar), Santiago
Sting Ray
Bartholome, Floreana, Isla Lobos, Kicker Rock, Santiago
Whale
Fernandina and Isabela (year-round), Kicker Rock (April – December)
Here's a selection of some of the islands, and what you might expect to see.
Santa Cruz is the most populated island; the main town of Puerto Ayora is the busiest hub in the Galápagos. A charming port with a number of hotels, restaurants, and some spectacular crescent beaches, and excellent opportunities for scuba diving and snorkelling. Many cruises depart here, and walking tours are a must, so you can visit the Charles Darwin Research Station, which is committed to preserving the unique environment and breeding centre.
Española is the oldest of the islands almost 3.5 million years. The island is a haven for sea birds but has no fresh water source so uninhabited by man.
San Cristobal is a very island and home to the Interpretation Centre that provides an excellent history, and explanation, of the islands. Many cruises depart from here as it has the second main airport on this island.
Santa Fé is a very small island but has one of the most beautiful bays in the Galápagos. The water is crystal clear and ideal for snorkelling with sea-lions.
Isabela is the youngest, and yet the largest, island made up of six fused volcanoes. The island is shaped like a sea-horse and has a very distinctive ecosystem.
Santiago was a favourite spot for pirates and whalers in the pas,t but is now uninhabited. The island has a fascinating lava formation at Sullivan Bay.
Bartholomé is probably the most photographed of all the islands. The wondrous lava formations, with shades of red, orange, green, and glistening black, are a stunning sight.
Floreana Devil's Crown located off the shore of Floreana is an almost completely submerged volcano that has become a haven for exotic birds and offers the most spectacular diving and snorkelling opportunities.