About Us | Why Wildlife Escapes | Our Ethos | Responsible Tourism | What We Offer | Important Information | Personalised Travel Services | Expert Guides | Financial Security | Affiliations | Ask Us
We have become experts in wildlife holidays after many years of travelling the world and arranging holidays for thousands of clients. We have had the privilege of seeing some of the most unbelievable wildlife this planet has to offer, from the desert adapted elephants in Namibia, to the blue footed boobies in the Galápagos and the mountain gorilla in Uganda, to mention just a few. Our promise is to offer service with a human touch, fairness in our dealings with you, efficient communication, and above all, a human voice at the end of the phone. I am sure the ups and downs of travel during the many difficult times we have all experienced (especially in 2020) will, as always, need understanding and flexibility. I do hope you will entrust us with your wildlife holiday arrangements.
What makes us experts? The experience of seeing these animals first-hand, the knowledge gained over years in the travel industry, adapting to change and the sheer passion for wildlife. Like anything in life, if you have a love for something it shows in the way you want to find the very best experience for anyone else wanting to experience their own encounters with nature. This business is not just a business but our hobby. There is nothing more satisfying than you taking our advice and recommendations so that you have the best possible experience that will undoubtedly stay with you forever.
About Andrew & Erika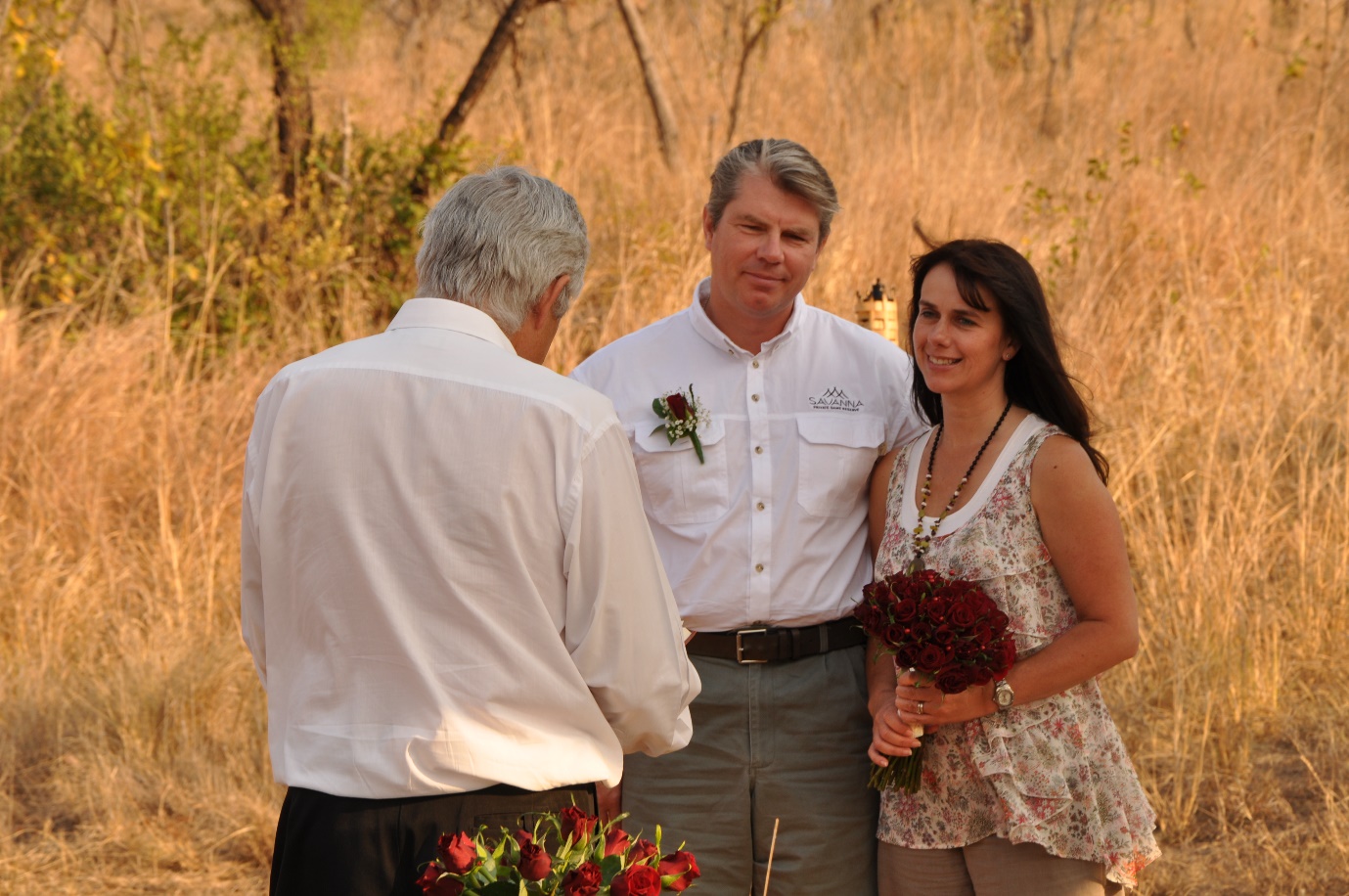 Wildlife has been a passion of mine for as long as I can remember. As a child I collected the cigarette cards you used to get from Brooke Bond PG tips; the Wonders of Wildlife collection booklet was my pride and joy. At high school I won an award and chose to be awarded a book called 'Life & Death on an Africa Plain'. I also (like many) never miss a David Attenborough wildlife programme, along with many others, as the filming of the animal kingdom is just incredible to watch.
After my studies I joined the travel business. In 2019 celebrated 35 years in the industry and received two top travel accolades (these two TTG awards were presented by Jennifer Saunders at the Lyceum theatre and is certainly one of the highlights of my career). The love and passion for wildlife has filtered through and is an even more prominent part of my life today. I have been so lucky in my career to have travelled extensively and to have in-depth knowledge of most holiday destinations in the world. It really has been a privilege to experience so many wildlife encounters throughout the world that many can only dream of.
All the animal encounters I have had have been special in their own right. If I had to pick just a few that are at the top it would be gorilla and chimp trekking in Uganda, seeing all the incredible indigenous species in the Galápagos, and of course seeing the big cats in on an African safari. It is unbelievable how close you get to the game in Sabi Sands private reserve in Kruger National Park in South Africa.
Erika was born in Zimbabwe and lived there with her family until she was in her late teens. She is no stranger to the wildlife of Hwange National Park, Mana Pools, Lake Kariba and Victoria Falls has a special place in her heart. She went to school in Zimbabwe and worked in the travel industry in Zimbabwe, South Africa and the UK. She has travelled extensively and has a wealth of knowledge, and experience. Like me she loves being on safari.
One of our little gems is a safari lodge called Savanna in a private concession in the Kruger National park. We went there together back in 2002, when I was away on business, and Erika was travelling to see friends and family. After 10 years of marriage, we went back to Savannah and renewed our vows in the middle of the African bush. This has to be one of our very favourite places to visit and has special memories as it was probably responsible in bringing us together.
Wildlife Escapes was born so we could share our knowledge and experiences with you. Specialising in offering the very best guidance and assistance, right down to the finest detail. Rest assured you will be looked after, as we pride ourselves on offering impeccable service before, during, and after your holiday.
As award winning travel experts, we are justly proud of our reputation for providing first class personal service, flexibility, resourcefulness, and imagination. These qualities along with our life experiences have allowed us to create holidays that are tailor-made to our clients' requirements. We hope you'll allow us to create your next holiday experience.
Through the years we have built up excellent relationships with our clients providing them with first-hand knowledge, advice, and recommendations. To our loyal and regular clients, we greatly appreciate, and thank you, for your continued support and friendship. For those who have not yet benefitted from our expertise – we look forward to being of service to you!

Why Wildlife Escapes?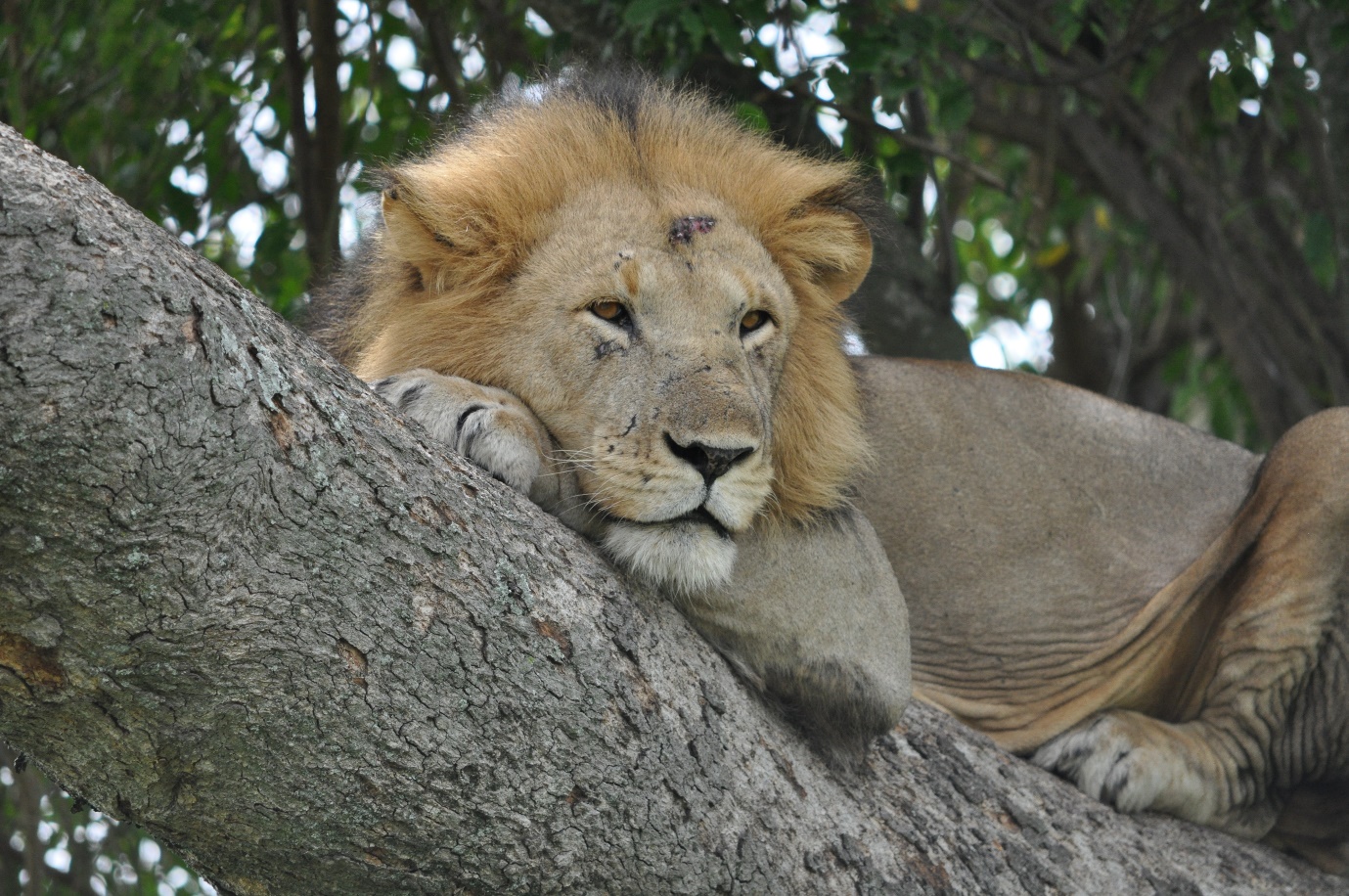 We are experts at tailoring wildlife holidays to suit your needs. We have designed thousands of tailor-made holidays and created life-long memories for our clients.
We speak to people from all walks of life, and it is true to say that no two people want the same thing. It is important to make sure we listen to you; what you like and what you don't like, what your expectations and aspirations are. You may want to see certain animal species, visit specific locations, or stay in certain accommodation. You may have a favourite airline, or like to upgrade your flights, or you may need to travel at a certain time of year.
All our wildlife holiday ideas are to help guide you through the possibilities, and to give you some itinerary suggestions and recommendations. Our experts are here to offer complete flexibility and to precisely create the holiday you are looking for – this is what we do best.

Our Ethos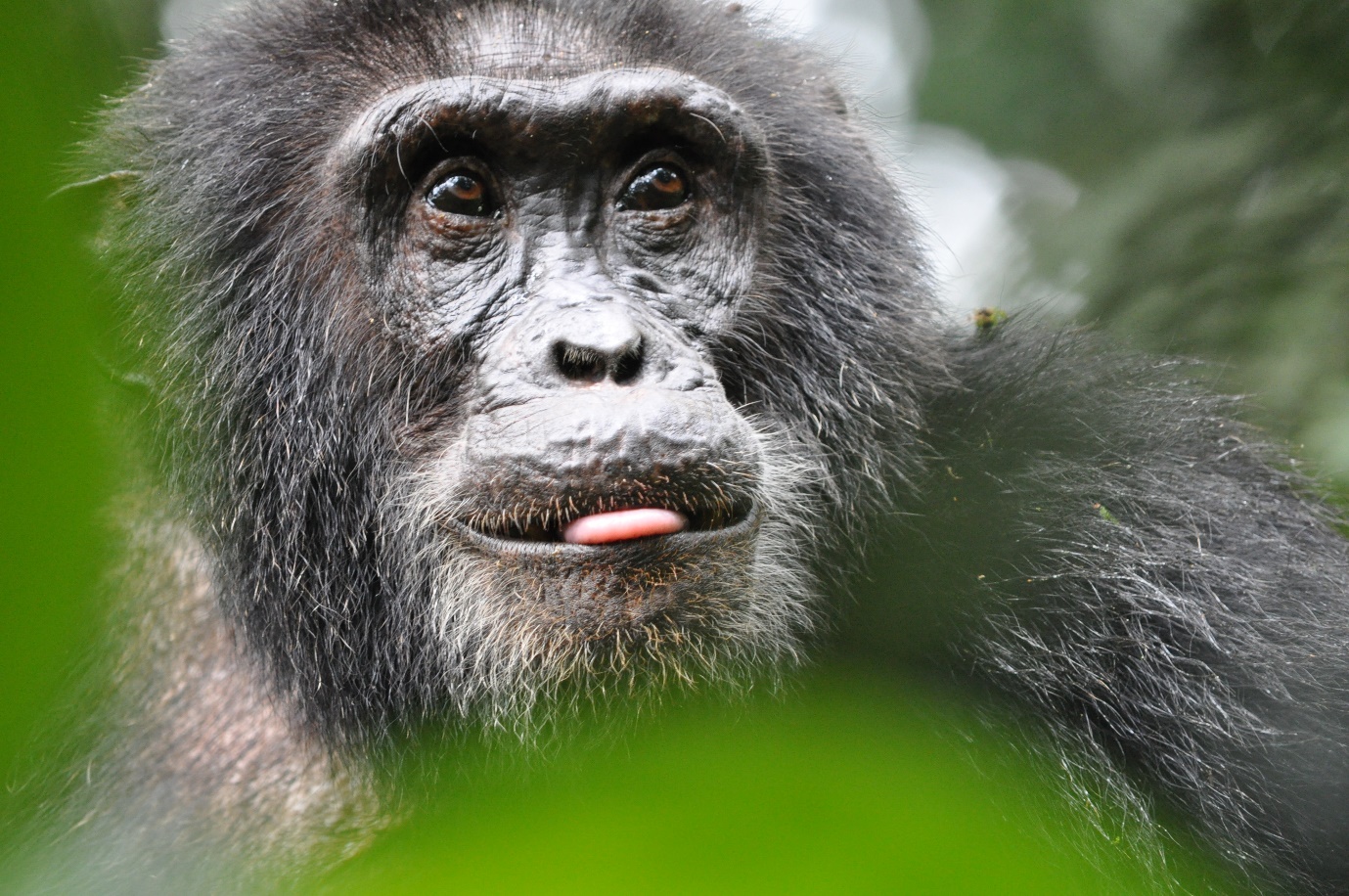 Having operated our own family business since 2009 we continually strive to offer, and maintain, certain standards and qualities for all our customers:
The best advice possible.
We truly believe that good advice is paramount for any 'specialist' wildlife holiday. The aim is not just to meet your expectations and give you a good holiday, but to exceed them and give you an exceptional experience. We continue to travel to visit new destinations, as well as checking up on existing ones. It is so important to monitor the hotels, lodges, guides and logistics. This is to make sure we are constantly able to give you the latest information, advice, and recommendations.
A personal, friendly and caring service.
Planning and booking a specialist wildlife safari holiday should be a fun and energising experience. We have always been a small family run company offering a very personal service, which is probably the key to our success over the years. All of our clients are extremely important to us and treated as such. Over the years we have met many of them in person, either when planning their holidays (where practical), at travel shows, or at the social functions we arrange. More recently we have met by video calls, which is great when time is limited, or we need to discuss matters outside of office hours. We are passionate about travel and wildlife, and we genuinely care about our clients, and the success of every holiday we arrange.
A professional service.
We feel it is important that we provide prompt responses to all enquiries and questions. We aim to respond quickly, and to always give clear and correct information. We are not afraid of making recommendations and offer flexibility and attention to detail with your preferences, and requirements, in mind. When you travel with us you always have our full support, and back up, especially in case of any difficulties or emergencies. Most importantly we are always a human voice at the end of the phone.
Value for money.
We have come to realise that in life you do get what you pay for, so we want to ensure that you get the most from your holiday budget. It is vital that we explain what you are getting, and at the same time offer good value for money, and fair pricing, every time our client's travel.
Responsible Tourism – something we need to talk about!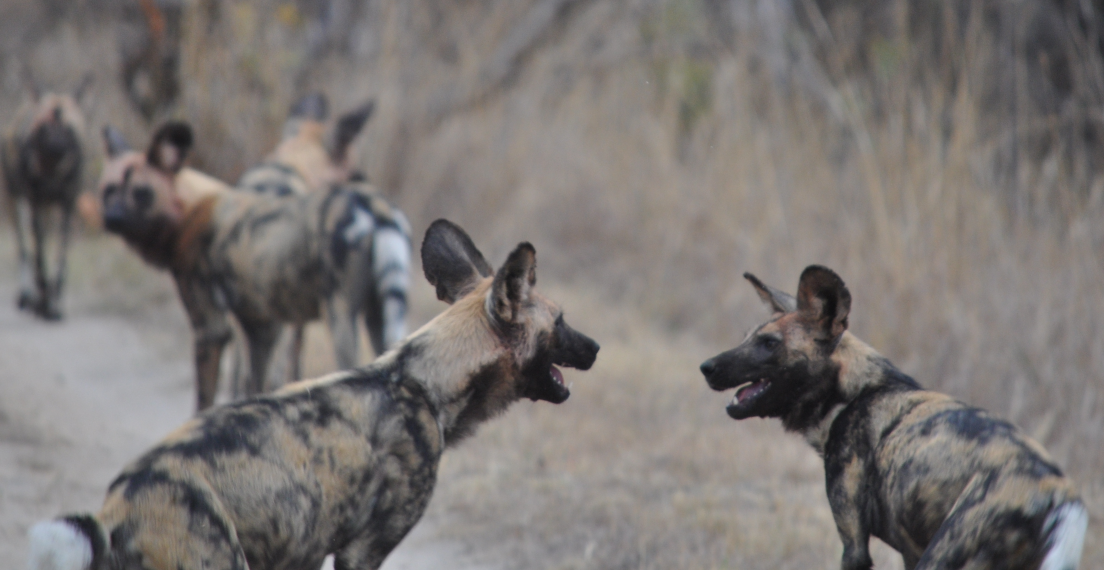 Responsible tourism is a subject that we cover in many of our blog articles (see https://wildlifeescapes.co.uk/blog/). We support responsible tourism whole heartedly as it is there to try and both minimise and reverse the negative effects of travel. These can include overcrowding, the destruction of heritage, local communities, the environment and of course our precious wildlife: in short, it is about finding the right way to maintain the beautiful world we live in.
Seeing wild animals is a privilege and often a 'once-in- a- lifetime' opportunity for many. However, we are all too aware that some companies promote unethical wildlife experiences to exploit animals for money. We avoid any tours involving animals, especially when they allow you to manhandle or cuddle with the creatures. We also strongly advise against supporting shops that sell souvenirs made from animal skin, teeth, bones, or shell.
Wildlife tourism plays a hugely important role in helping to preserve wildlife and its habitats, but wildlife is wild – so feeding, touching and any altering of natural behaviour should never take place. Many do not realise that feeding wildlife harms them in many ways. By doing so, you're interfering with their natural diet and make them develop a dependency on humans. Whilst posing with a chained tiger or riding an elephant may look cool, you need to be aware that the reason that these animals are often so docile is because most of the time, they are drugged.
We promote experiences where wildlife can be observed in its natural habitat. There are wildlife reserves and natural parks, which allow you to view them often close, up but not so you interact with them. By using our recommended guides as part of your wildlife holiday, you will get to see some wonderful wildlife, but you will also learn about what the animals eat, their habitat, their gestation periods, their behaviour and more. Not only will you come away with new knowledge, experiences and amazing memories, but you are also being a responsible tourist by supporting conservation projects, the guides, their families and their communities.

Finally, there is a misconception that being a responsible tourist, means you must pay more for your holiday or experience and you don't have to give up your comforts if you like something of a higher standard! As with any product and destination there are a range of travel options to choose from, but we only use companies and properties that operate responsibly and give back to their communities, reduce waste, observe their supply chains, and treat their staff well and that they have conservation projects in place to protect the landscape and the wildlife. So, whatever the standard of accommodation you chose to stay in, if there's a little extra to pay, it's good to know that you are helping to be a responsible tourist.
What we Offer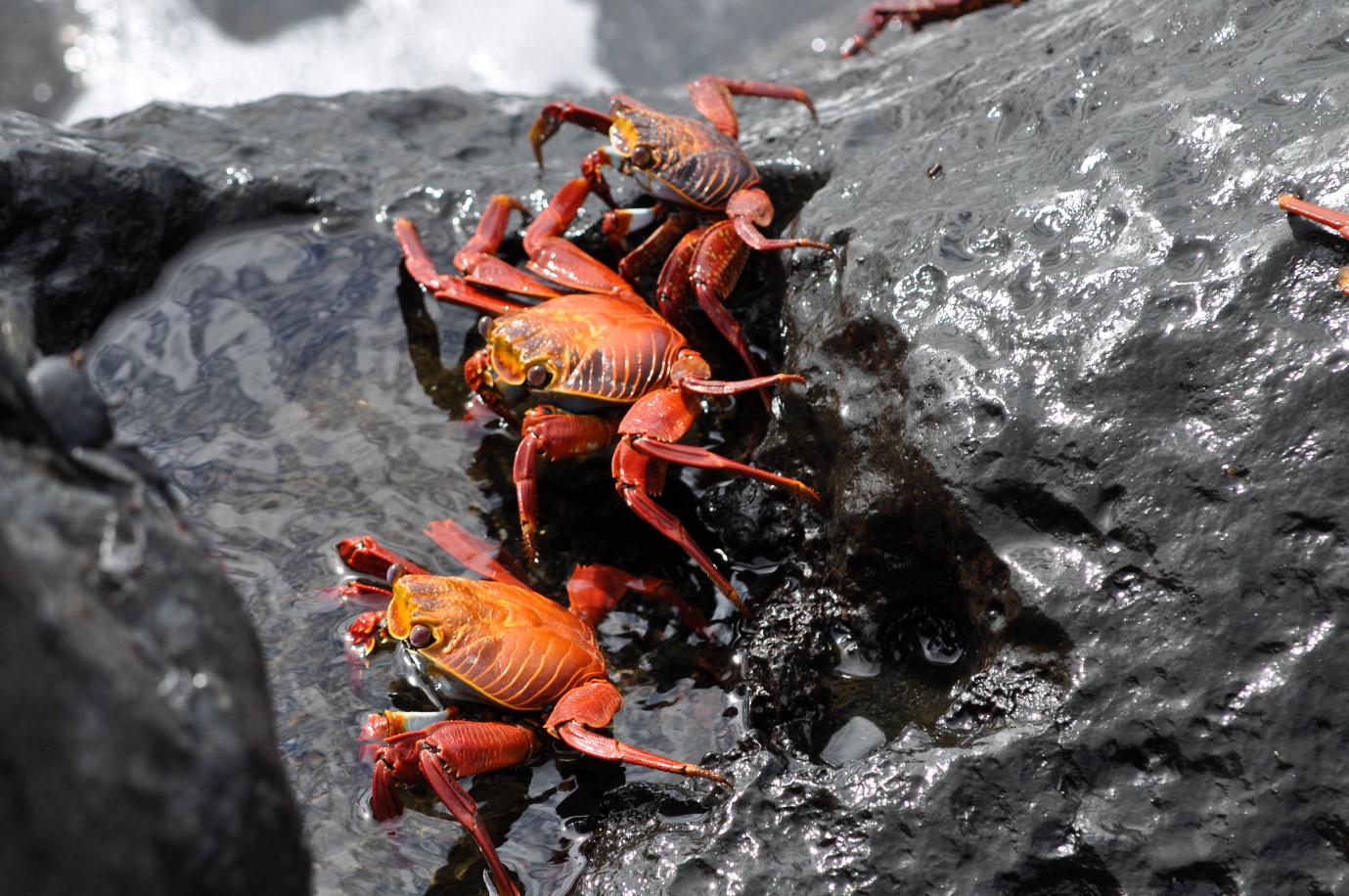 We use a very wide range of accommodation options and wildlife providers, from adventurous tented camps to luxurious safari lodges and deluxe hotels. This is based entirely on our in-depth knowledge of the regions in which we specialise, and with the wildlife partners we use in the travel industry, many of which have become friends over the years.
In addition to dedicated 'wildlife holidays' we also specialise in more general holidays throughout the world including, city breaks, villa & beach holidays, cruises and specialist tours. It is often possible to combine a wildlife experience with a variety of other interests, especially if you are looking for some R & R before you return home. Since we tailor-make each holiday we can easily make recommendations based on the logistics, and value for money, to suit your requirements.
We offer such a wide range of holiday options across the world to suit clients of all ages, interests, and requirements. Whether you are a single traveller, a couple, a family, a group of friends, on honeymoon or have a particular love for photography, we can assist you. We arrange wildlife encounters for clients from all over the world, so, rest assured, wherever you come from we can cater for you.
We can arrange wildlife holidays for:
Couples, or single travellers on their first major wildlife holiday.
Families and friends.
Special occasions (big birthdays or retirement).
Honeymoons.
Overseas weddings.
Busy executives that have limited leave.
Clients returning for a second, third, or twentieth time, or looking for a new experience.
Those wanting a certain standard of accommodation.
Clients that like a particular airline or class of travel.
Those that need to travel at a certain time of year.
Our suggested itineraries guide you through just a few possibilities available to whet your appetite. It is difficult to give exact prices until we find out more information, as no two people are alike, and inevitably we all want different things. It is a little like asking how much is a car or a house is, which, until you know more, is an almost impossible question to answer. Typical prices will depend on dates of travel, duration, type of room, number of passengers, class of travel, quality of accommodation, and what game experience you are looking for. Our expertise gives you the flexibility to precisely create the holiday you wish for, and we will quote accordingly.

Important Information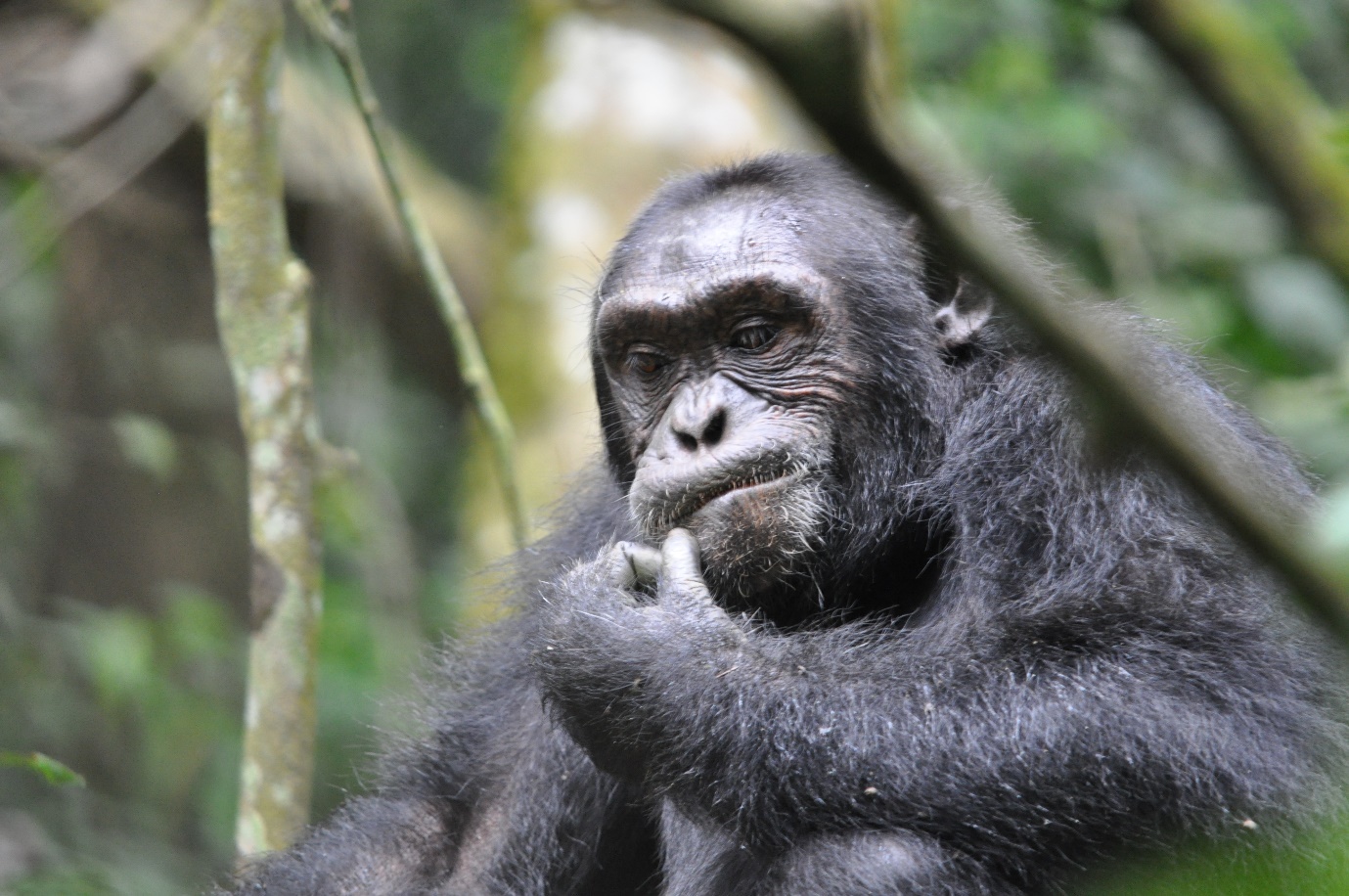 We are not new to travel with over 55 years' experience between us in the industry, and leading specialists in tailor-made wildlife holidays. Our personalised service and experience of tailoring wildlife holidays to worldwide destinations enables us to offer you the very best of everything. From accommodation to guides, we offer the best wildlife experience.
The finest wildlife destinations and very best experiences are what we search and strive for, to ensure that no wildlife location escapes our scrutiny. We are always on the lookout for new and exciting wildlife experiences, but continually make sure all the destinations, and wildlife partners, do not become complacent and continue to offer the same quality and service we expect for our clients.

Personalised Travel Services
Designing your perfect wildlife holiday itinerary, to create the journey of a lifetime, is what we do best. Be prepared, as we will ask you plenty of questions to make sure we get everything right for you. We supervise every stage of your booking; the level of service we offer is second to none. You will always be met and greeted at the airport upon your arrival (unless advised otherwise), so rest assured you will be looked after from the very start, and every step of the way, of your trip.

Expert Wildlife Guides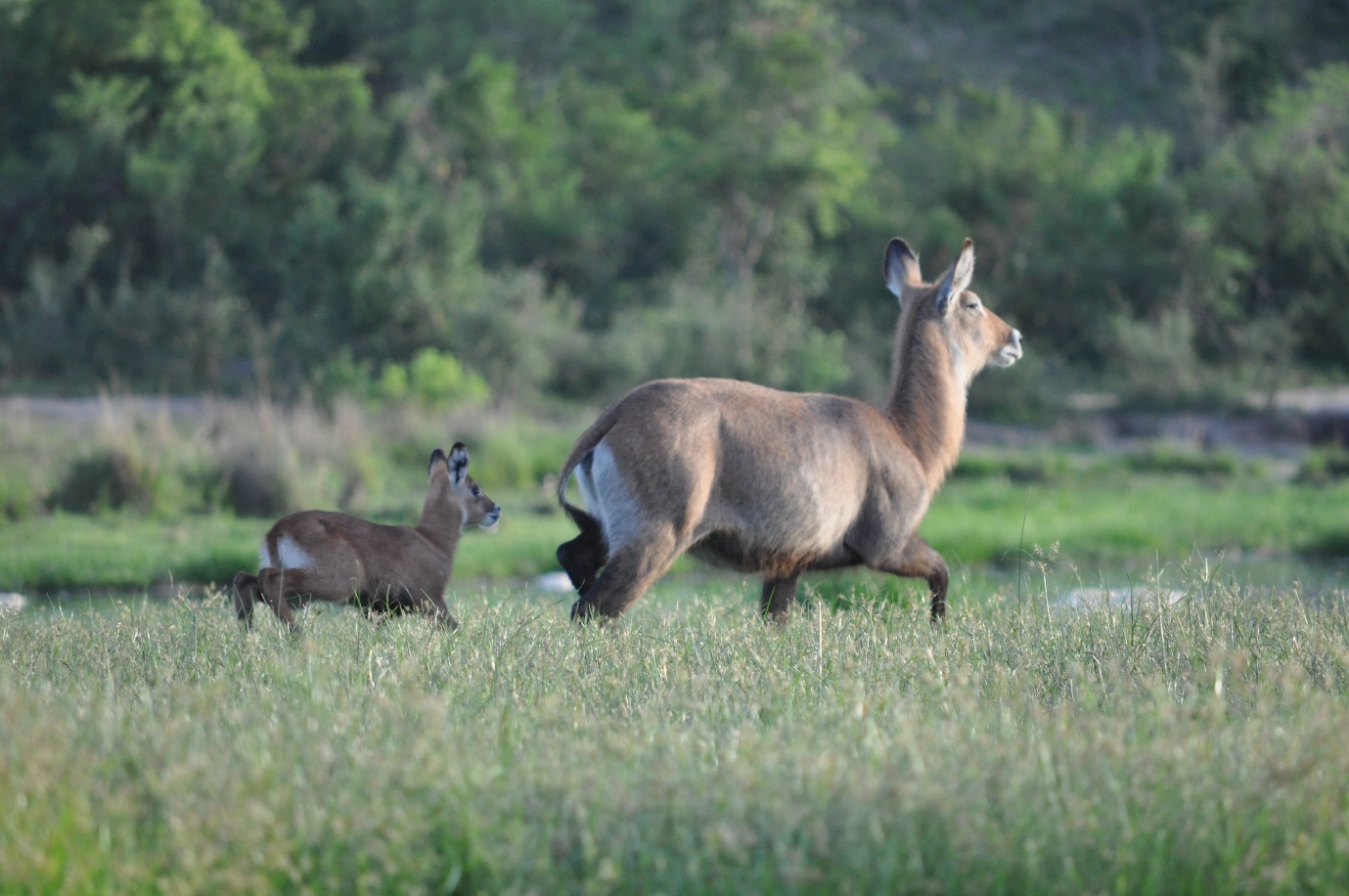 We make sure you have expert guides to enhance and enrich your experience, and their knowledge of wildlife. It is the key to locating, and explaining, everything you see and more. A private guide where possible is what we would always recommend, and where possible may accompany the entire itinerary, but in certain places we use a local guide at each specific location who will speak good English.
To give you the ultimate wildlife experience it is important that you are located close to the best wildlife sites, to keep travel to a minimum, and ensure you are in the right place at the right time. Whilst we will always try and search for properties that are small and have character, sometimes location is a higher priority than comfort. Whilst we are fully aware that some clients prefer top-end luxury, it may be worth taking a few nights in some more basic accommodation to get the very best animal sightings, but we will always talk you through the options.

Financial Security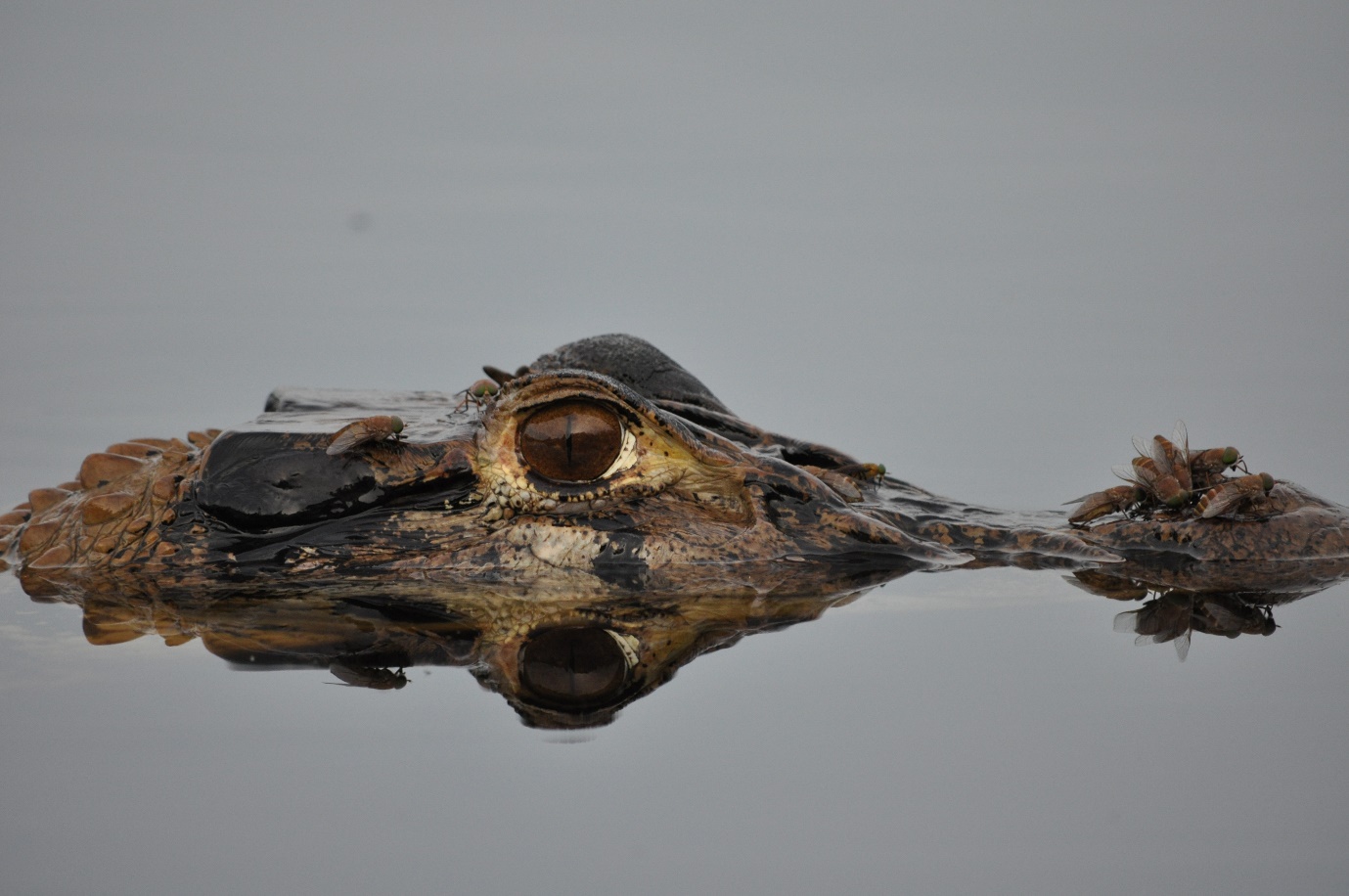 Wildlife Escapes are fully bonded through the travel trust association giving you 100% financial protection. This means your money is protected when you book with us. We always make sure that, when arranging a flight-inclusive package, that you are covered through ATOL protected companies. We would not recommend that anyone books through a company that is not fully bonded, or book directly with any companies, as you have zero protection on any level.

Affiliations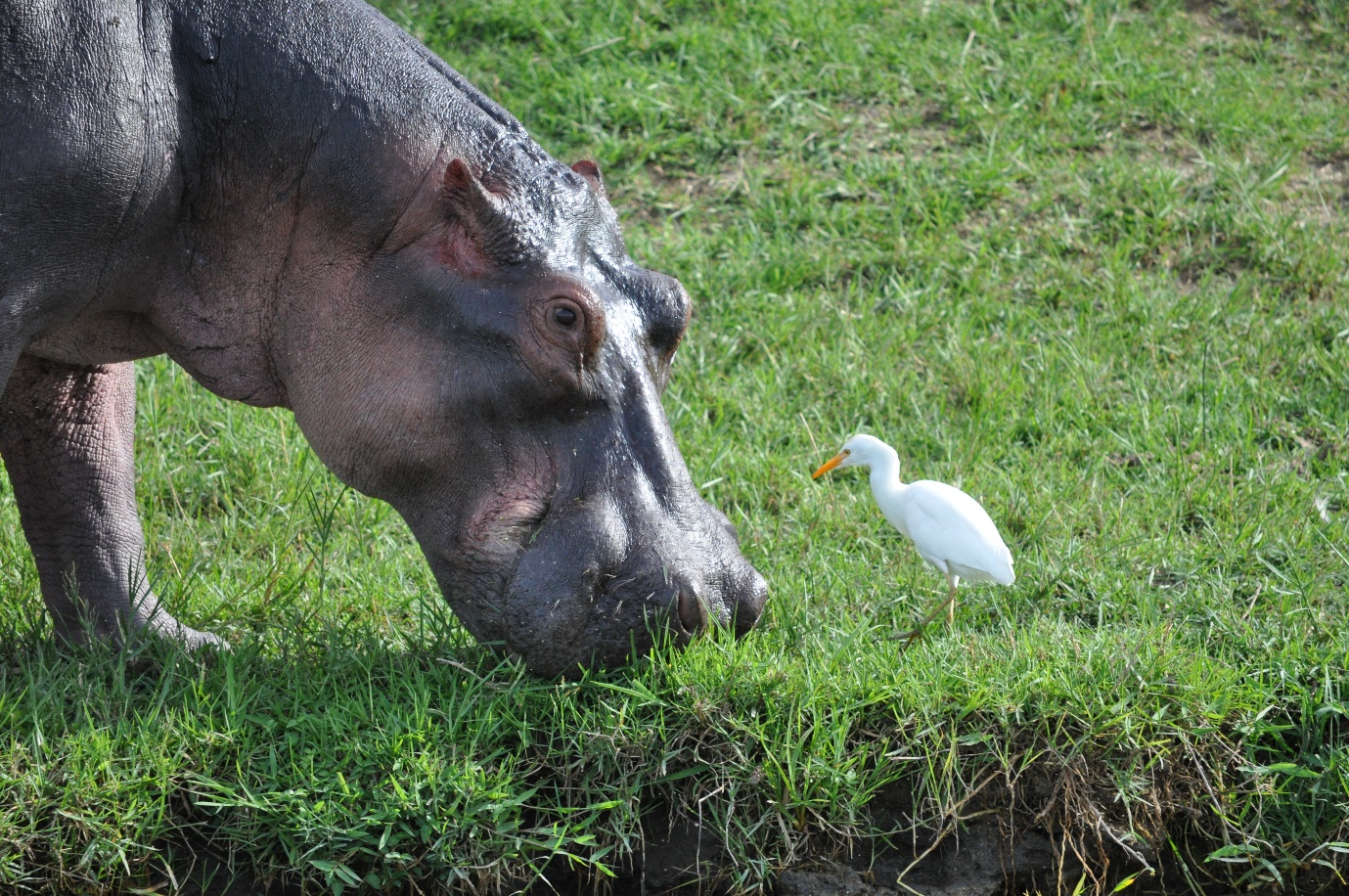 In addition to being fully bonded, we are also associated with several Independent Tour Operators, hotels, lodges, and private guides. This brings together many like-minded small travel companies, and service providers, to promote quality service and specialist knowledge within the wildlife travel sector.
Just some of the operators we work closely with: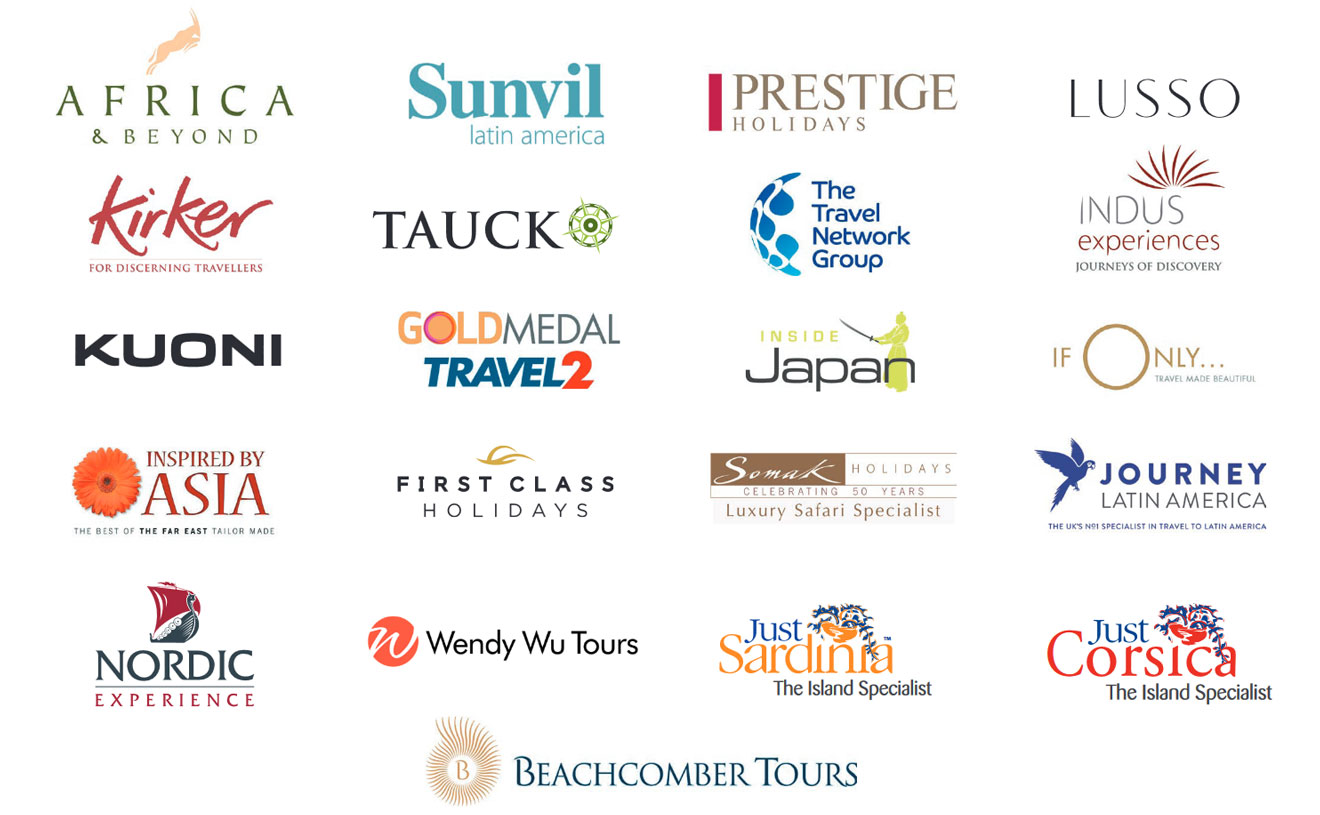 Ask Us and Leave Your Worries Behind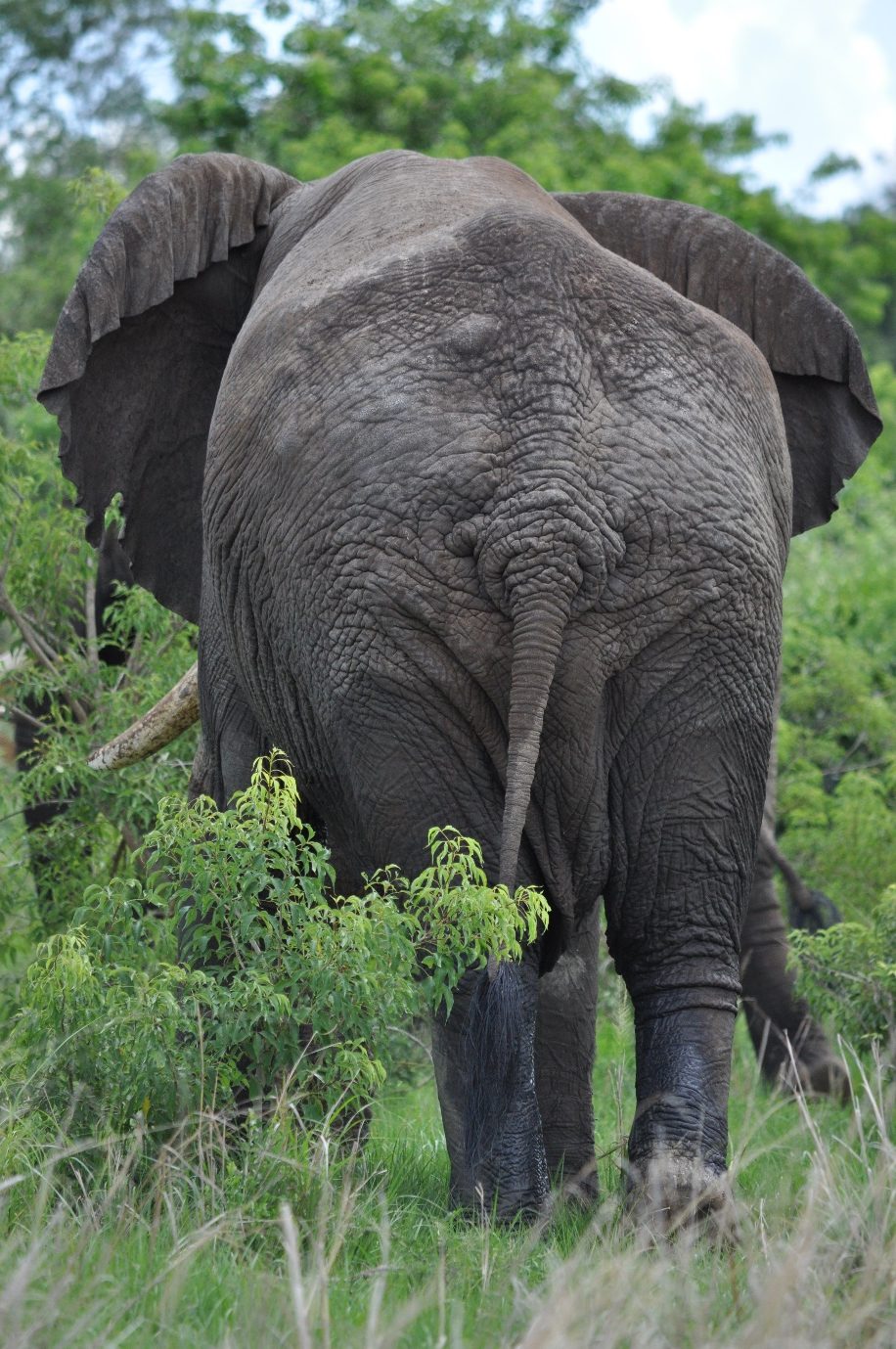 Occasionally not everything goes to plan, due to flight delays, the elements of nature, or through local or international government restrictions. No one ever wants, or expects these things to happen, but this is where wildlife escapes come in to our own and will be there to assist, and be your parachute. We are no strangers to coping with these kinds of problems from 9/11 to Ash clouds, and from airline strikes to the COVID -19 pandemic. If ever there is a need for our services, we will be there to hold your hand through any issue you may face.
We will tackle your worries about travel head-on, as everyone has concerns about safety and wellness overseas, combined with confusion over refunds, changes, amendments, and guarantees, especially during the unprecedented pandemic that we have all been affected by.
We want to encourage you to speak to us directly about your worries and concerns, so you are able to plan safe travel, and we can provide up-to-date information about the ever-changing travel restrictions, in the hope that this will help us all plan holidays more confidently.
We often face much confusion over travel corridors, quarantines, and refund policies, as government guidance on overseas travel hasn't always been very clear. Many are worried about not being able to access refunds on their bookings. We want to provide reassurance about how safe you are when on holiday, as we understand you may be concerned about falling ill on holiday, concerns about the safety of travel by plane or ship, and the worry of Covid rates in other countries.
We want to make sure that we are having the right conversations with you, so that you feel empowered to make the right decisions and feel able to travel with confidence. We want to encourage you to make contact, to ask us the questions, and to find out more. Whether that be by phone, email, or face-to-face video call.
We are fully aware there is an appetite for travel, but many are understandably concerned about their health and safety. We have the expertise and knowledge to help our customers understand the ever-changing travel regulations, as well as measures that are in place with airlines, resorts, and tour operators, to help keep you safe.
We want you to 'Ask Us' about key areas of concern such as: 'Where is safe to travel? 'What are the latest travel regulations?' or 'What is it like in resort or on safari?'. We will do our best to give you the most up to date information available in these ever changing and difficult times.