What to pack | Essential Items | Know before you go! | The Best Camera | Taking wildlife photos | Camera Bag | Photography Top Tips | The Techy Stuff Made simple
Wildlife Holiday – What to pack
There are lots of obvious things that you will want to take on your wildlife holiday, like cameras, binoculars, and mobile devices etc. But taking clothing that offers the most comfort and protection is key. Wearing clothes in layers is also the most practical way to cope with fluctuating day/night temperatures, you also want to look half decent in your photos! At Wildlife Escapes we have put together the "must-have" items you might want to consider packing for your wildlife holiday:
Clothing / footwear
Neutral coloured clothing to blend into surroundings.
Comfortable walking trainers/boots/shoes (non-slip for cruises).
Zip-off walking trousers/shorts.
Warm Fleece & Waterproof jacket, underwear and sleep wear.
Quick-drying tops and t-shirts.
Moisture wicking socks.
Snood or neck buff.
Wide-brimmed hat and some gloves • Sunglasses with UV filter.
Light and compact waterproof items.
Swimwear.
Toiletries / medication
Sun cream, after-sun lotion and lip balm
Insect repellent sprays.
Lotions for bites.
Hand sanitiser gels or sprays.
Anti-malaria tablets.
Anti-diarrhoea tablets.
Fragrance-free deodorant.
Any prescription medication you may need.
Documents / electronics
Passport.
Insurance.
Driving licence.
Travel documentation.
A good camera with spare memory cards.
Binoculars.
Travel adaptors, chargers and batteries.
Mobile devices, phones, iPad, and laptops.
*Please remember the 100ml rule for liquids in hand luggage.
*Luggage limits vary, and light aircraft often require soft bags.
What Do I Need to Pack?
Firstly, we suggest you talk to your Wildlife Escapes expert before you start packing or doing any sort of shopping. All of our experts have travelled extensively and experienced lots of safari and wildlife holidays, so I assure you, we have all overpacked at some stage.
Secondly, you need to determine what type of clothing is appropriate, how much to bring, and what weather and experiences to prepare for. Someone travelling to trek gorillas in the rainy season will be packing a very different bag to someone who's doing a classic safari or a trip to the Galápagos Islands. Your expert will also know where you are staying and if laundry services are available.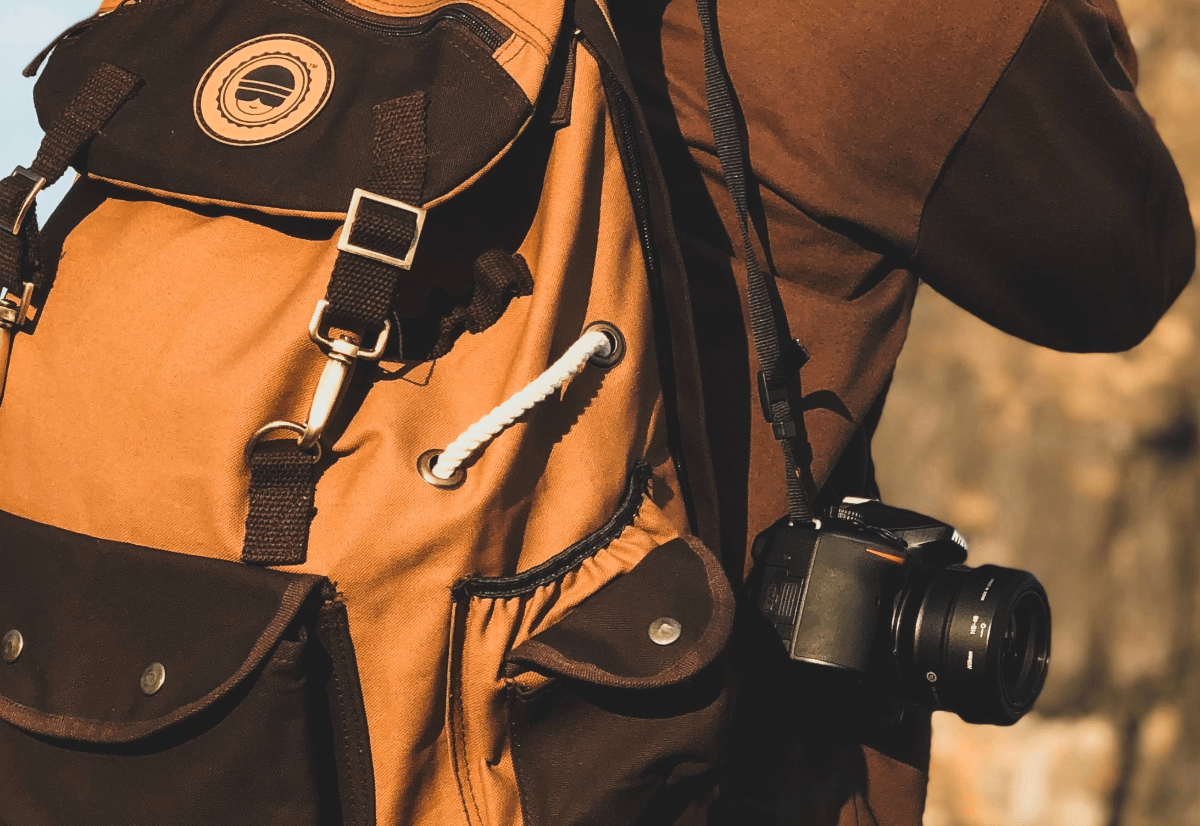 Probably the most asked questions are: how many clothes are needed on a safari and what shoes should I wear or pack?
The answer is quite simple as it's not so hard to find the right safari clothes. The first consideration is that you need to pack about 20kgs of luggage (possibly 15kgs if you are on a light aircraft). If you hope to get the most out of your safari experience, then all the attention should be focused on your surroundings rather than on you. The best way to achieve this is by going neutral with your clothing, the best safari colour is khaki followed by olive, tans and browns. These are good at handling dirt. However, whilst it is always great to restock your wardrobe with new clothing it is NOT essential that you go out and buy all new Khaki safari attire.
The world is blessed with different seasons and weather changes throughout the year. So your May wildlife safari wardrobe might not work so well in October. Colours that blend in with the wilderness are ideal. Bright coloured safari clothing can draw attention to you the tourist, rather than the wildlife you intend to see, so look for lightweight neutral coloured clothing if you can. You don't need to be smart on a safari holiday either, so plenty of items you might think of packing can stay at home. The good news is that laundry is available in almost every safari camp and lodge, with dirty clothes picked up in the morning and returned clean (and possibly ironed) the same day. Pack three of most pieces of clothing in your safari luggage: you'll be wearing one; another is clean and waiting to go; the third is being washed.
Wearing clothes in layers is the most practical way to cope with fluctuating day/night temperatures from the extremely cold freezing nights to very hot and dusty afternoons. Your layering should include at least one warm layer especially if you plan to go on early morning game drives: as the day warms up you can peel off another layer. Then as it begins to cool toward evening, you can put them back on.
Keep it casual and comfortable with long sleeved shirts and trousers, good walking shoes or hiking boots, and good socks. A light fleece jacket, gloves, hat and sweaters are good when it's cold. When it's hot you need to plan on wearing tee shirts and shorts and don't forget your swimsuit! As mentioned your clothes should all be in neutral colours such as greens, olives, browns, and khakis if possible. We advise avoiding dark blue and/or black colours including jeans as these can attract insects. Whilst white and very pale colours will get very dusty from any game drives. Also avoid camouflage clothing as it is often identified with the military.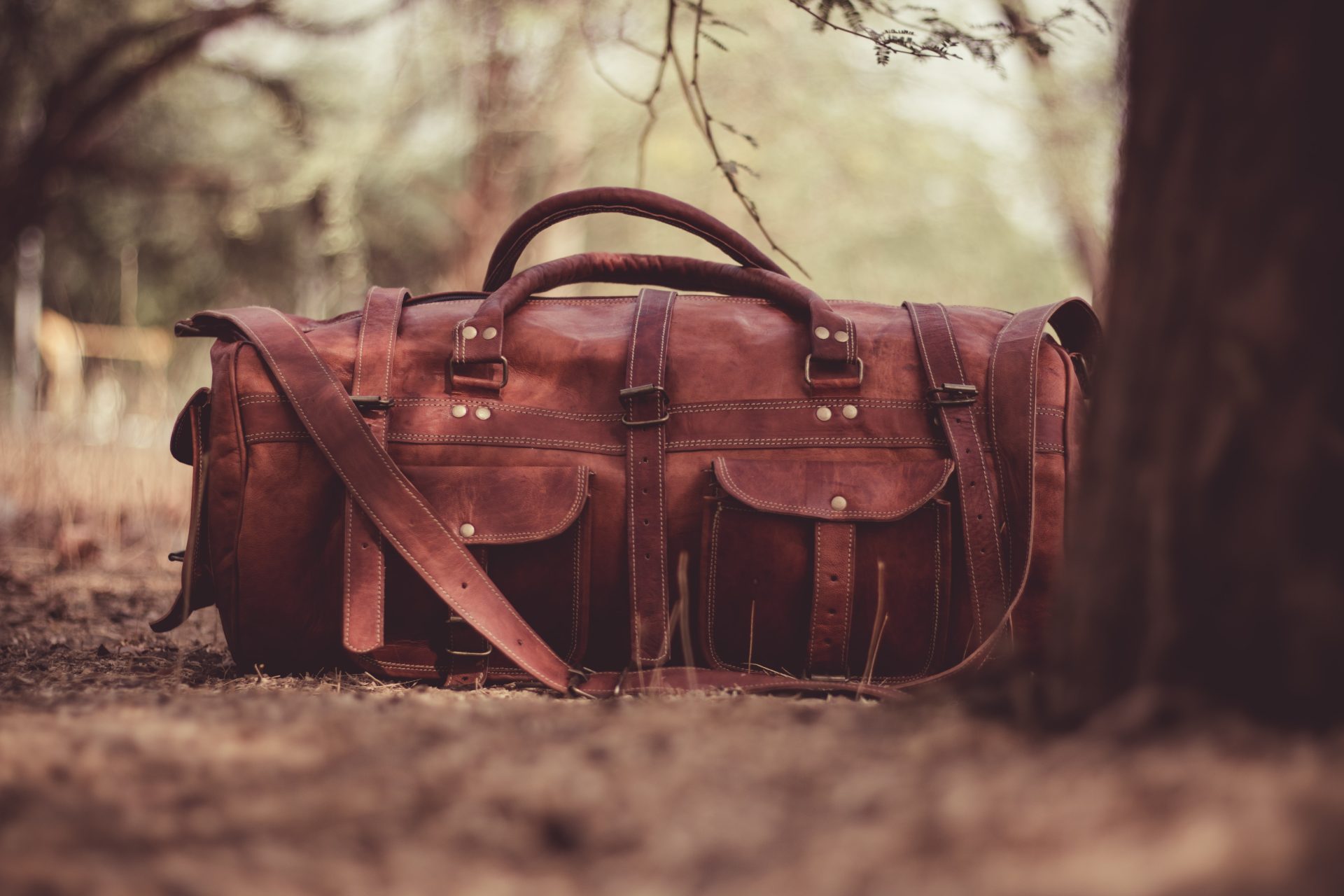 You don't need to go out and buy loads of new stuff: You know that comfy top you always wear on weekends? Or those comfy pair of shorts you end up wearing every day during summer? TAKE THEM! There's a bit of a misconception that you have to go get the latest designer safari clothes when you travel on a wildlife holiday or need to buy up all the latest zip off gear. That's simply not true. The great news is that you probably already own most of the pieces you'll want and need to take. The latest clothes are fashionable, certainly functional and they do work for some people. However, if they don't work for you, you are not comfortable, or you hate the look of them – don't buy them! The one tip is if you do buy some new clothes, especially footwear, be sure to wear them in!!
Footwear is an item that is quite often overlooked by many when packing for a safari. Many assume any shoes will do. Well, no, not just any pair of shoes can work for a wildlife safari. It's important to know the destination demands of the safari you are taking. For example, with gorilla trekking, as you go through the thick rain forest, it will not be the same experience as when you take a walking safari in the savannah or have a water landing in the Galapagos Islands. You do not need to carry a wide selection of shoes as few safari holidays require you to have heavy boots. Both multi-day walking safaris and tracking can be done in lightweight Gore-Tex shoes/boots, or even a pair of trainers if that's your preference if they are practical for walking. If you do want to take your heavy boots, wear them rather than packing them when flying on light aircraft. Don't forget to take some sandals or sliders to give your feet a chance to breath and have a rest from your daytime boots.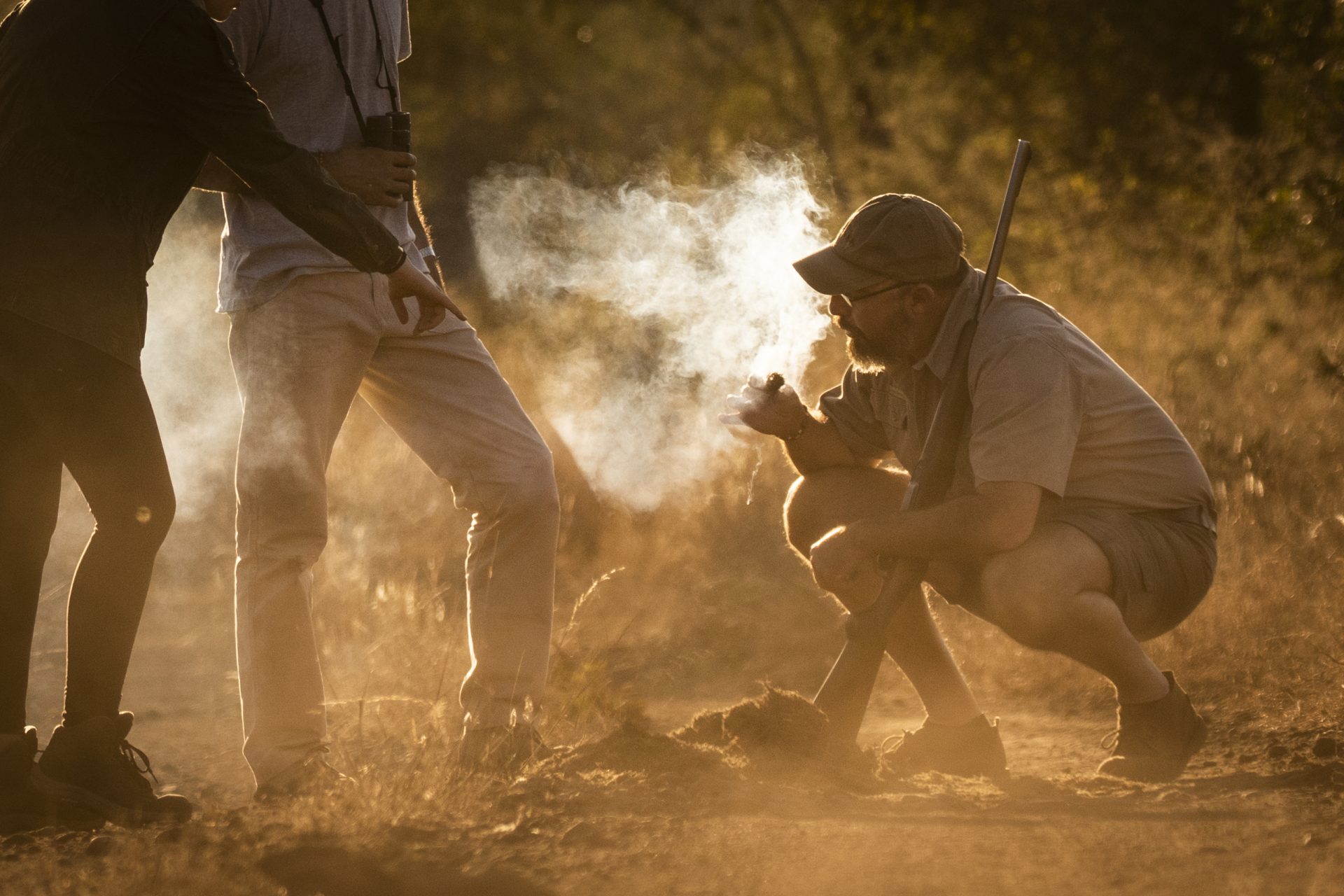 Depending on where you are and what wildlife safari adventure you are experiencing, it can get really hot sometimes and you might need to protect yourself from the scorching heat. Make sure you have the right sun block protection, but this is also when a wide-brimmed safari hat comes in handy. Apart from protecting you from the heat, it will shield your eyes from the glare of the sun and enable you to see animals at a distance. Add a nice pair of sunglasses to your accessories and you will be ready to enjoy a day of game viewing or gorilla tracking even with the African sun glaring at its worst or best whichever way you may look at it.
I know it's easy to say don't take shampoo and conditioner, but even deep in the bush, all the safari camps and lodges we recommend will supply toiletries in their tents and rooms. You don't need to take yours with you on holiday. If you must, then pack a small amount decanted into a travel sized bottle. You could buy miniature options that are readily available, but they tend to be fairly expensive and remember they should always be under 100ml to avoid issues at the airports. It is also very common to want to bring the entire pharmacy with you because you will be out in the wilderness. Whatever you're thinking might happen, likely won't and all the camps and lodges you're headed to, will already have everything and much more. A small bag of essentials including any medication will be just fine… so don't pack for the apocalypse!
It is always nice to have your travel documents in a wallet with your passport and guidebooks etc and this is something that you still may prefer. However, many travel apps allow you to carry your itinerary, tickets and emergency numbers with you on your phone and tablet – a good tip is to always leave a copy of your trip details (just in case) with a friend or family member at home. You could also use your tablet to upload any books you may want to read or for any guide books you may require – some may even be available as apps….all of these will certainly help limit your luggage weight!
Finally, as tempting as it might be, do not completely fill your bag. Whether you purchase items before your trip or not, it's inevitable (and I don't know how or why) that your clothing will all somehow manage to expand. And if you do want to bring anything back, you want to be sure you have the room for it – so don't stuff your bag full!.
If you have any packing questions, just ask as our wildlife holiday experts have travelled extensively on many wildlife holidays so we can offer expert advice on every type of safari.
Here are some essential items to pack for your wildlife adventure.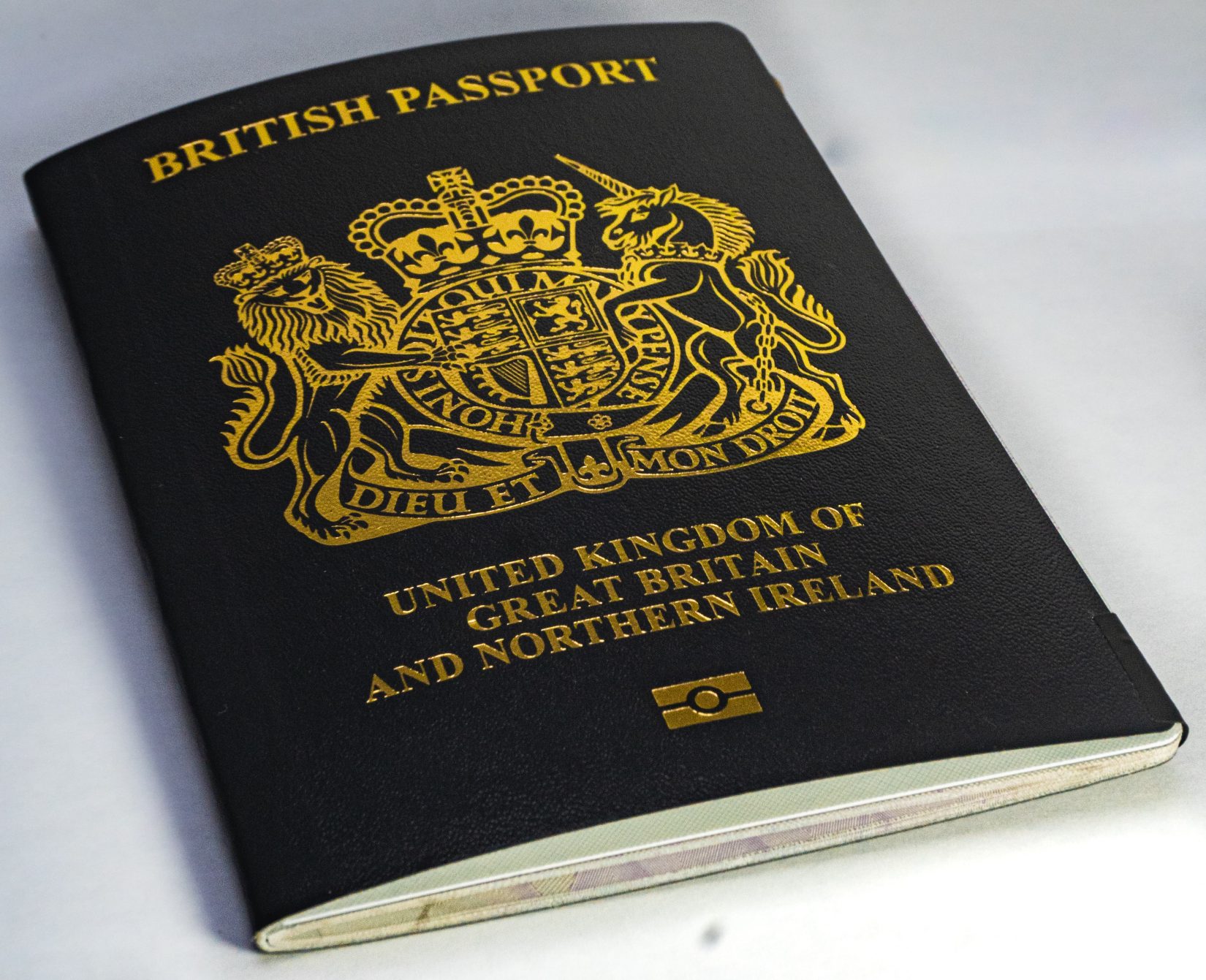 You will need your Passport, money and credit cards, but your itinerary, travel insurance documents and e-tickets can often be available on your tablet or smart phone.
Remember to put your prescription medications in your hand luggage (just in case your check-in bag goes astray…unlikely, but it happens!) and make sure you have enough of each type to last your entire safari with some spares…
If you wear prescription glasses, be sure to pack more than one set (in case you lose one or they get broken). You will be outdoors for much of the time, so be prepared. Pack a hat, sunblock and lip balm.
A wildlife holiday is a photographer's dream – buy a decent camera if you don't already have one.
Whilst most people will remember to take their camera and/or video (or will use their mobile phone), not everyone thinks they need to take binoculars! Binoculars are essential for optimum wildlife viewing and a good pair of binoculars will make a big difference to your safari!
Remember, a same-day laundry service is usually available in most safari camps and lodges. This means you DO NOT need a change of clothes for each day you are on safari! The exception will be for mobile tented safaris where it is often difficult to offer a laundry service.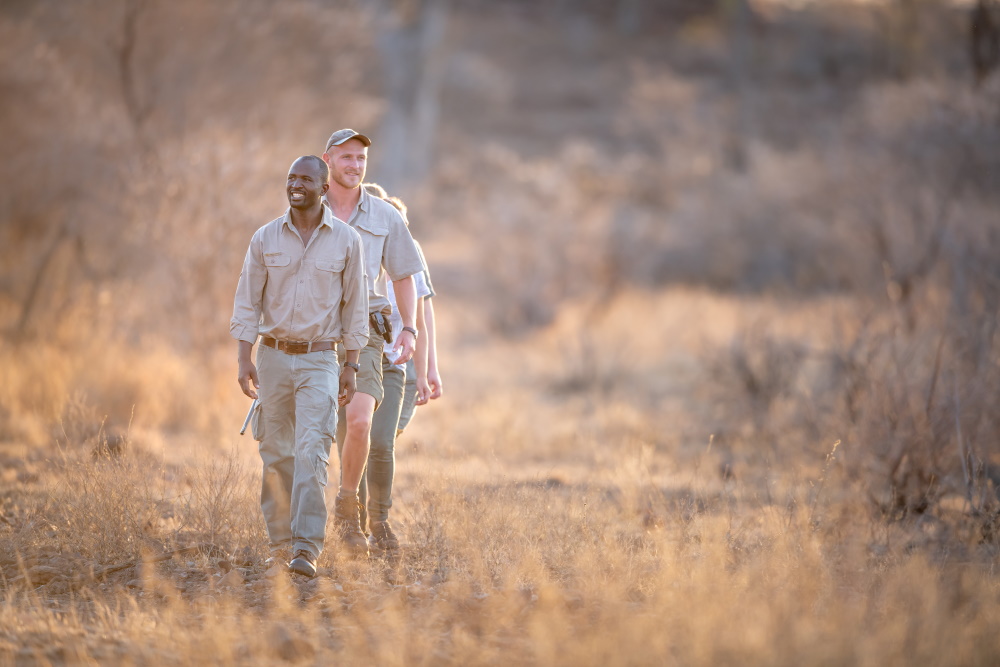 Photo © Singita
Dull and/or neutral colours are more suitable for safari, whilst white and/or bright colours are not practical as they tend to stand out – definitely not advisable on a walking safari. Cotton clothing is recommended although the newer synthetic safari clothing lines are quick drying and extremely comfortable.
Find out what the weather will be like where you are going. You may not need any serious cold weather gear at all and that will really help with the luggage limit! Alternatively, if you are going anywhere in winter where the temperature drops dramatically when the sun goes down, you may need gloves, a scarf, a thick jacket and a beanie!
What you must pack for your safari are your phone, music, tablet or laptop, their respective chargers and country-specific adaptor plugs.
Don't forget your medication! Just in case the worst happens: diarrhoea, headaches, heartburn, insect repellent, hand sanitizer, bite cream etc and most important – anti-malarial tablets (if required).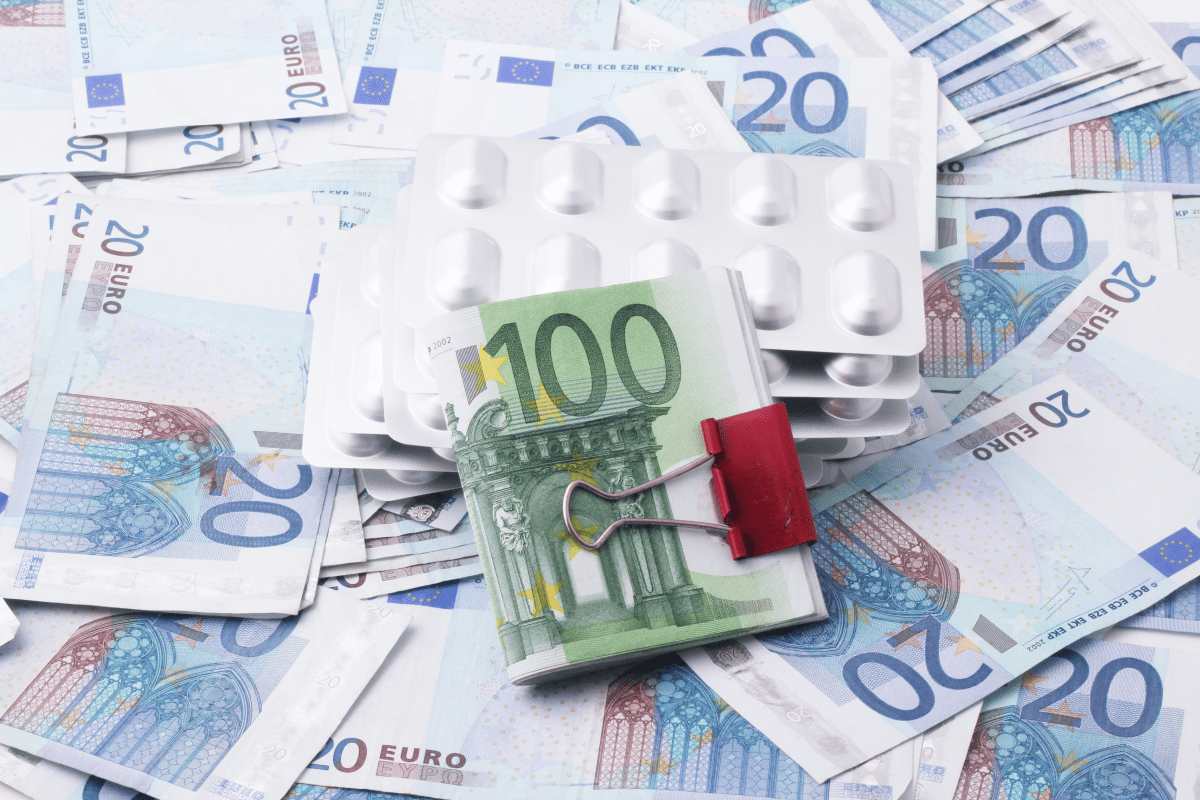 If you are a photographer, then this will mean you must have sufficient space in your camera bag for travel documents, your prescription medication and/or glasses, binoculars and even a change of clothes. Bear in mind that restrictions on what can and cannot be taken on board an aircraft are still in place – including liquids, flammables and sharp objects. The rules change frequently, so please double check before you head off.
A wildlife holiday experience is a safe enviroment, but you will often be out in the bush so there is no point taking expensive personal jewellery on safari. Be minimalist or take only those everyday items that you normally wear, like your wedding band, iwatch and earrings.
Hopefully, these tips will help you to figure out what you need to pack for your safari adventure. If you need more information, contact one of our experts.
Top Tips Before You Travel.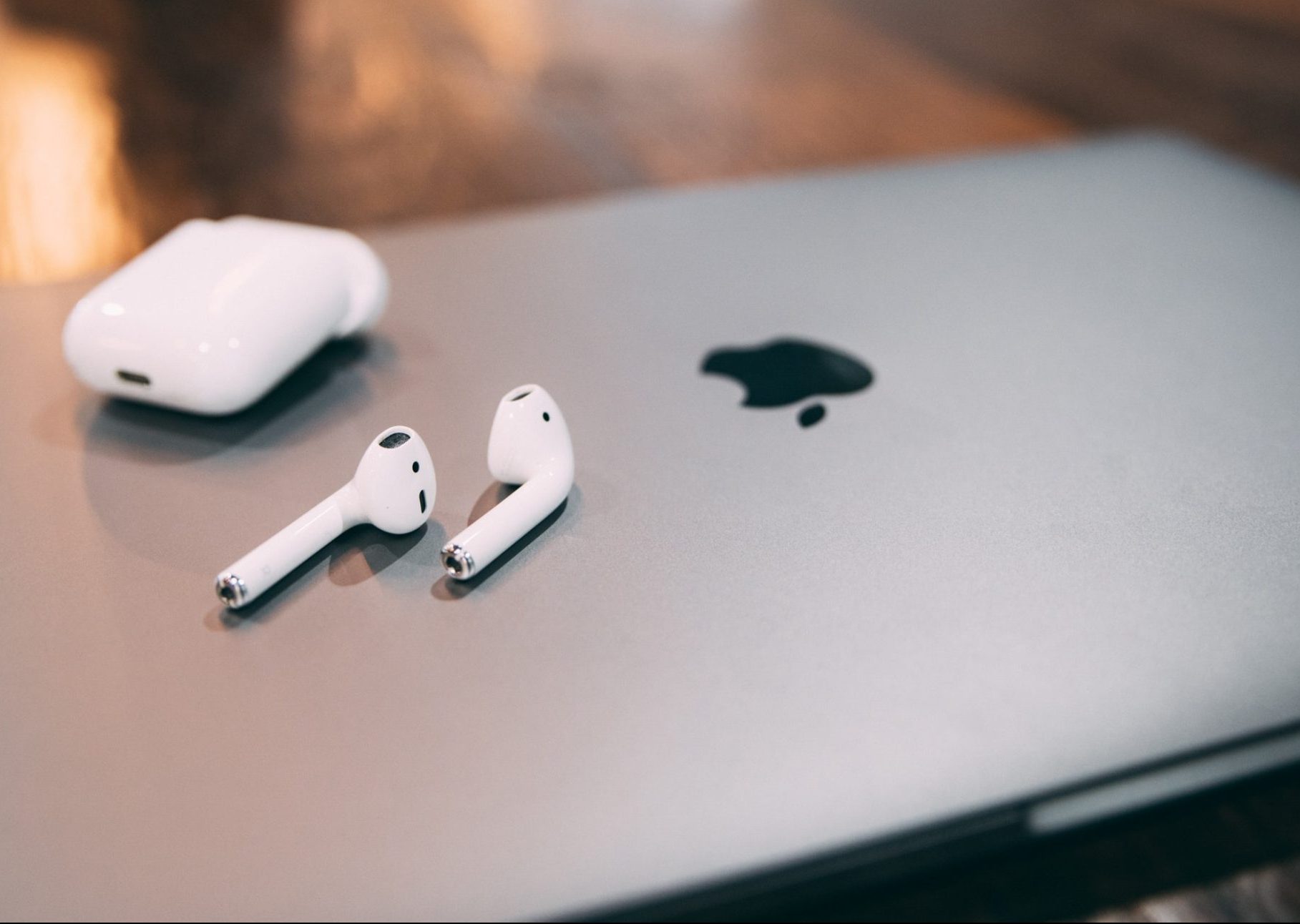 Three Months Before Departure
If you require a visa and want to get it beforehand, make sure that you apply for the visa well in advance.
Check that your passport has sufficient pages as many countries require two blank pages or more. Your passport should not expire within 6 months of your return travel date.
Ensure that you visit your doctor or a travel clinic to get the most up to date advise on inoculations and you have arranged any medication you require.
Make sure that you have settled the balance for your holiday.
Start planning what you need to buy and pack for your trip.
Make sure you have booked or arranged for your pets to be looked after.
A Month Prior to Departure:
Make sure that you arrange parking at the airport, start looking into taxis or trains, and book where necessary.
Order any travel money to pay for meals, drinks, purchases, extra tours etc while travelling. Credit & debit cards are widely accepted but it's always good to have some small denominations in cash for tips and sundry purchases.
Two Weeks Prior to Departure: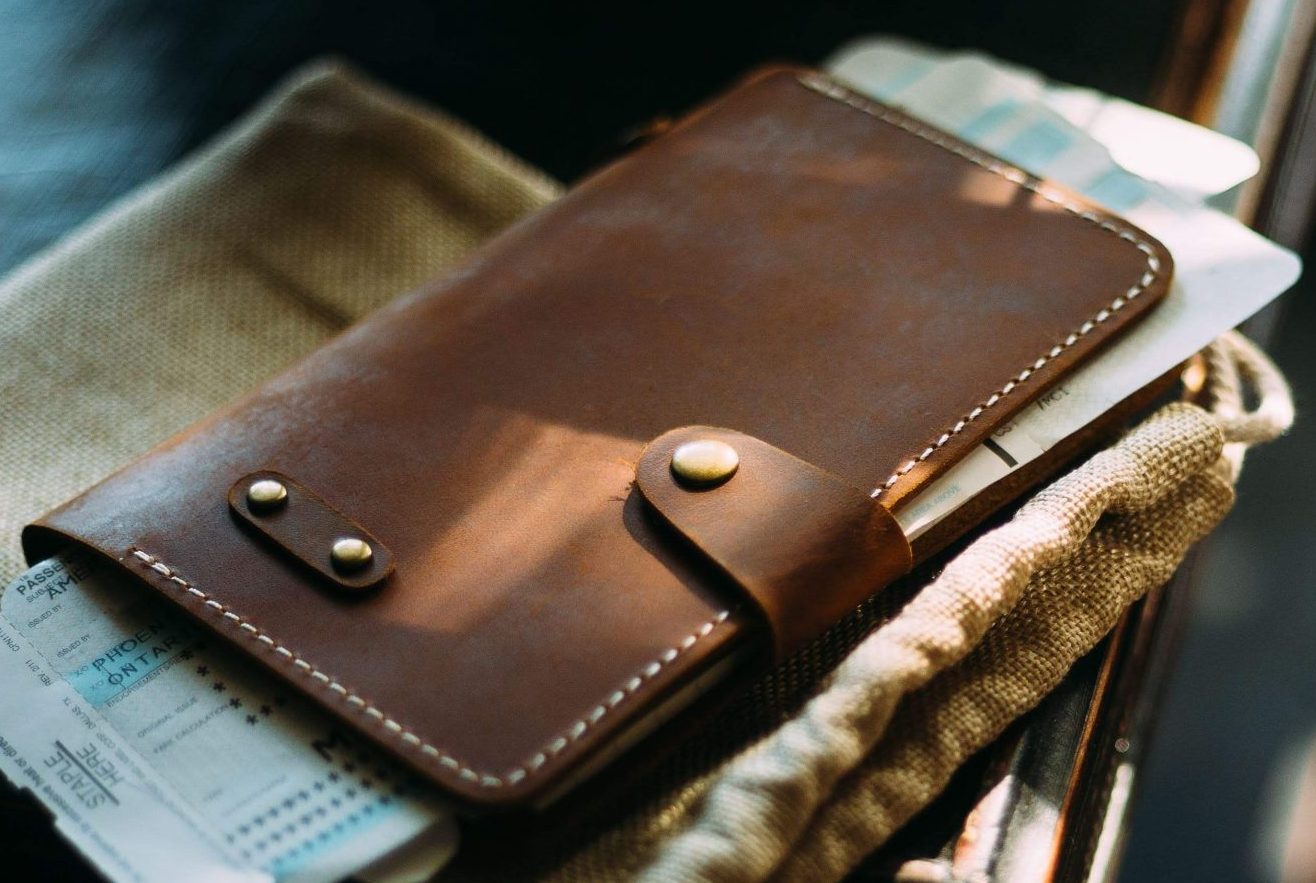 This is a good time to start packing for your trip. Ensure that you have all the correct safari clothing and luggage. If you require any further supplies, you have time to get these. Also work out what you are taking as hand luggage, and what will go into the hold.
Check that you have all the correct travel documentation, travel vouchers, confirmed itinerary, tickets, etc. It is also good to double check your passport with visa requirements as a back-up.
Advise your bank & credit card provider that you are going away so they know to expect transactions from outside your home country.
Contact your mobile phone company to set up your preferred setting for roaming; Remind friends and family that you are going away – passing on your itinerary, with hotel/lodge/camp contact details to people involved in managing your affairs while you are away is also a good idea.
Confirm: Taxis, train times, pet & house sitters. This may also be a good time to check on exchange rates for the country you are going to.
Departure Day
With the proper preparation this should be as simple as picking up your luggage and travel documents, locking the front door, jumping into your taxi, or walking to the train station, checking in and taking off.
Allowing yourself sufficient time to check in at the airport is vital in reducing the stress of travel. Arrive early, rather than late.
Top Tip: Remember, a smooth departure day takes most of the stress out of your holiday.
What's the Best Camera for Safari and Wildlife Photography?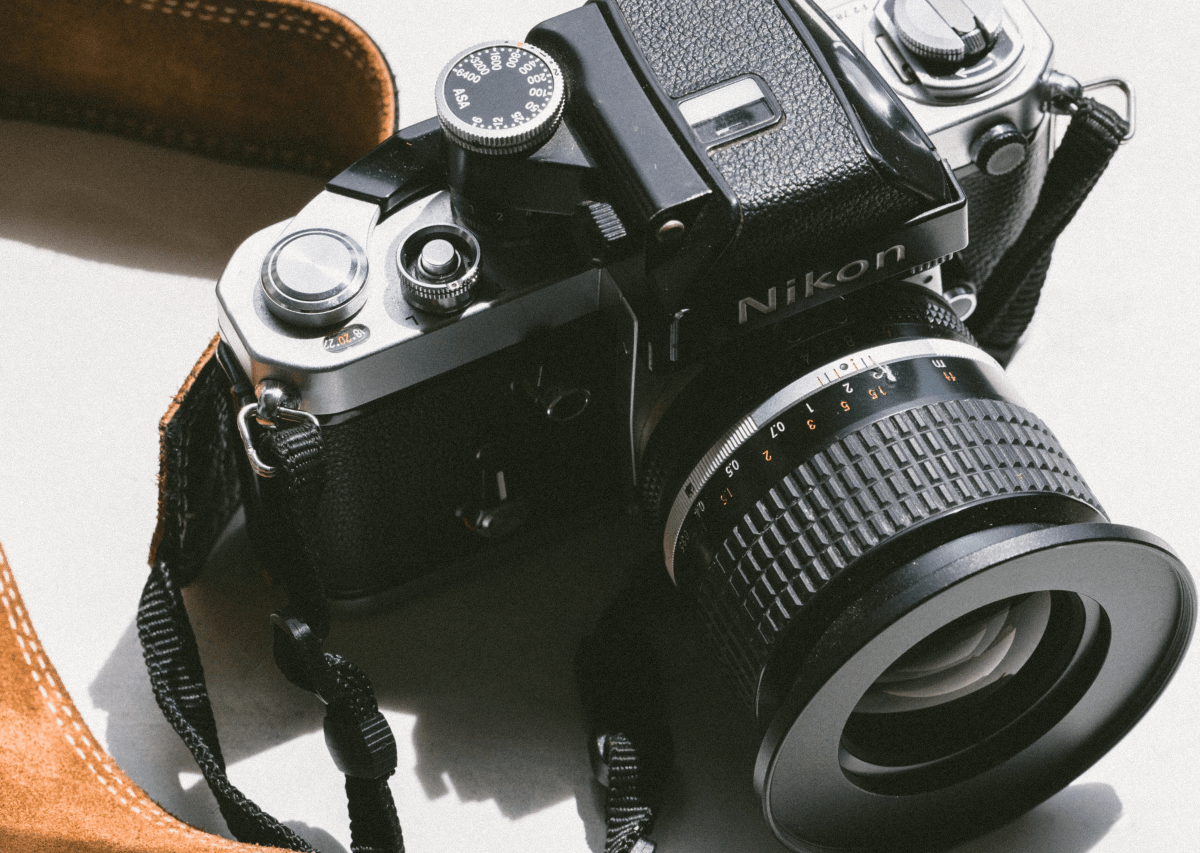 First let me make one thing clear, you do not necessarily need expensive camera gear in order to take really nice pictures. Smart phones and every entry level point & shoot digital cameras offer excellent quality. This is more than good enough for a family album, social media stories or a print to hang on the wall.
For most people, photography is an integral part of a wildlife safari. The wealth of great photographic opportunities is inspiring, but is also good to have realistic expectations, especially if it's your first safari. The TV and media are saturated with beautiful wildlife images taken by specialists who spend months trying to get that 'ultimate shot' and nobody is likely to match those standards on a one-off holiday. However, no matter what kind of camera or smart phone you use for travel photography, it's always useful to take some time and familiarise yourself with it. After all you don't want to miss out on some unique photo opportunities. Each device has some different settings and a huge range of possibilities. Even if you just use a few of the settings occasionally, you will improve your photography skills and get better pictures.
I often get asked what the best camera is for taking wildlife: In short there is no definitive answer because it comes down to preference, what you want from your photography, how much you want to spend – if you are buying a new camera – and what camera you feel comfortable with. I would always suggest going into a specialist camera shop or somewhere like John Lewis where you can ask questions, get advice and have a play around with the machine to get a feel for its size and weight and find out what it can do.
These all sound fairly obvious points, but it's really important that you do some research and know what you are getting for you money. If you are hoping to take at least a couple of decent quality pictures to bring home as a memory of this amazing wildlife experience – something you can put up on the wall – there are a few things that you might want to know before we start but remember, you don't always have to buy the most expensive equipment to get some great results!
What to know about taking pictures of animals on Safari?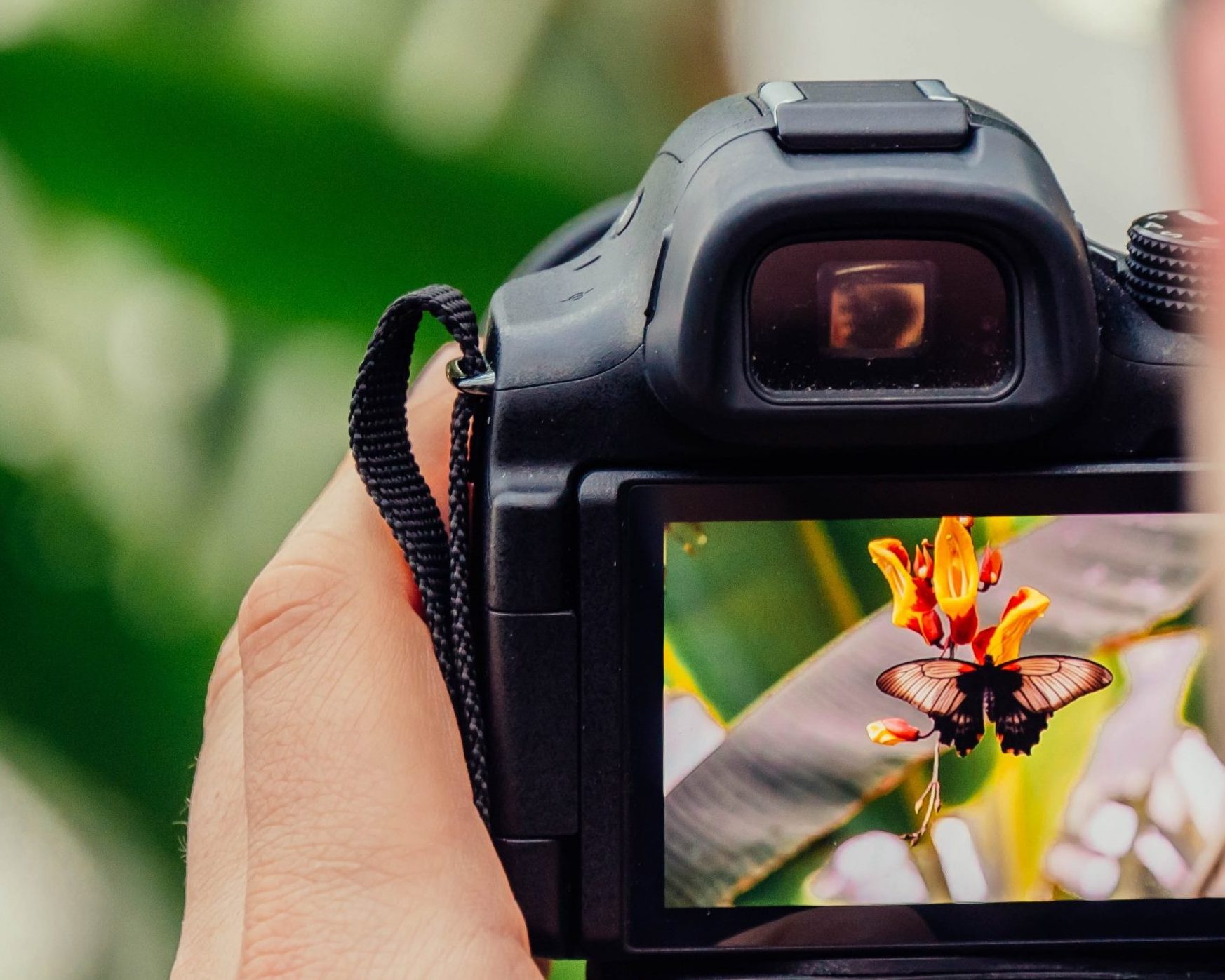 You can't take ok safari pictures with a basic phone or tablet or a pocket camera, you can take reasonable pictures with the newest smart phones, but neither of these are not comparable with the quality you get with a DSLR
The chances of you getting a National Geographic, close up high-quality image of a hunting leopard in action are probably limited.
You can take good quality pictures of some animals even if you are not a pro, but your need reasonably good equipment and it helps if you can learn a few basic photography techniques. As a minimum you need one of the two, so if you don't know much about photography, you definitely need a good camera.
If you don't own a good camera yet a trip to visit the wildlife is a perfect excuse to get one. If you're going to spend thousands of pounds to go on a once-in-a-lifetime safari trip and take a pocket camera with you, I think you are likely to regret it on the first day!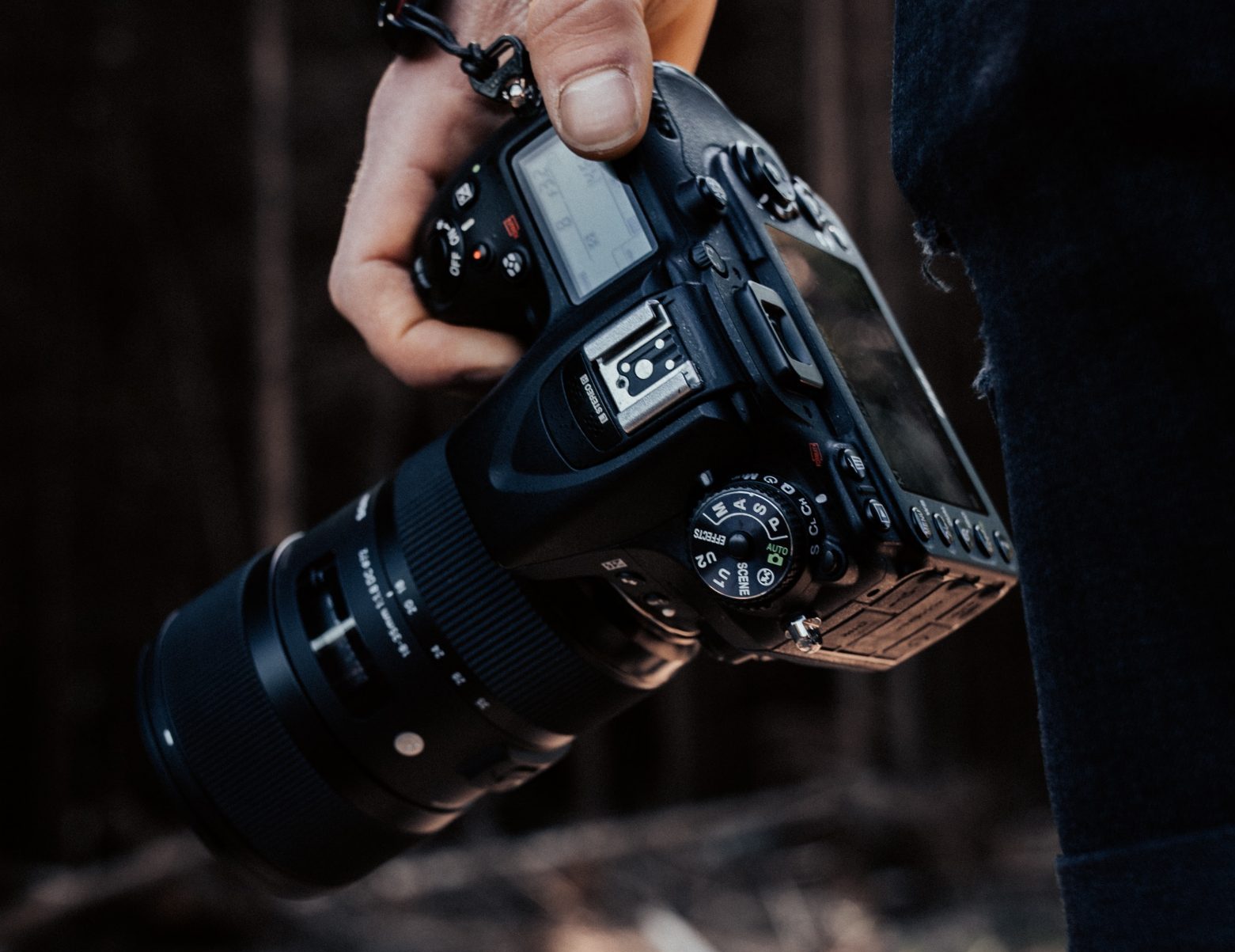 I know your latest iPhone won't do the job either, but this can be good to photograph landscapes or heard of zebras in a distance, but it be completely useless for taking photos of moving animals – and they do move!
If you don't feel like getting a DSLR camera for safari and having to change lenses, there are some very good point and shoot cameras available: Technology doesn't stand still and some of these cameras have amazing zoom possibilities that might be perfect for your needs.
I'm not going to go into too much detail about all kinds of different camera brands and models as there are so many of them available with new ones coming out all the time – what you need, basically, is a camera that focuses fast and takes a picture the moment later.
You need a good telephoto zoom lens with a reach of at least 200 mm but preferably 300mm to photograph safari animals. There will be moments you wish you had a 400/500 mm with you but in my view it's not worth the extra cost and weight to carry a lens like that if you're not a professional photographer. I find my 300mm does the job brilliantly!
You could consider taking a tripod or a beanbag to photograph animals in lowlight conditions morning or evening at the water holes to give you a steady base.
Take enough batteries and memory cards when travelling on a wildlife safari. I usually take double the amount compared to a regular trip as charging batteries might not always be possible. You also won't find many places selling batteries or memory cards in the middle of the Arctic, the Pantanal or the Masai Mara.
What Camera to Buy?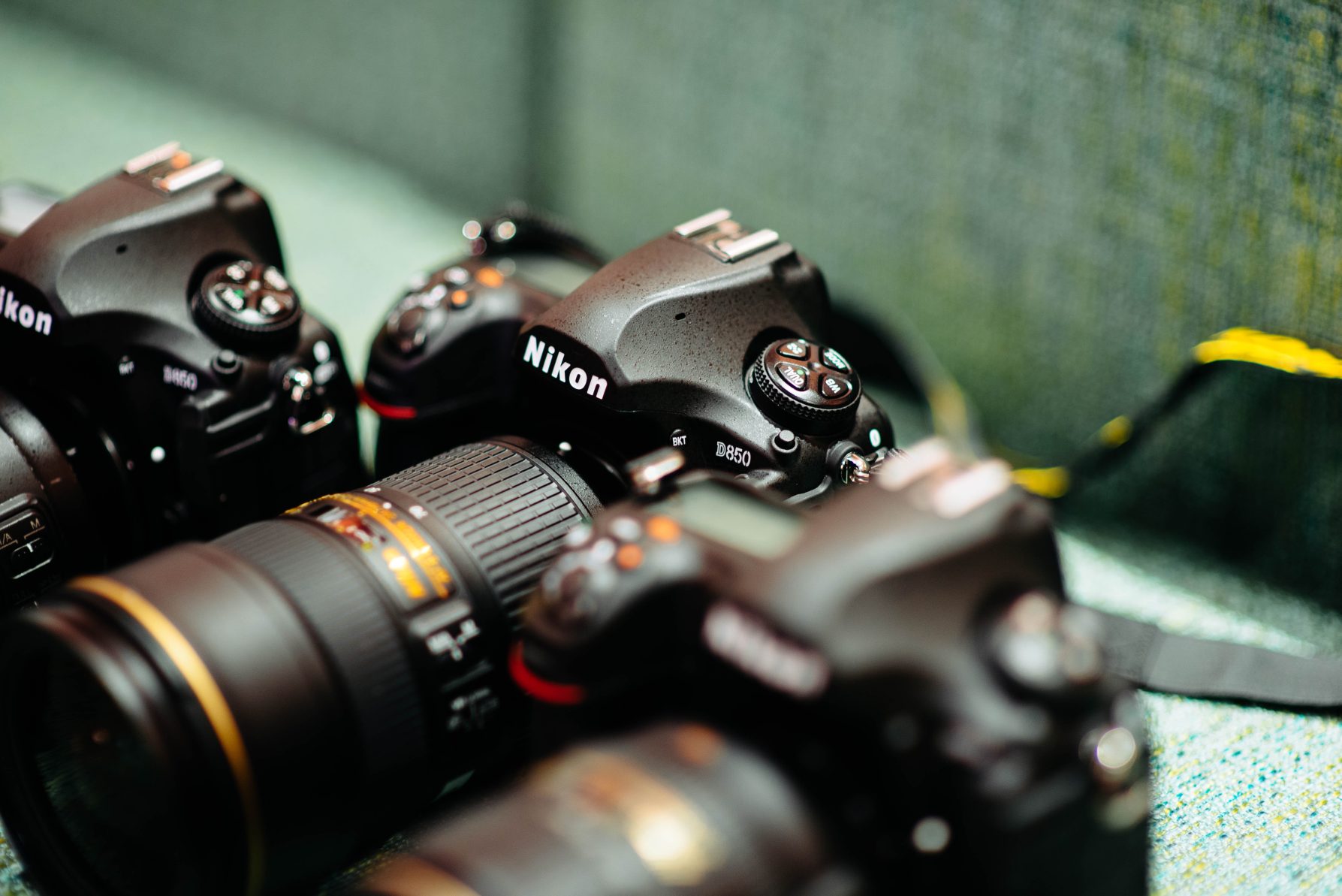 If you are hoping to get a few decent shots of safari animals and you're looking for a decent camera for your trips you don't have to spend a fortune. You should however consider the better value SLR/DSLR camera. Usually the best available is a Canon or a Nikon and you can often get a camera kit including a camera lens and accessories. If you don't know much about photography and just want good pictures without too much effort this camera is just for you. One tip that can be useful is to have a built in Bluetooth option so you can download your pictures immediately on to your devices.
Why not just buy a lead in point and shoot model, as already said you do need fast auto focus and a good lens in order to get a decent pictures of safari animals. This camera will take care of that and if you want to learn a bit more about photography the cheaper DSL are a perfect start.
Here is What I Pack in my Camera Bag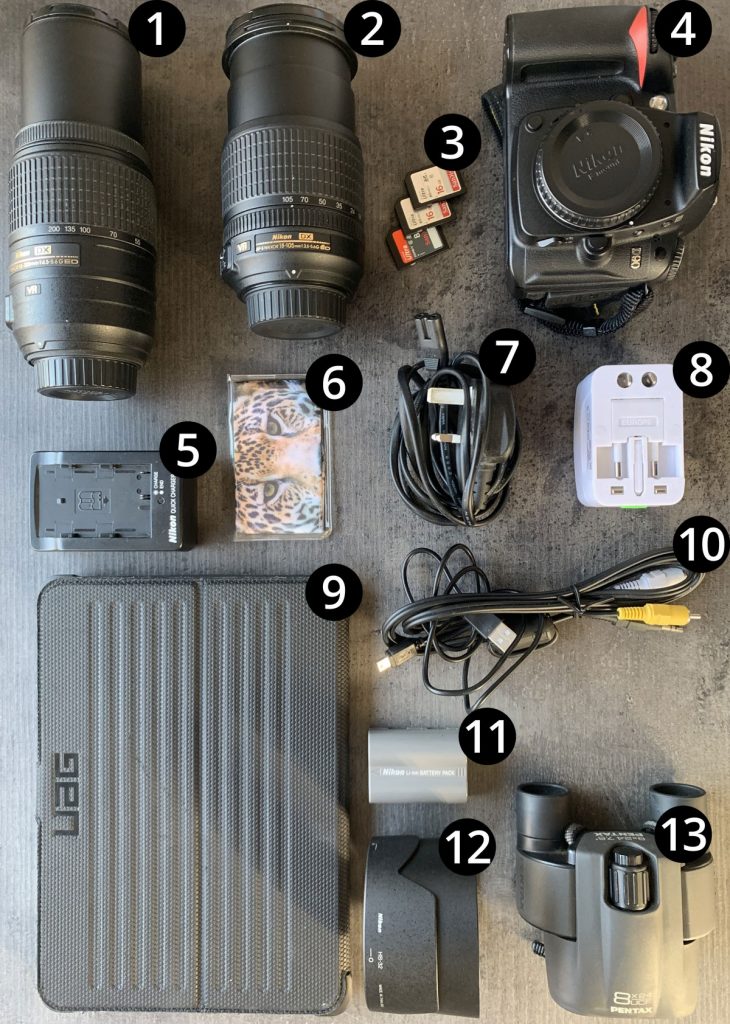 Our Bakers Dozen of what you will need in your camera bag.
| | |
| --- | --- |
| | 300mm / 400mm long lens great for wildlife photos |
| | Standard lens for all holiday snaps |
| | SD cards for extra memory |
| | Camera body |
| | Charger unit |
| | Lens cloth is essential – game drives can be dusty |
| | Mains cable |
| | Universal plug adapter |
| | Tablet/Laptop to download photos to |
| | Download cables |
| | Spare battery |
| | Lens hood |
| | Sneak in a pair of binoculars |
For those keen photographers here are 4 extras tips of things that you might want to include in your camera bag.
A tripod helps to minimise the risk of any movement especially when capturing long exposure images.


---

A lightweight bean bag when you need a stable and protective surface to take your photos.


---

A make-up brush and a can of air get dirt out of difficult to reach places.


---

5. Camera Manual For more information on using your camera.Top Tip – Insurance.If you're travelling with a good quality camera and accessories', make sure you are protected by insurance.


---
Photography Top Tips
There are a lot of different aspects to consider when learning how to take pictures on safari. As a starting point, here are our top photography tips for beginners:
Tip 1: Safari Photography Equipment
Invest in a good SLR camera and a couple of lenses. I use an 18 -150mm lens for everyday use, but the best camera set up for wildlife photography includes at least a 300mm lens (you could go for a 400mm option). Anything less on safari will just be frustrating to get some good close-up animal shots. To be honest I use my camera to zoom in to get close up shots and my iPhone, which has a great camera, for taking scenic pics and people.
When changing lenes dust can often get into the sensor and this shows up as spots on your photos. It is always good to have some air spray or a small soft brush to get into these difficult parts to clean any debris (a ladies make up brush works perfectly).
Tip 2: Camera Support
This depends on how serious you are about your photography, but a steady support like a tripod is good for situations where you are on foot. Inside a vehicle, however, a tripod is cumbersome so a better option in most situations is a beanbag. I personally love still shots, so I am very content holding my camera to get the shots I want.
Tip 3: Storage and Batteries
One of the main tips for any wildlife holidays is to always bring enough memory cards. Wildlife photography offers lots of opportunity for action photography, so you often end up shooting a lot of frames and filling up a lot of memory space. I prefer to have big memory cards that can hold a full day's photography as nothing is more frustrating than having to change cards in the middle of the action. I would suggest at the end of the day, you download the cards on to your table/laptop, so you have a backup. It is also a good opportunity if you have time to go through these each day and delete the images that just didn't make the mustard. You can then format the cards to use again the next day, but always a good idea to take plenty of spare storage cards especially if you are in remote locations. On all safaris spare batteries and a charger are a MUST!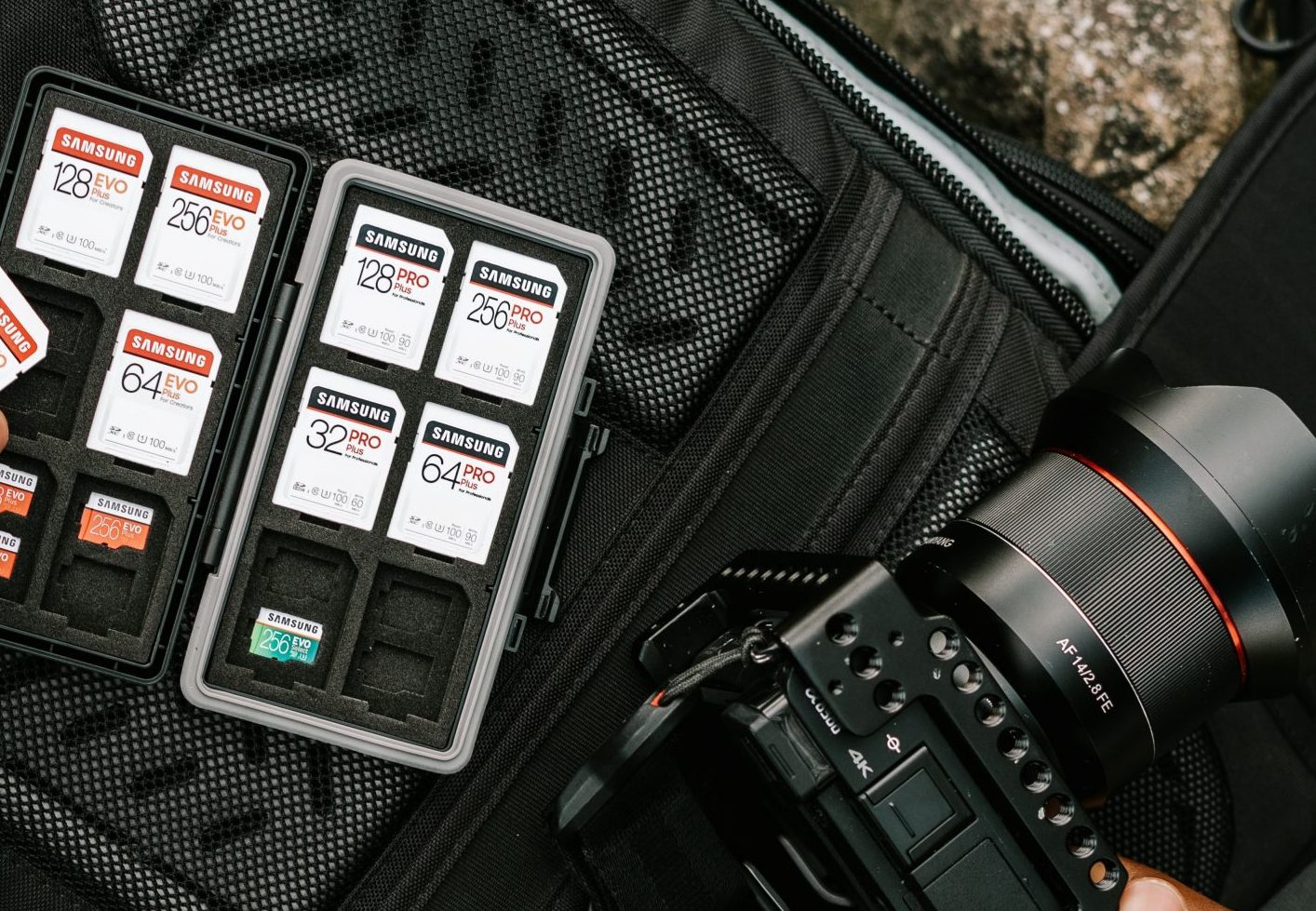 Tip 4: Composition & Settings
I must admit that I find the camera technical stuff, somewhat overwhelming and if you're anything like me, the thought of reading through a whole manual doesn't do much for me. However, having an eye for composition is important and practice goes a long way in acquiring that photographic eye to compose the perfect image. A good starting point is to really look at the framing and all the edges before clicking the shutter. Look out for those things that don't add to the photograph or can be distracting and make sure you do not inadvertently cut off limbs or treetops, or anything else that would look better in full.
Tip 5: Angles and Perspective
When photographing wildlife, it is tempting to zoom in as close as possible and take a close-up shot. This might result in a bunch of very usable field guide pictures, but it can pay off to think outside the box and vary your angles and perspectives. An animal in a bigger setting sometimes tells more of a story…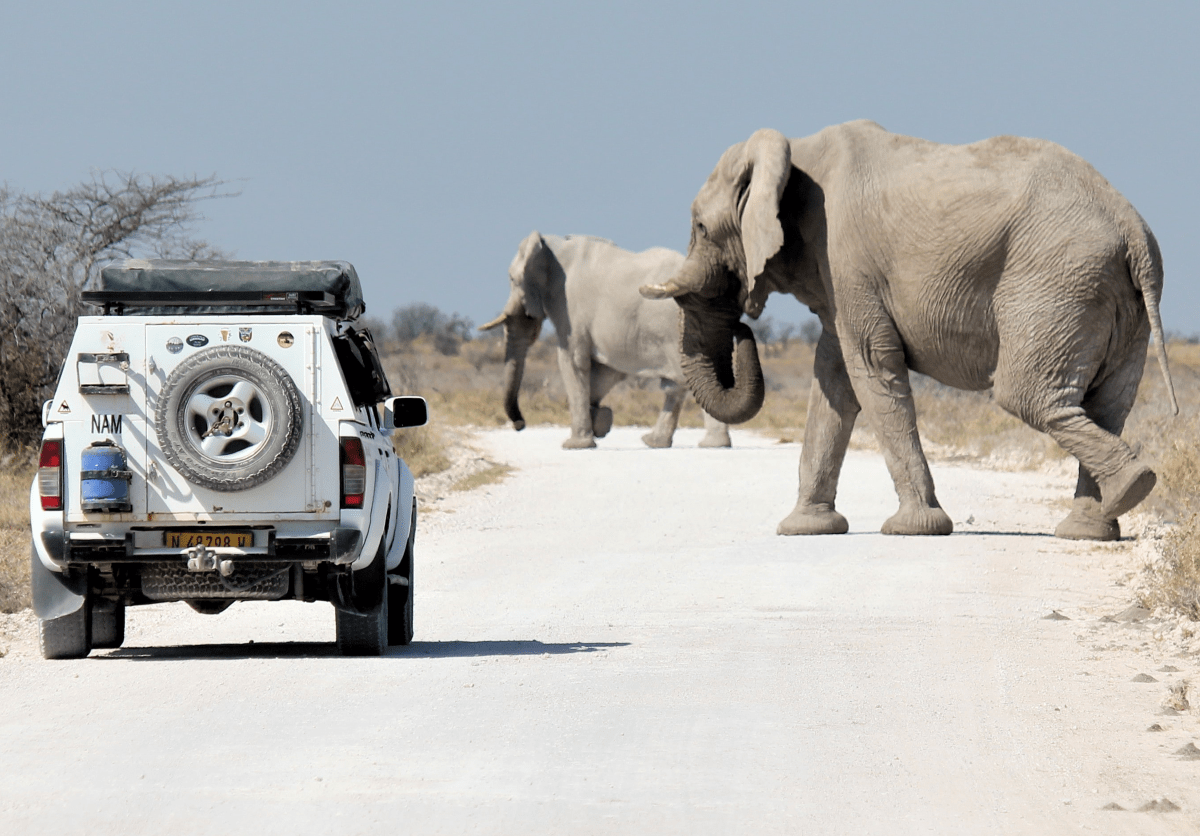 Tip 6: Working with The Light
Photography is hugely light dependent. When to take pictures is almost as important as how to take pictures on safari. The early morning and late afternoon offer the most beautiful lighting with the sun low in the sky. Overcast weather offers really good workable light conditions to photograph throughout the day, unlike the harsh midday sun, which is not very flattering, but you might still get some good photos at a waterhole with animals coming to drink during the heat of the day.
Tip 7: Focus on the Eyes
When photographing wildlife, we tend to shoot with a low depth of field which makes the animal stand out from distracting backgrounds and vegetation. This also enables us to use a higher shutter speed, which minimizes camera shake and freezes movement, but it is therefore crucial to always focus on the eyes: We are usually happy to accept less sharpness in other parts of the body so long as the eyes are dead sharp.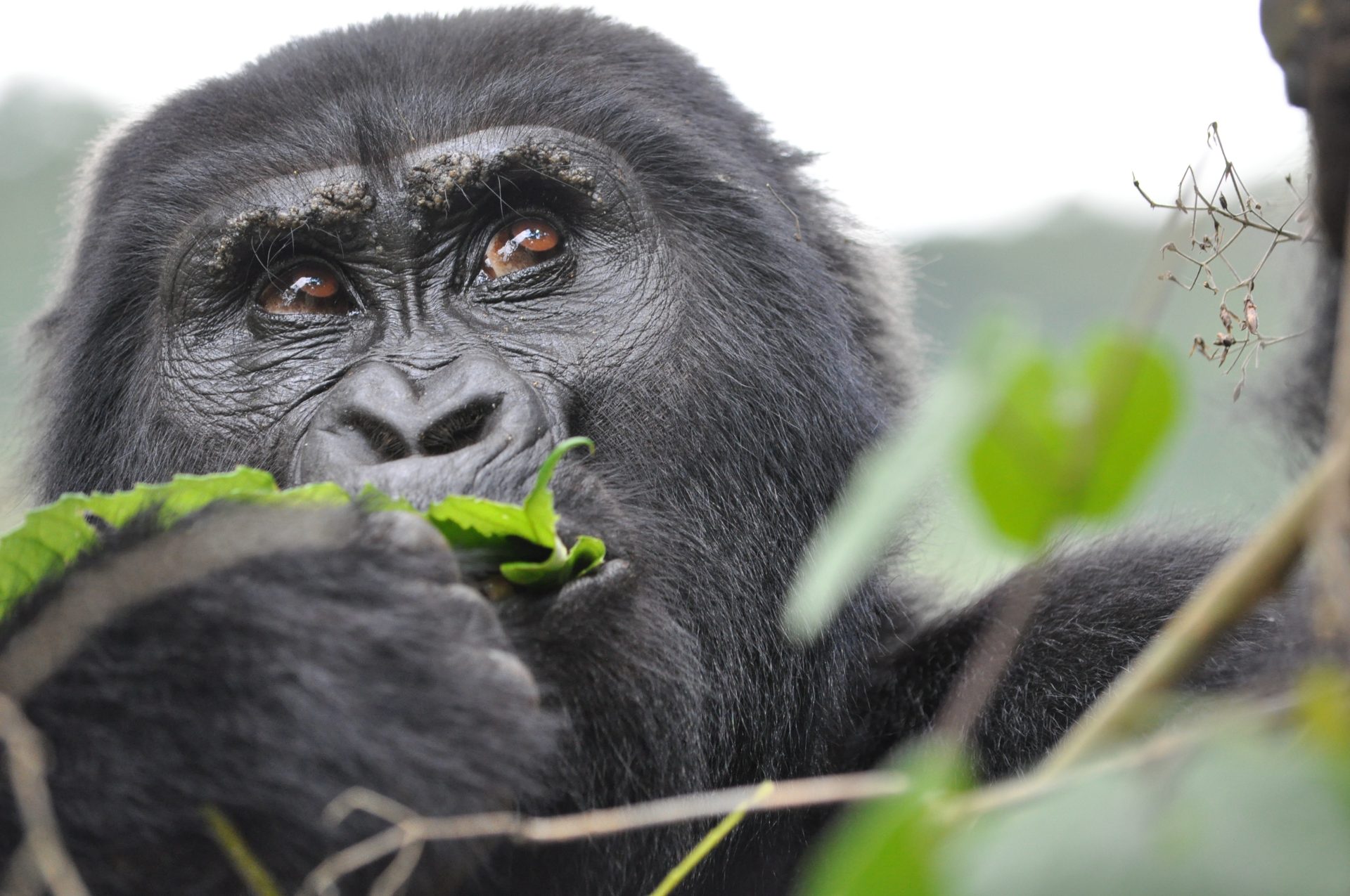 Tip 8: Positioning the vehicle
Your driver-guide is there to help you make the most of your wildlife experience. Most guides are good at spotting animals and they can also offer interesting information relevant to the sightings. Don't be shy to communicate with the driver to get in the best position to take your photos. He or she should also make sure the engine is turned off at sightings.
Tip 9: Be patient
Patience is the main key to great wildlife photos. Spending time rather than driving from animal to animal will offer an opportunity to see some interesting animal behaviour and get some great sightings. The most rewarding wildlife photos are usually those showing interaction or action, and this often requires anticipation and patience.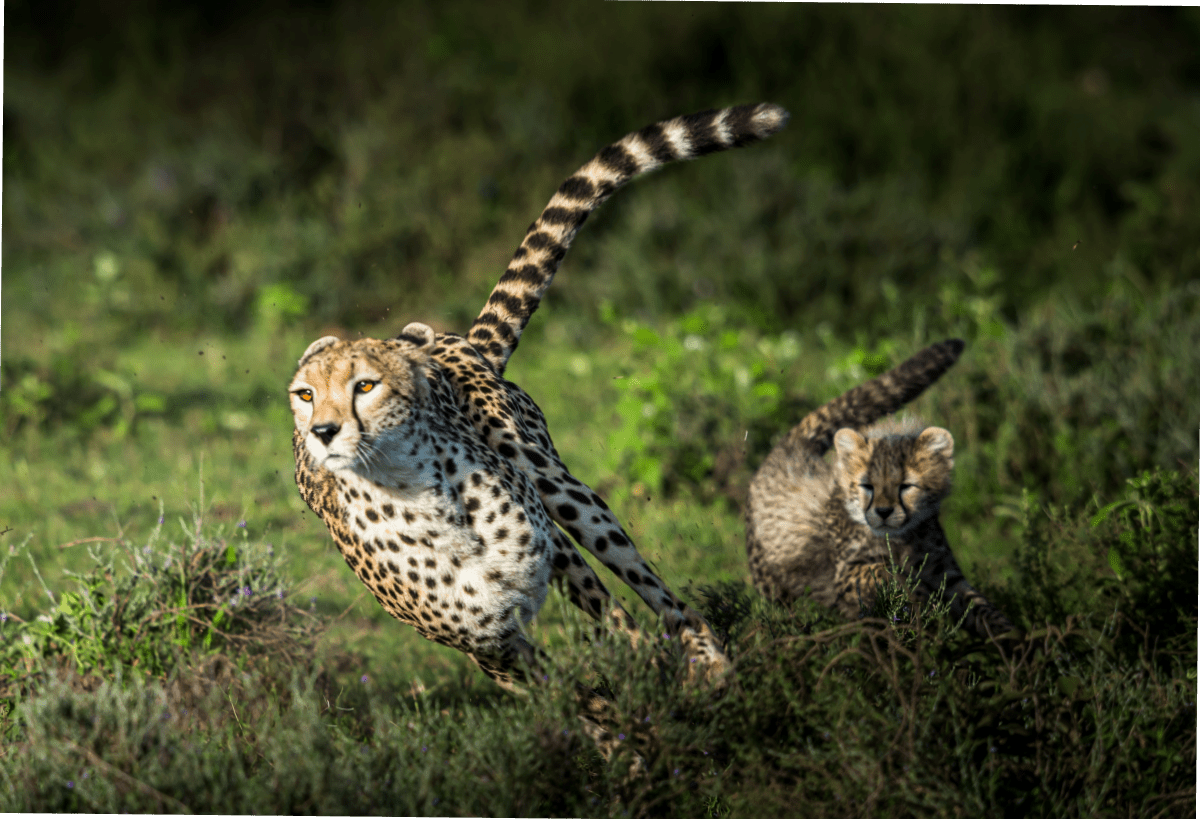 Tip 10: Don't Ignore the Small Stuff
It is easy to get too focused on the Big Five and other large mammals on safari. This is partly because the Big Five is heavily marketed and searching for them seems to be the main aim in any safari in Africa. However, photographing small animals and birds can be highly rewarding as well. A photograph of a dung beetle or a colourful bird in flight is more evocative than yet another photo of a sleeping lion. A good way to focus on the small stuff is to book a walking safari and the Galapagos is a great example of this.
Tip 11: Always be Safe and Respect the Wildlife
Arguably the most important of all African safari photography tips is to always stay safe. Don't get carried away in pursuit of the perfect photo, as no photo is worth risking your safety and we should never forget that all animals on safari are wild and unpredictable and as tourists we should never harass animals in pursuit of a better picture.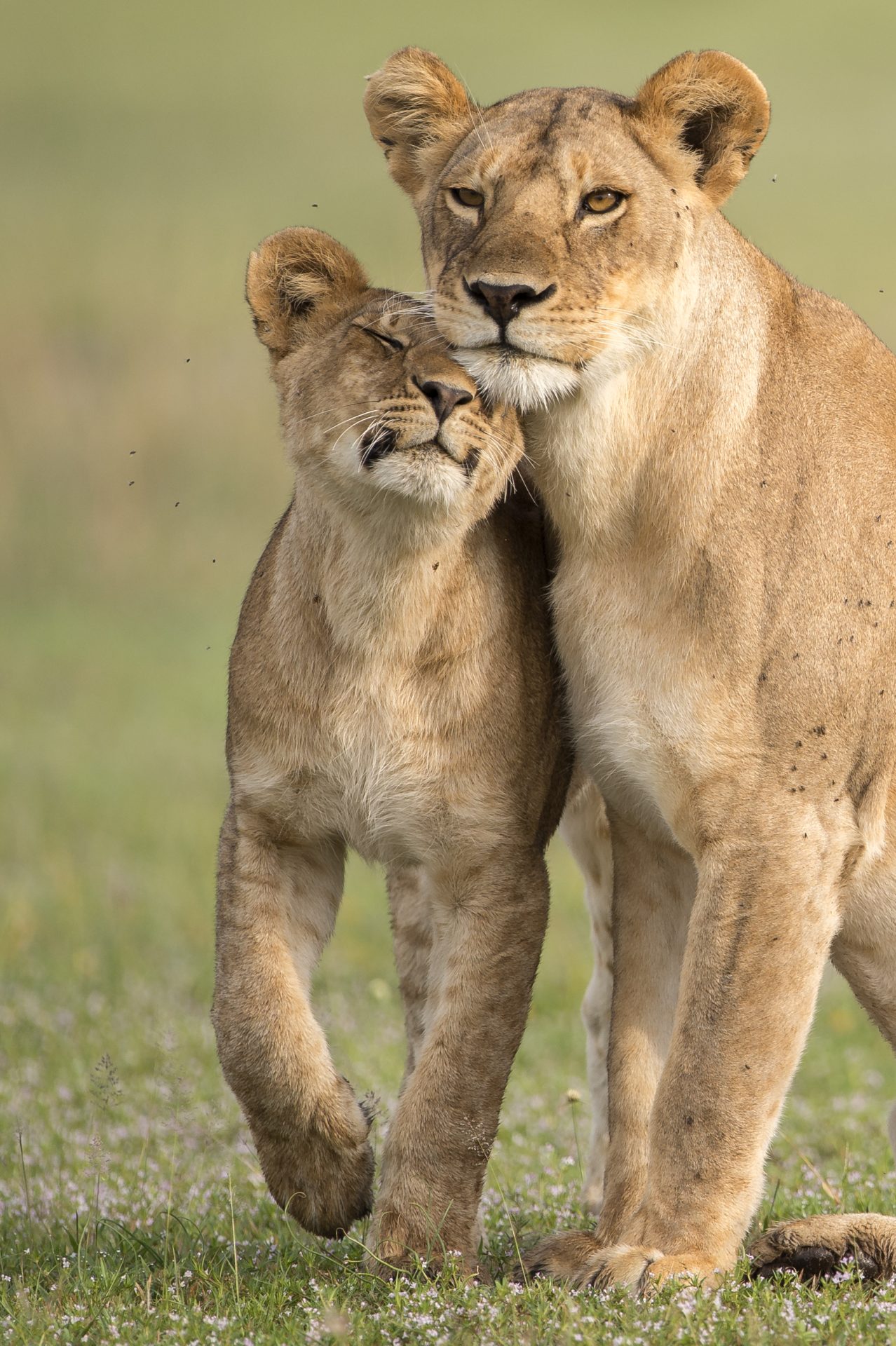 Tip 12: Making Memories as Well as Photos
Please don't forget taking photographs on a wildlife holiday should be fun. You are on holiday so there's no reason to let photography dominate every sighting. Sometimes it is worth just putting the camera down and stop looking through the lens: take in the views, the smells and the sights and sounds around you.
Tip 13: Photographing People
A safari offers great wildlife photography opportunities, but hopefully you'll have some rewarding human interactions as well. You'll probably make a close bond with your guide and the people working in your lodge, so don't put away your camera when leaving the safari vehicle but take some photos of the people that cross your path – just make sure you ask permission first to be respectful.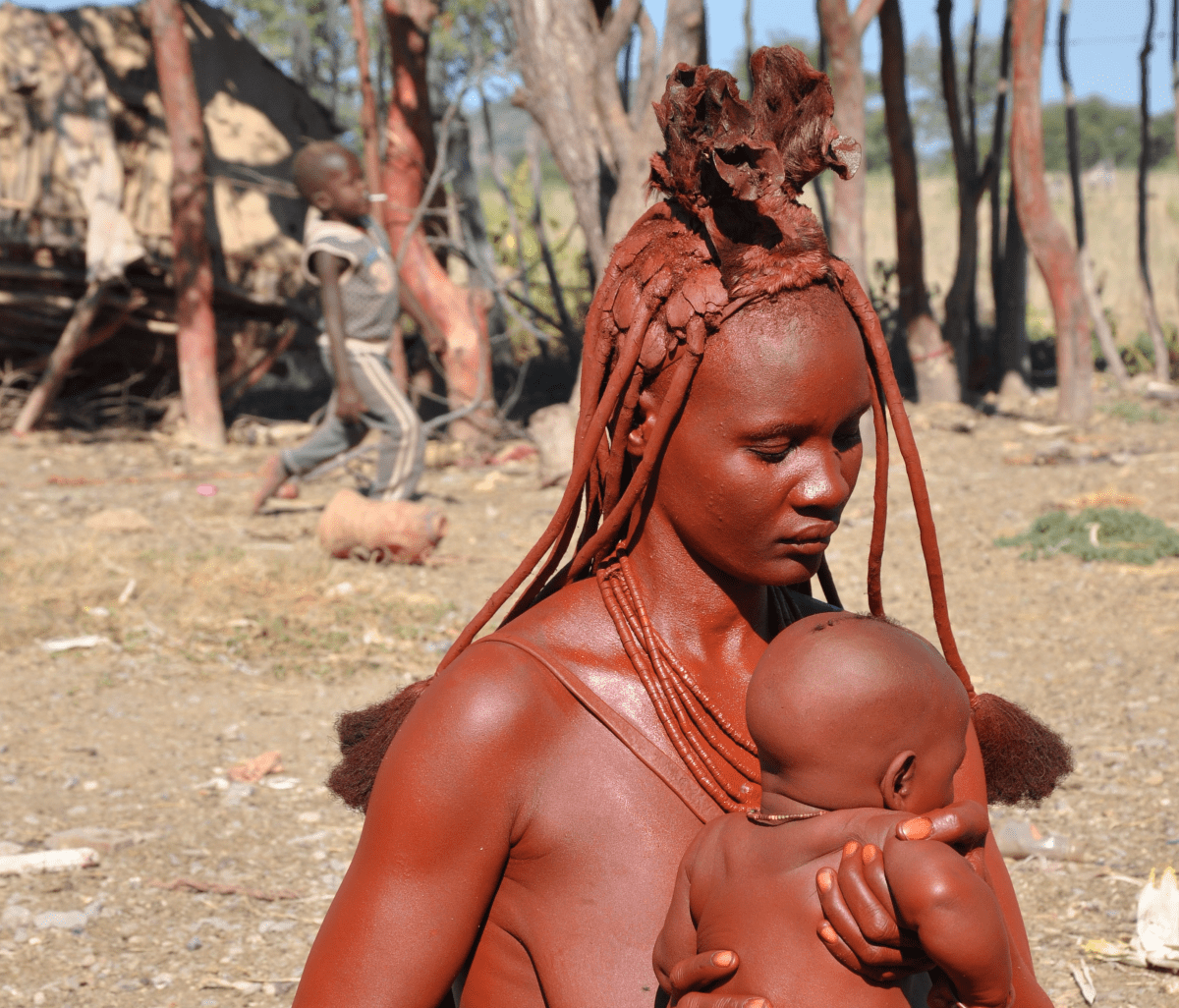 Tip 14: Settings
There are no best settings on your camera for wildlife photography, so it is important to get to grips with the basics of photography and practice. From a more technical approach it is important to understand the relationship between aperture and shutter speed. This will enable you to freeze action and avoid camera shake, as well as to manipulate the depth of field and improve your photography.
The Techy Stuff Expalined Simply
The technical stuff you should know but it will take a little time and practice with your camera. I will try and explain some of the basis as simply as possible:
What is Aperture, depth of field and ISO?
Aperture is 'the opening in the lens.' And depth of field is 'how much your shot will be in focus' and ISO is a setting that will brighten or darken a photo.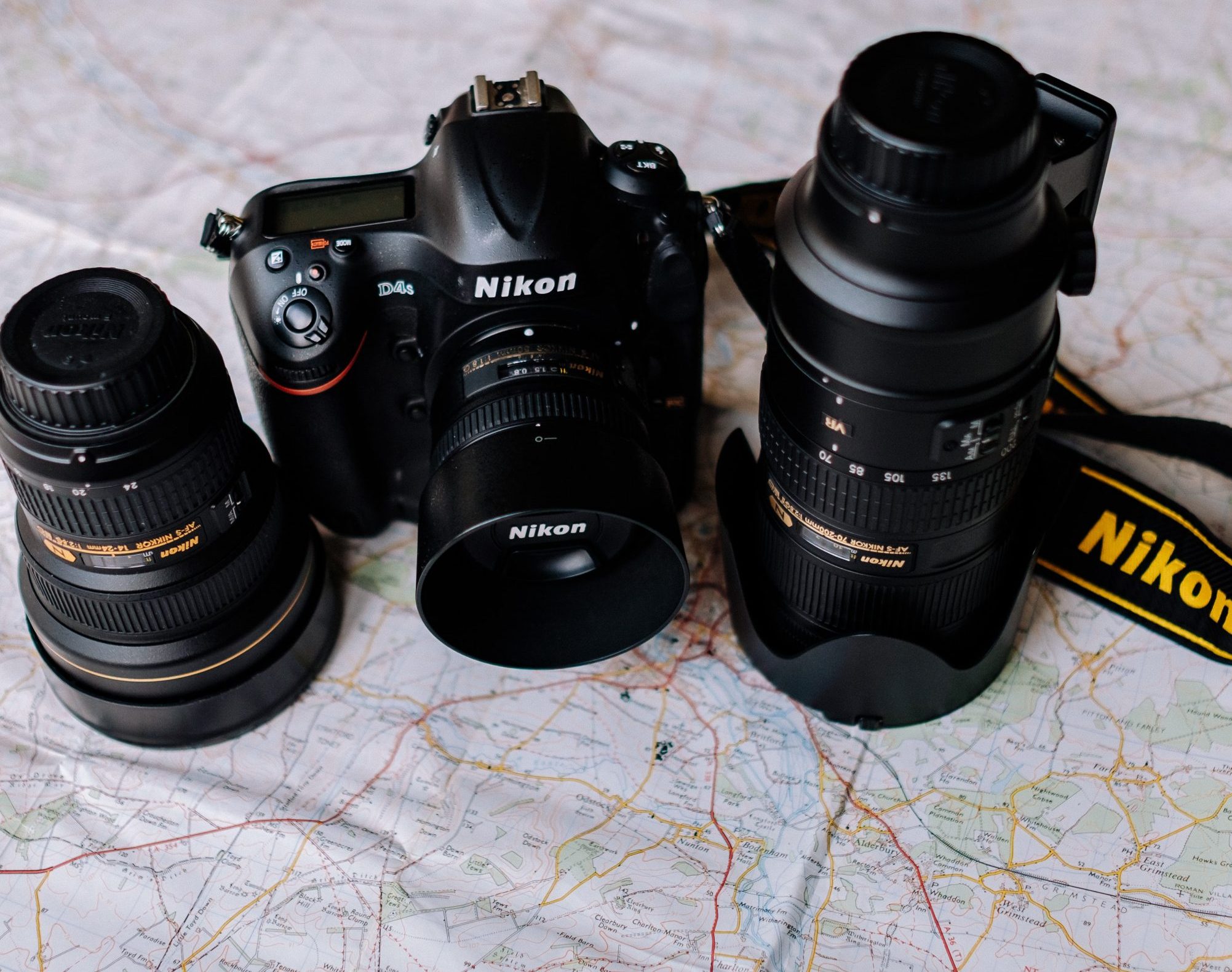 What is Aperture?
When you hit the shutter release button of your camera a hole opens up to catch a glimpse of the scene you're capturing. The aperture you set impacts the size of that hole, so if it's larger, more light gets in, if it's smaller less light gets in. By changing the aperture of your shots in particular the depth of field it will determine the amount of your shot that will be in focus.
Large depth of field means that most of your image will be in focus whether it's close to your camera or far away – A landscape is always a good example if you are taking a picture of a mountain in the background but the wildlife in the foreground remain in focus too.
Small (or shallow) depth of field means that only part of the image will be in focus and the rest will be fuzzy – A 'zoom in' image of a leopard in the grass is a good example because the leopard can be totally in focus but the grass around it can be blurred.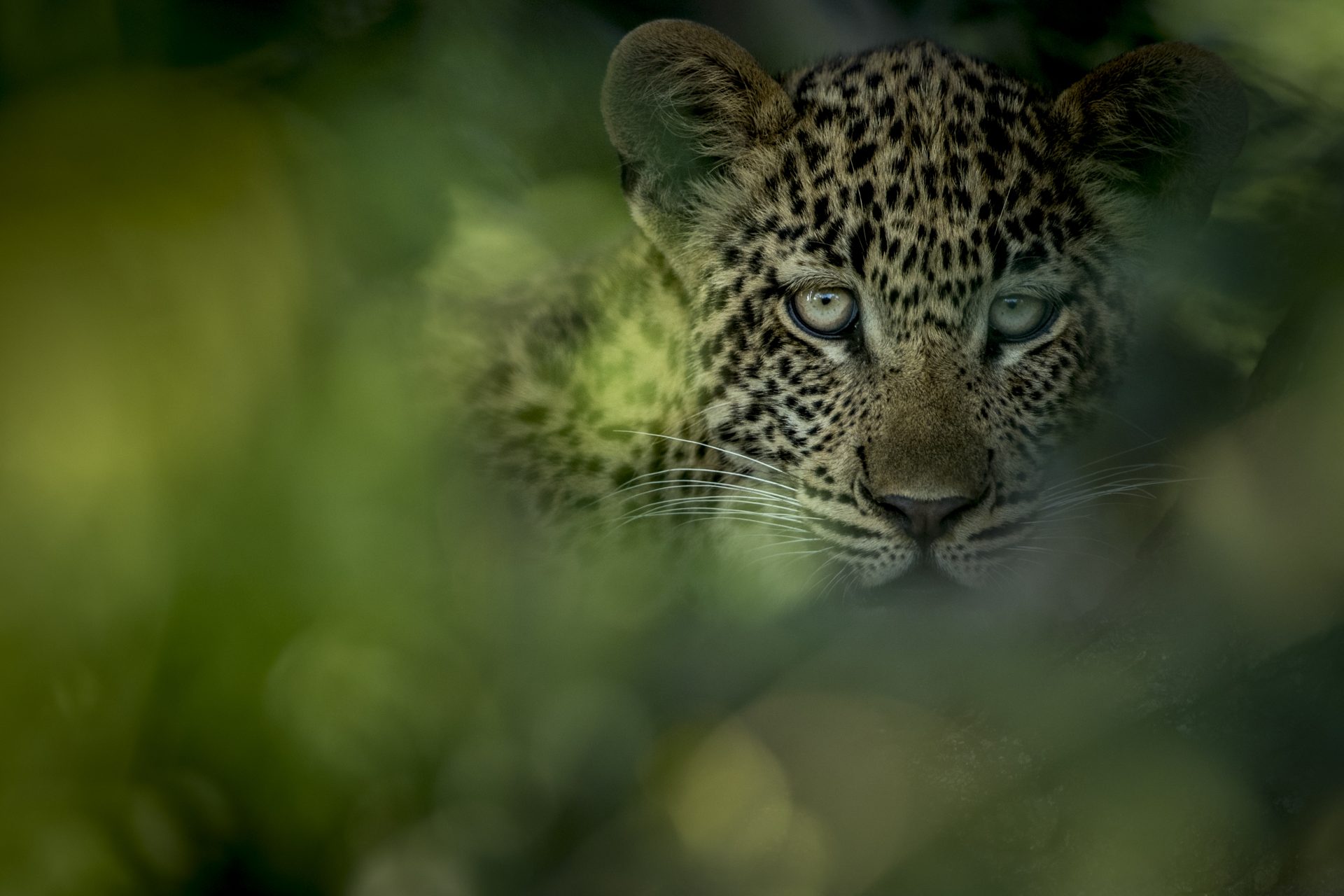 What is Shutter Speed?
Shutter speed is the length of time the camera shutter is open and determines how long your camera spends taking a photo. This basically changes the brightness of your photo and creates dramatic effects. A quick shutter speed will freeze action like taking a photo of a bird in flight, while long shutter speed creates an effect of motion when you photograph moving objects and good for taking a waterfall a night shot or you may have seen the motion blur in advertisements of a cheetah running.
What is ISO?
In very basic terms, ISO (International Organisation for Standardisation) is simply a camera setting that will brighten or darken a photo. This is a bit too technical for most and probably something you may want to explore when you have more time. Optimally, you should always try to stick to the base ISO on your camera to get the highest image quality to avoid grainy and blotchy colours. As you get more proficient with your camera have a play around with your ISO number – as you increase the number so your photos will grow progressively brighter and can help you capture images particular good in darker environments.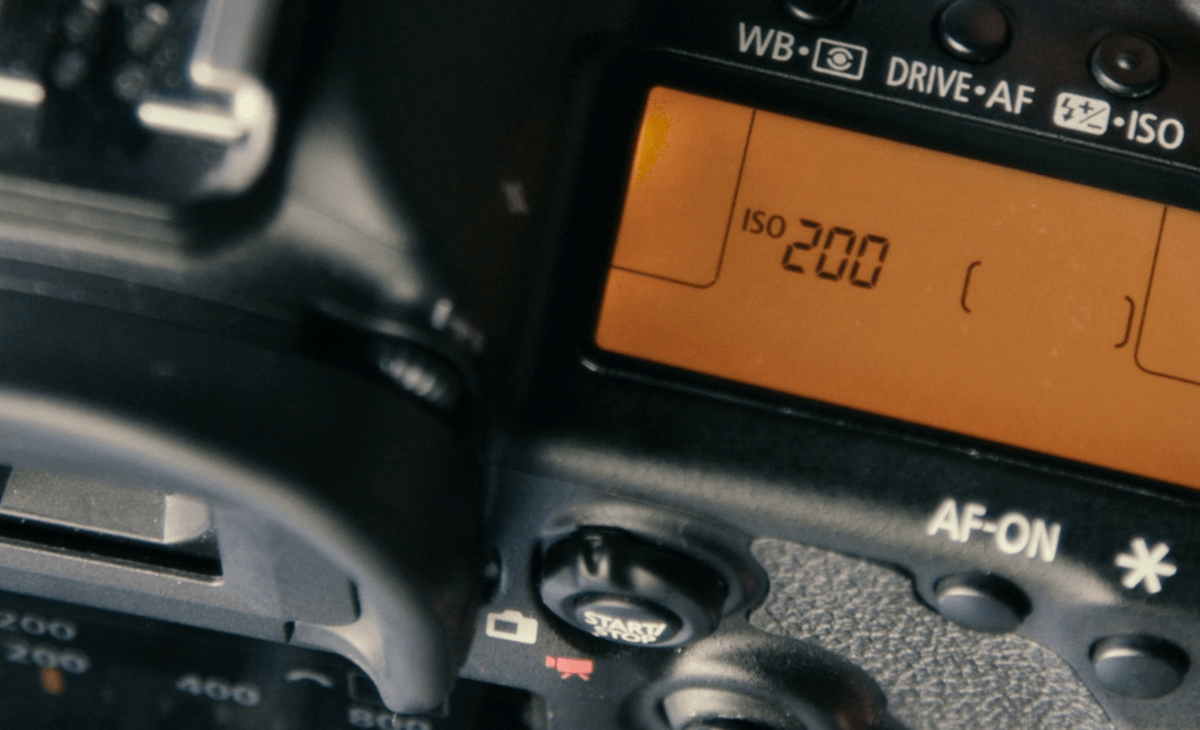 Wildlife photography Top Tips for beginners
Be patient.
For natural shots patients really is a virtue keep close and quiet to the animal's habitat during their most active times of the day and you're likely to be rewarded with a photo opportunity.
Consider your Composition.
Explore interesting composition and keeping your subject off centre can give you images a more natural feel.
Be mindful of your surroundings.
When taking photos of an animal be sure there is nothing else in the image that may distract and move the viewers eye away from the subject.
Get down to their level.
Photographing animals at their eyelevel without being up high or down low can achieve a much more personal outcome, this works really well in the Galapagos.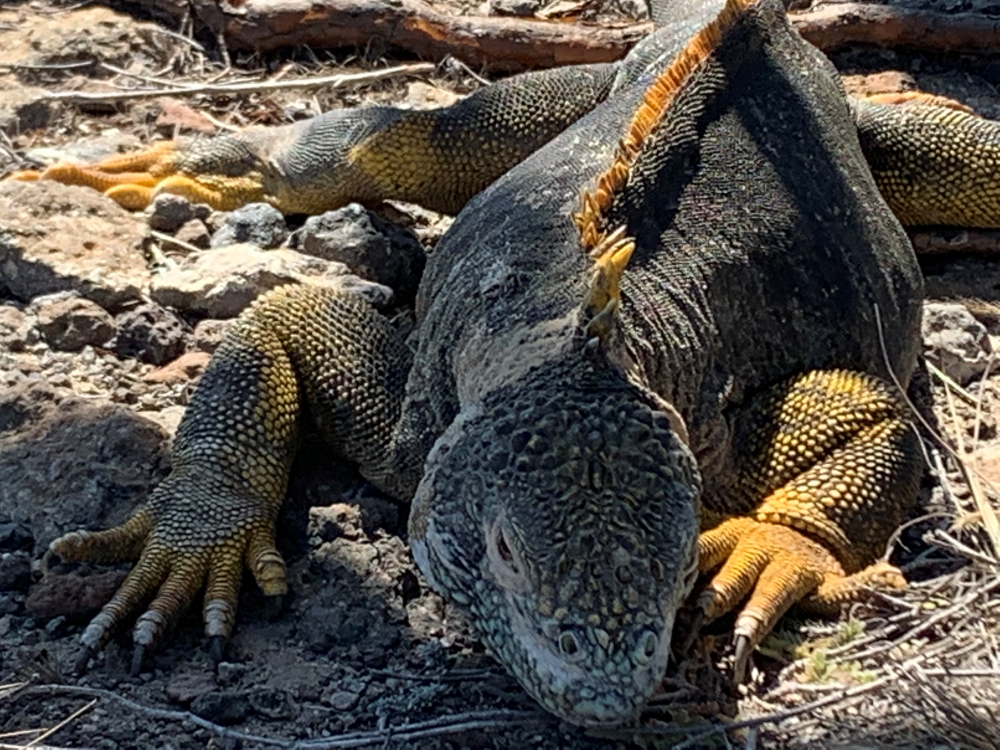 Do your research.
If you have a little prior knowledge of the landscape the animals, this can help. If you have an idea of what you will see and how they behave in their environment, this will give you an extra edge whilst taking shots.
Don't be afraid to do something different.
Follow your instincts as these pictures are yours and they should convey your personality character and what you want others to see.
Think about light.
Light is your biggest tool take a moment to consider your light source and experiment with it find your subjects best angle.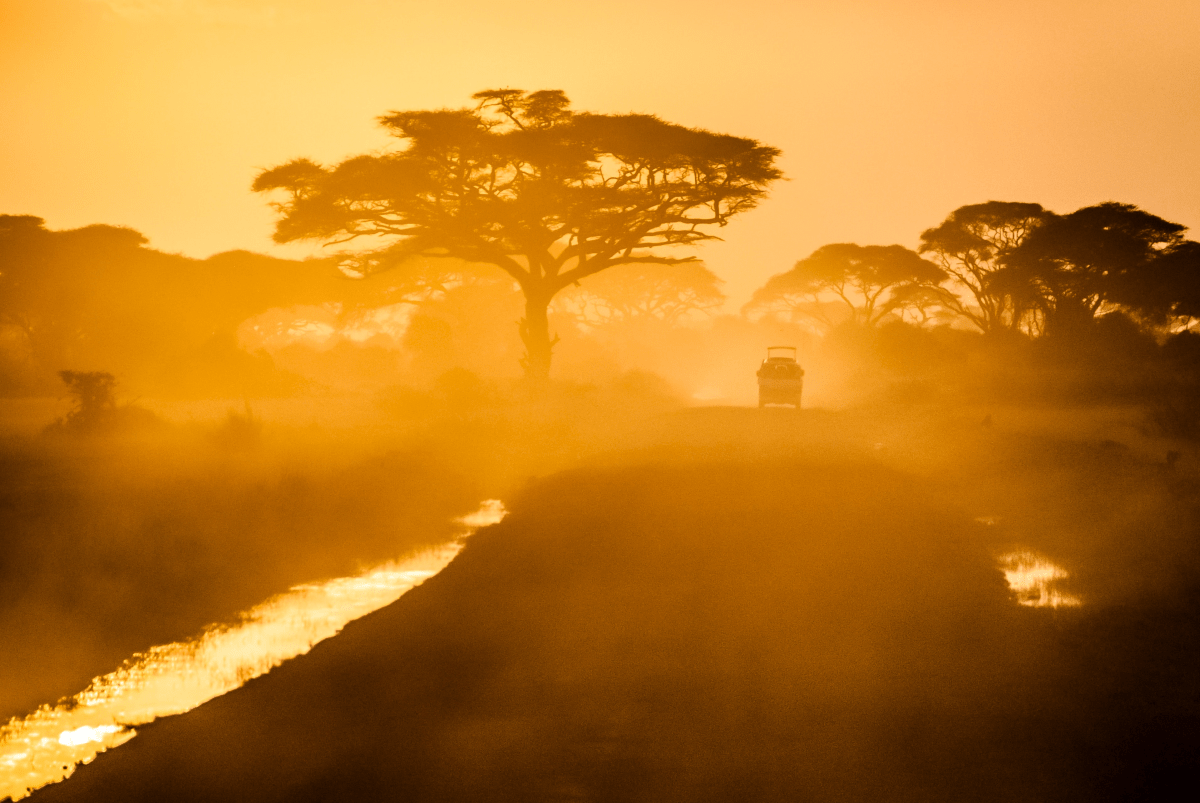 Always put the welfare of the animal first
Ensuring the animals are happy and healthy is a must after all it is their habitat. Always good to communicate with your guide if you're unsure.
Start small.
Before your trip practising your photography skills at home on every day animals can be a great way to get to grips with wildlife photographer and understanding how to use your new camera.
Study your equipment.
Knowing and appreciating your equipment and how it works is very important. This will enable you to set up your equipment quickly without disturbing any wildlife and means fewer missed photo opportunities.
Happy Snapping!