This Epicurean Experience has been personally planned in detail by world-renowned executive chef Malika van Reenen, in partnership with Great Plains Conservation. This is a patchwork of the must-sees of Cape Town and her personal favourite culinary experiences. Malika will take you on an unforgettable journey of sampling mouth-watering local cuisine, vibrant food markets, spice blending, wine tasting and enjoying the art of cooking together! Spend four nights immersed in Cape culture, delight in the beautiful landscape and enrich your palette with Cape Town's world-renowned cuisine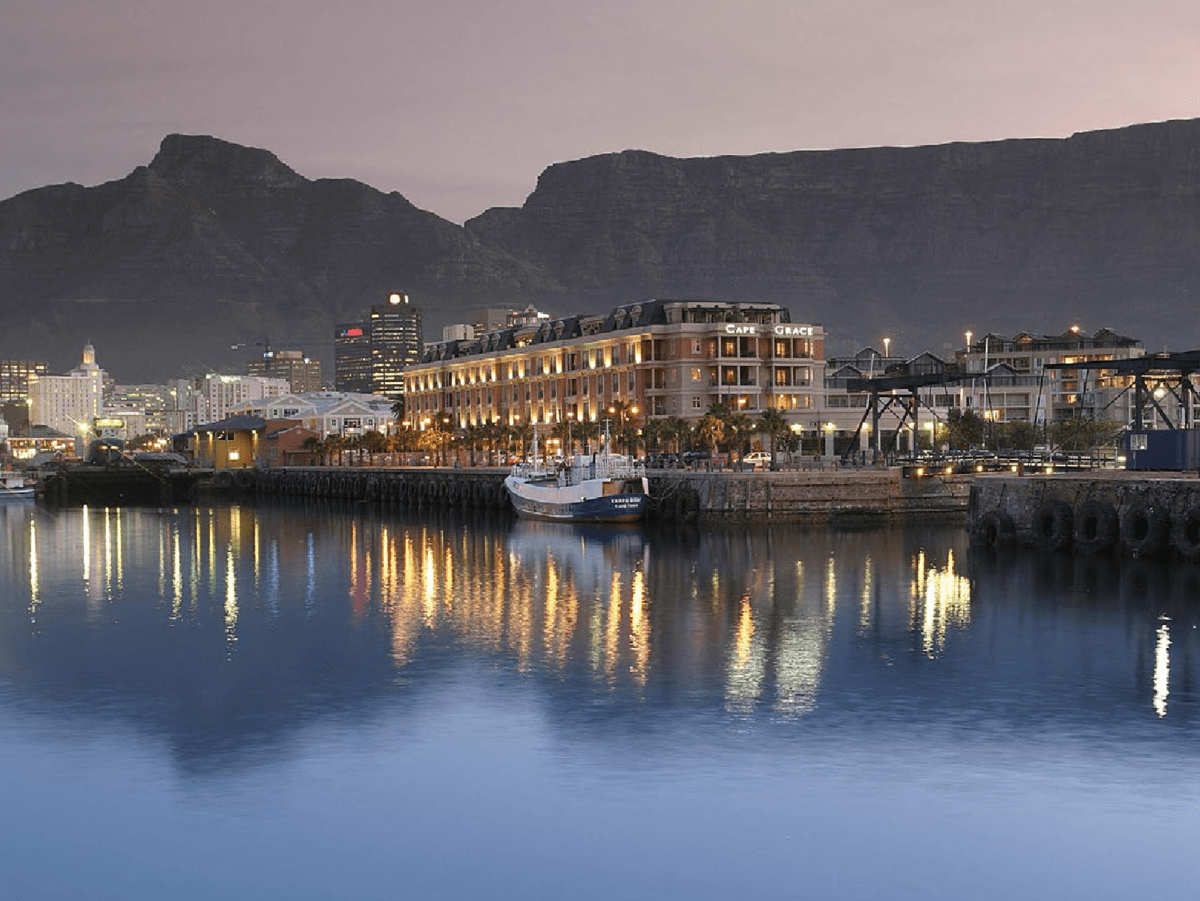 CAPE GRACE | 3 APRIL 2022 Arrival at Cape Town and transfer to the Grace Hotel staying in a Table Mountain Luxury rooms
Situated on a private quay between Cape Town's bustling V&A Waterfront and the tranquil yacht marina, there is no better position from where to soak in the natural beauty of our Mother City and the very essence of Cape Town living at its best. The elegant and warm atmosphere of the Cape Grace is evident in every fine detail, begins at the welcoming reception lounge and extends to their spacious harbour and mountain facing rooms.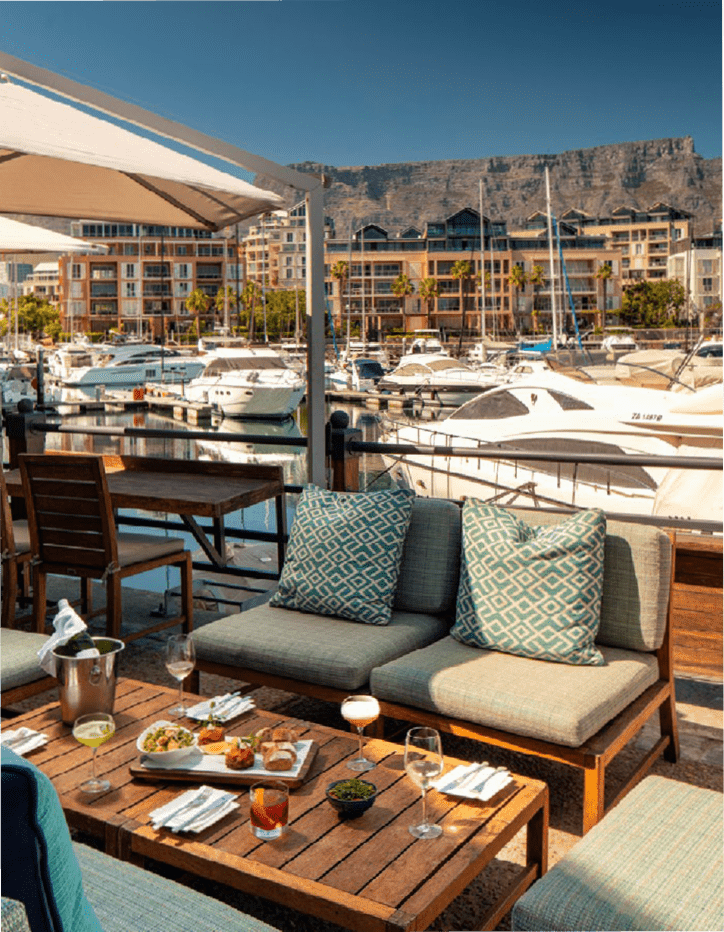 WHISKEY AND WINE AND WALKING THE WATERFRONT
Enjoy a guided walking tour of the Waterfront and Silo District with your private guide and Malika. This would include a visit to the exciting new Makers Landing and a look around the South African Food Museum. Browse around all the food stalls, which boasts a great introduction to local and South African food. Enjoy lunch or early dinner like a true local and meet some of the interesting vendors that share a passion for food expressed in their own personal way. Spend some time at leisure visiting the Waterfront for some shopping, visit the Zeitz MOCAA art gallery, and end off with a whiskey or wine tasting in the Bascule. This well-known bar at the Cape Grace is located alongside the quays where the multimillion-rand yachts are moored.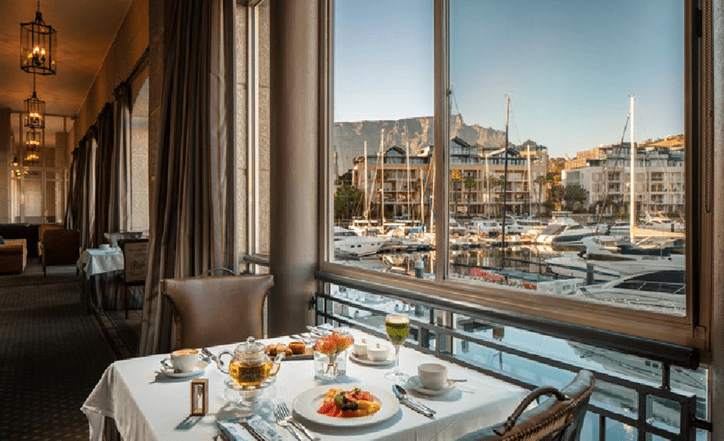 CAPE GRACE | 4 APRIL 2022
FULL DAY CAPE PENINSULA TOUR AND OLD-FASHIONED PICNIC IN THE GARDENS
Enjoy an early breakfast at the hotel restaurant before departing relatively early to Cape Point via Chapmans Peak. Travel around the Cape Peninsula, named by early explorers as the 'Fairest Cape'. On this tour, you will encounter beautiful beaches, remarkable scenery, the mythical meeting place of the two oceans and local wildlife of the world-famous Botanical gardens. Enjoy a picnic in the gardens before heading back to the Cape Grace in the late afternoon. Early evening transfer from Cape Grace to Tintswalo Atlantic to enjoy dinner at Chefs Warehouse Tintswalo. Liam Tomlin and chef Braam Beyers invite you to enjoy splendid views and stunning fare at the ocean's edge.
Chefs Warehouse set menu format of contemporary tapas sharing in 4 courses draws inspiration from the endless Atlantic Ocean views. Ingredients are sourced from a selection of small, sustainable local suppliers with a focus on marine produce, a homage to the ocean that gently enfolds this exceptional restaurant at the foot of Chapman's Peak Drive.
CAPE GRACE | 5 APRIL 2022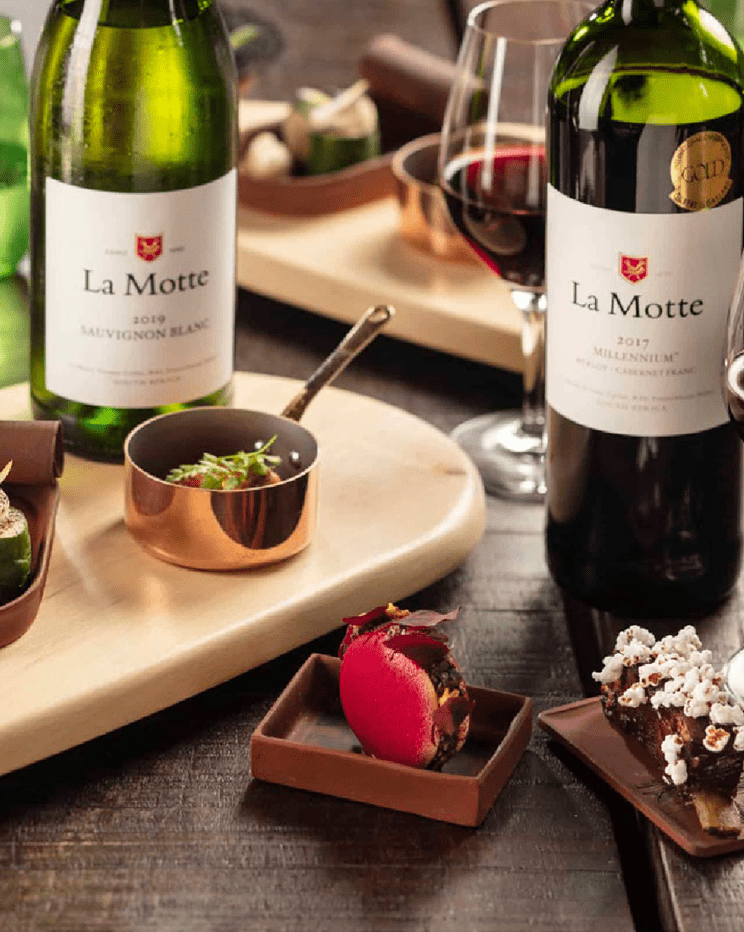 FULL DAY WINELANDS TOUR AND ENCHANTING MEAL AT PIERNEEF À LA MOTTE
Breakfast will be enjoyed at the hotel with departure at around 10h00 from the Cape Grace Hotel. Today will be an exploration of the winelands, starting in Stellenbosch and ending in Franschhoek travelling via the Helshoogte Pass. The day will include wine tasting at two of Malika's chosen wineries, followed by a lavish three-course lunch at Pierneef à La Motte Restaurant, the culinary highlight of the day. Head back to the Cape Grace for a whiskey tasting and tapas menu with selected wines at Bascule. Enjoy the sunset and views whilst Malika puts together something simple like "fish and chips" with her own personal twist to the dish!
CAPE GRACE | 6 APRIL 2022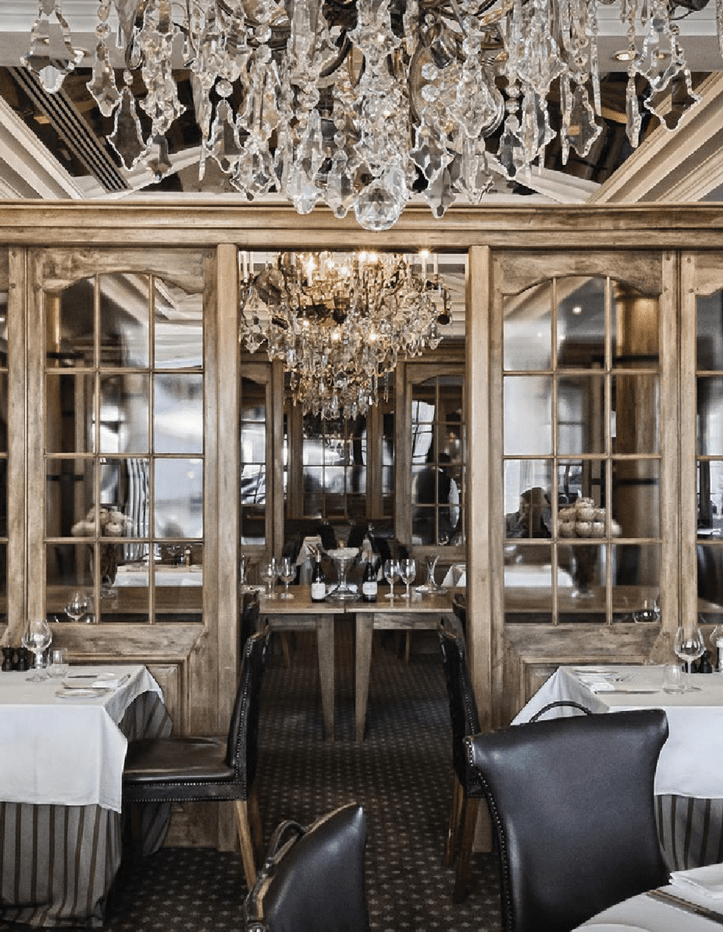 CITY SLICKING AND INTERACTIVE CULINARY SPICE ADVENTURE
Breakfast will be enjoyed at the hotel at leisure in the restaurant or room service. Depart from the Cape Grace Hotel at around 9 am and take a slow drive through the Mother City's Bo Kaap area and stop to shop at some local stores for colourful spice. These spices will be used for spice blending for the interactive cooking class planned later in the afternoon. Continue through to the cable car for an easy "climb" up Table Mountain, followed by some shopping and browsing around at the Biscuit Mill or Oranjezicht Market. Continue through to Soute for a private interactive cooking experience together with Malika. This will be enjoyed as a late lunch. This is a four-hour delightful cooking and dining experience under the expert talent & instruction of Malika with a focus on Cape Malay flavours. Return to the Cape Grace. Dinner optional.
CAPE GRACE | 7 APRIL 2022
Breakfast at the hotel in the restaurant or room service. Transfer from the Cape Grace Hotel to Cape Town International for your flight to Botswana's Okavango Delta.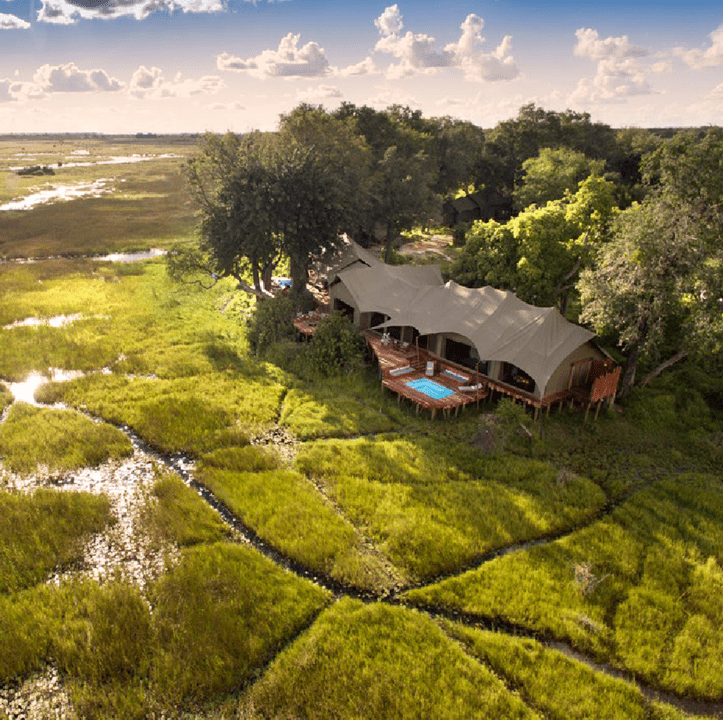 An exquisite safari adventure awaits you in Botswana under the guidance of expert guide Isaac Seredile. Expect to be taken on an immersive safari exploring pristine nature, observing abundant wildlife and enriching your soul. Duba Plains vaunts an interactive kitchen space where you will get to enjoy preparing exciting meals with our Chefs whilst sipping on a glass of wine chosen from our extensive wine cellar. Spend three nights surrounded by nature, explore the delta, lose yourself in the wonders of this pristine wilderness and last but not least, savour the sapor of our inventive cuisine.
DUBA PLAINS | 7 APRIL – 9 APRIL 2022
SAFARI AND SAPOR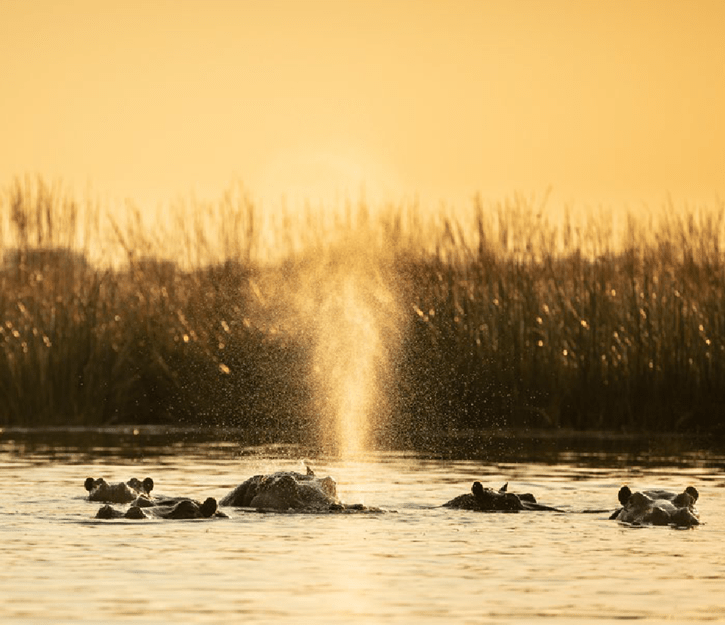 After you arrive in Maun, you will be transferred by light aircraft to Duba Plains. For the next four nights, you will be pampered and cared for by the Great Plains team, offering you the finest experience on both a safari and culinary level. Under the expert guiding of Isaac, you will get to understand what a recent guest captured perfectly, he said: "I am not a religious person, but I now understand that the Garden of Eden can now, in fact, be found at Duba Plains." Duba Plains prides itself on its extraordinary wildlife experiences and intimate exposure to the best of the best wildlife, from lions and leopards to elephants, lechwe, buffalo and everything in between. Duba Plains is also known for interesting Kalahari species like aardwolf and pangolins.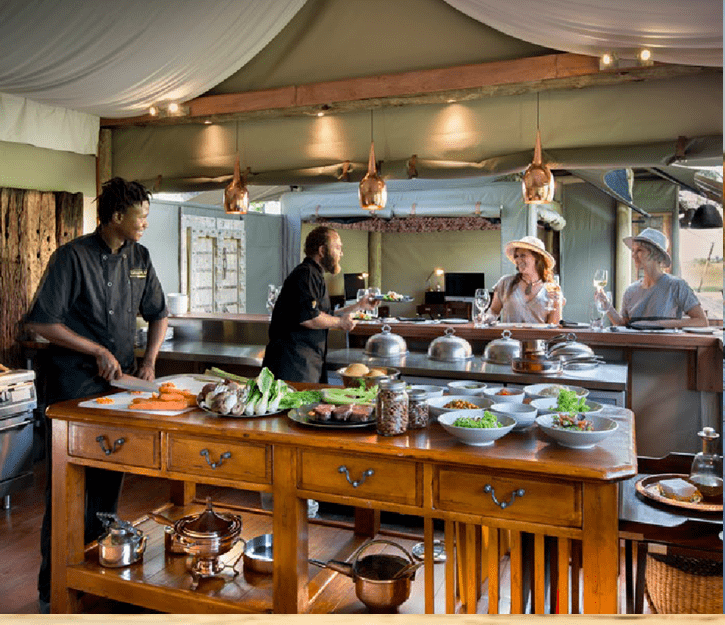 We are also delighted not only to be also offering our guests an overall high quality culinary experience, but of late we are thrilled to be offering guests locally sourced plant-based meals. Duba provides a variety of meal choices catering to all palates and a vast selection of delicious vegan cuisine using the finest local ingredients. Dereck and Beverly Joubert, CEO and co-founders of Great Plains, have been practicing a plant-based diet for over a year and are in the process of creating The Great Plains Plant-Based Recipe Cookbook for future guests to enjoy and re-create their favourite safari-inspired dishes back at home. Guests have been surprised and amazed that their delicacies are plant-based, dairy-free, or gluten-free. Botswana's Executive Chef, Tiaan van Greunen, spoils guests with his crowd pleaser pudding, ginger eggless sponge cake served with fennel gel and salty popcorn covered in avocado and wasabi sorbet. Under the guidance and suggestions of Isaac, one can generally expect game drives and walking activities to be in the early morning and late afternoons.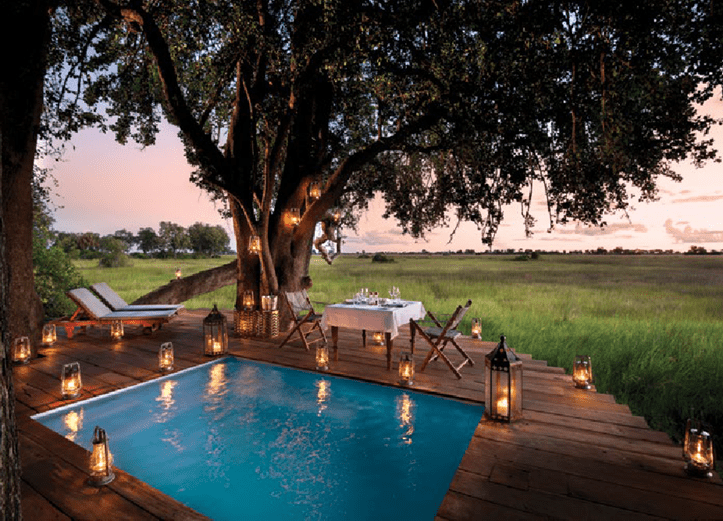 DUBA PLAINS | 10 APRIL 2022
DAY OF DEPARTURE Today you will depart by light aircraft from Duba Plains to Maun Airport before you continue your journey or arrange to fly home.
COSTS:
Cost of the Cape Town travel arrangements: From £2799 per person sharing
Cost of the Botswana safari arrangements: From £6299 per person sharing
(US$ 200.00 per person conservation levies payable locally).
Please Note: – This departure is based on a minimum of 6 guests and a maximum of 10 guests.
This trip can however be customised and based on a minimum of two guests
Single room prices are available on request.
Prices DO NOT include international flights
Rates are subject to change and availability
Your host at the Cape Grace MALIKA VAN REENEN
MALIKA, A THIRD-GENERATION CAPE MALAY COOK, OWES HER LOVE FOR THE KITCHEN TO HER GRANDMOTHER, WHO HANDED DOWN TRADITIONAL CULINARY TIPS AND TRICKS TO HER THROUGHOUT HER CHILDHOOD.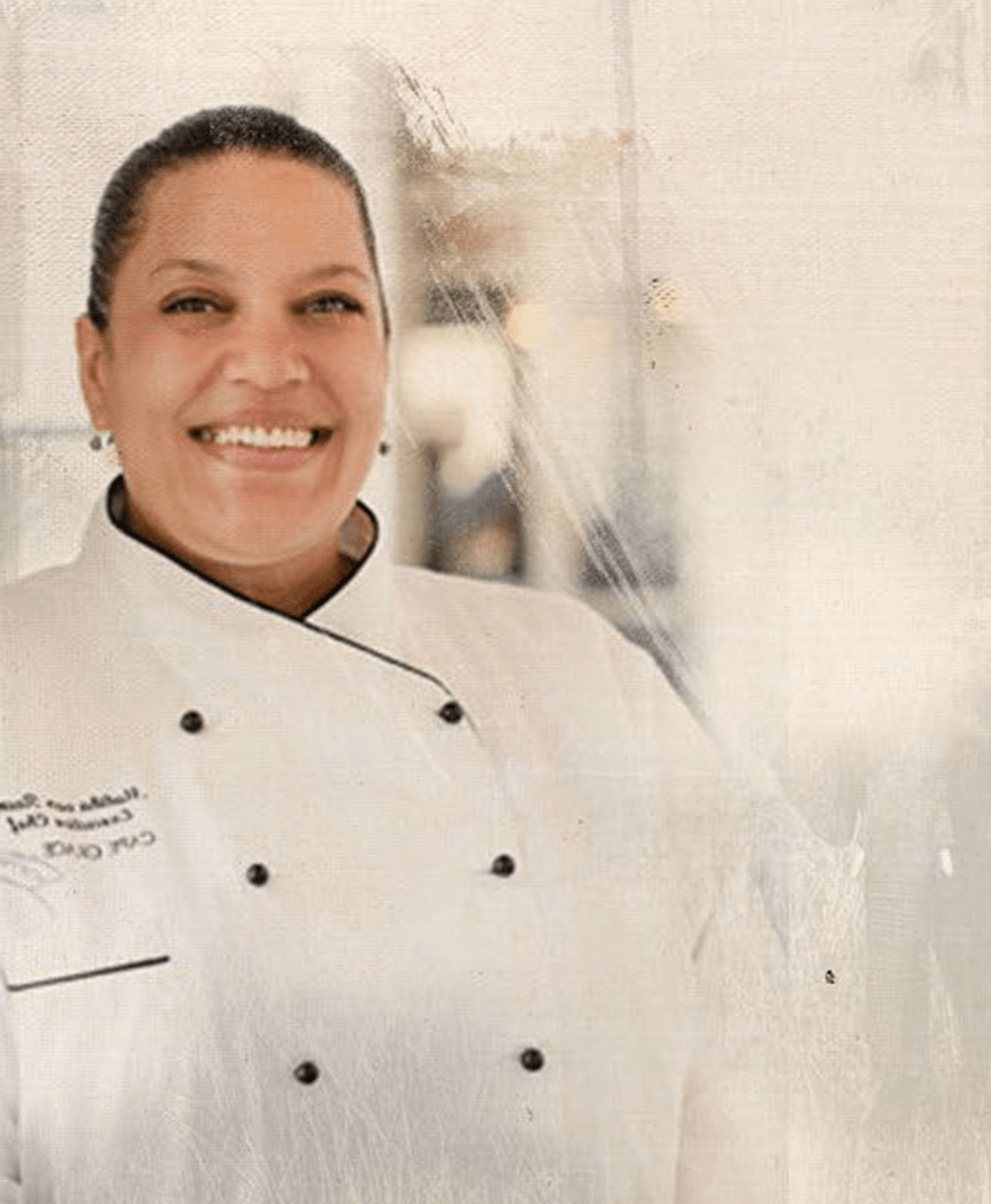 Today, Malika's dishes are world-renowned and present a unique combination of flavours that incorporate influences from the many cultures that called upon the Cape during its history, such as French Huguenots, British settlers as well as Dutch and Asian traders. Shortly after Malika completed culinary school, she pursued her love for baking. She wanted to specialize in pastry; however, she did not enjoy the scientific measurements that came with it. This did not deter her passion for cooking, though, and she soon found her niche in the hot kitchen.
Malika has cooked in restaurants locally and abroad and in 2008 joined the Cape Grace as sous chef and six months later was made Executive Chef. She oversees the hotel's food and beverage outlets, which consist of Signal restaurant, Bascule Whisky and Wine Bar, as well as an afternoon tea in the library, overlooking the marina. All the tour days during the four-night stay at the Cape Grace include a private guide and the expert culinary guidance of Malika. Malika will offer her insight and will give context to the chosen experiences sharing the special reasons she personally selected the wine estates and interesting stops on this culinary journey.
Your host at Duba Plains ISAAC SEREDILE
ISAAC WAS BORN AND RAISED IN THE OKAVANGO DELTA IN A SMALL VILLAGE CALLED JEDIBE, LOCATED DEEP IN THE HEARTLAND OF BOTSWANA'S OKAVANGO DELTA.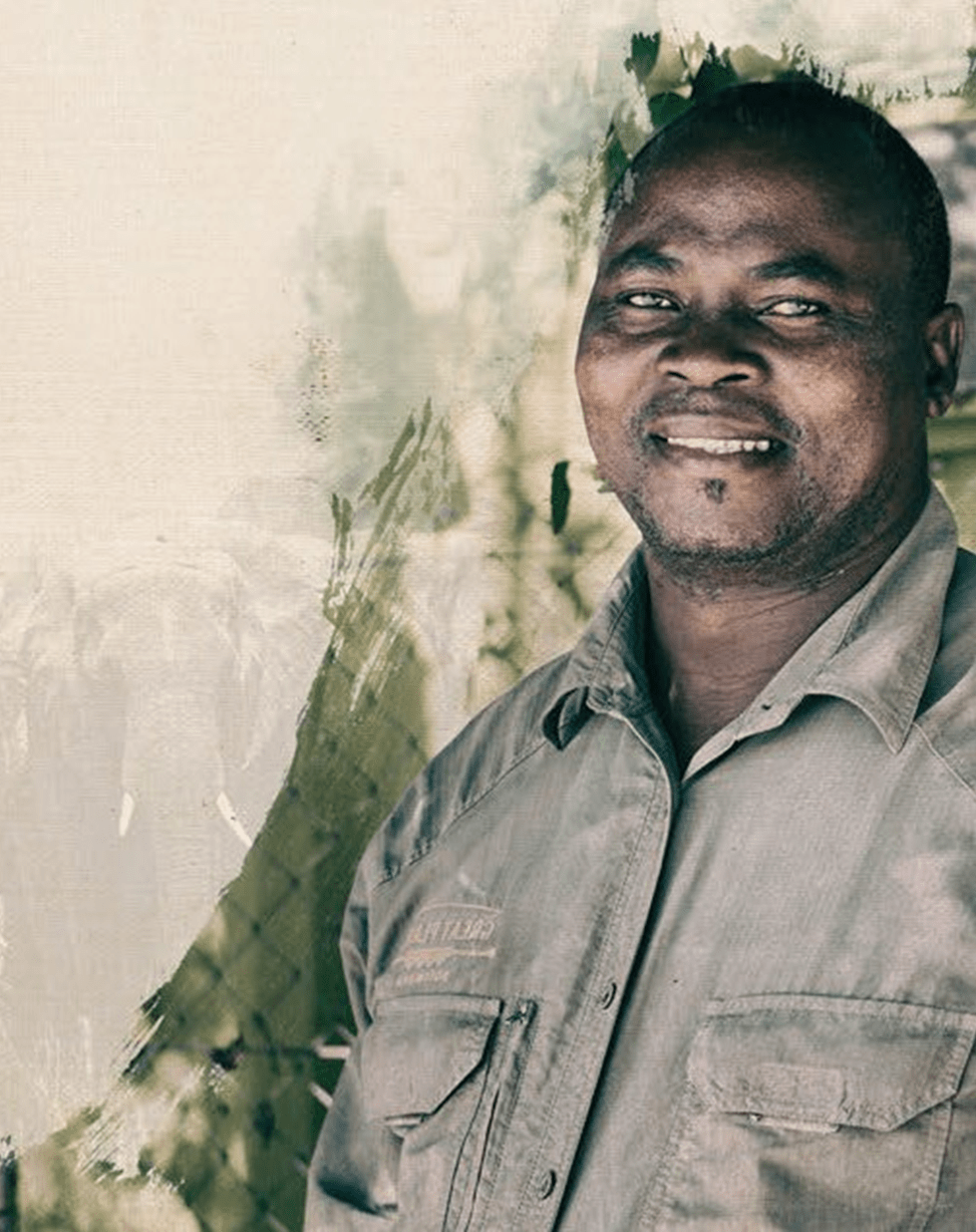 Isaac comes from a tribe called Bayei, one of the original tribes originating from the Okavango Delta, with relatives in Namibia, Zambia, and even the Congo! The Bayei tribe are traditionally farmers and live off the land. Isaac recalls when his family purely lived on livestock farming, crop farming and the foraging of wild fruits and hunting for survival. Isaac is now a professional Great Plains Safari Guide who has been guiding for about 20 years. He finds guiding one of the most exciting jobs, challenging at times with so much to offer. He loves tracking animals on foot and from a vehicle, using footprints left in the sand, signs on the ground, grasses, and trees, and even using animal sounds to track down a wildlife sighting. Isaac is also a keen photographer and can anticipate and will help and give advice, to ensure guests take the best pictures.
Isaac will be the private guide for the entire three-night stay at Duba Plains, sharing his knowledge and passion for wildlife and nature. With his kind nature and love for the bush, he will do his utmost to ensure that guests get to experience the best that the Okavango Delta has to offer, whether it be in camp around the fireside or out on foot in one of the wildest places in Africa.