This is an exclusive safari to four intimate properties in some of Kenya's best locations, with personal game drive vehicles and private transfers for maximum seclusion, so you can relax and get away from the madding crowds.…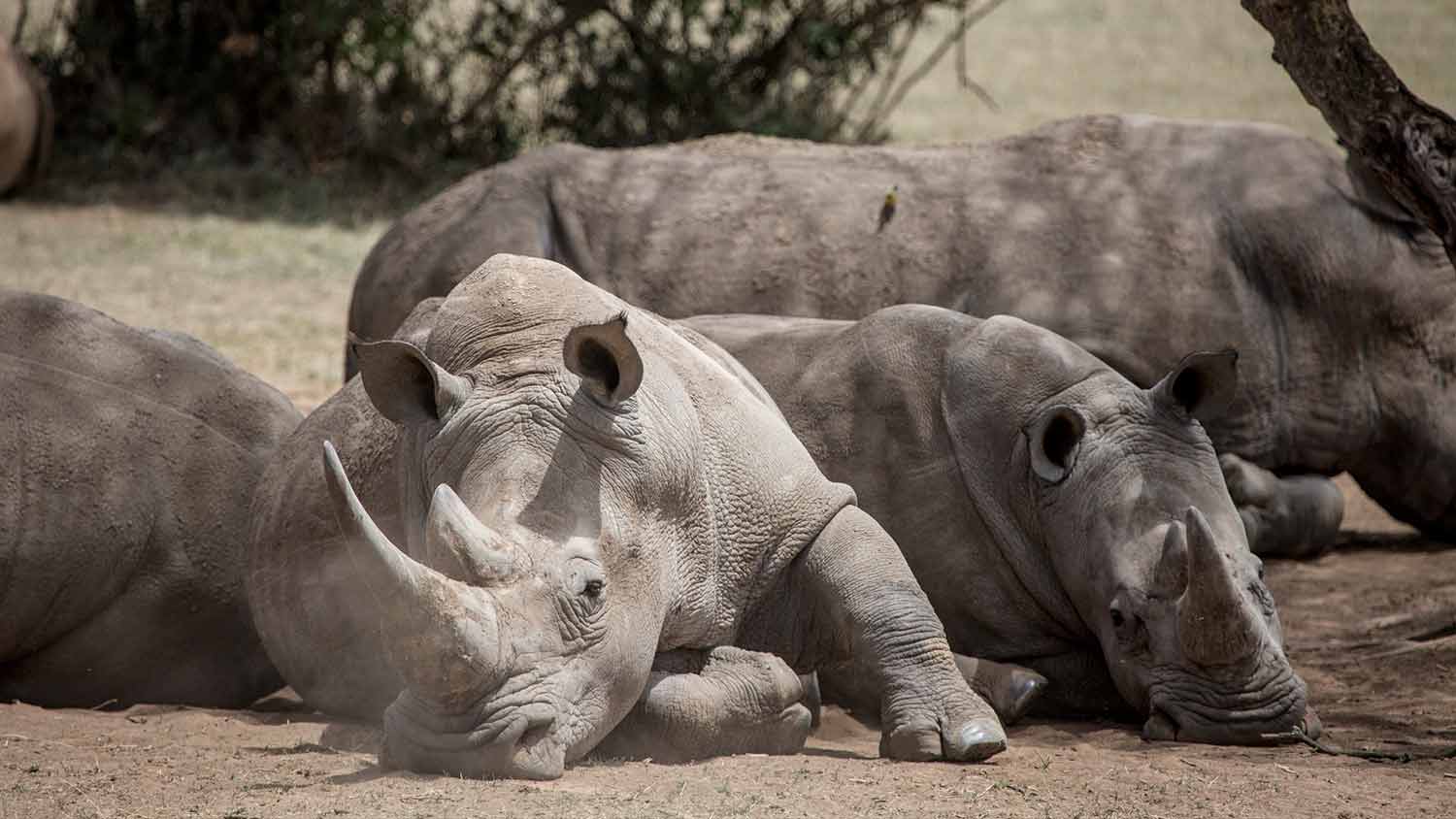 Discover some of Kenya's most spectacular destinations on this wilderness safari adventure, designed especially for those seeking a 'get away from it all' holiday. Privately chartered flights and private transfers make for minimal contact with others and maximum peace of mind. Enjoy staying in intimate properties with just a handful of rooms at each location. Private, outdoor dining experiences are a highlight on this journey, from cook-out bush breakfasts in the wilderness to wild picnic lunches and star-lit dinners on your private veranda, deck or balcony. In-room spa treatments from our expert therapists are available at all the properties on this safari for total relaxation in the sanctuary of your own room. Private plunge pools at two locations offer the ultimate secluded retreat with stunning wilderness views.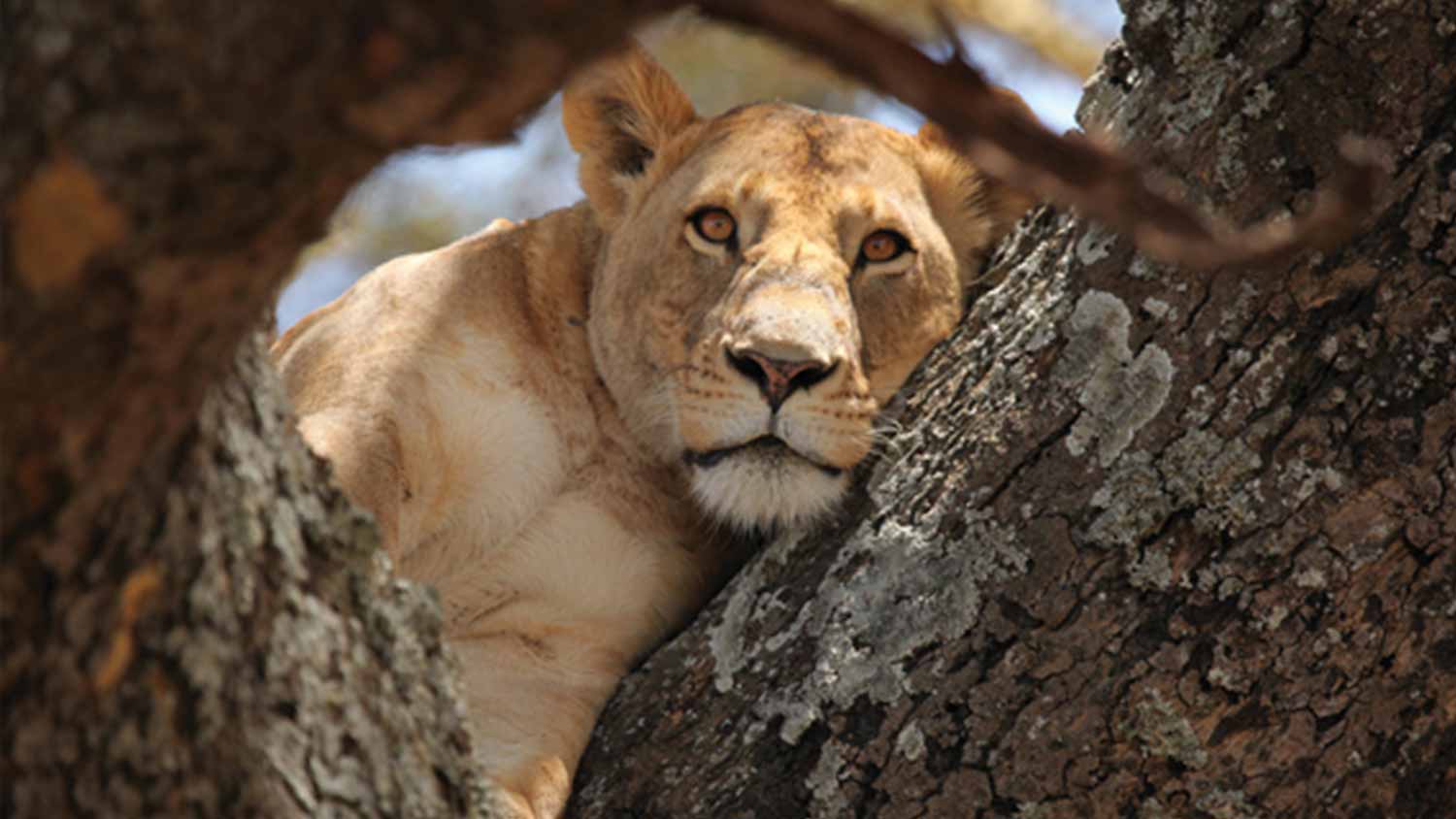 Benefit from exclusive vehicle use at each location, allowing for wilderness picnics, game drives and sundowner stops at your leisure. Embracing the great outdoors, seeing an incredible diversity of wildlife and feeling the exhilaration of being immersed in Kenya's vast wilderness is what this adventure is all about. Get ready to escape the crowds, completely switch off and reconnect to nature.
THE FULL ITINERARY
DAY 1, 2 and 3 Stay at Solio Lodge
We will transfer you from at Jomo Kenyatta International Airport to Wilson Airport (20 – 40 minutes away, traffic dependent) to catch your privately chartered flight to Solio Airstrip. Flight time is one hour and provides a fascinating opportunity to witness the changing landscape as you fly north out of Nairobi.
Arrive at the peaceful oasis of Solio Lodge and soak up the sounds of nature from your private cottage garden. With a safari vehicle at your disposal, enjoy game driving through Solio's rhino breeding sanctuary at your leisure. Wildlife is prolific and you're likely to have it all to yourself, as Solio is the only lodge on the conservancy. You'll be amazed at the unbelievable numbers of rhino you can encounter. Both black and white species dot the grasslands and viewing them from Solio's customised roof-top seating is incredible.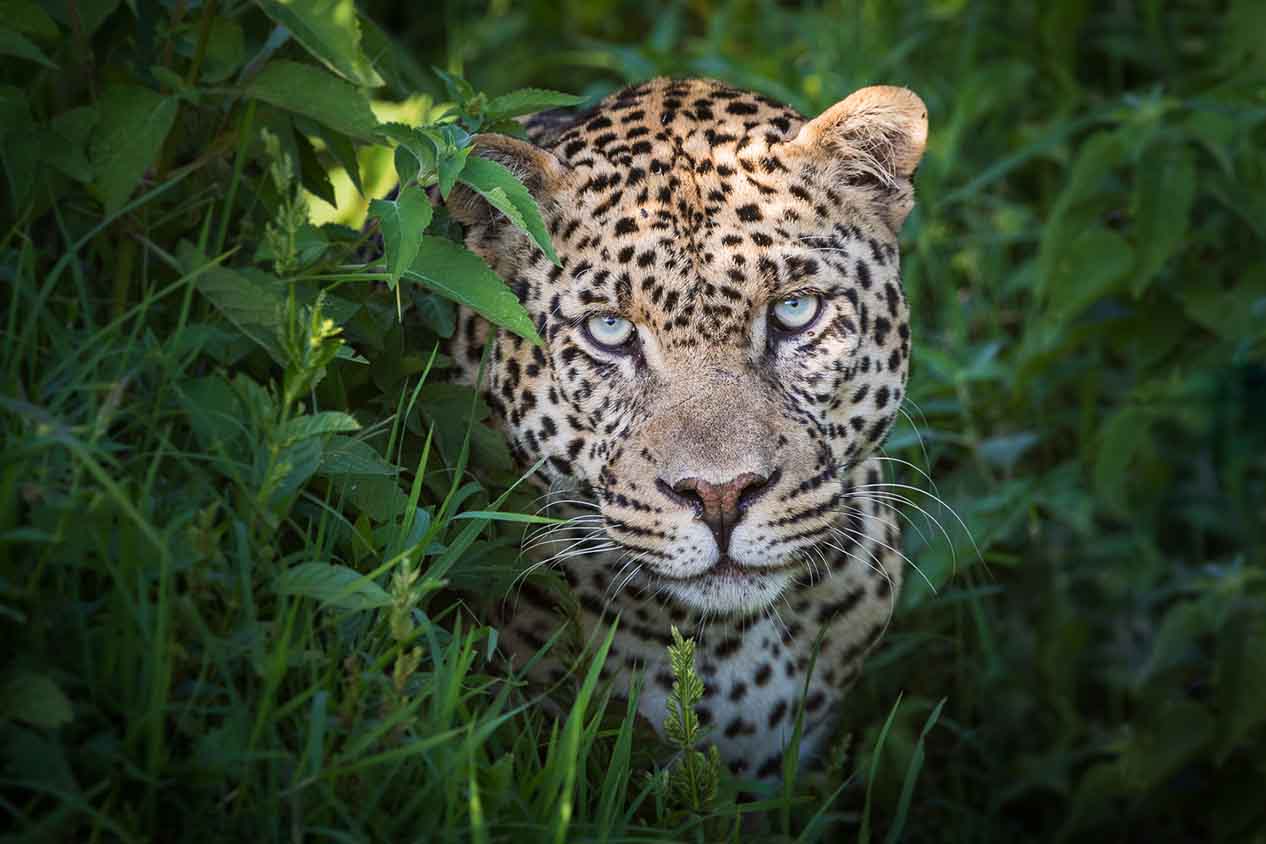 Embrace the wilderness at Solio Lodge with nature walks, cycling and horse-riding. You can also venture further afield, taking a day trip to the Aberdare Mountain Range or an adventure in our private helicopter to Kenya's remote north. When you're weary from the outdoors, indulge in soothing spa treatments with Solio's professional therapist. Delicious and wholesome cuisine prepared with fresh produce grown in the kitchen garden will re-energise you throughout your stay.
OR
DAY 1, 2 and 3 Stay at Sasaab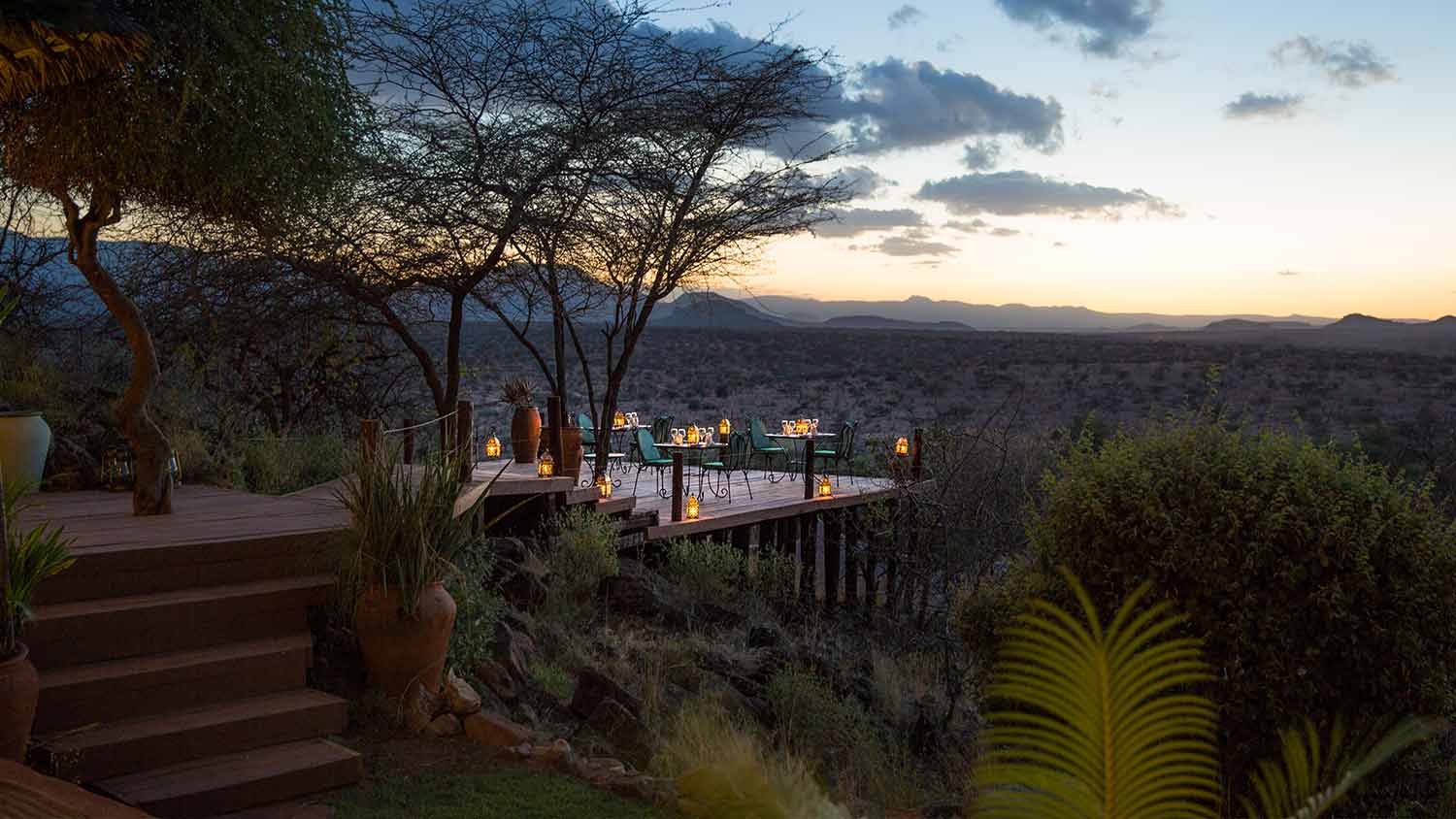 We will transfer you from at Jomo Kenyatta International Airport to Wilson Airport (20 – 40 minutes away, traffic dependent) to catch your privately chartered flight to Sasaab Airstrip. Flight time is one hour and is a fascinating opportunity to witness the changing landscape as you fly north out of the city.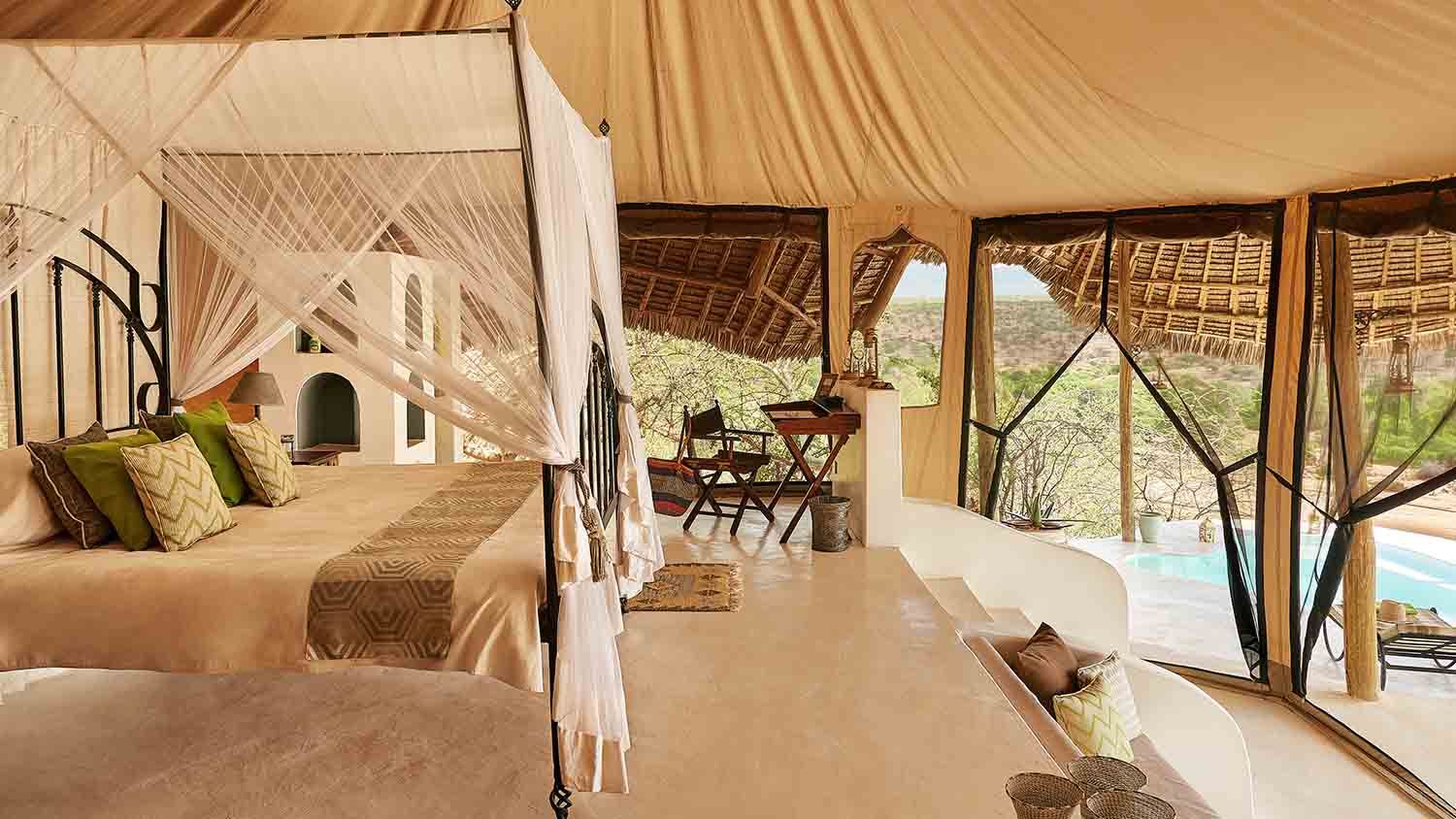 As you fly further north, you'll notice a distinct change in the landscape. The climate is hotter and drier in the Samburu region of Kenya, which is why each suite at Sasaab has a delightful private plunge pool for refreshing dips whenever you want. There are so many awesome activities to do at Sasaab, you can tailor make your ideal experience.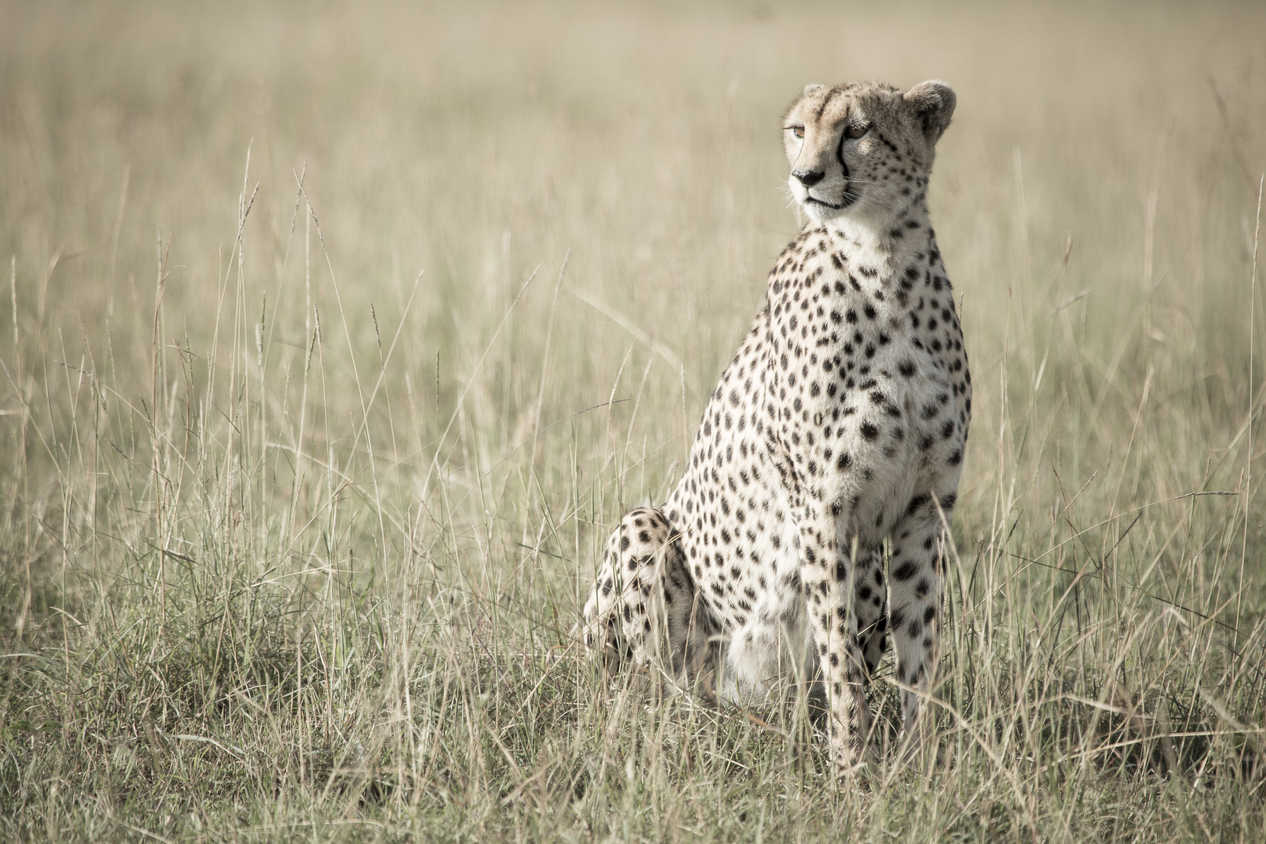 Game driving will bring you close to a huge diversity of wildlife, including the 'Samburu Special Five.' Enjoy wilderness breakfasts and sundowners with endless panoramic views. For adrenalin junkies, zoom up dry riverbeds on our quad bikes or explore totally 'off the grid' destinations in our private helicopter – remote northern Kenya will blow your mind. Nature walks, camel rides and options to visit some of our community projects are all possible.
DAY 4, 5, 6 and 7 Stay at Sala's Camp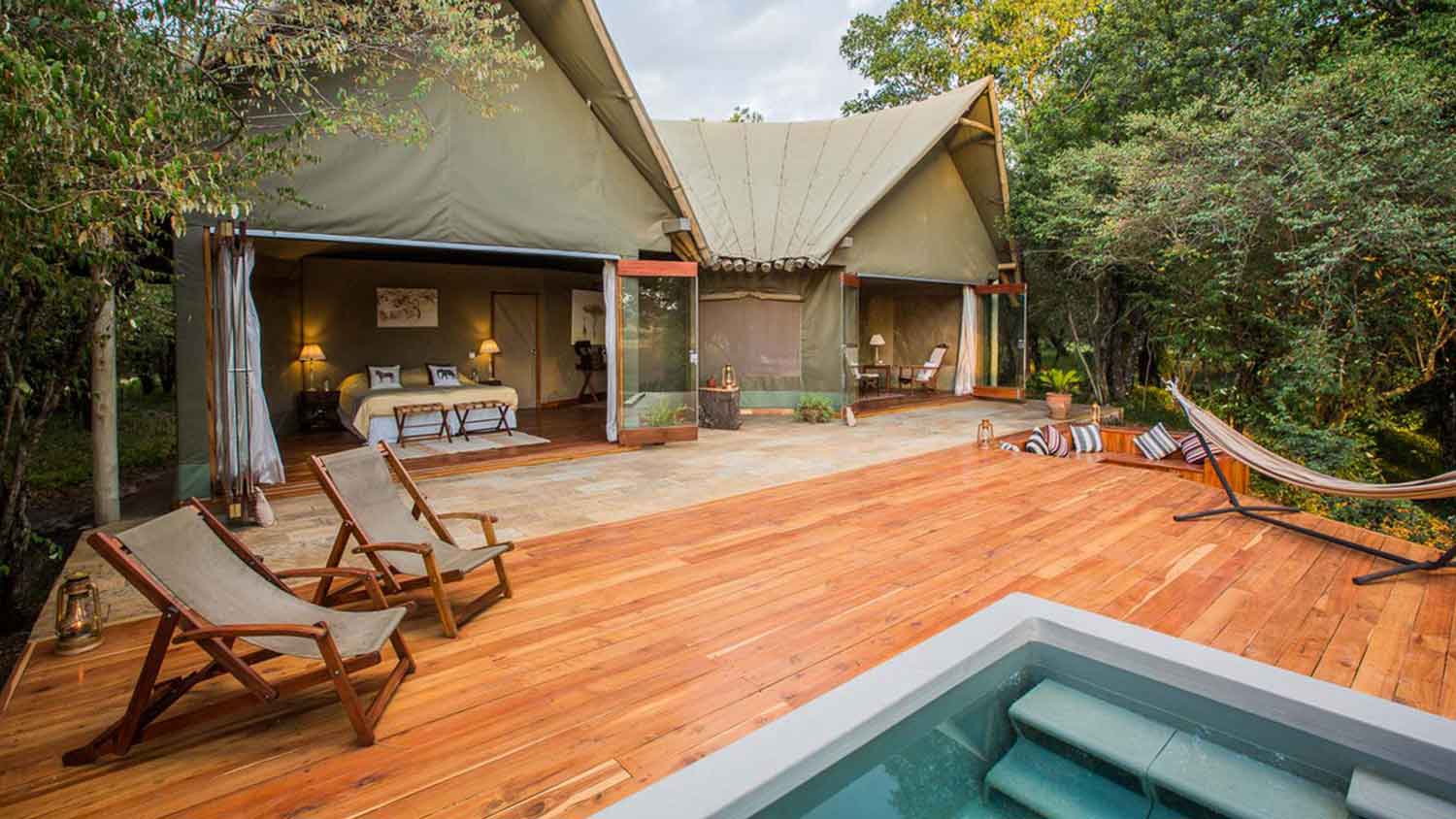 After a relaxed breakfast, leave from Sasaab or Solio Lodge on your privately chartered flight to the Masai Mara, departing at 10:00 am and arriving at 11:00 am. Take in the epic views as you fly into Keekorok Airstrip, before enjoying a game drive on the way to camp.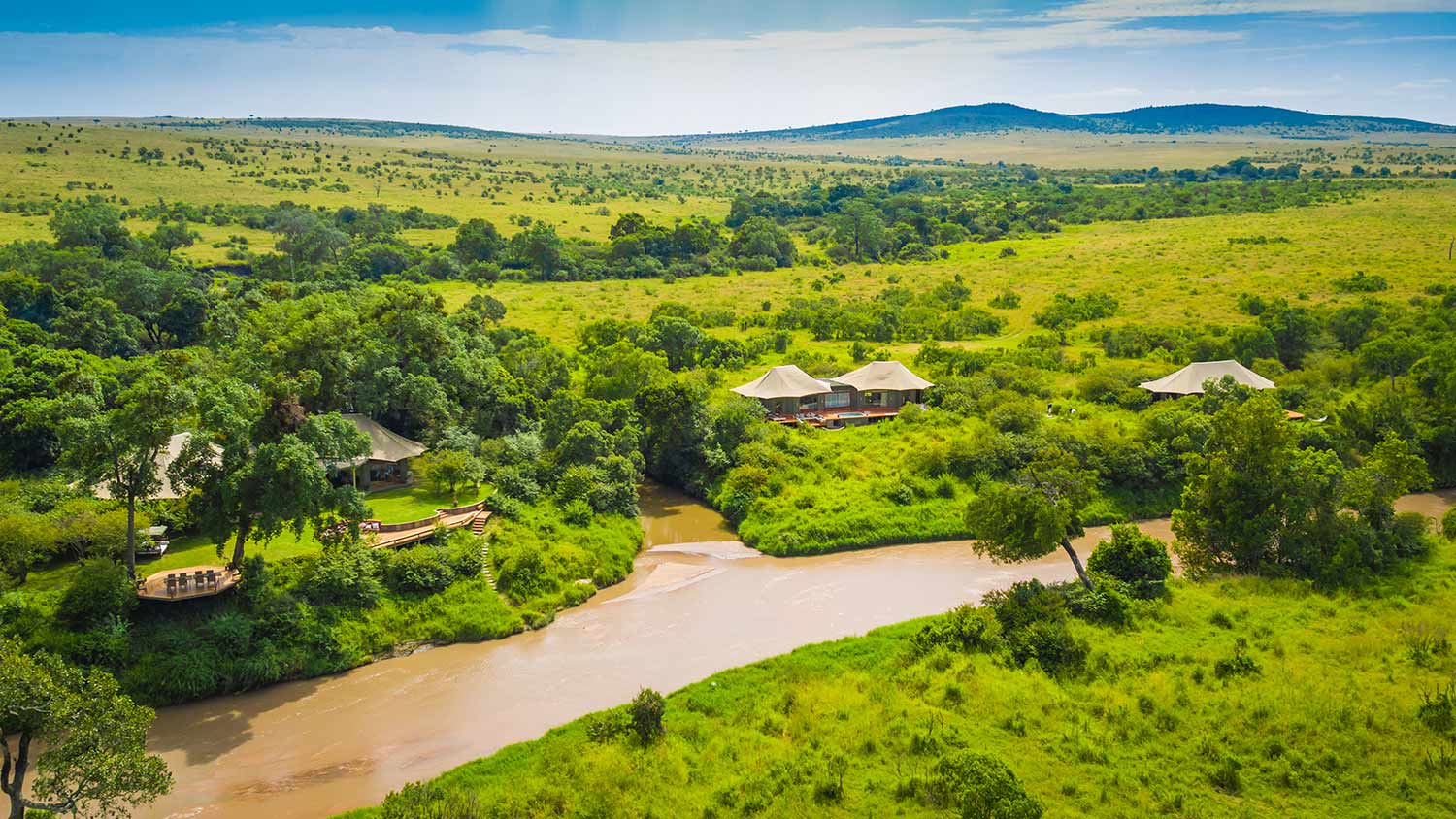 Arrive at Sala's Camp in time for a scrumptious al fresco lunch which you can enjoy whilst relaxing to nature's soundtrack. The excitement of being immersed in one of the world's most biodiverse and spectacular ecosystems is unbeatable.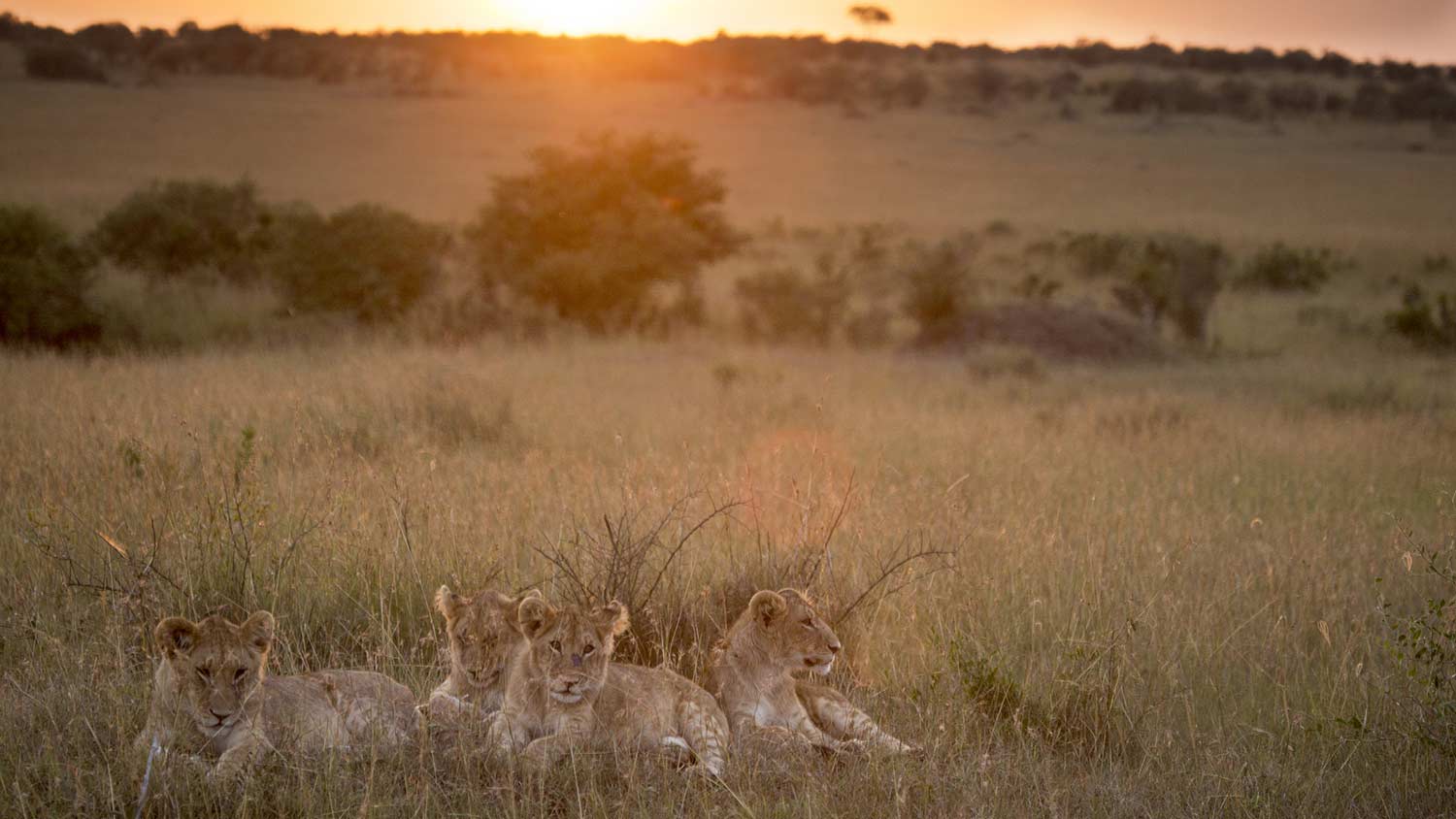 Wake at dawn and head out into the bush for optimal game viewing. Feel adrenalin course through your veins as your encounter an array of incredible wildlife, from majestic elephant to prides of lion and wallowing hippos. With your own private safari vehicle, the days are yours to make – enjoy bush breakfasts, picnic lunches and spectacular sunset drinks. Every room has its own riverside deck and private plunge pool with views across the border into Tanzania. It's a tranquil and beautiful space in which to enjoy private dining, yoga, or to simply relax and watch the comings and goings of animals across the riverbank.
DAY 8 Stay at Giraffe Manor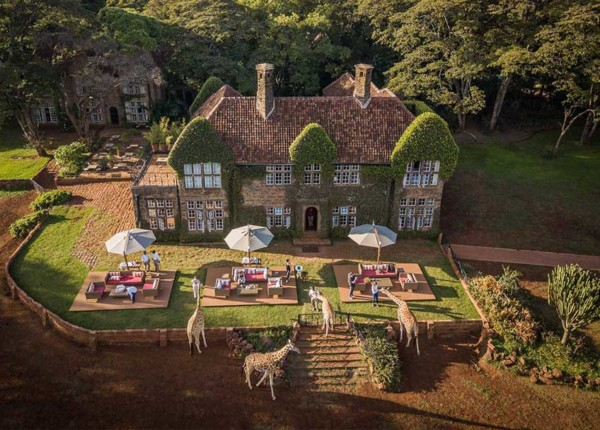 After enjoying a final early morning game drive or a leisurely breakfast in camp, leave for Keekorok Airstrip around 10:00 am. Catch your privately chartered flight back to Wilson Airport, departing at 11:00 am to arrive at 12:00 noon. We'll be waiting to meet you at Wilson Airport and drive you to Giraffe Manor for your final night.
Unwind after your journey in the tranquil surrounds of Giraffe Manor where you'll get the chance to interact with our herd of Rothschild's giraffes roam the sanctuary surrounding the manor house. You will arrive in time to re-energise with a delicious lunch outside on the garden terrace. We will also have organised your COVID-19 test to be carried out shortly after arrival at the Manor, the results of which will be with you within 24 hours. This is required for all flights departing Kenya (for more information on travel requirements, please visit our Covid-19 Travel page).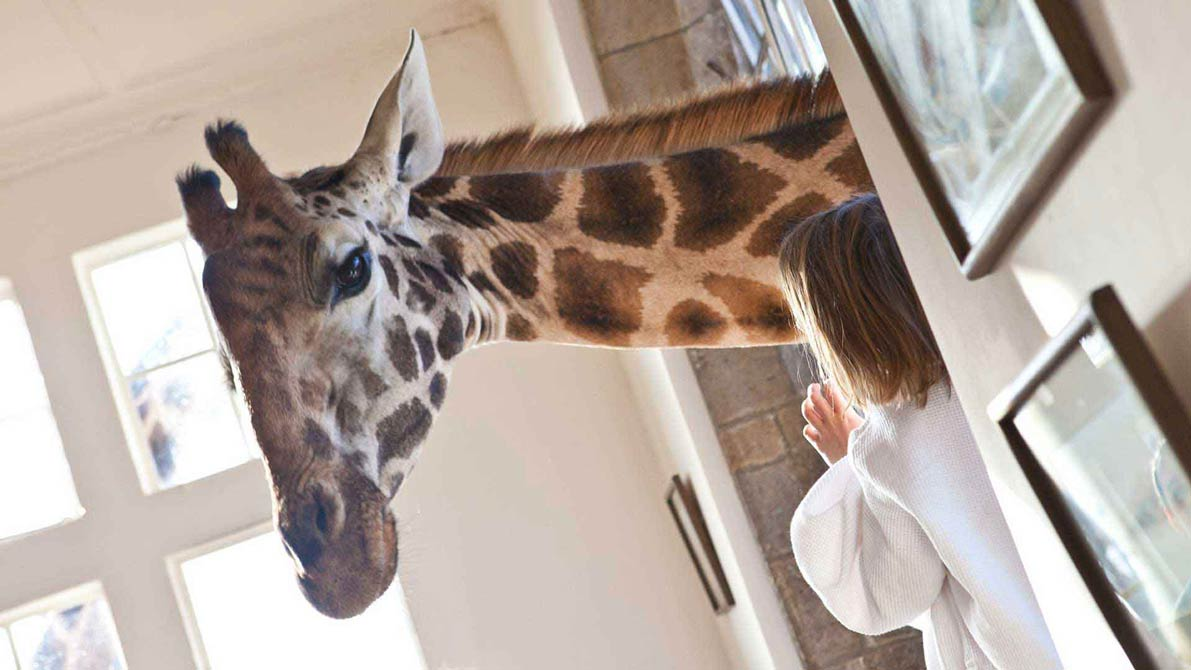 Enjoy a relaxing afternoon with activities of your choice perhaps a soothing post-safari massage in our Garden Spa. If you'd like to explore some of the local souvenir shops or attractions, we will arrange for one of our drivers to take you.
Be sure to be back in time for our traditional afternoon tea at 5:00 pm – a fabulous experience where you can hand feed the giraffes. Enjoy your final African sundowner on the front deck.
DAY 9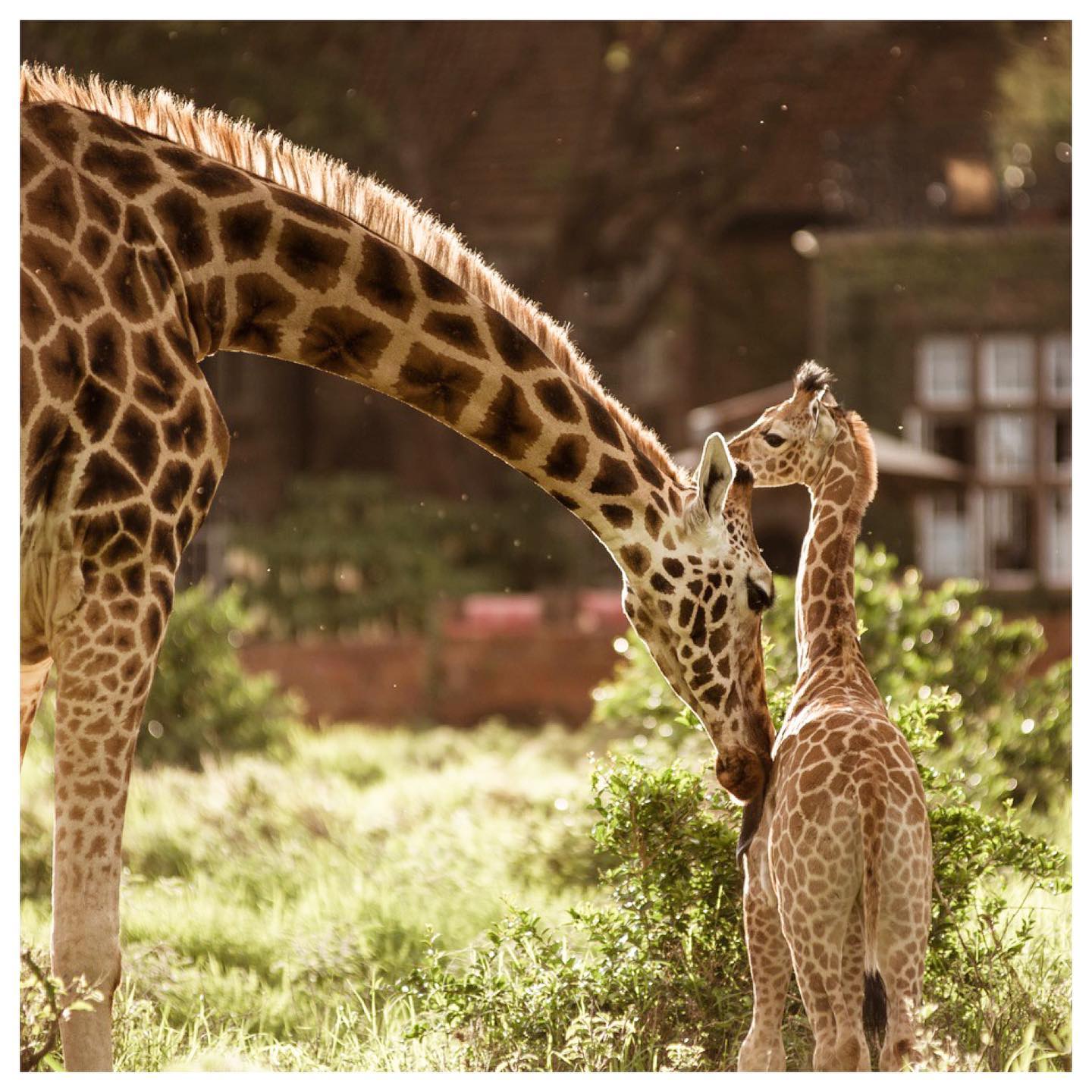 Wake up to a breakfast you're unlikely to ever forget, as you share your pancakes with the resident giraffes (well, not literally– they have their own tasty treats which you can hand feed them). Encountering these beautiful and soulful creatures at such close range is a very special experience. If you're feeling brave, you can go in for a giraffe 'kiss' by feeding them a pellet from between your lips!
Check out is by 10:00 am, so depending on the time of your return flight home, you might wish to book a day room or explore some of Nairobi's local attractions (additional cost).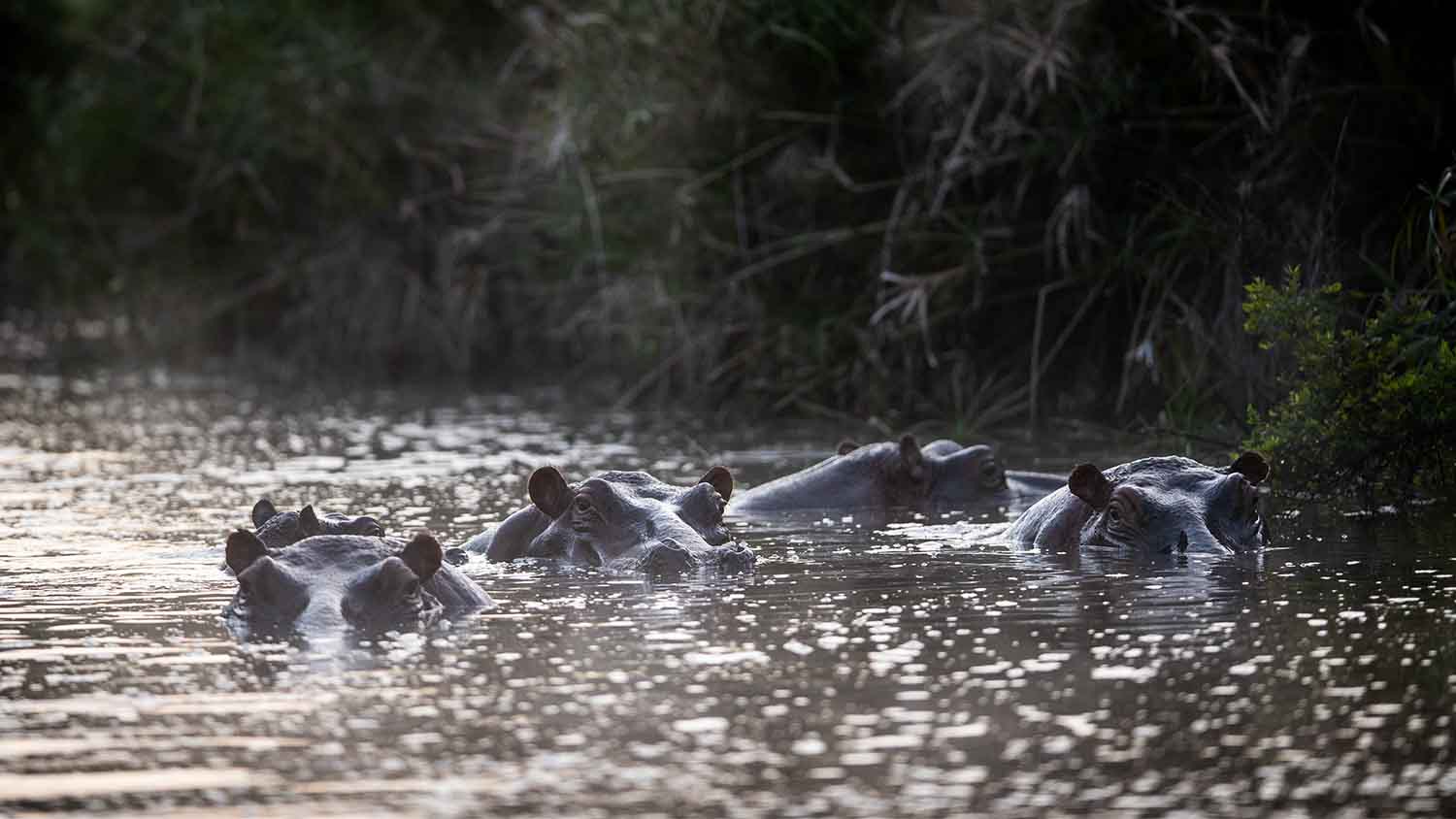 RECOMMENDED FOR
Travellers seeking minimal contact with others
Anyone looking to experience the best of Kenya
Nature enthusiasts and outdoor lovers
Families looking for a fun adventure
Honeymooners
WHAT'S INCLUDED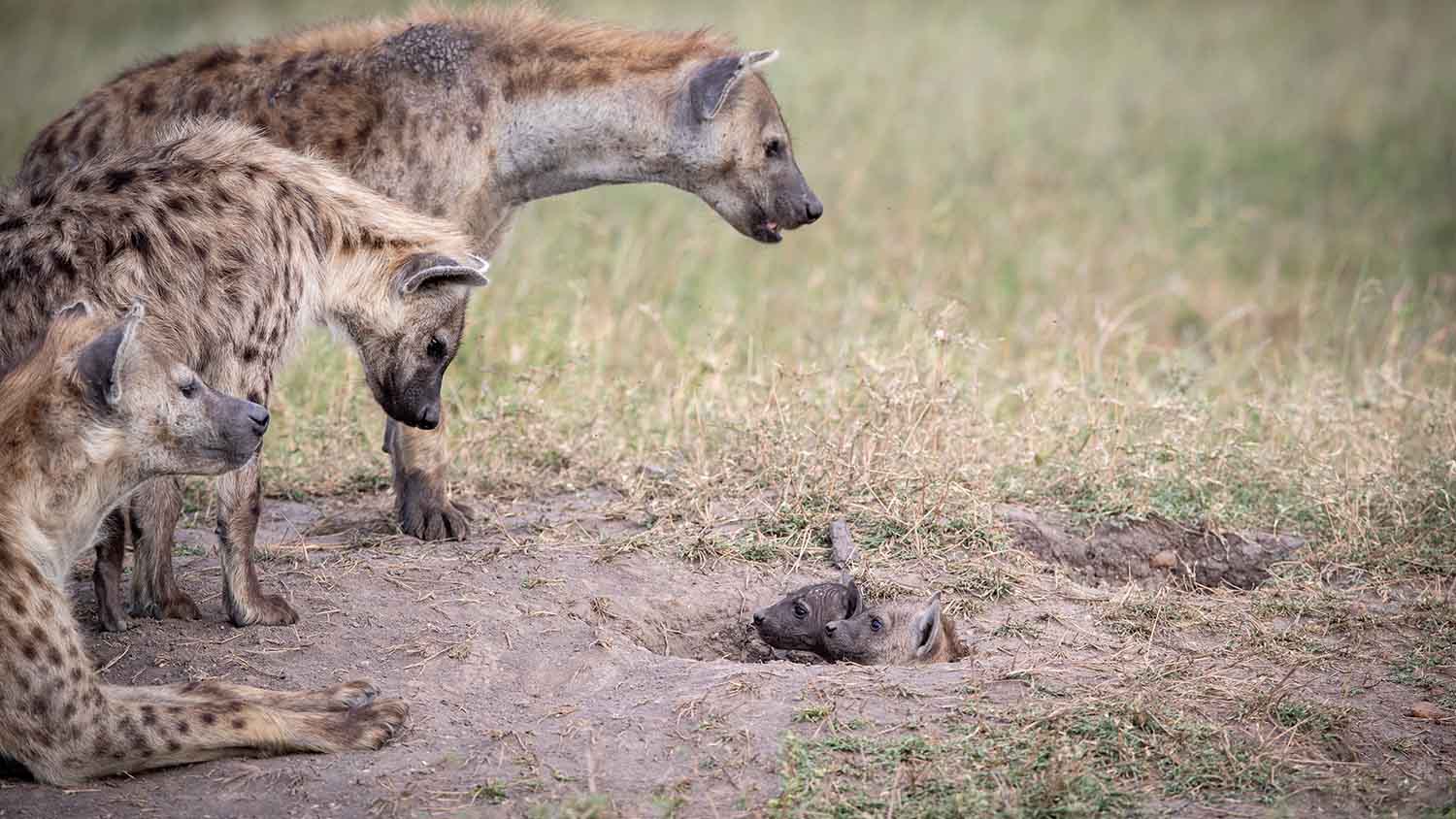 Full board accommodation (all meals, all house wines, house spirits and beers, soft drinks, laundry, selected activities etc.)
All internal private charter flights
Park and conservation fees
Activities including game drives, sundowners, bush picnics
Exclusive use of 4×4 safari vehicles during game drives
Meet and assist service at the airport
All transport between destinations and to/from activities
Flying Doctor's cover
Horse riding and mountain biking at Solio Lodge
Camel riding and walking at Sasaab
Covid-19 Test while at Giraffe Manor
PRICE From £7599 per person fully inclusive excluding international flights
WHEN TO GO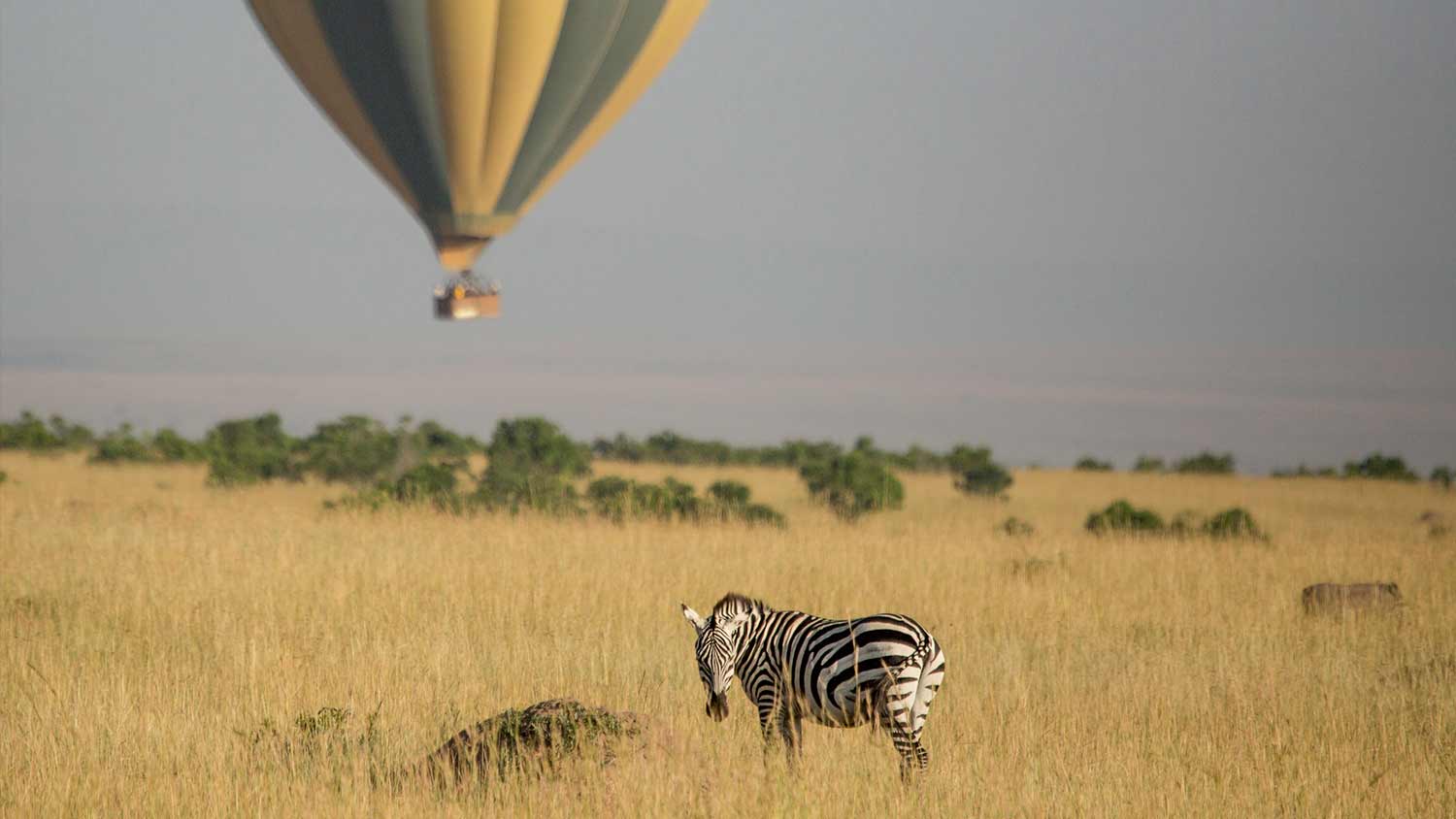 Kenya is an excellent year-round destination. However, November, April and May can be wet. December to January and late June through to October is dry, so animals tend to congregate around permanent water sources. During the wet seasons, wildlife often disperses across larger areas, although lush vegetation, less visitors and dramatic photogenic skies are bonuses. June, July and August tend to be slightly cooler months. In all locations on this itinerary, expect warm days and cooler nights. To catch the wildebeest migration in the Masai Mara, travel between June and September, although arrival of the migration varies with the rains, so there's no guarantee.
THE BENEFITS OF THIS SAFARI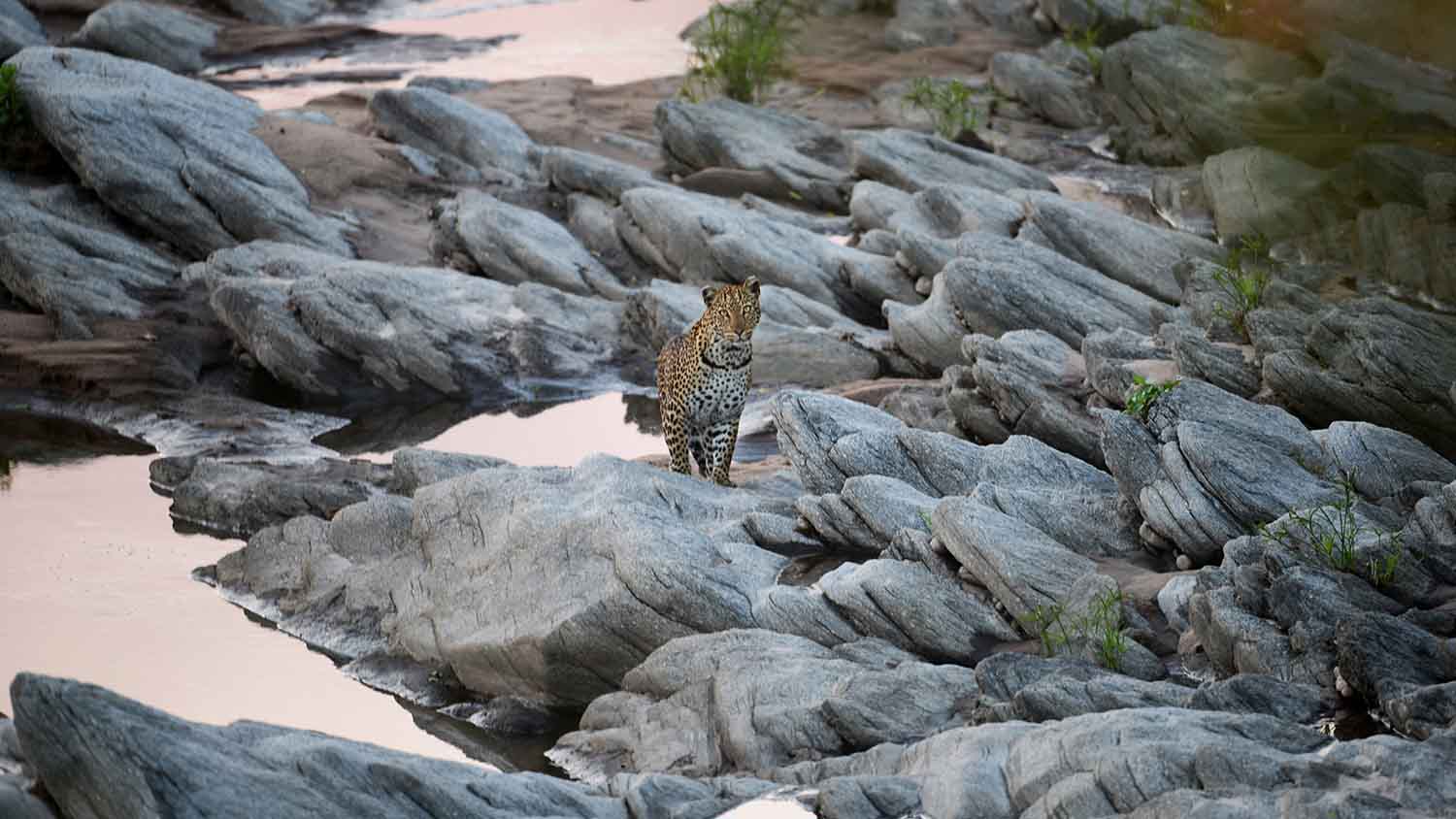 From privately chartered flights between each property to private vehicle transfers, enjoy a seamless journey with peace of mind that exclusivity will be ensured every step of the way.
Soak up the healing power of nature with vast open spaces, restore wellbeing with an immersion in nature and enjoy intimate properties with just a handful of rooms.
Explore the wild in your own private game drive vehicle and enjoy exciting outdoor activities including private bush breakfast experiences and sundowners with panoramic views.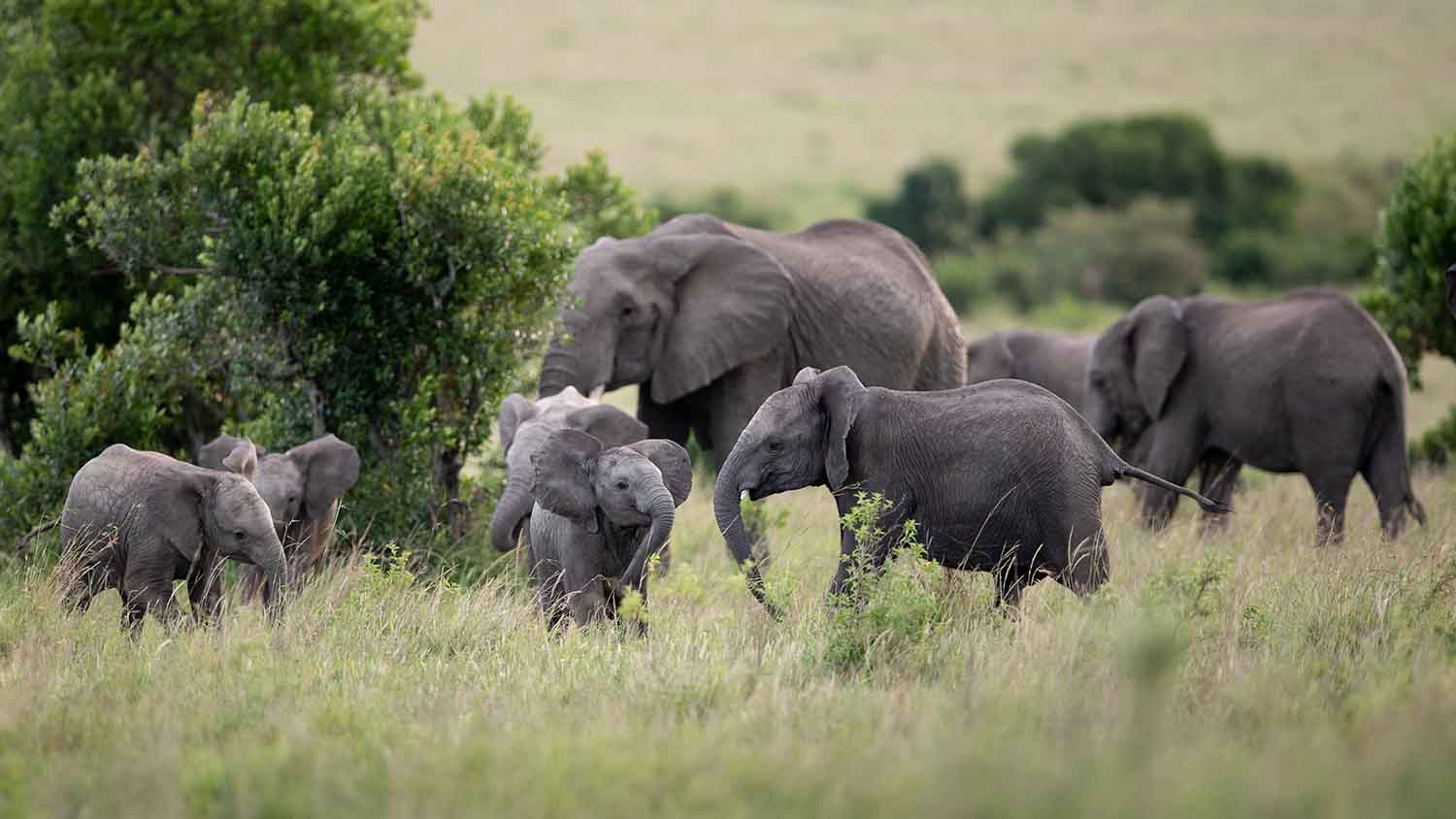 Highlights at each location are of course the wonderful and varied wildlife encounters you will experience, from the Rothschild's giraffes in Nairobi to Africa's famous 'big five' and so much more at each of our bush properties.
A private guide will ensure you get the most out of your time in Africa.
In additional to the thrilling game drives you will go on, there are all sorts of other activities to enjoy, from bike rides and horse riding at Solio Lodge to camel riding and quad bikes at Sasaab. There are also some extra special activity options which you might like to book in advance, including bespoke helicopter tours and a fly-camping experience.