Whether you are fan of the BBC hit series Strictly Come Dancing or not, there really is something for anyone to enjoy and if nothing else you can only admire the contestant's commitment.
Whether you loved one of the finest "Strictly" dances of all time like the show-stopping samba from Danny Mac, the unstoppable Charleston from Caroline Flack, the incredible quickstep from Harry Judd or the most recent silent performance from Rose Ayling-Ellis.
Or perhaps dancing isn't your thing, but you can't fail to smirk at the hilarious paso doble performance from Ann Widecombe, Russel Grant getting fired from a cannon and Ed Balls dance to the hit song Gangnam Style. These entertaining and sometimes 'hilarious' routines can be compared to that of the whimsical and amusing court-ship dance ritual, performed by the blue footed boobie.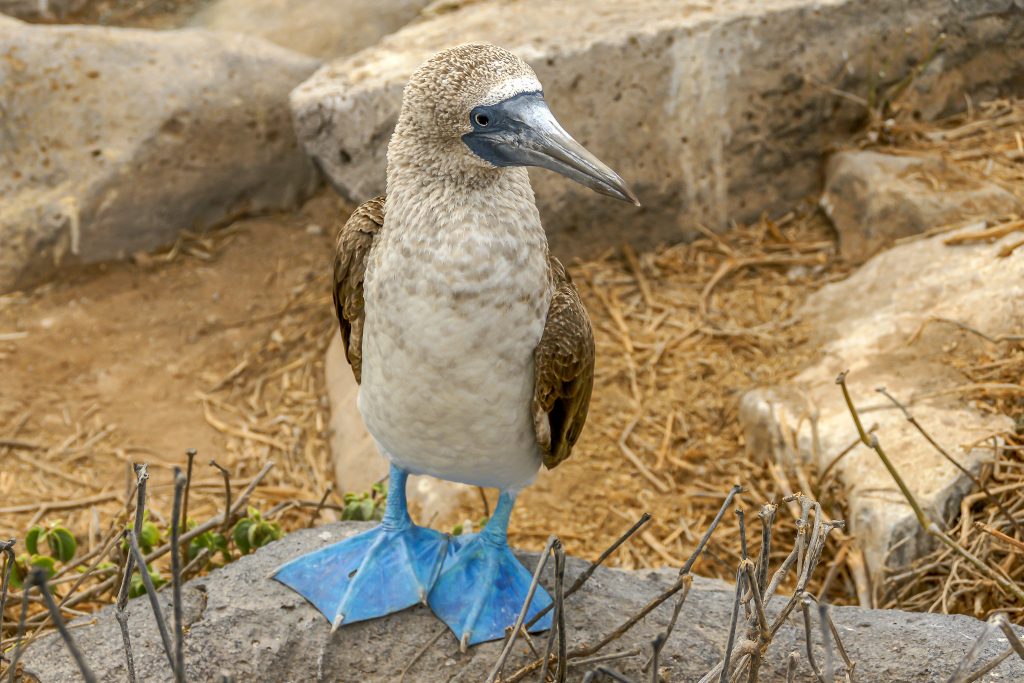 Blue-footed boobies are one of the most recognisable and famous avian species in the Americas and a favourite of bird watchers and probably the most whimsical and entertaining animal you'll see in the Galapagos Islands. When the blue-footed booby couples walk side-by-side and lift their feet in unison. It is a very exaggerated walk, quite comical and certainly worth watching, if you're lucky enough to see it! The name 'boobie or booby' comes from the Spanish word bobo, which translates to ''stupid", "foolish", or "clown" because they look so clumsy on land. Their fabulous flirting is key to sustaining these most enchanting species.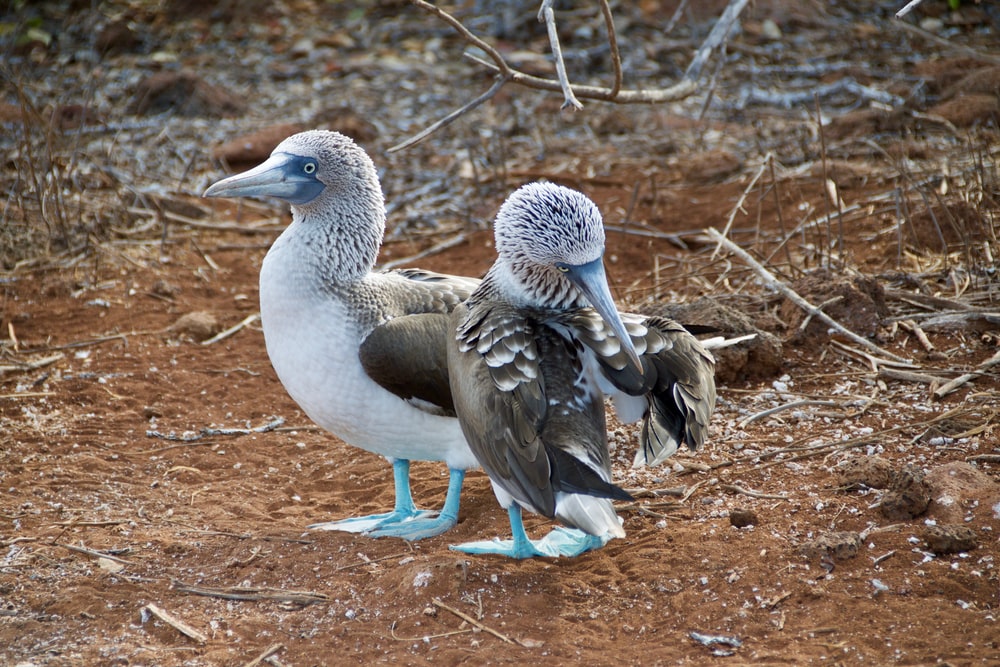 Blue-footed boobies are known for their courtship behaviours, where males dance very specific movements to attract females. The mating season occurs between June and August and is preceded by an elaborate courtship ritual, which begins with the male presenting the female with a small stick or stone. Males are proud of their striking bright blue feet and the bluer their feet are, the more attractive they are at attracting a female mate. During mating season, male blue footed boobies do a kind of mating dance. This is a prominent display of their feet high-stepping, stamping and marching around the female, pointing their beaks toward the sky, strutting and bobbing – I might have thought (if I didn't know better) that the bird in front of me was in distress as I watched it thrust its tail feathers into the air, shoved its long, pointy beak at the sky, elongate their neck and let out a long whistle call as they display their wings to females circling above in the sky to lure them with their visual display and call.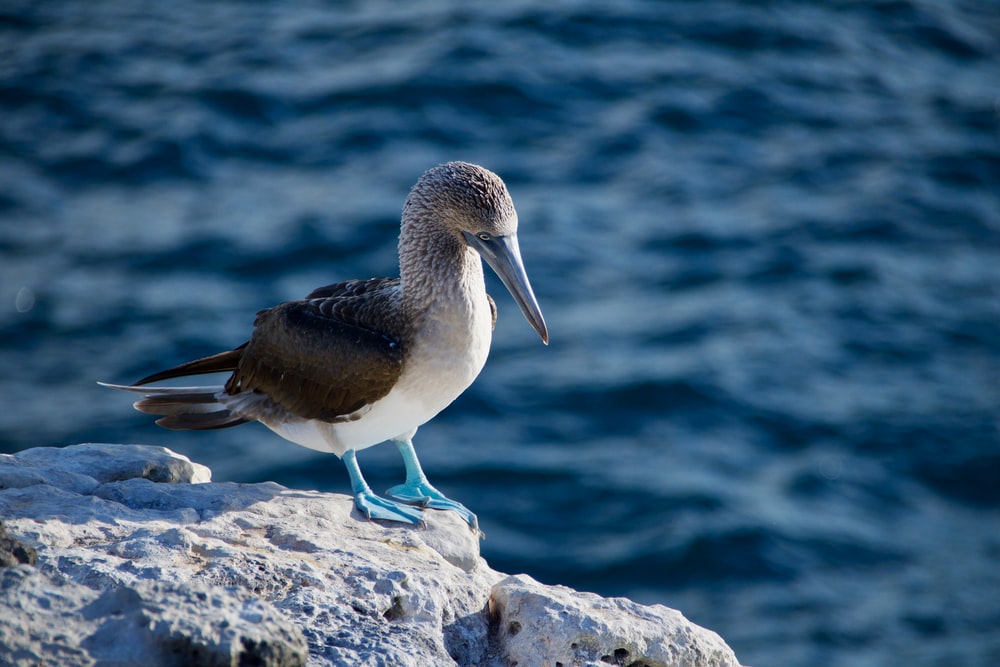 Once a match is made, the pair will often remain together for life and these distinctive blue webbed footed birds show powerful instincts at work. Their seemingly playful antics (often taken as an act of romance) are vital for the survival of the species: likewise, the same dedication desire and flamboyance is required by those partners in the 'Strictly Dancing' hit programme.