There is nothing more thrilling than spotting a tiger in the wild for the first time.
I visited the Ranthambore National Park and had 3 safaris with one of the local guides who stayed with me each day. The park is undoubtedly rich in Heritage. It has a fort that was built for the king over 1100 years ago on top of an escarpment – no mean feat. Its steep rocky hills, dry forest, and grassy fields and lakes make this a fantastic location with breath-taking scenery – the park also boasts some of the world's largest banyan trees. There are three lakes at Ranthambore:  Padam Talao, Raj Talao and Milak Talao, where plenty of wildlife congregates, making Ranthambore National Park truly mesmerising.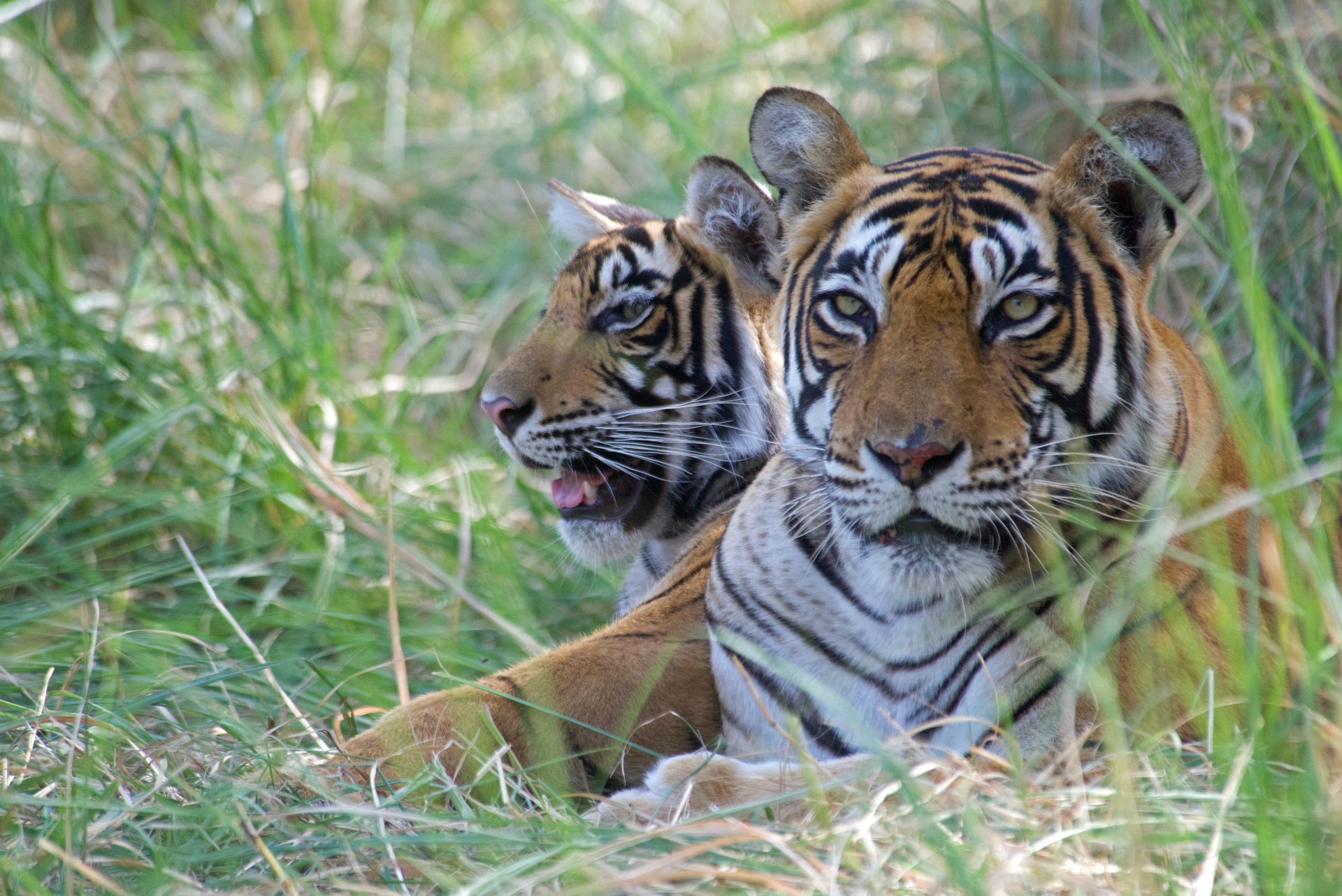 Your chances of seeing tigers here are relatively high. The park is also home to leopards and there are about 25 other species of mammals including caracal, fishing cat, leopard cat, wild cat, jungle cat, civet, langur monkey, sloth bear, wild boar, sambar deer, spotted deer, Indian gazelle, nilgai antelope, golden jackal, Bengal fox, Indian foxes and crocodiles. There are more than 240 species of colourful birds here too.
Tourism at Ranthambore is conducted in 10 designated safari zones. Limited numbers of vehicles are allowed on each safari zone during each time slot so that vehicles are evenly distributed across the park and there is no overcrowding in areas with higher sighting probability.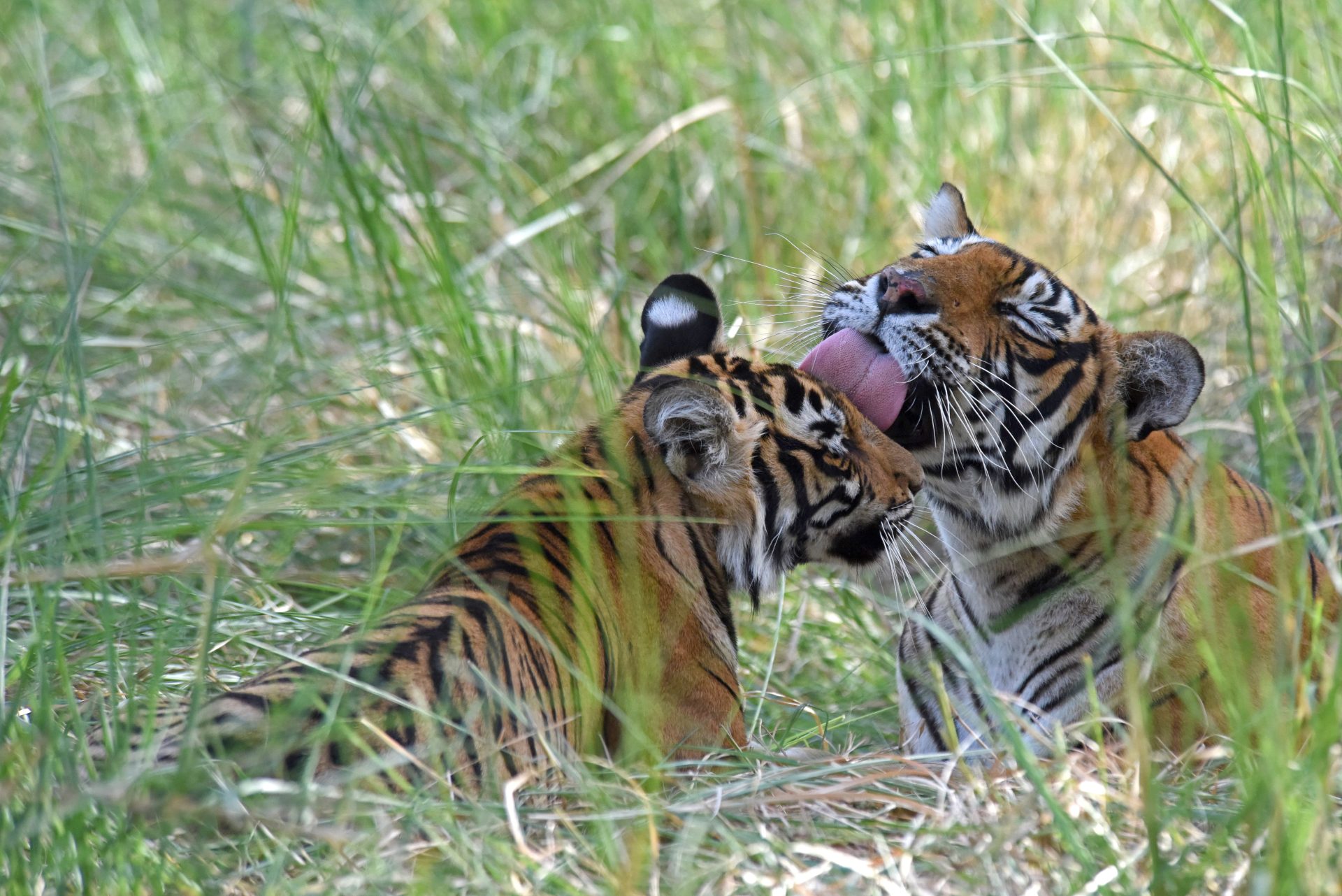 Every zone that I visited has its own sheer beauty and stunning scenery. Travelling in November there is a wealth of fauna and a diverse range of flora so the tigers are more difficult to spot, but I was lucky so I had two tiger sightings during my visit.
When our 4 x 4 entered the jungle we headed for the warning calls you could hear (from other animals in the jungle) and followed the recently made fresh footprints. I was lucky enough to spot something moving in the thicket and realised it was a female tiger lying down with her tail waving in the air from side to side. We watched for ages as she raised her paw in the air, lifted her head occasionally and rolled over to get more comfortable enjoying the warmth of the sunshine on her body. We watched for ages from a distance and suddenly she just got up and started pacing through the forest.  As we moved parallel with her, you saw how strong her body was and even though it appeared she was walking slowly, she travelled at a fair pace. We were with her for almost 50 minutes when she gracefully walked out of the forest which temporarily allowed us to grab some close up photographs.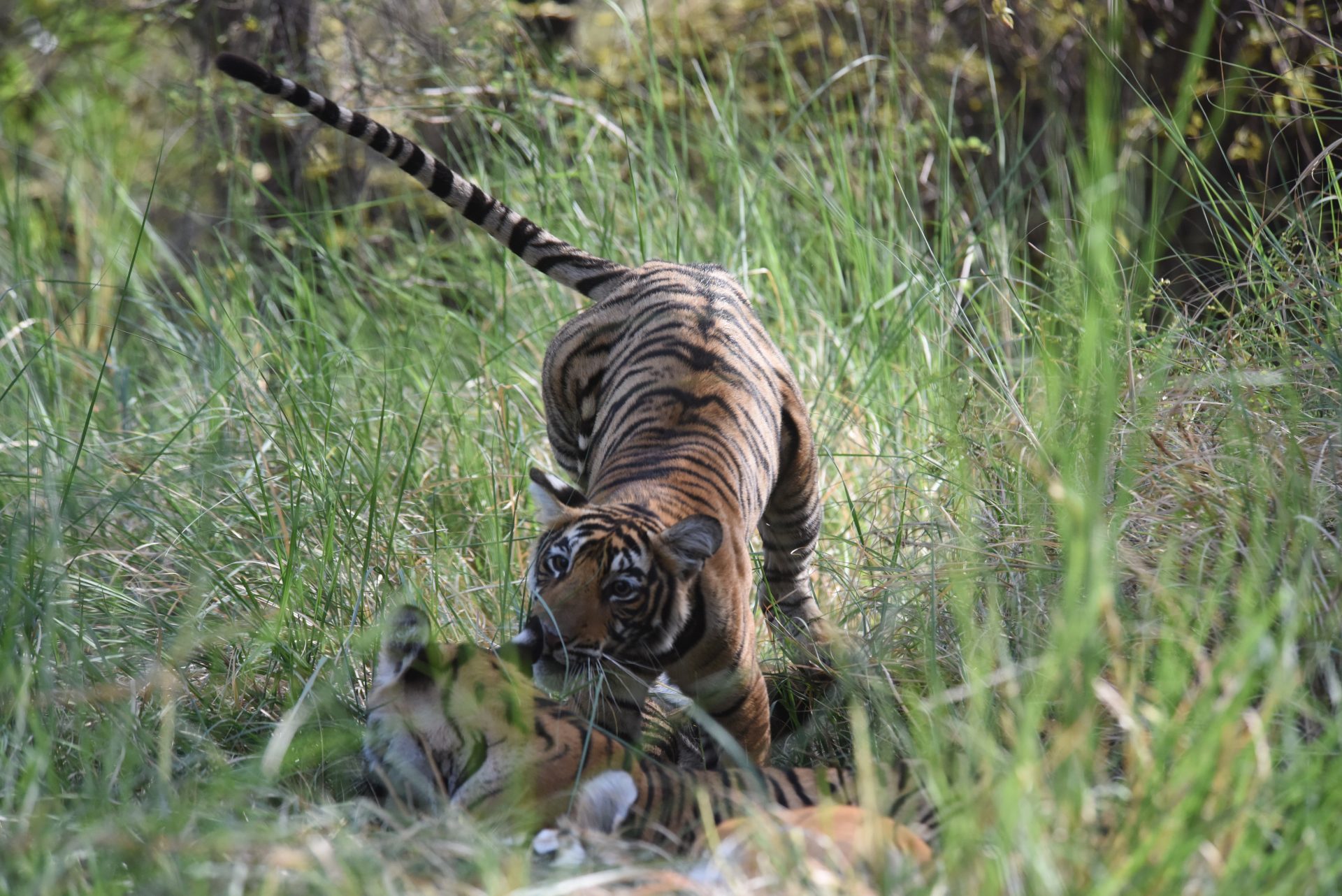 In the second sighting the vehicle was driving almost parallel to two tigers (a mother and her juvenile cub). For a short period of time after tracking and losing a visual of them I witnessed two tigers briefly come out of the bushes in the area the jeep had stopped. I managed to get a few shots on the camera as one tiger could be seen in the thicket followed by its mother. We noticed that they had joined two more tigers in the bushes – they looked like juvenile cubs too but as soon as we saw them they were gone again moving and camouflaging themselves in the forest.
I think there is a misconception that you will always get up close to these amazing animals in the park and on occasions you will (more so when the weather gets hotter and they are limited to where they can drink) but you have to bear in mind they are protected animals, so you have to stay on the jungle tracks as per the park rules and also remember that they are wild animals, so are free to go wherever they like, so you can't govern where they will be! Any wildlife lover will just be grateful for the opportunity of even getting a glimpse of these majestic cats.