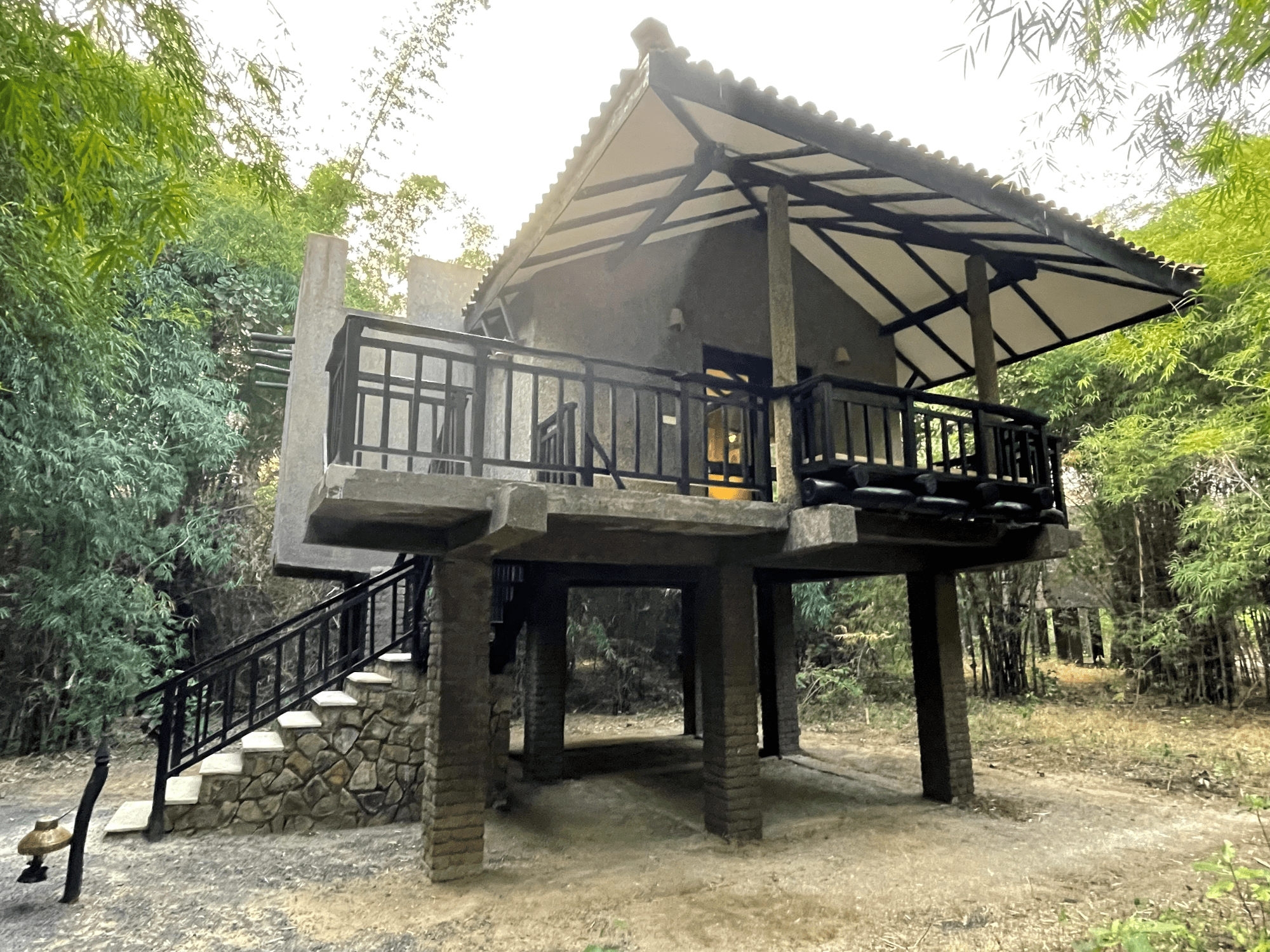 Kings Lodge is a stunning almost self-sufficient Lodge that has 18 characterful rooms with much of the hotel's furniture made from recycled wood. The lodge is set in a forested estate of 32 acres overlooking forested hills on both sides. Bandhavgarh was established in 1968 as a National Park and is spread over an area of 448 sq. kms. This national park was declared as a tiger reserve under Project Tiger in the year 1993. It is predominantly covered with vegetation and has vast stretches of grasslands spread over 32 hills; the region though smaller than other wildlife parks has one of the highest density of tigers in the world. I think I would describe the rooms as rustic luxury. They are mainly (apart from a few rooms) built off the ground giving a treehouse effect. They have all the mod cons you need, are stylish and have a natural feel to them too with a great balcony area to relax.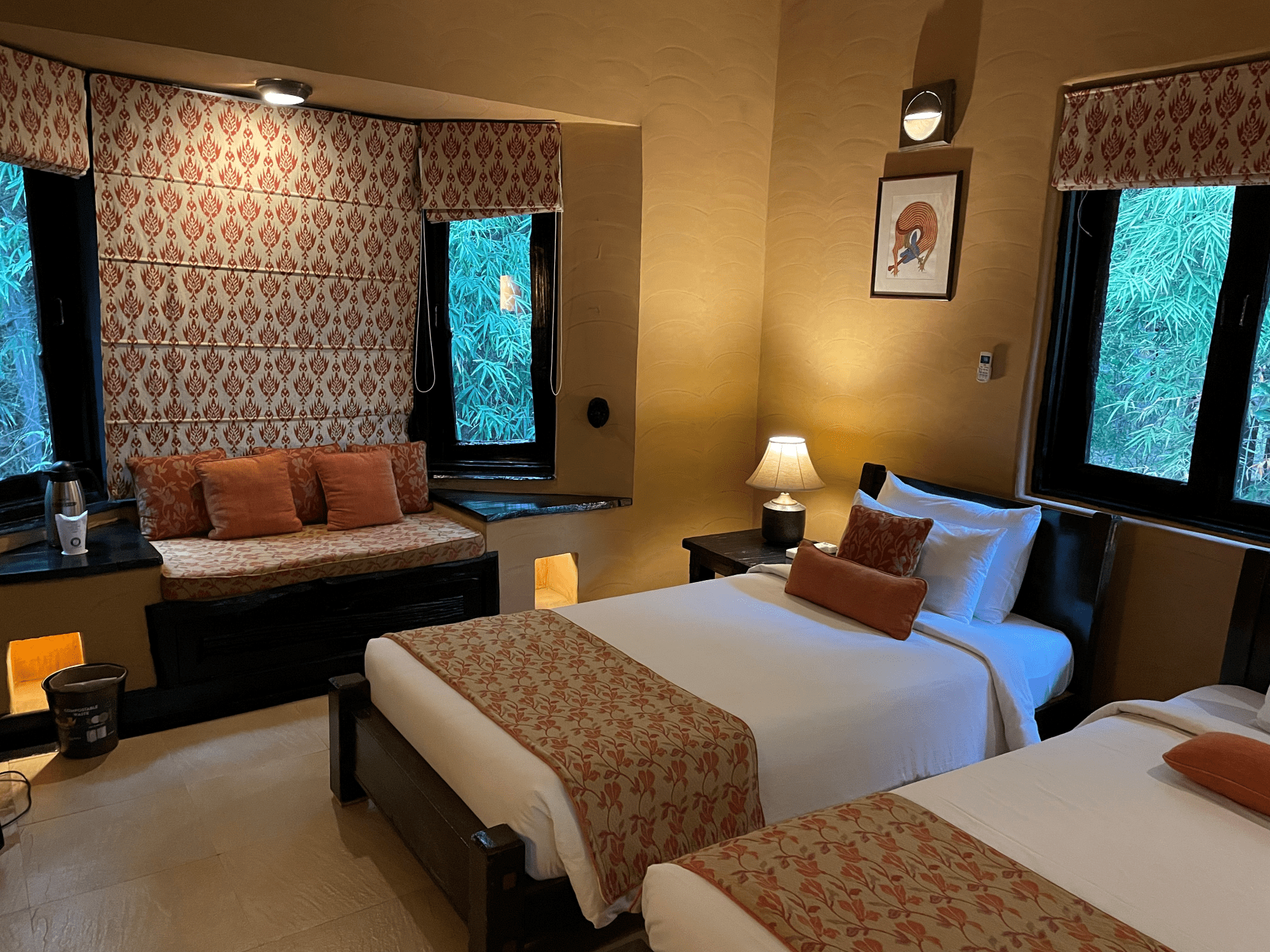 The lodge uses local suppliers to provide what food and spices they can't grow themselves and 81% of the staff are employed from the local village communities. They have a terrific water purifying system and provide each guest with a stainless-steel flask that can be refilled from their fresh water supply which avoids using plastic bottles – such a simple idea that I have been commenting on for a while now which certainly helps reduce our carbon footprint!  The lodge provided the local school with these bottles to try and educate them with conservation and sustainability. One young bright boy said he had five friends that would like to have them – in fact when the manager Amit, got to the bottom of this, he found out that the boy had actually wanted them for the five members of his family. So, after going to see the family and explaining the concept the lodge gave them the five flasks too – what goes around comes around and is just a simple way to educate us all in some shape or form.
This is the type of sustainability and kindness we should all strive for.