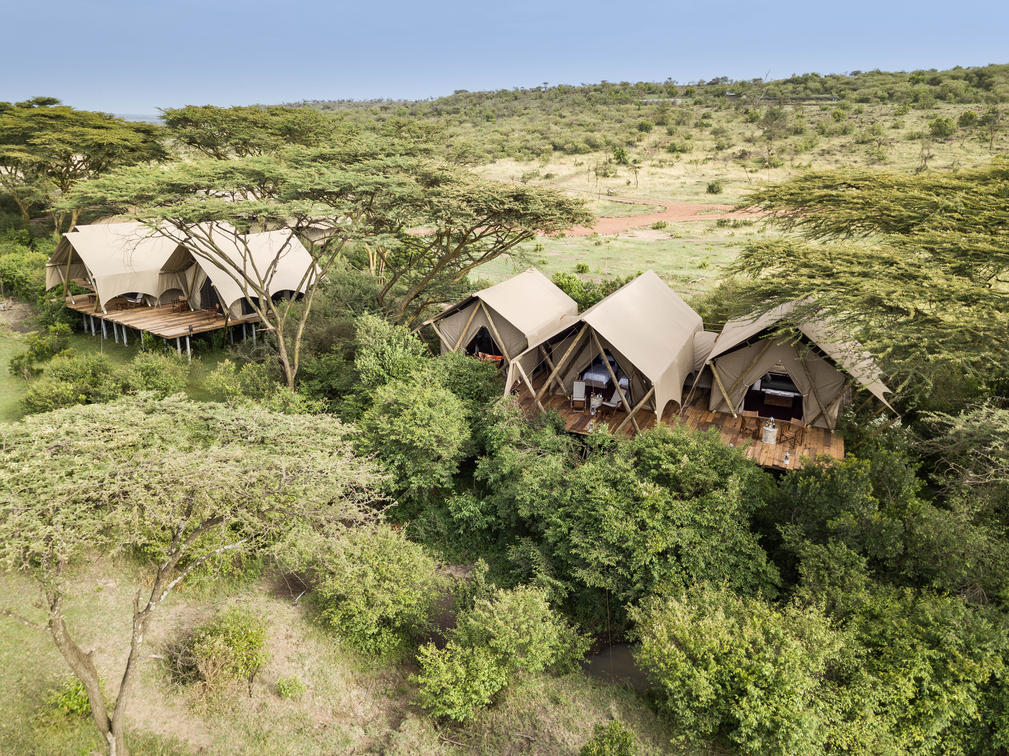 Mara Nyika Camp is a vast private and exclusive 50 000-acre Naboisho Conservancy, where you can  immerse yourself in the great migration.
Mara Nyika Camp, meaning "Large Plains or Great Plains," is an intimate tented camp set in a valley and a perfect location for your safari in Kenya. The camp is tucked away under the treetop canopy and straddles a small stream on the western side of the Naboisho Conservancy bordering the Maasai Mara.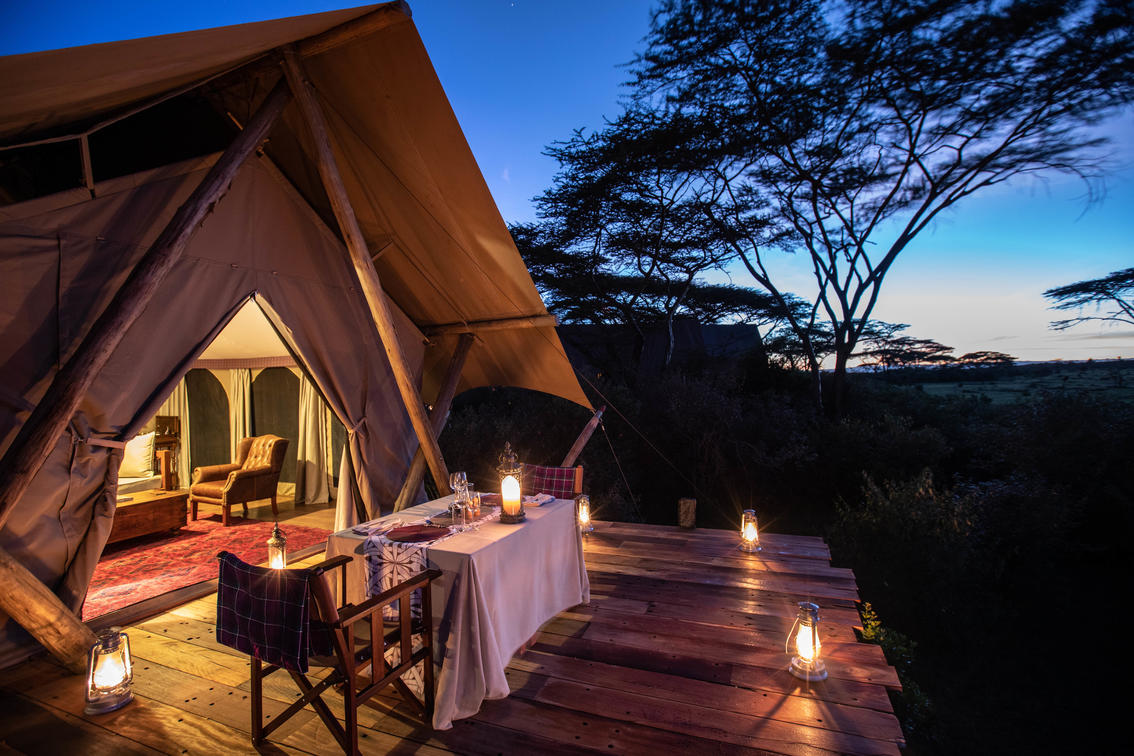 Mara Nyika Camp and its light-coloured canvas suites are designed to sit under the canopy of umbrella thorn trees. All the suites offer guests unforgettable views out over the plains. Walkways from the guest suites to the main area evoke the feeling of a treehouse under canvas. The camp's ethics and inspiration are one of exploration and adventure.
Privacy is the key to Mara Nyika Camp. Privacy to live, think, explore, be romantic and be pampered – all the while with one of the most spectacular backdrops Africa can provide.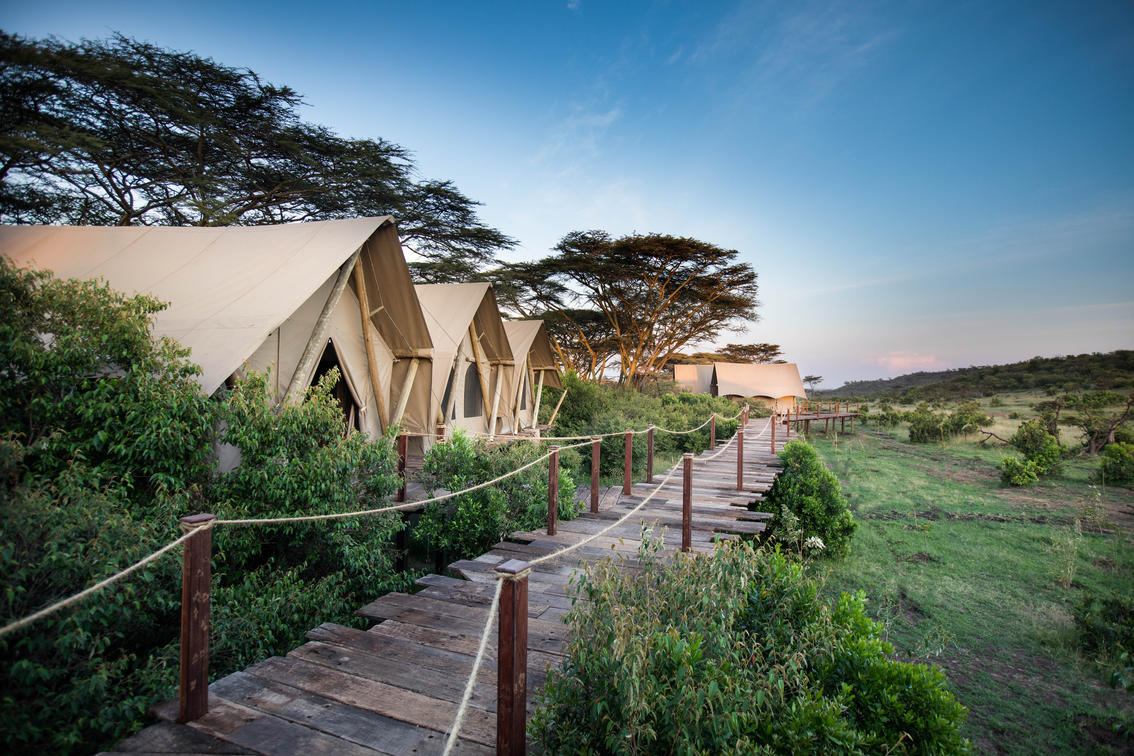 Mara Nyika Camp offers guests three luxury guest suites in addition to 2 x 2 bedroom family suites. Guests staying at Mara Nyika Camp explore the private and exclusive and second largest Naboisho conservancy in the greater Maasai Mara region. "Naboisho" means "coming together" in the Maasai's Maa language and represents the 500 local landowners who established the conservancy. The conservancy model strives to conserve natural and cultural heritage, tourism, and livelihoods for the local communities. Each guest's stay supports over 500 Maasai families with a sustainable livelihood and helps to ensure the conservation of this vital corner of the Maasai Mara eco-system.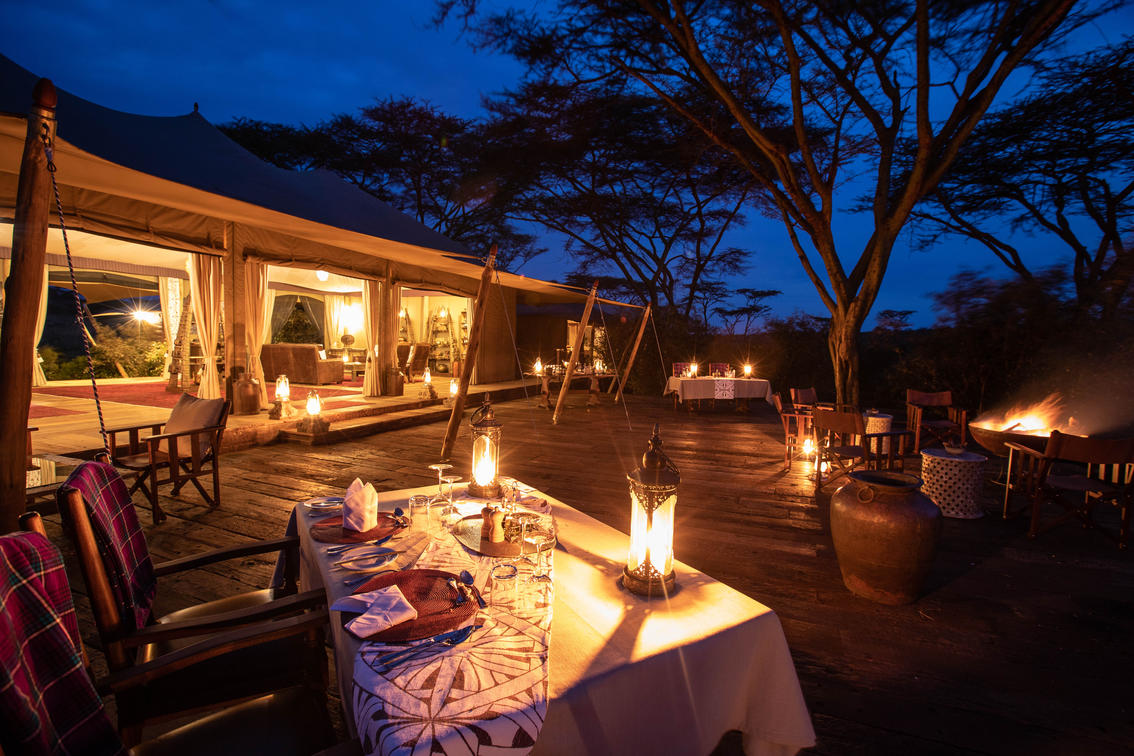 Many guests opt to spend a few days at Mara Nyika Camp combined with a stay at Mara Expedition Camp, Mara Toto Camp, Mara Plains Camp or the Mara Plains Jahazi Suite. This perfect safari in Kenya combination allows one to experience all three wildlife areas: the private Olare Motorogi and Naboisho Conservancies and the Maasai Mara Reserve. Each wildlife experience from our camps is unique and offers a different face to the incredible Maasai Mara ecosystem.