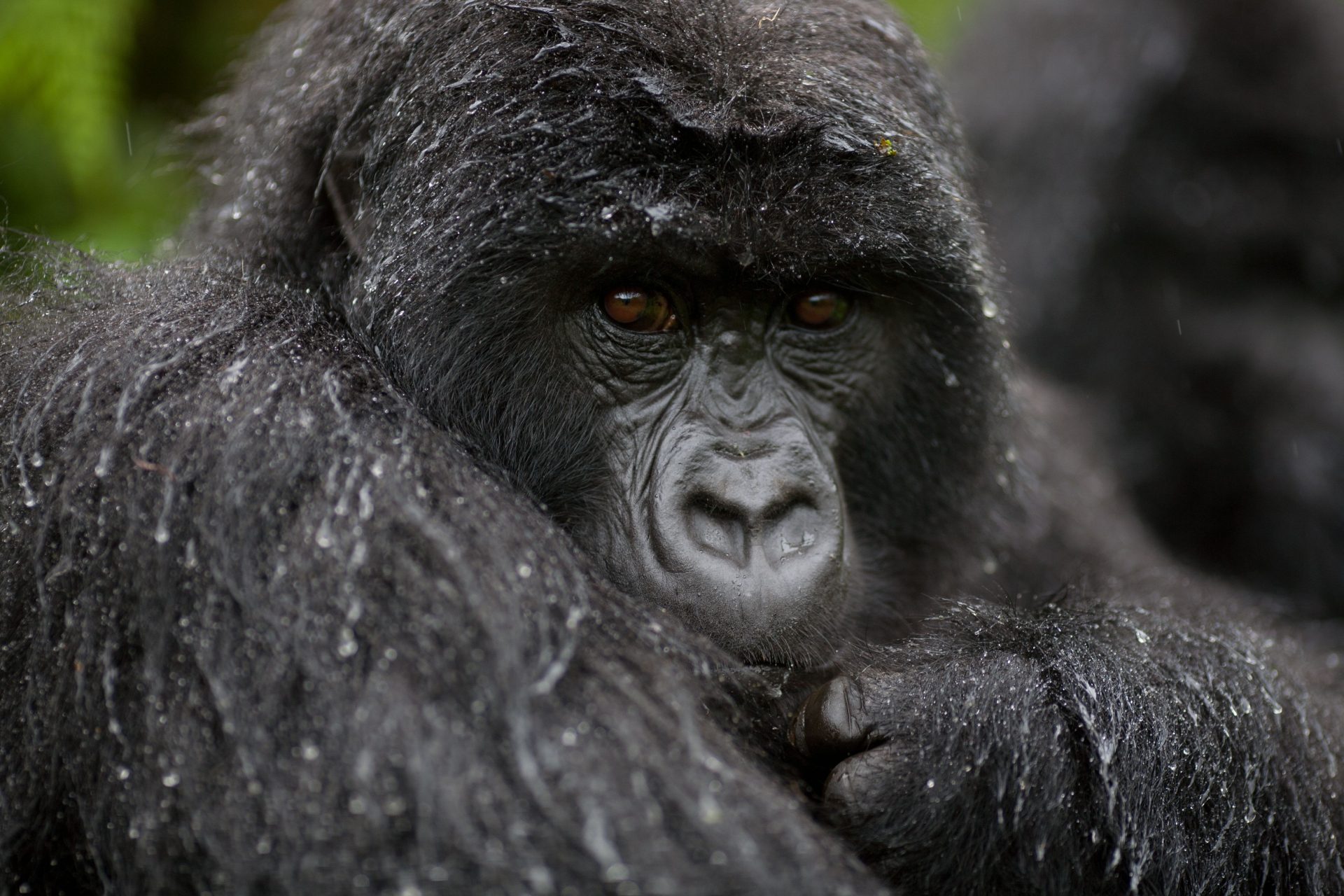 Winston Churchill once said that 'Uganda is the Pearl of Africa' and now I truly understand why.
It is three years ago this month that I took a trip out to Uganda with the main focus on seeing the gorillas. What I hadn't expected on my Ugandan safari experience, was the stunning sunsets on the gorgeous Lake Victoria in Entebbe, cruising the Nile to the thundering Murchison Falls, hiking through the lush rain forest in search of chimpanzee, embarking on a safari in search of the rare tree-climbing lion, listening to the chatter of hundreds of species of birds in Queen Elizabeth National Park and getting up close and personal with the hippos along the Kazinga Channel.
The biggest thrill of my Uganda tour however, was to trek deep into the rain forest and discover the endangered mountain gorillas in their natural habitat. Residing in this stunning "impenetrable" rain forest, Bwindi National Park protects over 300 robust gentle mountain gorillas. Feeding on nutritious roots, leaves and fruits from the park's tree and fern species, the gorillas form a sublime backdrop amidst lush emerald green foliage and a kaleidoscopic fluttering of birds and butterflies. Trekking through this lush abundant thicket is a captivating experience; made all the more spectacular when you silently come upon these majestic beauties! I personally came face to face with a family of these mountain gorillas as they fed, played, and groomed one another, just a few feet away from me. Seeing the gorillas has to be one of the most overwhelming experiences that I have ever had.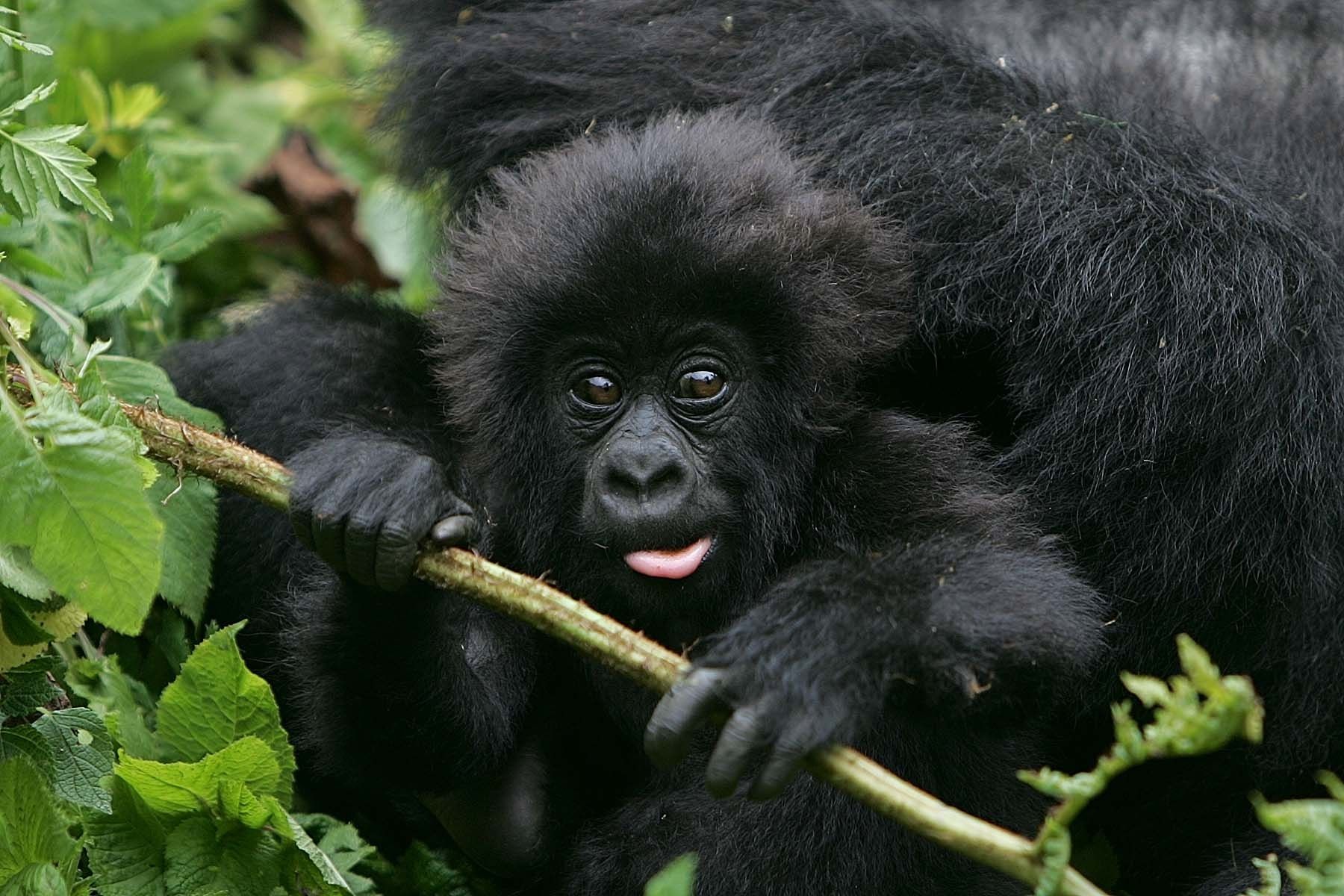 The several months leading up to the trip, to the time I was due to fly there was an excitement and anticipation of seeing these giants. It was something at the top of my bucket list to see and when the day finally arrived, the adrenaline that was flowing as we began our 90-minute trek up into the rain forest was incredible. Looking back now it was fairly hard work, but the pure excitement of what lay ahead spurred you on. The trackers found a family and that first sighting, I was like a child that had been let lose in a sweet shop and could choose whatever they wanted from the store. I stood and watched and stood and watched more and (it doesn't happen very often) but I was speechless. I took tons of photos and videos and the rangers, conscious that you get the best experience and to safeguard the Gorillas well being, moved you around to get different views of these incredible animals. I spent ages watching one male eating. He carried on as though I was not there, almost as if he had come to see me! I saw a Silverback that kept pulling leaves and branches down to hide and few smaller gorillas playing. The noises were incredible and just before the experience ended, one literally came towards me, stopped looked (as if to say what are you doing here?) and then carried on literally right past me.   It all went too quickly to be honest and the hour with them seemed like 5 minutes but it is something I will never forget and if I can do it again, I will. I mentioned that it was very overwhelming and the only thing I can compare it with, was the emotion I felt holding one of my children for the first time when they were born.
I felt very safe, I fell in love with the people, the diversity of the country and the stunning scenery of Uganda. My advice is life is too short (as we all know too well) so If you want to go,don't wait to go and see the gorillas – this is a truly humbling and and unforgettable experience that will live with you forever!