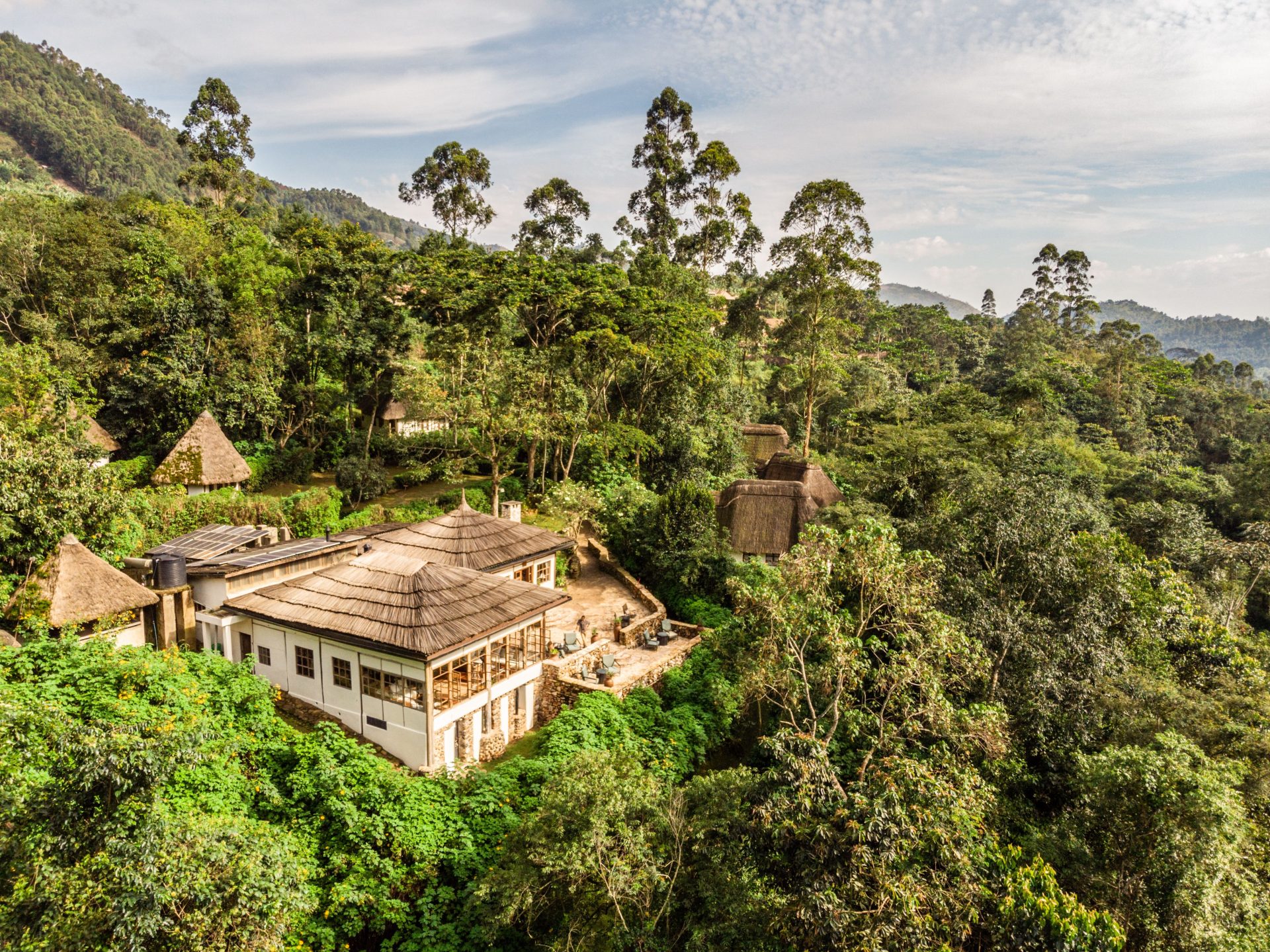 Bwindi Lodge is one of Africa's unique lodges.
Volcanoes Bwindi adventure lodge in Uganda offers a truly unique Uganda jungle safari experience. Separated by nothing more than an idyllic stream, the gorillas themselves are frequent visitors to the finest lodge in Bwindi!
The lodge offers dramatic views overlooking the beautiful Impenetrable Forest and its canopy. It is a great place to spot the monkeys and birds hidden in the foliage, Bwindi Lodge offers a stylish setting from which to enjoy the unforgettable experience of tracking the majestic mountain gorillas of Uganda.
This beautiful lodge has just eight stone and timber glass-fronted bandas, which face the lush forest canopy. The en suite rooms reflect the local building style and provide luxury in an eco-sensitive way. Guests can look forward to flushing toilets, a double vanity, showers with hot and cold running water and a private balcony from which to spot wildlife, including chimpanzees, mountain gorillas, and monkeys.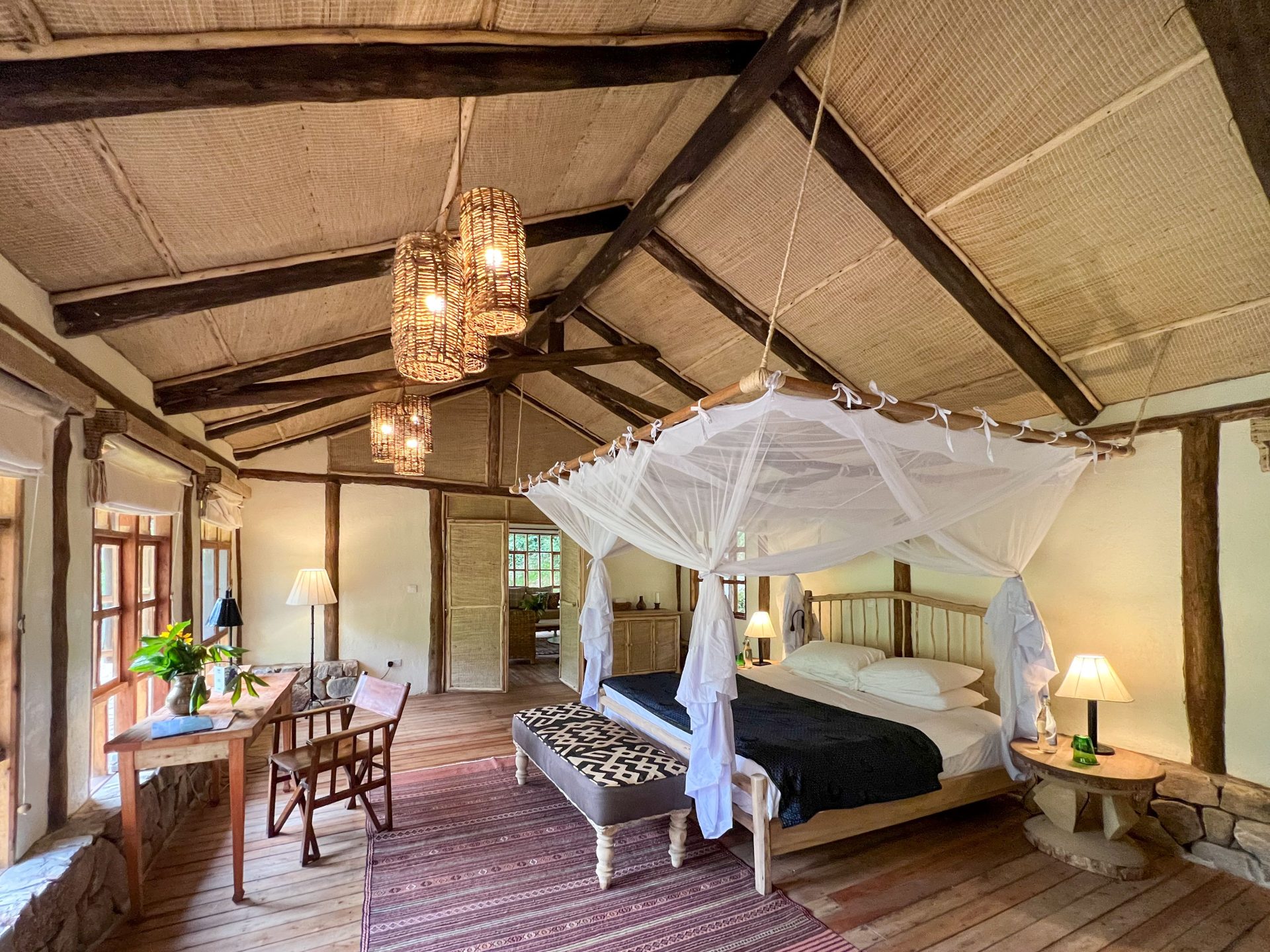 Guests can enjoy delicious meals and an evening drink at the cosy bar and dining area, which overlooks the forested slopes, or relax by the fire in the lounge and share exciting gorilla tracking adventures with other guests. Other activities include scenic walks in the rain forest, a massage at the Forest Spa, a tea processing tour and a visit to the Bwindi Community Hospital.
During 2021 two new deluxe bandas have opened, standard bandas have been rebuilt and upgraded, and the lounge and library have been re-imagined.
The award-winning Bwindi Bar, in the high street of the village nearby is the most stylish and colourful bar in the area! Guests also enjoy informal tapas style meals inspired by Ugandan dishes. It's the Harry's Bar of Bwindi! Guests can make their 'rolex' wrap and the delicious Gorillini Cocktail, a must-have after a gorilla tracking in Bwindi! The bar was set up by Volcanoes Safaris Partnership Trust to train disadvantaged local young people in hospitality.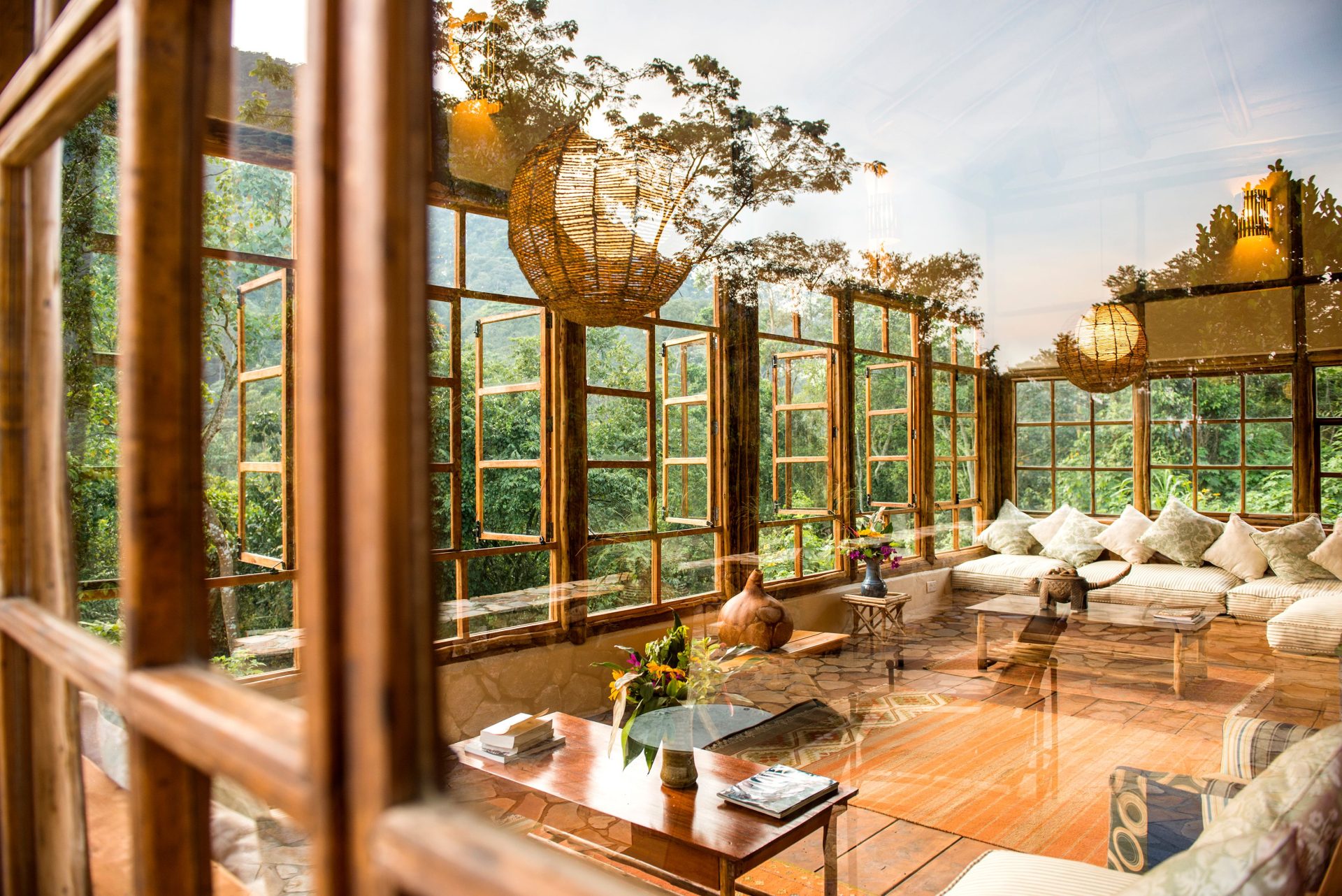 What we love about Volcanoes Bwindi Safari Lodge:
On occasions a family of gorillas visit the lodge regularly.
Indulge in a massage after a successful day of adventures.
Take a guided hike to the stunning waterfalls nearby.