Roughly half of the world's total gorilla population live in the Bwindi Impenetrable National Park. Gorillas can be tracked year-round, although they are easier to track in the dry season. The hike, which requires a reasonable amount of fitness, will be through the spectacular rainforest and bamboo covered slopes of the park, accompanied by expert guides and trackers. The walking can sometimes be tough and long, but when you catch a glimpse of a magnificent silverback and his family, your journey will be well worth the effort. When sighted, visitors will be guided to within six meters of the gorillas. It is an extraordinary feeling in the dense rainforest, knowing you are in the company of these rare creatures. You are allowed an hour with the gorillas before returning to the base station.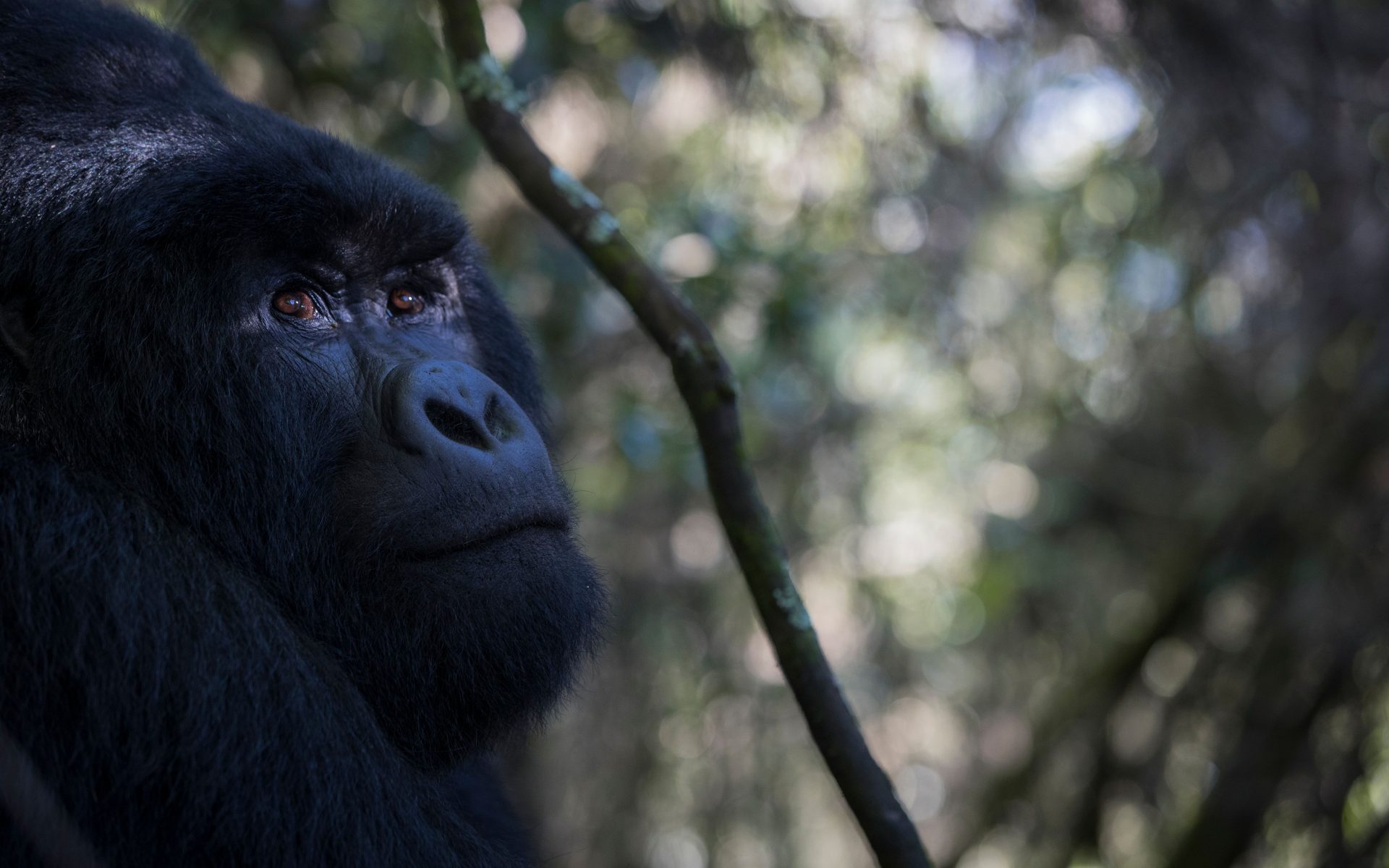 The day of the gorilla trek starts with a briefing. Here you are told what to bring with you and which rules you should follow. Next, the rangers determine in which group you are. Each group is dedicated to a gorilla family. The rangers take your physical condition into account when dividing the visitors into groups. Mountain gorillas are monitored 24 hours a day in Bwindi Impenetrable Forest National Park. Day and night there are 2 rangers protecting the gorillas from poachers and sharing their location. In this way, the gorilla visitor centre knows where the gorillas are situated. The chance of seeing mountain gorillas is therefore almost 100%.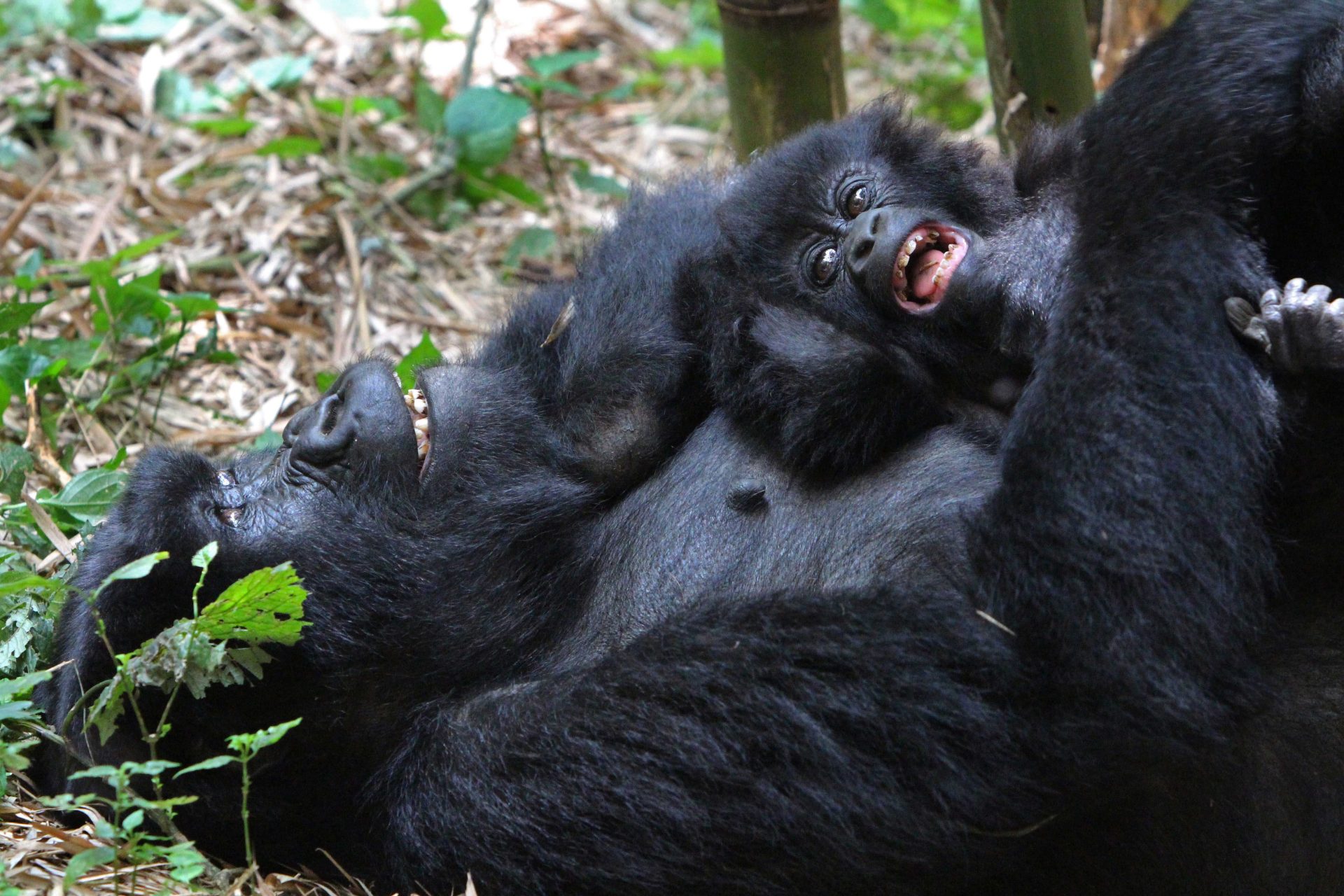 The first gorilla family is usually assigned to tourists who can't walk that far. Whilst others could have up to 3 hours of walking through the rainforest. As you get close to the gorilla family, you leave all our belongings with the porters, except for the cameras of course! The rangers clear the way with machetes as it's the only way to cut through the dense bushes and trees. As you gradually make your way through (sometimes muddy and slippery slopes) out of nowhere you can get a glimpse of a gorilla, one that might cross in front of you at full speed and cheerfully finds its way through the thick bushes. A little later, another large black fur appears among all the greenery eating its bamboo. Rangers constantly communicate with the mountain gorillas by mimicking their sounds. The gorillas growl that everything is fine so you can gradually and quietly get closer to them. You are likely to encounter a family of young males, females, baby gorillas and often the shy silverback of the group.
It is these types of encounters that make you appreciate the seemingly infinite beauty of these majestic creatures and at Wildlife Escapes we can help you experience this awe inspiring adventure.