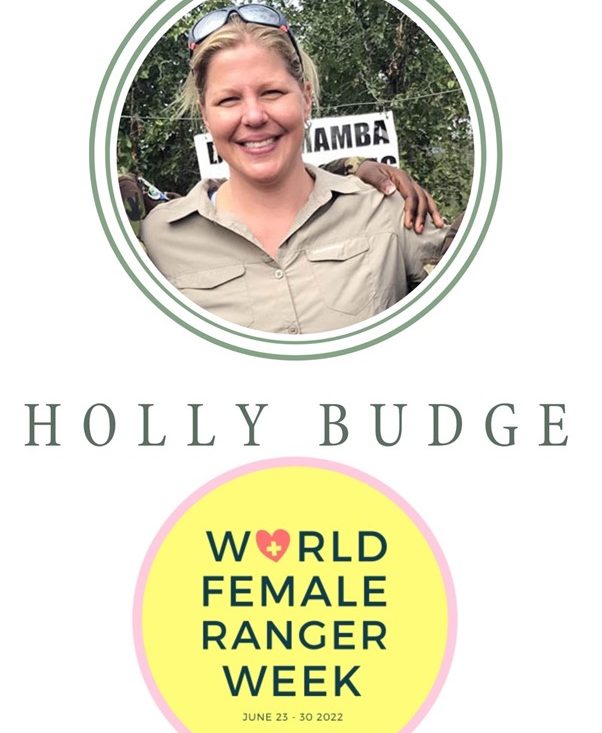 I have never responded well to someone saying, 'No, you can't do that!' We can all dream….
We must all dream. If we agreed each time, we heard the above, we would have achieved nothing at all in our lifetime. 'Impossible' is not a word in our vocabulary either. Nor should it be for anyone, particularly women, who want to get into active duty on the front lines of conservation. So, this week we are celebrating the inaugural World Female Ranger Week. This is a tribute to and recognition of those women in conservation worldwide.
World Female Ranger Week has been created by women, about women, for women and with the support of men and women who respect and promote gender equality. The mission is to support female rangers globally, protect our wildlife and celebrate the female rangers who have leaned forward to nurture Nature and protect it, everywhere.
Many women spend time on the front line with multiple all-female anti-poaching units in Africa and it's evident why the female ranger movement is picking up such momentum. These incredible women are proving to be highly successful on patrol as well as easing local tension and strengthen relationships within their communities.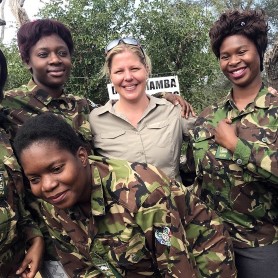 As the last line of defence in protecting endangered wildlife from extinction, Holly Budge (Founder) has launched World Female Ranger Week to raise awareness of the work and raise vital funds for the female rangers. Holly is one of the most accomplished female adventurers of our time having been the first woman to skydive Everest. As the founder and leader of international non-profit, How Many Elephants and World Female Ranger Week, her work is highly impactful and praised by Sir David Attenborough and she has been described as "down-to-earth, funny and incredibly inspiring" by HRH Prince Edward. Currently, less than 11% of the global wildlife ranger workforce is female. Holly and her supporters want that number to increase. Female rangers are bold, brave and resilient. They're changing the game and paving the way for women to stand alongside men at the forefront of conservation. But they need allies and support.
Holly has motivated thousands of people to think big and dream bigger. Her honest and down-to-earth approach to life has inspired and rejuvenated many. World Female Ranger week is about Supporting Women, saving biodiversity, amplifying the voices of female rangers around the world to celebrate their impact on work; Protecting wildlife, empowering women and uplifting communities.
There is certainly not a 'No' in Holly's vocabulary!