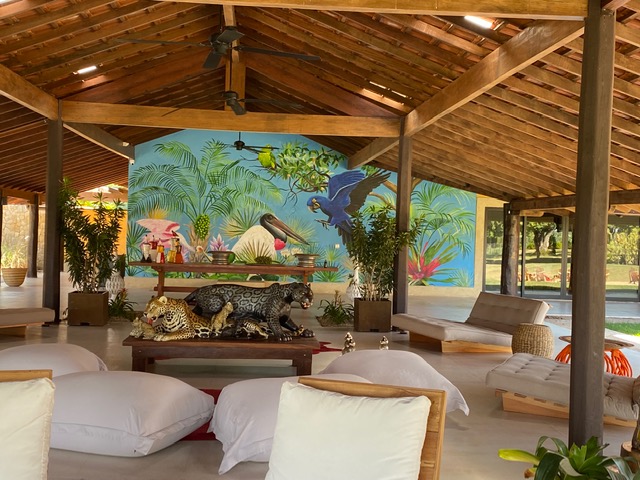 Caiman is a 53,000 hectare private reserve in Mato Grosso do Sul state, 4 hours by car or 40 mins by plane from Campo Grande. Caiman's core activities are cattle ranching, pioneering conservation & ecotourism.
Made up of 18 beautiful boutique rooms in two traditional and grand Pantanal houses. The rooms are separated into three categories: Suite, Superior Suite and Master Suite and the original buildings have been fully refurbished inside and out, with a range of upgraded facilities including a restaurant, bar, swimming pool and extensive gardens and walking areas.
photo © Caiman Lodge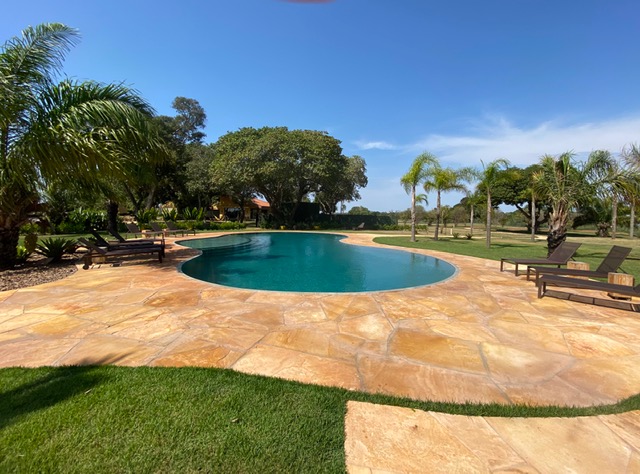 The large pool is situated between the two buildings, with loungers, hammocks and views across the bay. Guests can take canoes out on the lake to watch flocks of native birds and the changing colours of the sky during sunset. The shore is also constantly populated with families of capybaras, pairs of macaws and much more wildlife besides. The complex is in a more accessible and centralised area – from where all excursions and services are operated. The more remote Cordilheira and Baiazinha lodges are available for private group bookings only.
Stays here include 3 daily excursions, such as walks, canoeing and jeep tours with expert local wildlife guides; all meals are included too.
In the High Season, stays must be of 3 or 4 nights with arrivals on a Thursday and Sunday. At other times of the year, daily arrivals are permitted.
Oncafari jaguar and hyacinth macaw conservation projects can be included as optional – certainly worth the visit!