Best Time to see Gorillas | Best Places To See Gorillas | Best Of Uganda Tour | Rwanda Gorilla Tour

Seeing the mountain gorillas surely must be top of any adventure traveller's list. Getting close to the endangered gorillas in their natural habitat is a genuine privilege, and will undoubtedly stay with you forever.
The trackers will have already located the gorilla family by the time you set out to find them. Be prepared for a fairly long and strenuous trek, that can take several walking hours, but the end result is something you will cherish forever. To stand so close to these gentle giants is indeed an awe-inspiring experience.
About the Gorilla
Gorillas are the world's largest primate, and native to Africa. They are typically divided into two groups. The mountain gorillas live in Rwanda, Uganda, and the Democratic Republic of the Congo on green, volcanic, mountains. The Lowland gorillas live in the forests of central, and western, Africa in Equatorial Guinea, Angola, Cameroon, the Central African Republic, Congo, Gabon and the Democratic Republic of the Congo, but the two types are very similar.
Gorillas are one of our closest living relatives and share up to 99% of our DNA! Gorillas walk quadrupedally (on all fours) and use their knuckles to carry the weight of their head and torso. They are generally herbivores, and usually eat vegetation, such as wild celery, shoots, roots, fruit, tree bark and tree pulp.
Gorillas display individual personalities and have been observed displaying emotions such as grief and compassion for other primates. They live in fairly stable social groups comprising of one adult male, usually referred to as the silverback (the silver hair on his back signals full adulthood), and multiple females with juveniles and infants. Young males will usually emigrate away and either join another group, or form new groups between the age of 8 and 11.
Facts About The Gorilla
The Gorilla is an endangered species
COMMON NAME: Mountain Gorilla
SCIENTIFIC NAME: Gorilla beringei
TYPE: Mammal
DIET: Omnivore
GROUP NAME: Troop, band
AVERAGE LIFE SPAN IN THE WILD: 35 years
SIZE: Standing height: 4 to 6 feet
WEIGHT: 300 to 485 pounds
---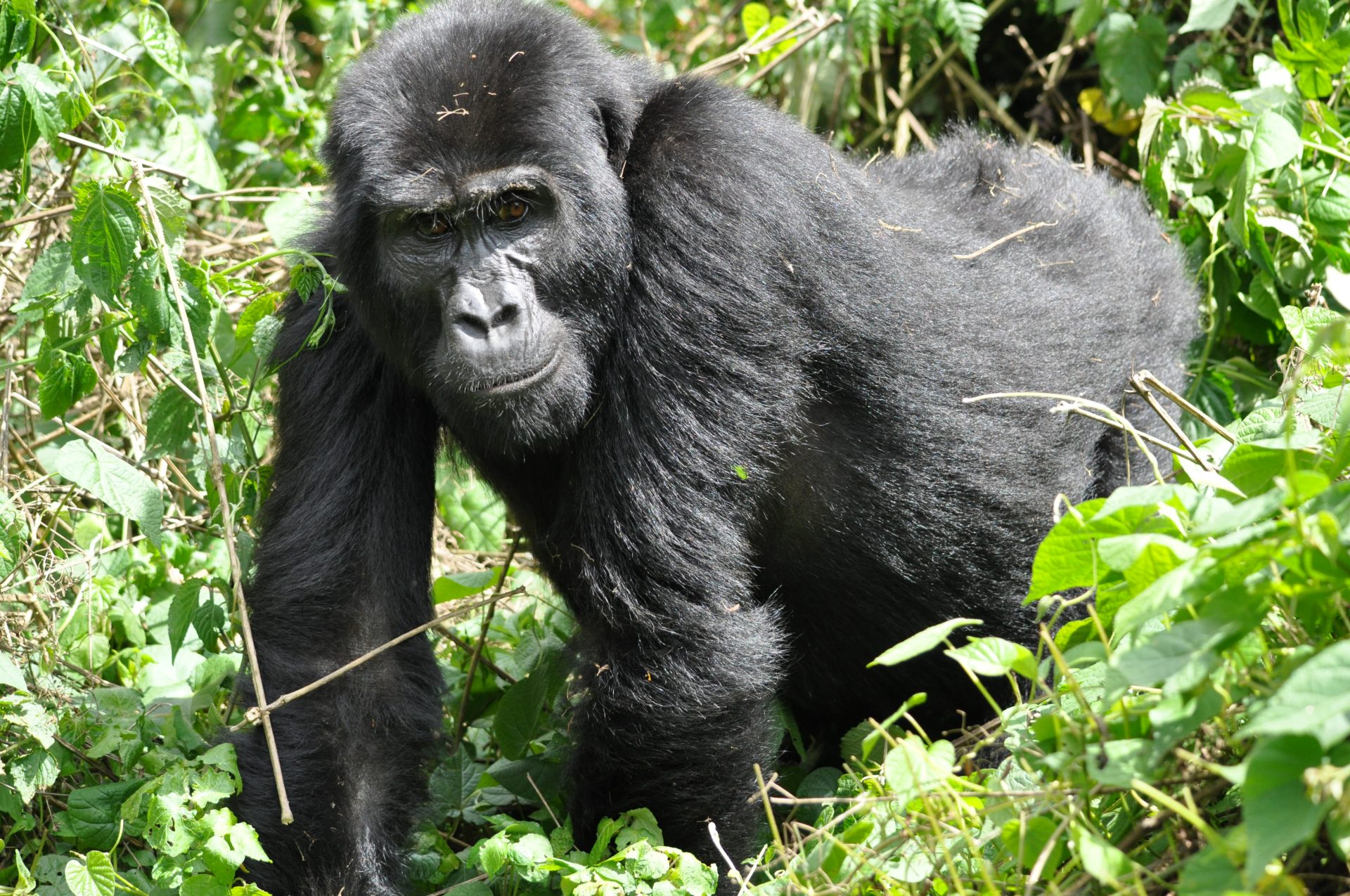 Best Places To See Gorillas
Bwindi Impenetrable Forest – Uganda
The Bwindi Impenetrable Forest is said to be Africa's oldest rainforest. Located in southwestern Uganda, it is world-renowned for its excellent gorilla-sighting opportunities. This untouched forest has been declared a UNESCO World Heritage Site because of its breath-taking natural beauty. It has unique ecological significance with its rugged landscape of dense jungle, cascading waterfalls, sparkling mountain streams, deep valleys, and steep ridges. Aside from the amazing gorilla interactions (without doubt, an awe-inspiring and privileged experience) there are other draws such as forest walks, over 340 species of bird to spot, and a variety of butterflies. Don't miss the opportunity to explore the spectacular Virunga Volcanoes, and learn about the native tribal inhabitants of the forest.
Volcanoes National Park – Rwanda
The Volcanoes National Park is best known as a sanctuary for the region's rare mountain gorillas, situated in Rwanda, the heart of central Africa. Named after the chain of dormant volcanoes protecting the steep slopes of this magnificent mountain range, the national park is home of the mountain gorilla, where you will experience a face-to-face encounter with these majestic and endangered species.
While the gorillas are without a doubt the main drawcard, the mysterious intimacy of the rain forest is also alive with the calls of 200 species of colourful birds, and the chattering of the rare golden monkey. You can also explore a network of scenic hiking trails, visiting the tomb of the world-famous Dian Fossey, the Karisoke Research Centre and the crater lake on Mount Bisoke, as well as visiting a local village.
Odzala-Kokoua National Park – Congo
Few experience gorilla trekking in the remote central African mist-draped rainforest in the Republic of the Congo. Many consider Odzala-Kokoua National Park to be one of the best places in Africa for gorilla sightings, although they tend to spend more time in trees than their counterparts in Rwanda and Uganda. Odzala-Kokoua National Park offer a slightly more adventurous approach to view the gorillas in a safe, gentle, unhurried, and relaxed environment. Naturally you'll see a host of primates, other mammals, and rich birdlife whilst gorilla tracking. There are also other activities which include guided kayaking trips downstream, taking in the beautiful nature as you slowly glide your way between the camps, followed by a nature walk in the wilderness, or passing through forest elephant trails and wading through small creeks.
Gorilla Holiday Schedules
This itinerary is one we have arranged for many of our clients and will give you one of the very best wildlife holiday experiences. Where possible we have included other highlights of the country, to make the most of your precious holiday time, but ultimately everything revolves around the wildlife. However, nothing is cast in stone, as we can tailor-make the perfect wildlife holiday to suit your interests, the time you have, the standard/quality of the accommodation you prefer and, of course, your budget. No two people are the same, so we will listen to your individual requirements, find out what your expectations, and aspirations, are and accordingly make suggestions, and recommendations, to give you the most memorable wildlife holiday experience.
Sample Itinerary Uganda

ACCOMMODATION
DESTINATION
DURATION
BASIS
Overnight Travel
1 night
Hotel No.5
Entebbe
1 night
B&B
Bakers Lodge
Murchison Falls National Park
3 nights
FB
Papaya Lake Lodge
Fort Portal
2 nights
FB
Kyambura Gorge Lodge
Southern Queen Elizabeth National Park
2 nights
FB
Ishasha Wilderness Camp
Southern Queen Elizabeth National Park
1 night
FB
Bwindi Lodge
Bwindi Impenetrable Forest
3 nights
FB+
Breezes Beach Club and Spa
Dongwe
7 nights
HB
Overnight Travel
1 night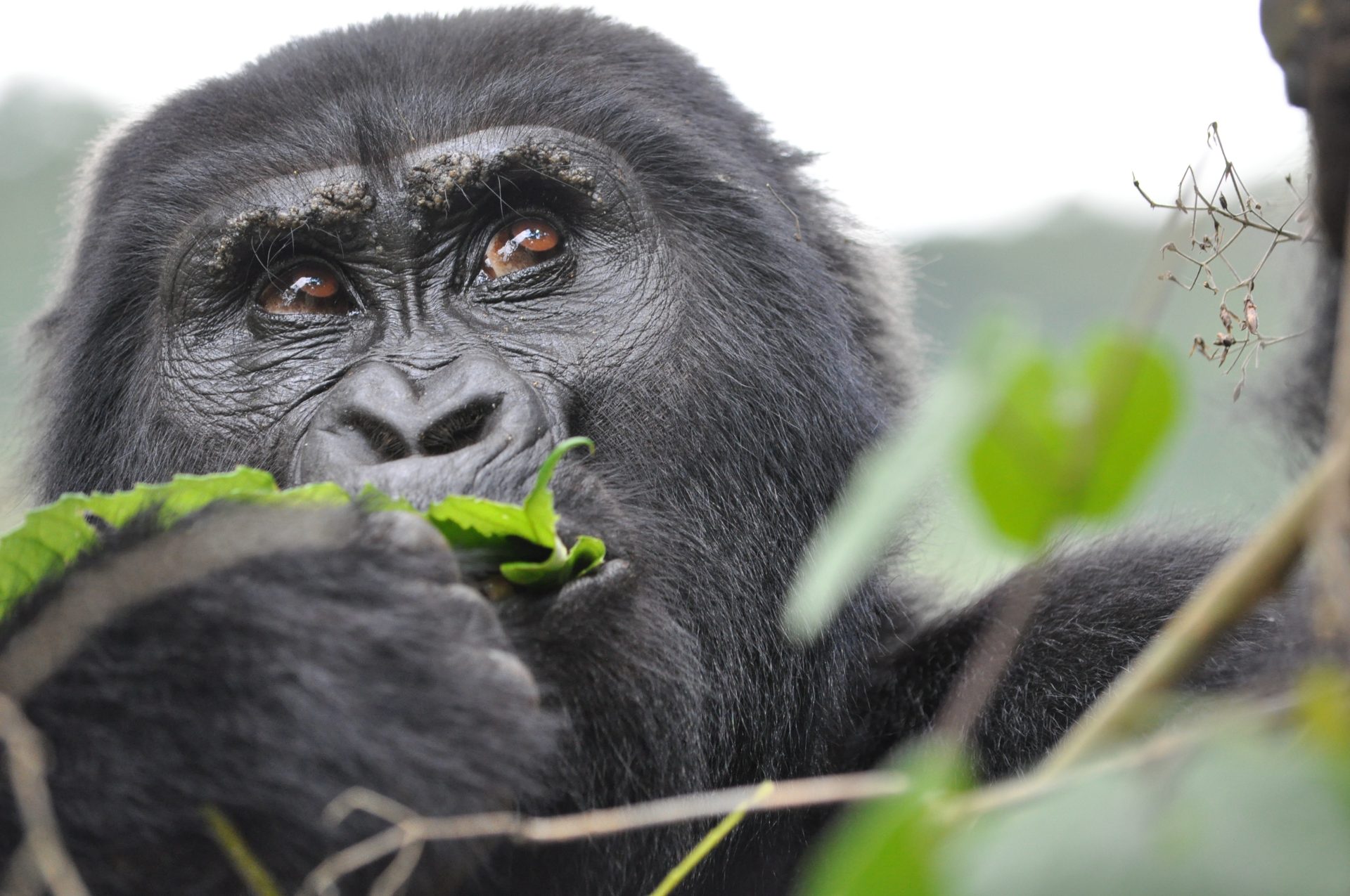 Best of Uganda Tour
DAY 1: Overnight Travel
DAY 2: Entebbe
On arrival at Entebbe International Airport in Uganda and after finalizing the formalities, you shall be welcomed by your guide who will transfer you to your accommodation for an overnight.
DAY 3: Murchison Falls National Park
Today you will be transferred to Kajjansi airstrip for your flight to Bugungu airstrip in Murchison Falls National Park as you start your memorable tour of Uganda. You will have a game drive in the park.
DAY 4: Murchison Falls National Park
After an early breakfast, proceed for a game drive. This is a beautiful drive across savannah, Borassus Palm Forest and grassland down to Lake Albert where the Albert Nile heads north.  Drive in the open African savanna in search for Lions, Leopard, Hyena, Buffalo, Elephant, Jackson Hartebeest. Oribi, Waterbucks, Uganda Kobs, and enjoy spotting various Bird species such as the Secretary Bird, Black Chested Snake Eagle, Tawny and Marshal Eagles Carmine and Swallow Tailed BeeEaters and many more. In the afternoon, go for a boat ride up the Nile, to Murchison falls, whence the park derives its name. Enjoy these spectacular falls.  After you will hike to the top of the falls where the Nile squeezes through a 7-meter gap and at the bottom you will see huge Nile Crocodiles basking.
DAY 5: Murchison Falls National Park
Today, you will go for a boat ride to the Nile Delta. Another interesting but more placid activity through the extensive papyrus delta through which the Victoria Nile flows into Lake Albert. Here again there are plenty of animals and birds to see with an excellent chance of seeing the rare Shoebill, thereafter you will have a bush breakfast. You will have the afternoon at leisure or choose to go for another game drive.
DAY 6: Fort Portal
Today you will fly from Bugungu airstrip to Kasese airstrip and drive to Fort Portal Kibale National Park. Along the way you will pass many tea plantations. On the way you stop in Fort Portal. In the afternoon you will proceed to your accommodation for an overnight.
DAY 7: Fort Portal
Today you will track the most famous inhabitants of Kibale National Park, the chimpanzees. With over 1,450 individuals protected within the park, Kibale forest is home to the largest number of the endangered chimpanzees in Uganda, as well as the threatened red colobus monkey and the rare L'Hoest's monkey. The forest has one of the highest diversity and density of primates in Africa totalling 13 species including the black and white colobus, blue monkey and grey-cheeked mangabey, red tailed monkey, bush babies and pottos.  In the afternoon after tracking, you have the opportunity for a guided walk through the swamps of Bigodi. After the fascinating walk you have the choice of relaxing in the accommodation or community walk in a village nearby. Alternatively, you can visit a school in the local community, talk to the students and teachers and participate in the lessons.
DAY 8: Southern Queen Elizabeth National Park
After breakfast you will drive today to the world-famous Queen Elizabeth National Park, crossing the equator along the way. You shall have an evening game drive.
DAY 9: Southern Queen Elizabeth National Park
Have an Early Morning Game Drive. There are over 100 mammal species that include Lions, Hippos, Buffaloes, Leopard, Spotted Hyena, Elephants and the elusive Giant Forest Hog in this park. The Primates include Chimps, Black and White Colobus Monkeys, Blue, Black faced Red Colobus, and Red-tailed monkeys and Olive Baboons. Return to the Lodge. In the afternoon, you shall have a boat ride on Kazinga Channel. Queen Elizabeth boasts one of the highest biodiversity ratings of any game park, from the open Savannah to Rain Forest, dense Papyrus Swamps and Crater Lakes to the vastness of Lake Edward.
DAY 10: Southern Queen Elizabeth National Park
After a morning breakfast, you will drive to Ishasha which is the southern part of Queen Elizabeth National park. Queen Elizabeth National Park is estimated as one of the national parks in the world, which has the highest Biodiversity of plants and animals. You will have a game drive in search of the unique tree-climbing lions. This sector is notably known for its resident tree climbing Lions that are an exceptional attraction in the park.
DAY 11: Bwindi Impenetrable Forest
You will have another morning game drive in search of the tree climbing Lions. Later, Depart for Bwindi National park the home of the Mountain Gorillas. Of Uganda's Forested Parks, Bwindi Impenetrable National Park is best known for gorilla tracking, but it also provides refuge to elephants, chimpanzees, monkeys and various small antelopes, as well as 23 bird species restricted
to the Albertine.
DAY 12: Bwindi Impenetrable Forest
This morning you will get up very early to prepare for the upcoming gorilla trekking. Trekking the Mountain Gorilla is one of the most exciting wildlife experiences on earth. The trek will take between 2 and 6 hours but is well worth the effort. You will be led by an experienced ranger who will tell you interesting facts about flora and fauna and the lifestyle of the Gorillas.
DAY 13: Bwindi Impenetrable Forest
DAY 14: Overnight Travel
PRICE: from £9,588pp based on twin share based on travel in early May
Package does not include International Flights or Gorilla Permits
Sample Itinerary Rwanda

ACCOMMODATION
DESTINATION
DURATION
BASIS
Overnight Travel
1 night
Kigali Serena Hotel
Kigali
1 night
B&B
Mountain Gorilla View Lodge
Volcanoes National Park
3 nights
HB
Kigali Serena Hotel
Kigali
1 night
B&B
Overnight Travel
1 night
Alternative Lodges

Governors

Sabyinyo Silverback Lodge

Singitas

Kwitonda lodge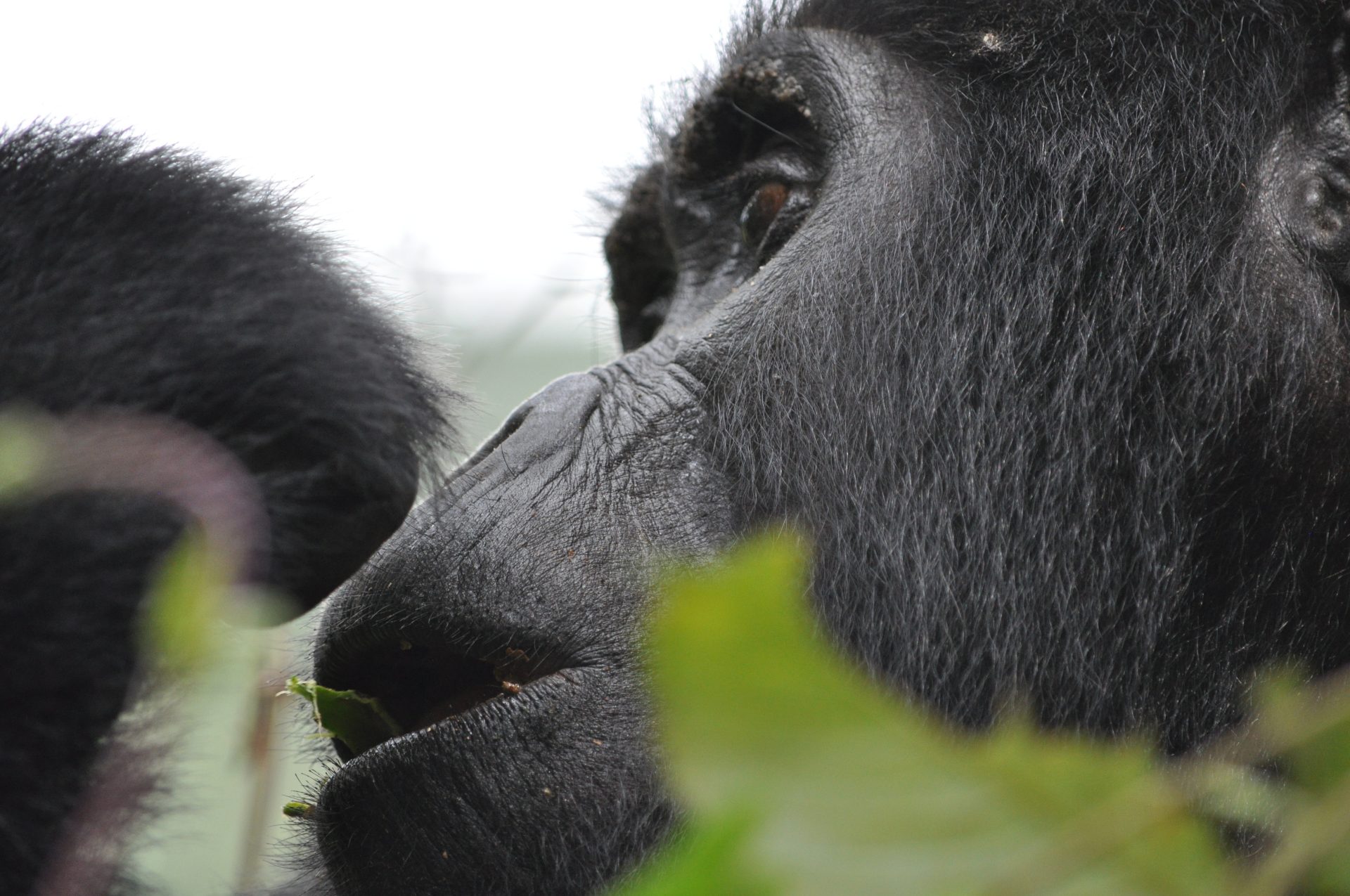 Short Rwanda Gorilla Tour – A great safari for those with limited time.
DAY 1 Overnight Travel
DAY 2 Arrive Kigali
Upon arrival you will be met by your private guide and driven to Kigali Serena. The rest of the day is yours to settle in and start thinking about the adventures that lay before you. If you have time you may wish to explore the markets.
DAY 3 Kigali – Volcanoes National Park
This morning, you have the chance to visit the Kigali Genocide Memorial Centre. It contains a permanent and extremely moving exhibition of the Rwandan genocide. After lunch, you travel north to Ruhengeri and the Volcanoes National Park. Volcanoes National Park is home to some of the world's few remaining Mountain Gorilla. You will arrive at Mountain Gorilla View Lodge where you will be introduced to the property before being shown to your room.
DAY 4 First Gorilla Trek in Volcanoes National Park
Today will be spent tracking the world-famous mountain gorillas. The gorillas we can track belong to either one of ten habituated family groups. An early breakfast and you're off to the park headquarters at Kinigi to register and be allocated your gorilla family for today. Once this is done, you set out by vehicle to the start of your gorilla safari.
The gorillas are completely wild animals. However, experienced guides will accompany you on your gorilla tracking, many of whom have been involved in the habituation process themselves. The guides will use their knowledge of the gorillas' habits and information from the previous day to locate the group.
DAY 5 Final Gorilla Trek in Volcanoes National Park
Your final day of gorilla tracking! An early start to make your way to the park headquarters where you are assigned a ranger and a gorilla group. Tracking the gorillas can take anything from 4-8 hours in lush green, steep, muddy, terrain! It is, however, the experience of a lifetime… coming across these amiable primates in their natural surroundings is quite over whelming as you watch them go about their daily lives, playing, grooming and eating! Return to the lodge later in the afternoon to relax and reflect on the day's activities.
DAY 5 Volcanoes National Park – Kigali
After breakfast this morning your guide will drive you back to Kigali, stopping en route for photo opportunities you stay at Kigali Serena
DAY 6 Depart Kigali – Overnight flight home
Depending on time after you have checked out of your room you will be taken to a local restaurant where you can have a final meal or alternatively you will be driven straight to the airport for your departure flight.
PRICE: from £2,910pp based on twin share based on travel in early May
Package does not include International Flights or Gorilla Permits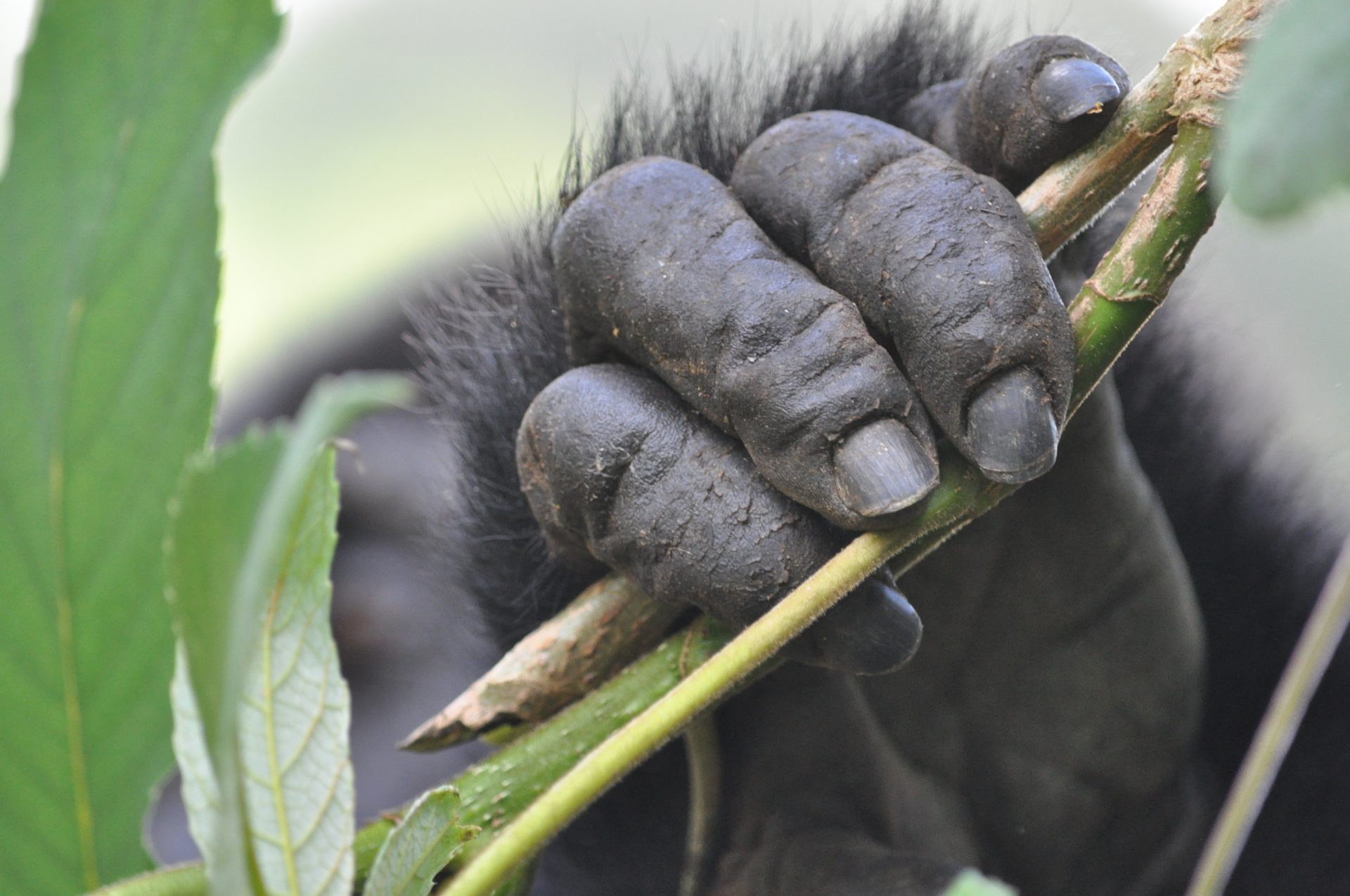 Why we Love Uganda & Rwanda
Uganda
Where else in the world can you experience tracking the endangered mountain gorillas through the tropical rain forests, and the same day find yourself on the savannah plains, in scorching heat, searching for the elusive tree climbing lions?
Winston Churchill once said that Uganda is the pearl of Africa. In our opinion Churchill was right, as Uganda is totally underrated as a destination, and deserves more attention. It really is the ultimate destination for mountain gorilla tracking. It is astonishing that you can combine this with viewing most of the savannah game, spotting the big five, and the big cats that you would see in the Serengeti or the Masai Mara. There are also over a thousand species of bird, you have the opportunity to track chimpanzees in Kibale Forest national Park, and see a wide variety of forests, lakes and mountains, not forgetting Murchison Falls.
Lodges and camps within the parks vary in both size, quality, and affordability meaning we can choose those which match your requirements, but we never make compromises on location. Uganda is perfectly situated to combine with lots of other African destinations, including Rwanda, Kenya, and Tanzania, plus you can add some beaches on too!
Rwanda
Rwanda as a destination itself is stunning. Nicknamed 'the land of a thousand hills', it offers a tapestry landscape that winds its way from the eastern plains of Tanzania, through to the Congo Basin. Rwanda is one of the last remaining sanctuaries of the mountain gorilla, seeing them in their natural habitat is an unforgettable experience.
Rwanda doesn't just focus on a mountain gorilla safari, as deep within the thickets of Nyungwe Forest lies another gripping wildlife encounter. Here chimpanzees crash noisily through the forests, and just tracking them is an exhilarating experience. Seeing these distant relatives up close, and witnessing their human-like behaviour, is another highlight of any Rwanda wildlife holiday. You can also relax on the savannah plains of Akagera National Park, which offers something entirely different. But wherever you stay in Rwanda, there is now a healthy selection of mid to high-end lodges, and properties, throughout this beautiful country. The locations give you the best wildlife safari sights, and sounds, whilst offering some of the most incredible accommodation, service, and unimaginable vistas.
Rwanda is a land-locked destination that certainly offers an array of wildlife highlights, especially for those adventure-seeking travellers.
Top Tips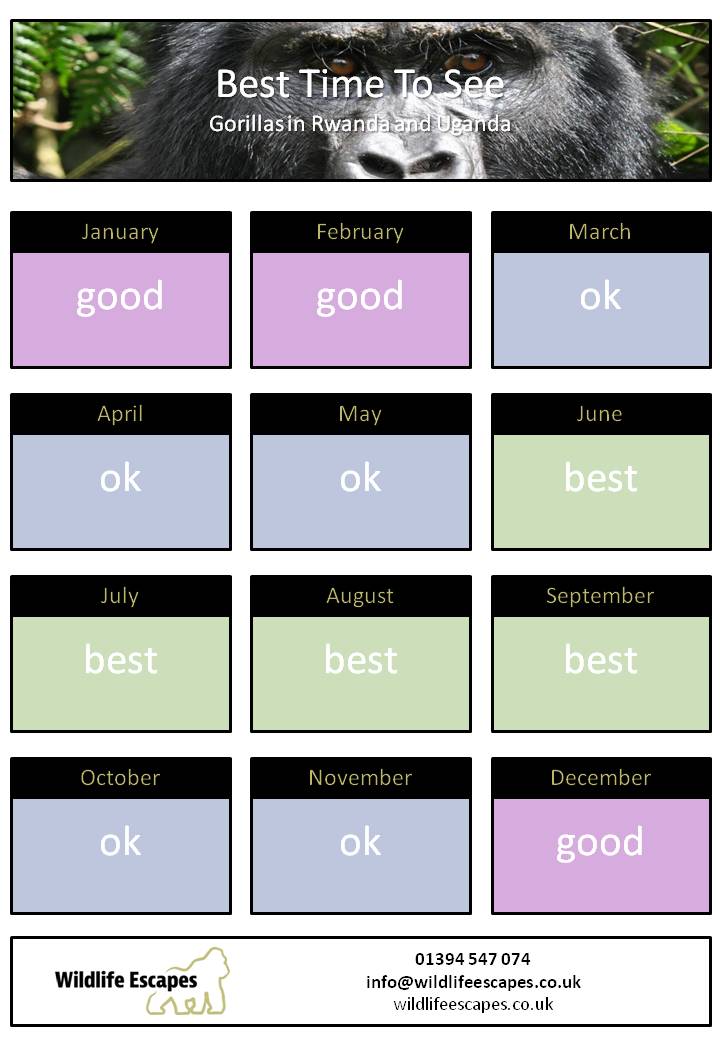 Gorilla Tips
Gorilla trekking is highly controlled with a limited number of permits available each day.
Highly regulated treks through the reserve allow visitors to spend an hour at a time with these incredible primates in their natural habitat.
For those who have limited time, and are looking for a shorter sharper safari experience, then a Rwanda safari can focus purely on those gentle mountain gorillas that we have now come to love.
The trackers will have already located the gorilla family by the time you start your trek. Your actual time of walking can usually be predicted when you set off, although this can take many hours sometimes, so be prepared.
The trek can be strenuous on slippery paths and may reach altitudes of almost 3000m, so a good level of fitness is recommended.
It is also important that you are healthy and not carrying any bugs or viruses which may prove fatal to the gorillas.
Once a trekking group encounters one of the gorilla families only one hour is granted in the presence of the great apes, before trekkers must leave the family.
All this may seem like hard work, but will soon be forgotten, because the end result is one you are sure to cherish forever, as to stand so close to these gentle giants is truly an overwhelming experience.
Please note, that gorilla sightings cannot be guaranteed, but this is very very rare.