Well-wishers from around the world including the World Wildlife Fund (WWF) have paid tribute to Prince Philip, Queen Elizabeth II's husband, after his death at the age of 99. Sir David Attenborough, a friend of Prince Philip, said he was an 'admirable man' who was 'vigorous' in his conservation work, a very pro-active president of the World Wildlife Fund.
The Duke of Edinburgh was a co-founder and the first president of the World Wildlife Fund (WWF) from its foundation in 1961 to 1982 and then President of the World Wildlife Fund-International from 1981 to 1996. The WWF was created to secure the funding necessary to protect places and species that were threatened by human development.
The World Wildlife Fund for Nature (WWF) today, continues to be an independent non-governmental organisation, active in nearly 100 countries, working to sustain the natural world for the benefit of people and wildlife. It is the world's largest conservation organisation with over five million supporters and supporting around 3,000 conservation and environmental projects worldwide.  WWF aims to "stop the degradation of the planet's natural environment and to build a future in which humans live in harmony with nature''. The WWF's current work is organised around food, climate, freshwater, wildlife, forests, and oceans.
The WWF logo was inspired by Chi-Chi, a giant panda that was living at the London Zoo in 1961, when the WWF was created. The founders were aware of the need for a strong, symbol that could be recognised throughout the world that would overcome all language barriers. Today, after several changes over the years, the WWF giant panda is perhaps the most powerful symbol in the world with respect to animal species conservation.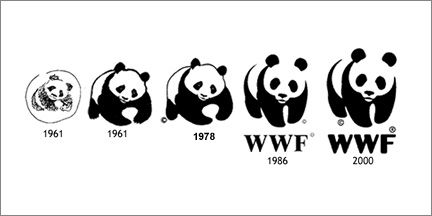 The death of Prince Philip, the Duke of Edinburgh, marks a moment of grief for the Queen and the royal family. He stands out for his unwavering commitment to service to the United Kingdom, but whilst his most notable achievement was the foundation of the Duke of Edinburgh award scheme, his tireless work for conservation and charities such as WWF should not be forgotten. In a recent statement the WWF said they were deeply saddened by the passing of HRH The Duke of Edinburgh and are hugely grateful for his lifelong contribution to their work and global conservation.
In Memory Of HRH The Duke of Edinburgh  1921-2021