Best Place to See Pandas | Panda China Holiday | Why We Love China | China Tips | Best Time to See Pandas
This black-and-white cute and adorable bear is one of the world's rarest mammals. It is a protected species and the iconic national emblem and treasure of China. To come face-to-face with the giant panda is a truly unforgettable experience.
Pandas can be viewed in conservation and research centres which were set up to protect these vulnerable species. The city of Chengdu (known as the 'panda capital' of the world) gives you the opportunity to watch them and often experience their amusing antics. They continuously eat and can often be seen in a relaxed sitting posture, with their hind legs stretched out before them. Just like us: they love to eat and relax!
The breeding centres have several enclosures for adult pandas, panda cubs and a baby panda house. The base aims to create something close to the panda's wild living environment and they are nurtured in view of releasing them into the wild for preservation.
Giant Panda Holiday Schedules
This itinerary are ones we have arranged for many of our clients and will give you one of the very best wildlife holiday experiences. Where possible we have included other highlights of the country, to make the most of your precious holiday time, but ultimately everything revolves around the wildlife. However, nothing is cast in stone, as we can tailor-make the perfect wildlife holiday to suit your interests, the time you have, the standard/quality of the accommodation you prefer and of course, your budget. No two people are the same, so we will listen to your individual requirements, find out what your expectations, and aspirations, are and accordingly make suggestions and recommendations, to give you the most memorable wildlife holiday experience.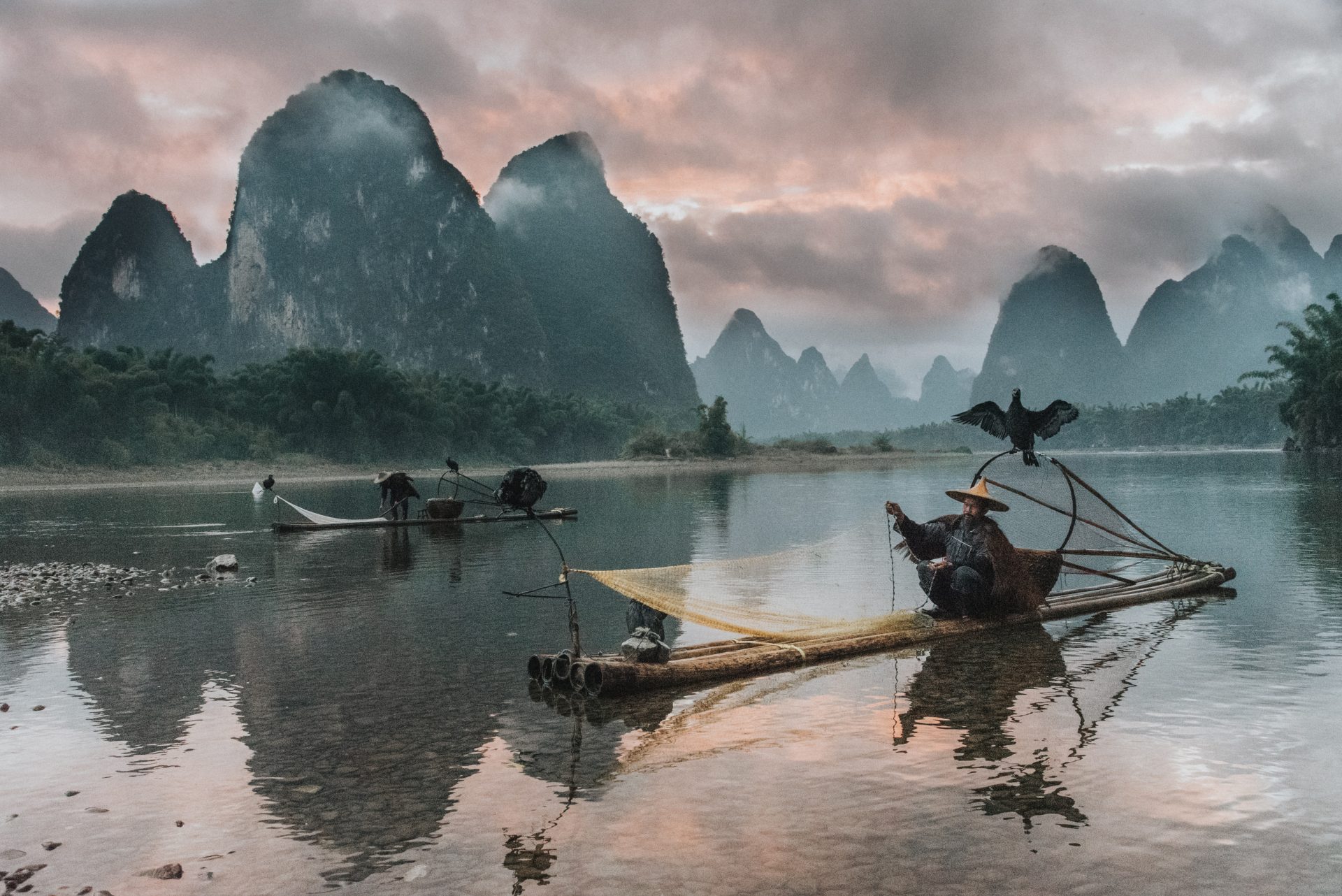 DESTINATION
ACCOMMODATION
DURATION
BASIS
Overnight Travel
Flight
1 night
Beijing
Novotel Peace Hotel
3 night
B&B
Train
High speed train journey
Day travel
Xian
Grand Macure Hotel
2 nights
B&B
Train
High speed train journey
Day travel
Chengdu
Tianfu Sunshine Hotel
2/3 night
B&B
Shanghai
Park Hotel Shanghai
2 nights
B&B
Overnight Travel
1 night
Alternative Accommodation
 Guilin
Grand Link Hotel
2 nights
B&B
 Yangtze River Cruise Option
Yichang to Chongqing
3 nights
FB
 Hong Kong
Excelsior Hotel
2/3 nights
B&B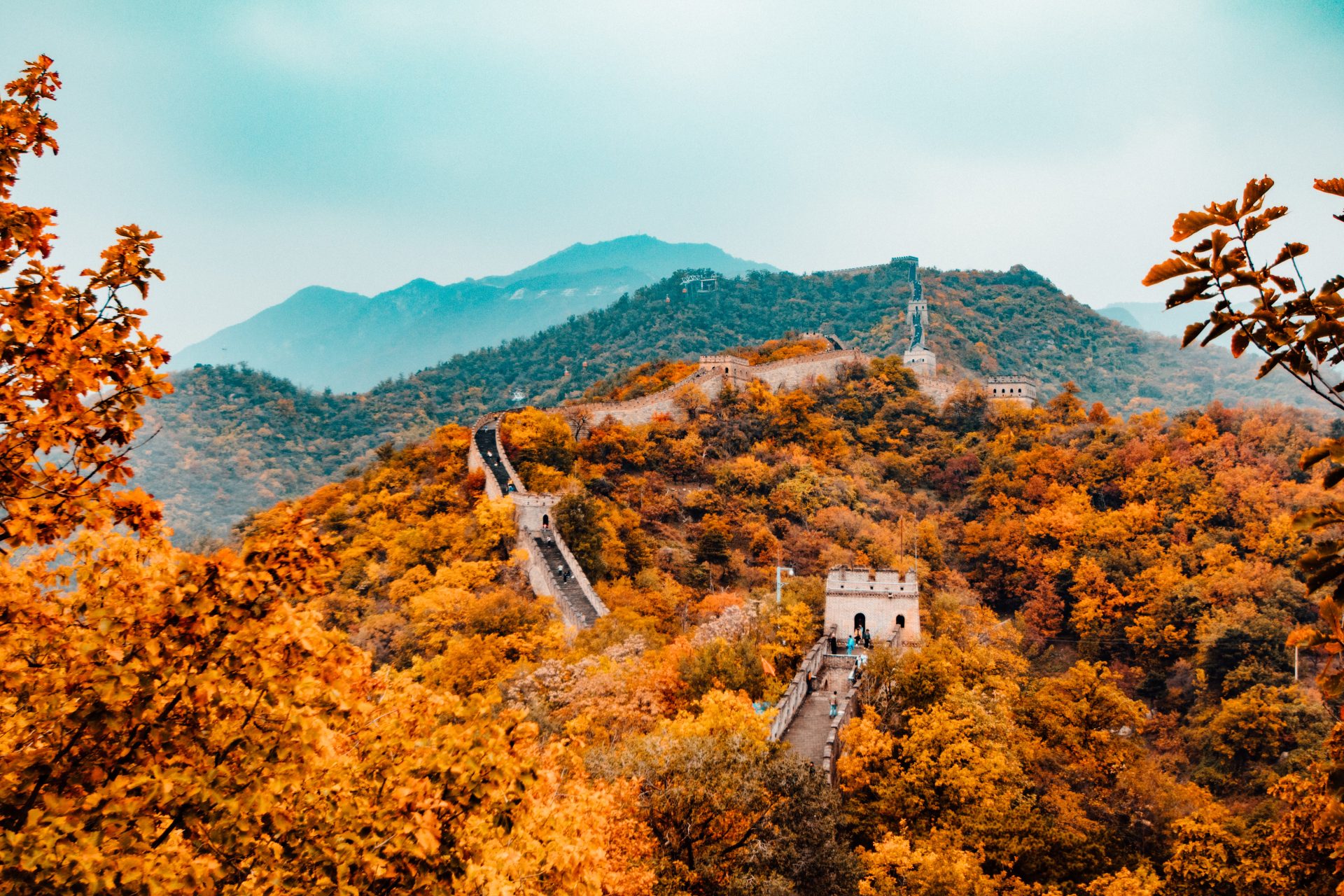 Detailed  Holiday Itinerary
Overnight flight to Beijing
Begin the following itinerary on a private basis with accommodation based 4 star hotels
Day 1 – Beijing
Upon your arrival at Beijing Capital International Airport, meet our representative outside the arrival hall – they will be holding a sign with your name. Enjoy a convenient, hassle-free private transfer to your hotel in a comfortable air-conditioned-vehicle.
No meals
Day 2 – Beijing
Visit one of the greatest human constructions of the world, the Great Wall of China. Tour the Mutianyu section of this incredible landmark, built as early as 221 BC to protect China's northern borders from attacks and invasions. The Mutianyu section of the Great Wall has been well preserved, and it is visited by far fewer tourists than its counterpart at Badaling, making it an ideal place to investigate its impressive architecture, full of watch towers and holes for archers. Stroll across the top of the wall to admire the surrounding scenery – the Mutianyu Great Wall sits in a thick forest whose natural beauty changes with every season.
Stop for lunch at a local restaurant, then visit the nearby Cloisonné Factory to see one of the most visually striking and complex Chinese art forms. These magnificent metal handicrafts are manufactured with six difficult steps, involving laying thin gold threads and copper wires in patterns, soldering and enamelling, then firing the pieces multiple times. Because of the intensity of their production, and their stunning beauty, cloisonné pieces used to be reserved exclusively for the royal family.
Continue on to the Summer Palace, the largest imperial garden in China. An entire day could easily be spent exploring this gorgeous complex with its many waterways, bridges, temples and pavilions. A favourite escape of the imperial family during hot Beijing summers, the Summer Palace was enlarged, abandoned and rebuilt over centuries until it was opened to the public in the early 1900s. Stroll through the grounds to witness the epitome of Chinese garden design, then enjoy a boat ride across the lovely Kunming Lake for a different perspective of the landscape. Walk back through the Long Corridor to see 728 metres adorned with paintings of traditional folktales and myths alongside art commissioned by an emperor to illustrate and preserve his travels around the country.
Breakfast/Lunch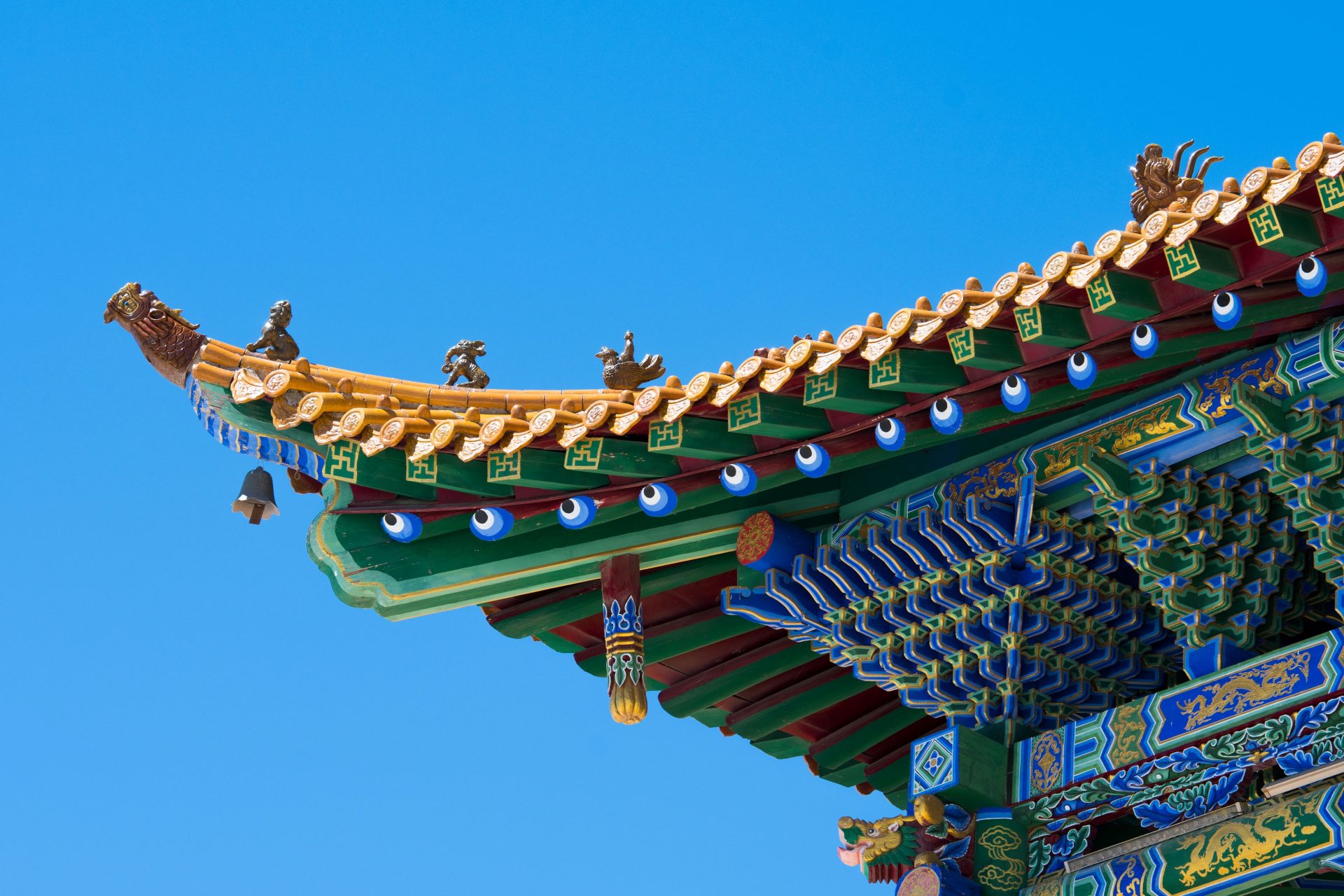 Day 3 – Beijing
We present you with a Local English tour guide and driver who picks you up between 8:00am and 8:30am from the hotel to the Tian'anmen Square. Tiananmen Square is within the top ten largest city squares in the world. It has great cultural significance as it was the site of several important events in Chinese history. We then move on to The Forbidden City which was designed to be the center of the ancient, walled city of Beijing. It is enclosed in a larger, walled area called the Imperial City. The Imperial City is, in turn, enclosed by the Inner City; to its south lies the Outer City.
Our next destination will be the Jingshan Park where you will see the amazing view of the Forbidden City on top of the hills at the park.
We later drive you to a beautiful local restaurant to enjoy a great Chinese lunch. After the lunch we go to the Beijing Silk Store where you will have some insights about silk. We then proceed to Hutong. Hutong which is a Mongolian word meaning water well. At nine meters (about 30 feet) wide, it is the name given to a lane or small street that originated during the Yuan Dynasty (1271-1368). Now they have become representatives of local culture, thus it is the first choice for people who would like to learn about the local history and culture. You will have the opportunity to meet a local teacher from a family to teach you about the Beijing Opera masks, where you will have the chance to try your hands and show your artistic skills.
This tour will be by pedicab which will give you an experience about the Trishaw Ride which is a unique 3-wheeled bicycle.
At the end of the trip, travelers' will be transferred back to their various hotels.
Breakfast/Lunch
Day 4 – Beijing to Xian
Meet our representative at the lobby of your hotel, pick-up time will be confirmed beforehand. Enjoy a convenient, hassle-free private transfer in a comfortable air-conditioned vehicle to Beijing Railway Station
Second class soft seat high speed train from Beijing to Xian.
Upon your arrival at Xian North Railway Station, meet our representative outside the arrival hall – they will be holding a sign with your name. Enjoy a convenient, hassle-free private transfer to your hotel in a comfortable air-conditioned vehicle.
Breakfast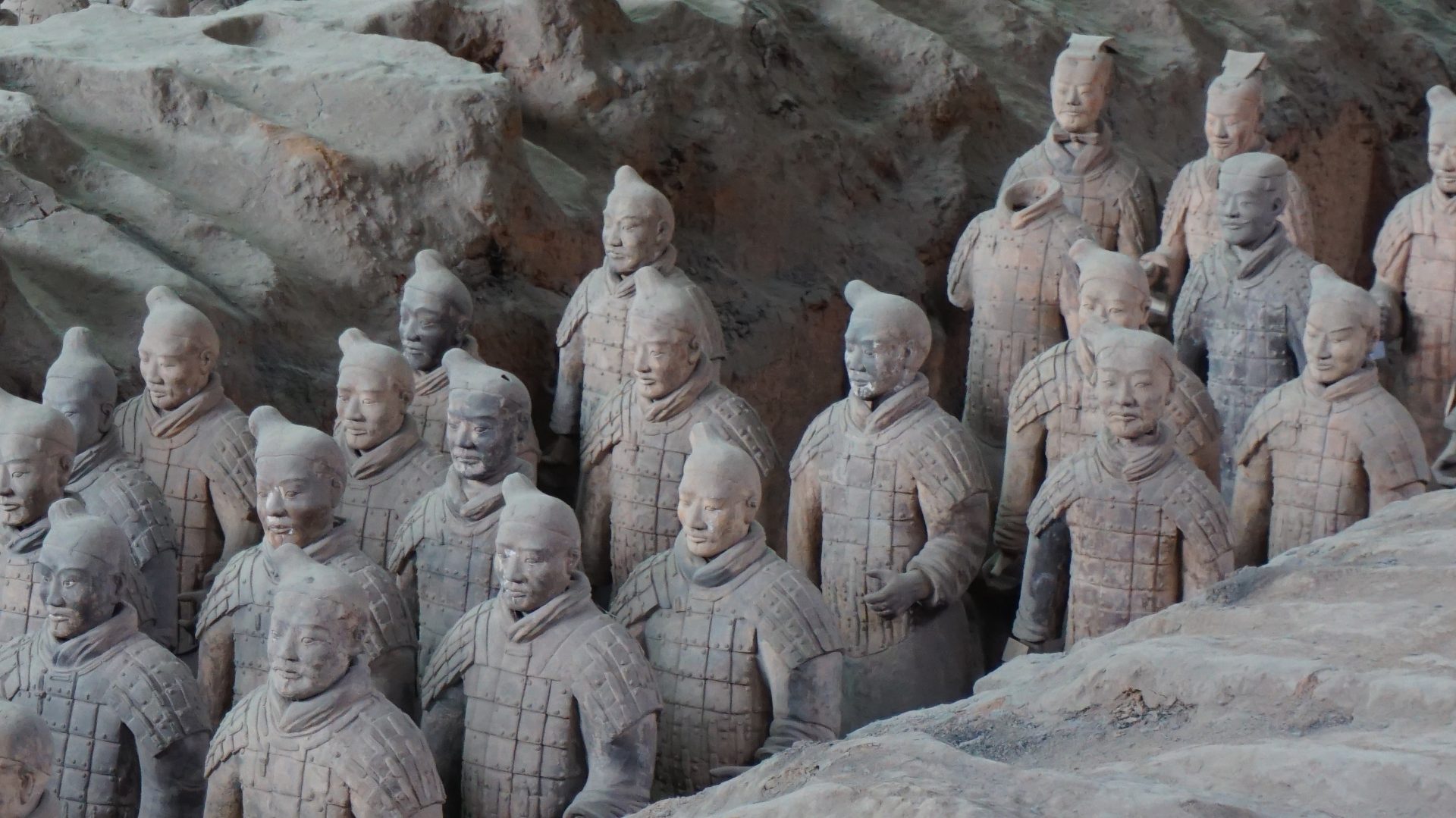 Day 5 – Xian
Spend the day amidst the greatest surviving treasures of ancient Xi'an. Start at the Terracotta Warriors, considered one of the single most important archaeological discoveries in the world. Built to protect the first Qin Emperor after his death, these 8,000 life-size warriors still stand ready for war, arranged in an imposing battle formation and modelled with unique facial expressions, adornments and accessories like spears and swords. More than 700,000 labourers spent 36 years building this army and the tomb complex they protect, but it's possible to see the incredible process today. Head to the Xi'an Art Ceramics and Lacquer Exhibition Centre to see contemporary versions of the Terracotta Warriors being cranked out in all sizes, some of which are available for purchase for anyone needing a bit of ancient protection at home.
Head next to the Xi'an City Wall, originally built by the first Emperor of the Ming Dynasty to protect the city while he unified the surrounding states. This imperial fortress is China's most complete surviving city wall and one of the largest ancient defence systems in the entire world. Over centuries, it has been expanded, damaged, rebuilt and refortified under countless emperors, and it still stands tall as a stubborn legacy of dynasty.
Walk across the top of the wall, wide enough for five horses to ride side by side across its length, to see how the footprint of this fortification has shaped the city. Inside of the walls, Xi'an remains an ancient city of traditional buildings largely unchanged by time. Outside, the city erupts into a metropolis with billboards and skyscrapers begging for space and attention. The division illustrates a region defined by dynamic resilience. Xi'an has changed over time, through dynasties and centuries, but has remained a powerful force eternally in development.
Breakfast/Lunch
Day 6 – Xian to Chengdu
Meet our representative at the lobby of your hotel, pick-up time will be confirmed beforehand. Enjoy a convenient, hassle-free private transfer in a comfortable air-conditioned vehicle to Xian Noth Railway station.
Breakfast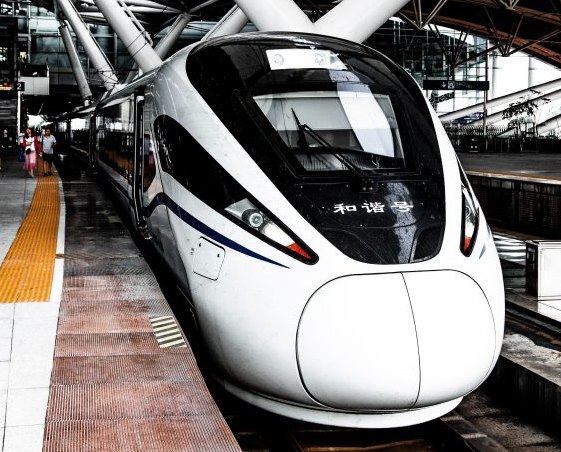 Second class soft seat high speed train from Xian to Chengdu
Upon your arrival at Chengdu Railway Station, meet our representative outside the arrival hall – they will be holding a sign with your name. Enjoy a convenient, hassle-free private transfer to your hotel in a comfortable air-conditioned vehicle.
Day 7 – Chengdu
After being picked up from your hotel, head to the Chengdu Giant Panda Breeding Research Base. The site is home to more than 80 adorable pandas. In addition to the black and white variety that most are familiar with, the base is also home to a number of smaller lesser-known red pandas. Observe the animals eating, playing and enjoying a carefully maintained habitat that closely resembles their natural one. Then, learn how scientists and ecologists are working to protect what few pandas remain in the wild while expanding the captive population. Since 1987, more than 100 pandas have been born at the center. It acts as a critical buffer against extinction to the species and is crucial to the preservation of them.
This afternoon you will visit Kuanzhai Alley and Jinli street. Your visit provides moral and financial support to the ongoing conservation effort -and is a good bit of fun as well! Return to hotel afterwards.
Breakfast/Lunch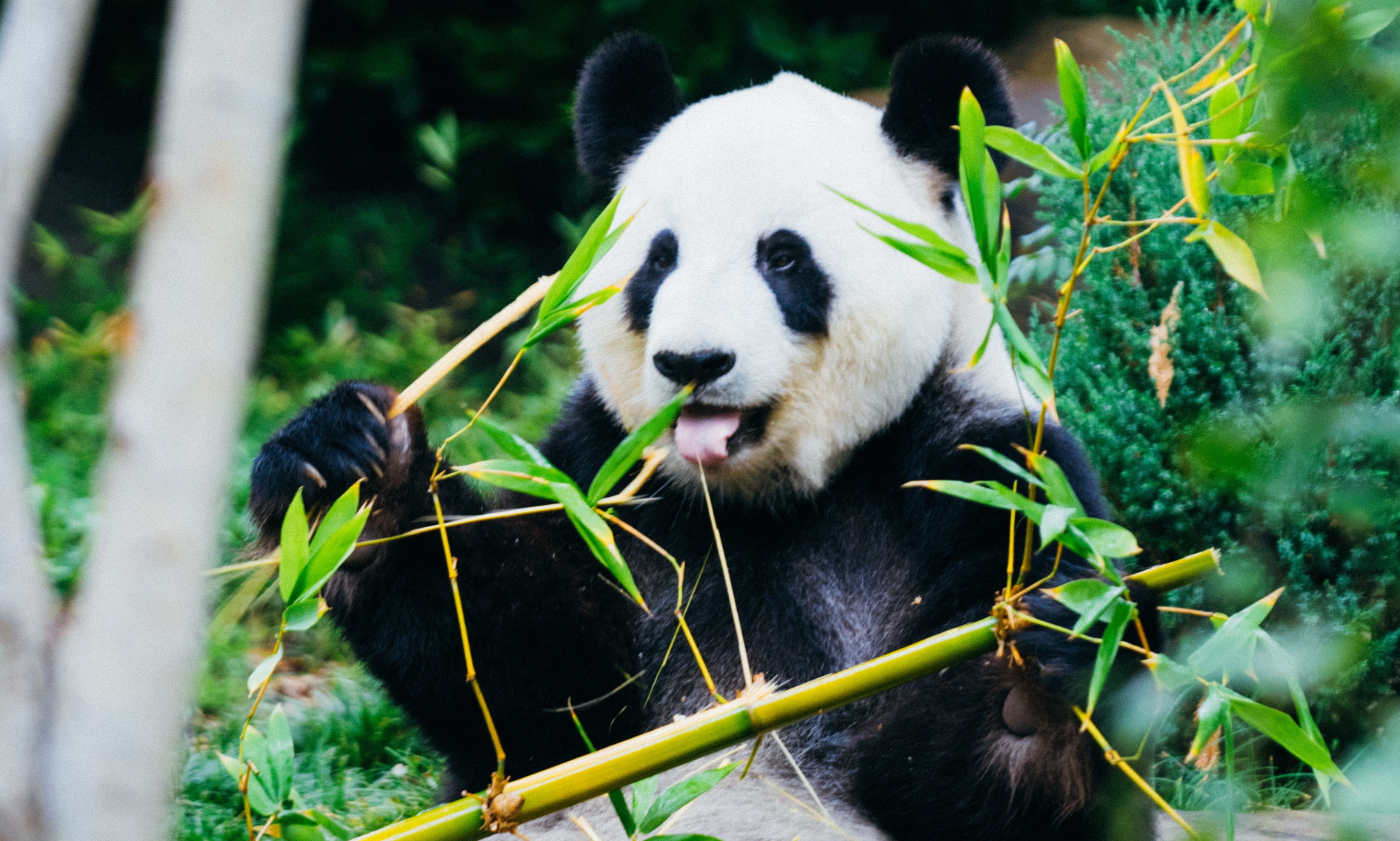 Optional Extra Day – Chengdu
PLEASE NOTE: This activity is not always available to protect the welfare of the Panada
Morning pick up from hotel and transfer to Dujiangyan Penda Base directly. Half day voluntary job including feeding pandas and cleaning their houses, lunch included.
Please note: the starting time of the voluntary work is decided by the Panda base staff, and the whole voluntary work is guided by professional staff, hugging or touching the panda is not allowed. Feeding the panda is possibly not allowed if the pandas are in bad mood…
Afterwards, return back to your hotel.
Breakfast / Lunch
Day 8 – Chengdu
08:00a.m, meet your local tour guide in the lobby of your accommodation hotel midtown Chengdu and depart for full day tour to Leshan Giant Buddha (2.5 hours driving one way) Lunch in local restaurant with one glass of soft drink Followed by driving back to Chengdu city with a relaxing stroll along Jinli Street Your local tour guide will escort you with the stroll along the street and introduce local special snacks to you. You may try some of the snacks as your light dinner (Snack paid at your own consumption at the spot)
Transfer back to the hotel after the tour with evening free at leisure on your own arrangements.
Breakfast/Lunch
Day 9 Chengdu to Shanghai
Chengdu departure transfer to airport for your departure flight to Shanghai.
Breakfast
Fly Chengdu to Shanghai
Upon your arrival at Shanghai Pudong Airport, meet our representative outside the arrival hall – they will be holding a sign with your name. Enjoy a convenient, hassle-free private transfer to your hotel in a comfortable air-conditioned-vehicle.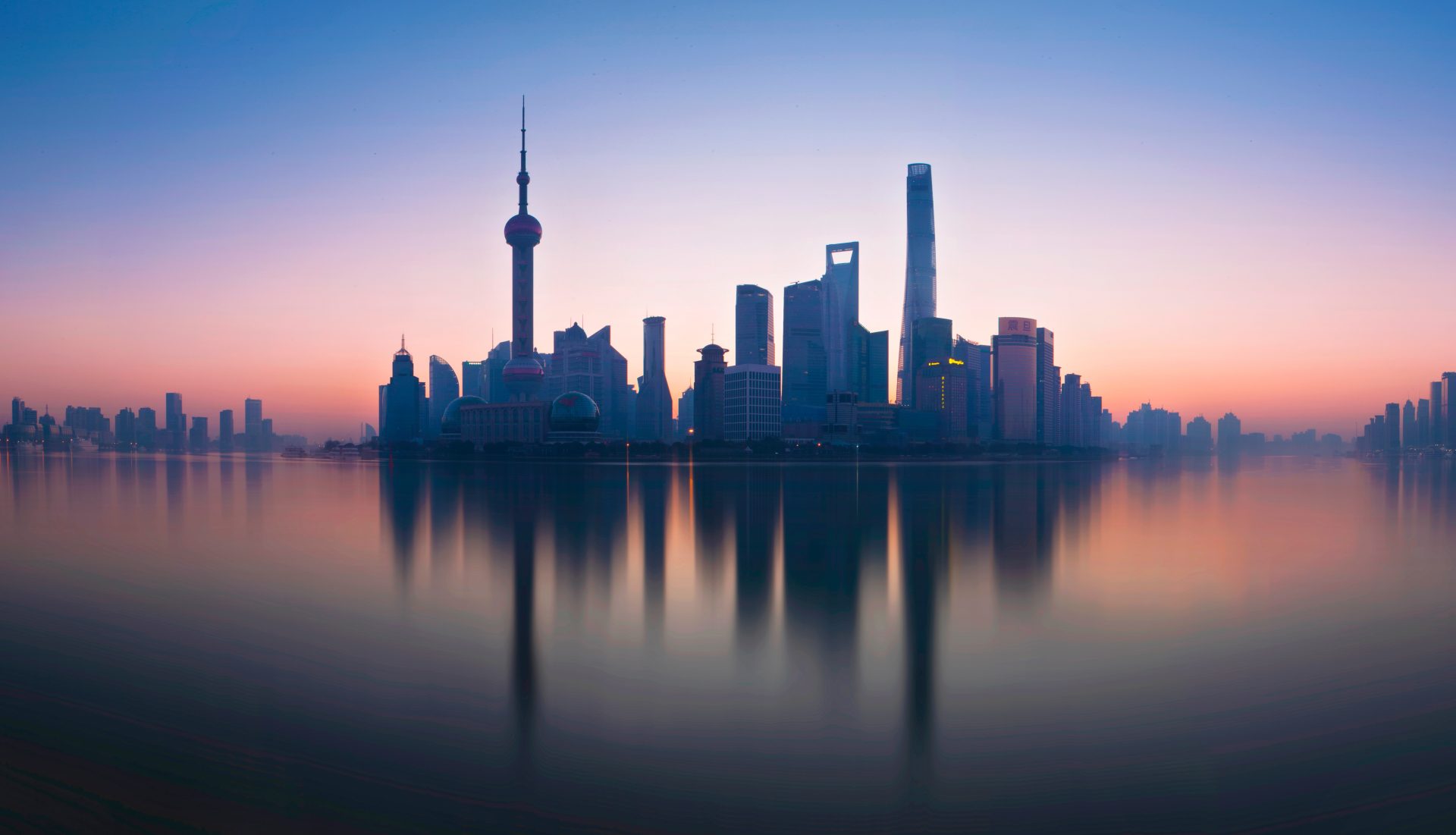 Day 10 – Shanghai
0830 AM: Meet your local tour guide in the lobby of your accommodation hotel and start your city tour Yuyuan Garden, a place of peace and comfort in the heart of bustling Shanghai, dates back to the fabled Ming Dynasty. Now a popular tourist destination, Yuyuan began as a private garden created by Pan Yunduan, who spent almost 20 years – and all of his savings – to build a garden in order to please his parents in their old age. That is why he called this garden "Yuyuan" as "yu" in Chinese means "peace and health".
During the past 400 years, Yuyuan, although restored and reopened several times, was most often in disarray. Due to the decline of the Pan family after Pan Yuduan's death, Yuyuan gradually fell into disuse. Although the local caretakers improved the garden, several civil conflicts in the mid-19th century caused great damage. In 1956, the Shanghai city government reconstructed the garden and restored it to its former splendour.
The Bund, also called Zhongshan Road, is Shanghai's iconic waterfront and regarded as the symbol of the city for hundreds of years. It starts from the Baidu Bridge, which is at the connecting point of the Huangpu River and the Suzhou Creek, to the East Jinling Road and winds southeast for about a mile. Walking along the Bund, which is at the west shore of the Huangpu River, the unique shape of the Oriental Pearl TV Tower can be seen on the opposite side as well as the tallest building in China, the Shanghai World Financial Center.
Lunch in local restaurant with one glass of soft drink
Silk Museum – The Silk Museum is an educational journey through the production of silk, one of China's most famous and luxurious materials. Learn about the use of silkworms and silk moths in its production; the manufacturing process; as well as silk's journey along the Silk Road which brought this product across Asia and Europe.
Xintiandi – An affluent area, Xintiandi is a newly redeveloped district in the centre of Shanghai home to boutique shopping and luxurious dining. The buildings here are designed and redeveloped from traditional style of Shanghai housing from the early 20th century, called Shikumen.
Transfer back to the hotel after the tour
Day 11 – Shanghai home
Meet our representative at the lobby of your hotel, pick-up time will be confirmed beforehand. Enjoy a convenient, hassle-free private transfer in a comfortable air-conditioned vehicle to Shanghai Pudong Airport.
Prices based on £3440 per person excluding flights based on September 2022
(Optional Panda volunteer day is subject to availability and access to the centre and prices will be obtained).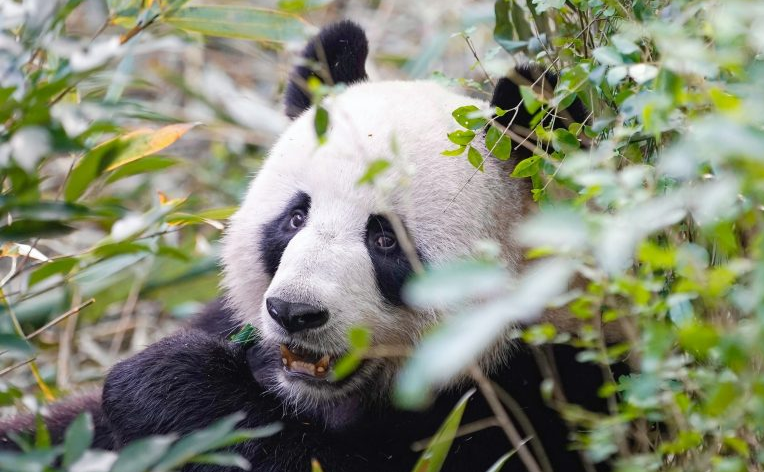 About the Panda
Pandas are very shy. Seeing them in the wild is rare as they live mainly in temperate forests high in the mountains of southwest China. They are part of the bear family with a thick body, a large head, round ears and their strong legs and arms are great for climbing.
The giant panda has an insatiable appetite for bamboo shoots and leaves which means a large portion of their day is taken up with eating. Despite being classified as a carnivore, the panda's diet consists largely of their much-loved bamboo which accounts for 99 percent of their diets, although they do enjoy a diet of fruit, yams, sugar cane, fish, or small animals too. Pandas' molars are very broad and flat. The shape of the teeth helps the animals crush the bamboo shoots, leaves, and stems that they eat. They can chomp on bamboo up to one-and-a-half inches thick. They use their enlarged wrist bones that function as opposable thumbs and five fingers that enable it to hold and tear bamboo. Pandas eat fast, they eat a lot, and they spend about 12 hours a day doing it!
After a five-month pregnancy, females give birth to a cub or two, though they cannot often care for both twins. They are born very small – the size of a block of butter – weighing around 100/140grams (approx 3.5 to 5 ounces). They are born blind and white and develop their much-loved colouring later. Pandas are dependent on their mothers for the first few months of their lives. The cubs cannot crawl until they reach three months of age and are fully weaned at 8 to 9 months and tend to stay with their mother until she becomes pregnant again. Female pandas can grow up to about 200 pounds, while males can grow up to about 300 pounds as adults. However, they are surprisingly excellent tree climbers despite their bulk and are also good swimmers.
Facts About The Panda
Vulnerable species
COMMON NAME: Giant Panda
SCIENTIFIC NAME: Ailuropoda melanoleuca
TYPE: Mammal
DIET: Omnivore
AVERAGE LIFE SPAN IN THE WILD: 20 years
SIZE: 4 to 5 feet
WEIGHT: 300 pounds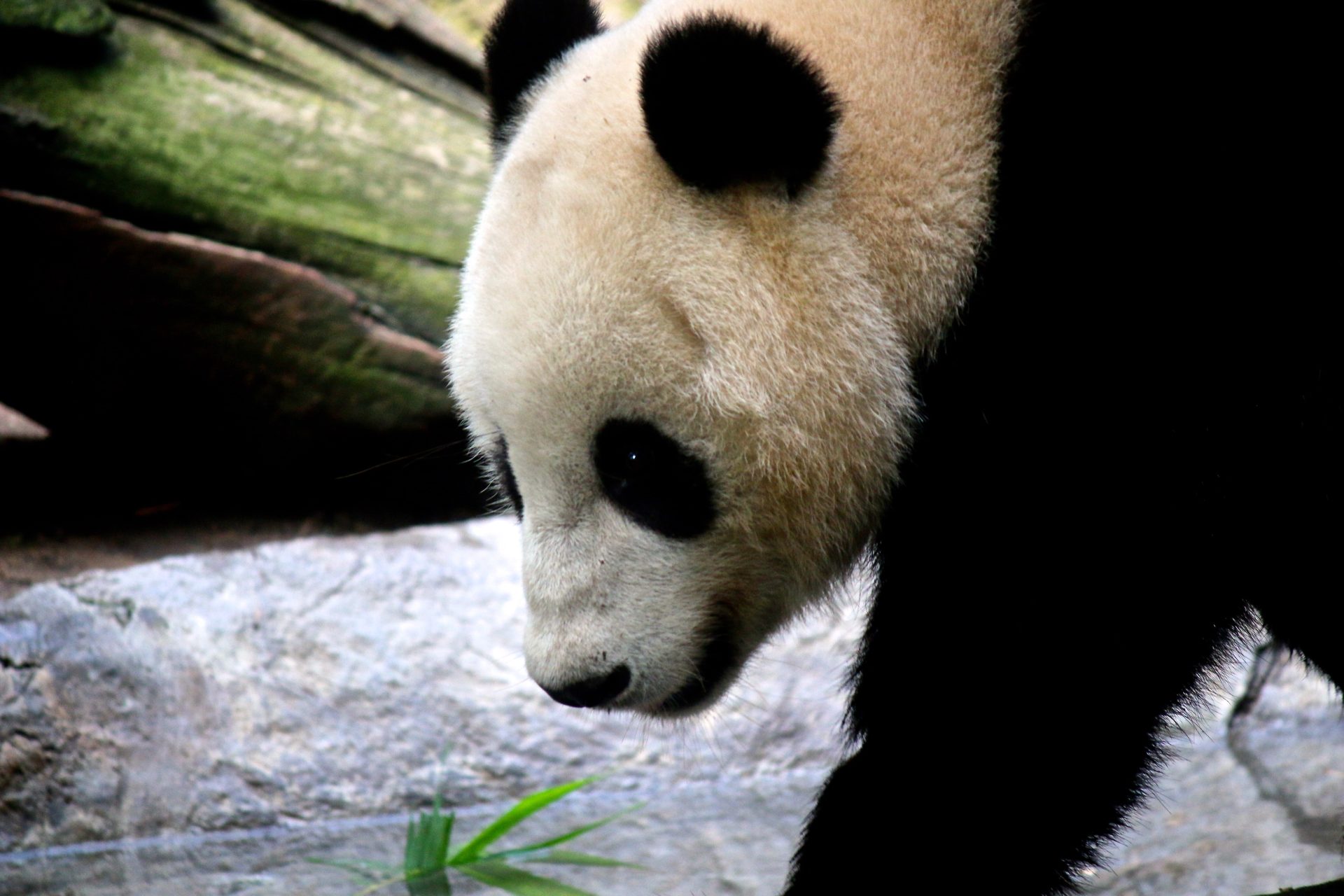 ---
Best Places to See Pandas
China has redoubled its efforts to protect the survival of its iconic and lovable animal in recent years and the very best way of seeing them is at one of the first-class research facilities. At these vast research centres, you can watch the giant pandas in a setting that replicates their natural habitat. (a bamboo forest) These centres have been established to protect and save the animal from extinction after stopping all poaching and deforestation in the region. Giant pandas have notoriously low libidos too, but the various units have experienced real success in getting them to procreate. Thanks largely to the base's efforts, giant pandas are increasing in numbers and have been removed from the endangered species list, but are still classed as 'vulnerable'.
Wolong National Nature Reserve
The only remaining giant panda habitat is on the mountainous eastern edge of west China, in Sichuan, Shaanxi, and Gansu provinces. Giant Pandas mainly live in Sichuan Province, However, the chance of seeing a giant panda in the wild is very small, even for those professional conservationists in the panda reserves. If you want to explore the wild pandas' habitat, one of the best places is Wolong National Nature Reserve which is in the southwest of Wenchuan County, 130km (80 miles) from Chengdu, the capital of Sichuan Province. It is the core part of Sichuan giant panda sanctuaries and one of the world natural heritages in China.
Wolong, known as "the homeland of pandas ", in China, is part of the original habitat where you can now see many giant pandas in the panda base and panda centre. The centre is divided into two sections. It is a Panda base, integrating scientific research, captive breeding and reintroduction into the wild. The area in Shengshuping is for captive breeding and in Huangcaoping the concentration is on reintroduction training. The reason for these projects is due to the panda being declared endangered by the early nineties because of rampant poaching and rapid destruction of natural habitat. Thanks to a truly remarkable feat and persistent efforts in China, Wolong is now the largest protected area designated for conserving the endangered giant panda and has become a global symbol of successful wildlife conservation. According to the 2014 census, the Giant panda has climbed out of the endangered species list with now over 1800 estimated alive in the wild plus many hundred in captivity.
It takes around two hours to get to the centre form Chengdu city outskirts and you will need to allow a minimum of one (maybe two) days to get the most out of your time seeing pandas, taking care of pandas and taking a photo with a panda. It is especially recommended for those people who want to take part in the volunteer program (taking care of pandas).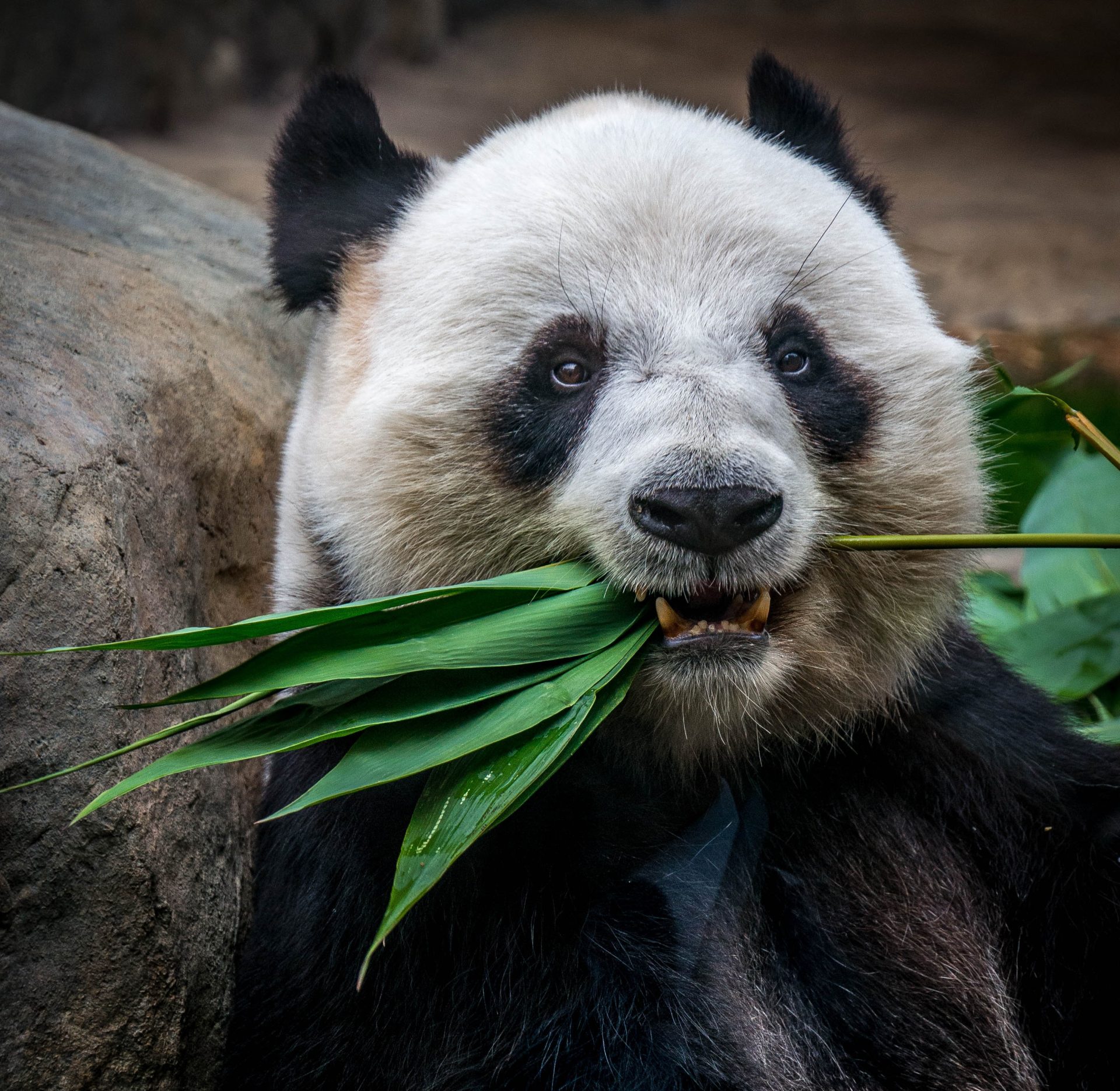 The Giant Panda Breeding Centre in Chengdu
The city of Chengdu is known as the panda capital of the world thanks to the important conservation centres situated here and it makes an obvious choice for those wanting a chance to see the cuddly animals. The Giant Panda Breeding Centre in Chengdu is the best place to see baby giant pandas.
Located on the outskirts of the city, the Chengdu Research Base of Giant Panda Breeding is one of China's most popular places to see pandas. With initially just six giant pandas in1987, the panda population has grown to around 70 pandas now, including cubs. This breeding centre aims to recreate the panda's natural living environment, and to train the pandas to adapt to wild living, and then releases them into the wild for the continuation and preservation of this charming and endangered species.
It takes around 40 minutes to get to the centre form Chengdu city outskirts and you will need to allow a minimum of half a day to get the most out of your time spent watching  these endearing creatures.
Dujiangyan Panda Reserve close to Chengdu
The Dujiangyan Panda Base is the newest of China's research centres dedicated to Conservation and Research Centre for the Giant Panda. It provides large, natural enclosures with 760 acres at the foot of Qingcheng Mountain. Dujiangyan Panda Valley is the best place for those who wish to get involved and volunteer to care for giant pandas. The forested mountains also lend themselves beautifully to hikes, which may present an opportunity to see pandas in the wild – if you are very lucky!
The Dujiangyan Panda Base is home to a number of well-known pandas that have returned to China after being born abroad, so even if you're not volunteering or having your photo taken, you'll still get the chance to observe the pandas at feeding time or during the day as they sit around and take it easy.
It takes around 90 minutes to get to the centre form Chengdu city outskirts and you will need to allow a minimum of a day to join the volunteer programme that enables visitors to assist with maintaining the living quarters, feeding the pandas and planting bamboo trees to ensure a continuous supply of food. On top of this, volunteers will explore the panda rescue exhibition hall and watch documentaries to learn more about the work that goes into looking after these animals. The volunteer programme costs around USD $100 per person per day and with limited numbers, it's imperative you book in advance.
Within the grounds of the base over 20 areas have been designated for particular activities with a kindergarten for baby pandas, a breeding zone, various bamboo forests to provide ample food and a research centre with details on conservation efforts.
NOTE:
It is possible at times, that you will not be able to feed or hold the pandas. This practice is sometimes in place to avoid them contracting infections from humans and several projects emphasise limiting interaction to prepare the pandas for the wild. Proof of Inoculations or a medical form/letter may be required from your doctor to prove you are healthy and don't have any infectious diease. Our Wildlife Escapes experts will give you the most up to date information at the time of booking.
Where else can you see these endearing black and white creatures:
Bifengxia Giant Panda Base
Located in Ya'an city roughly a two-and-a-half-hour drive from downtown Chengdu, the Bifengxia Giant Panda Base is home to many of the black-and-white animals that have been rescued from the Wolong National Natural Reserve which suffered extensive damage after an earthquake in 2008. Spread across a V-shaped gorge, the grounds of the panda centre encompass a varied terrain and vegetation with valleys and waterfalls reminiscent of the panda's natural environment, in view that they can be trained and one day be returned to the wild.
Laohegou Land Trust Reserve & Tangjiahe Nature Reserve:
Laohegou is home to a vast variety of wildlife including golden snub-nosed monkeys, Asian golden cats, musk deer and giant pandas. It's a great place for intrepid travellers and nature-lovers who wish to learn about panda tracking and conservation.
Tangjiahe is one of the most important nature reserves in China and is home to many protected species including giant pandas, red pandas, snub-nosed monkeys, clouded leopards and takins- a goat-antelope typically found in the eastern Himalaya. It is a great place for trekking and hiking and is one of the seven reserves in Sichuan that makes up the largest remaining habitat for the giant panda and one of the most biodiverse regions in the world.
Even though there is a slim chance of seeing pandas or even their footprints, you will be impressed by the beautiful scenery that both Tangjiahe and Laohegou Nature Reserves provide and it is a unique opportunity to see a very different side of China that is mostly overlooked by overseas travellers.
Beijing Zoo: Easiest Access, But Most Crowded
Location in Beijing City the zoo is ideal for those that can't make it to Chengdu. Beijing Zoo is the largest zoo in China with the largest number of animal species and is probably one of the best zoos in the world, with the panda house being one of the most popular enclosures there.
For those who can make their trip to Chengdu, Beijing Zoo is a good alternative for seeing pandas and you will need to allow at least a few hours here to make it worthwhile. However, be warned that the panda house is always very busy, but we have contact with guides that often know how to escape the crowds….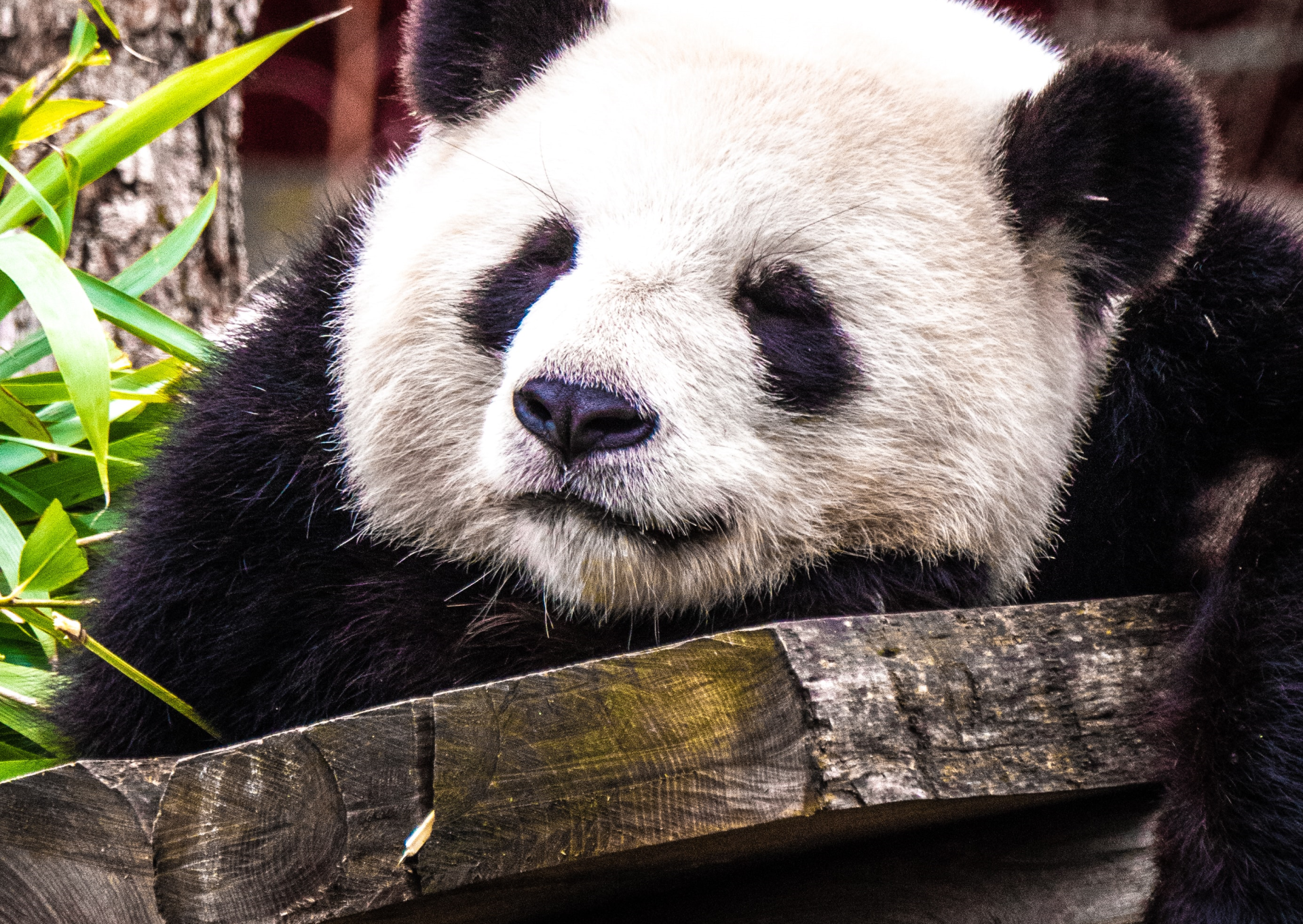 Why we love China
If you are looking for something different, a destination that is exotic, stimulating, packed full of new sights and experiences, then China is best in the world. It is a destination where you can discover a country that's vastly different from your own. It boasts the world's richest breadth of culture and should be at the top of your must-visit bucket list.
China is chaotic and the air could be better in certain cities, but China is one of the safest countries in the world. China boasts incredible monuments and ancient treasures that exceed all other countries for size and number: from ancient palaces to the Great Wall; buried armies; canals; pagodas; temples; huge Buddhas and of course the adorable giant panda which is "China's national treasure" that lives nowhere else in the world outside of captivity.
As far as natural beauty goes, China is bigger, more-varied and more spectacular than any country in the world, if you count everything from the legendary Yellow Mountains of Huangshan, the rainbow lakes of Jiuzhaigou, Pandora's floating pinnacles in Zhangjiajie, Guilin's charming karst, hikers most-loved gorge — Tiger Leaping Gorge, and the world's highest and most majestic plateau in Tibet.
It is doubtful you'll discover the true delights of Chinese food, and sample its surprising variety of ingredients, until you try it in China. Each region has its own unique specialty dishes such as Beijing roast duck, spicy hotpot in Chengdu, Shanghainese soup dumplings, rice noodles in Guilin, and dim sum in Hong Kong.
Despite the big cities and hustle and bustle much of China is thankfully not so "developed" . It is a country full of intriguing traditions, a love for fresh ingredients, hospitality, and a strongly-held cultural identity. It is a country worth exploring and at Wildlife Escapes we can find you an authentic experience to enrich your once-in-a-lifetime China holiday.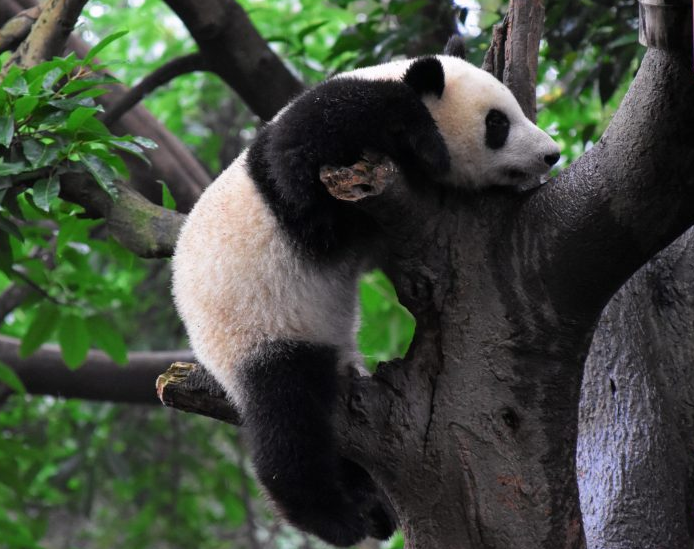 China Top Tips — Know Before You Go
China is a fascinating country, but very different, so we've listed some tips to help you:
You need a visa for China to be able to travel to the country.
Be wise to the pollution issues, but it is not always as bad as the media would lead you to expect. On some days, however, the pollution in cities like Beijing may still affect your experience, especially if you have a respiratory condition.
Spring and autumn are the best times to visit China – watch out for public and school holidays when tourist attractions can become exceptionally busy.
Include a High-speed rail journey otherwise private transport is the most hassle-free way to explore China's destinations.
It is always good to Learn a few phrases of Mandarin to enhance your experience in China.
China is not only known for its beautiful scenery and historic sites, but also for its food. Different provinces provide their own unique touch to their food and it's certainly worth practice using chopsticks.
Toilets are rather interesting in China and it is important to know that many public bathrooms do not provide toilet paper or paper towels or soap. Always leave your accommodation with toilet paper, and you may want to carry hand sanitizer too. The public restrooms are mostly squat toilets.
It is not customary to tip in Mainland China and tips are likely to be awkwardly refused.
Many websites and applications such as Facebook, Google, WhatsApp, Youtube and Instagram, including personal email adresses are blocked in China. You may require a Virtual Private Network (VPN) connection to give you access. It is recommended you source a reliable service or speak to an IT specialist to arrange this before you travel.
Avoid travelling (if you can) over Chinese national and public holidays. China is the worlds most populous country, so over their holidays it can get extremely busy.
Guides can make or break a trip. We suggest a local 'English speaking' guide to give you an authentic Chinese experience. The guides will give great tips to avoid busy places at certain times and give you plenty of time to take in as much as you can. To ensure the best experience, your Wildlife Escapes expert can help you arrange the right guide to make your trip memorable.
The Best Times to Visit China and to See Giant Pandas in Chengdu
Seeing cute pandas is one of the must-do activities in Chengdu and on many traveller's bucket list. The best time to visit and see lively pandas is from September to June — they like to climb trees, eat, and have fun outside. The best time of day to see pandas is in the morning. Pandas eat and sleep all day, and they fall asleep after lunch, so morning is recommended.
Spring and Autumn are also the best seasons to visit China and therefore ideal to combine a visit to Chengdu to see the pandas. The weather tends to be warm and dry during these periods, in contrast to the bitterly cold winters and hot, humid summers experienced in much of the country. The most popular time to combine a tour of China and to see the pandas is March, April & Early May and then the end of September, October & November. However, you will see below that if it's new-born cubs you want to see, then late summer is a good time too, but you won't see much activity from the mature adults when it's hot!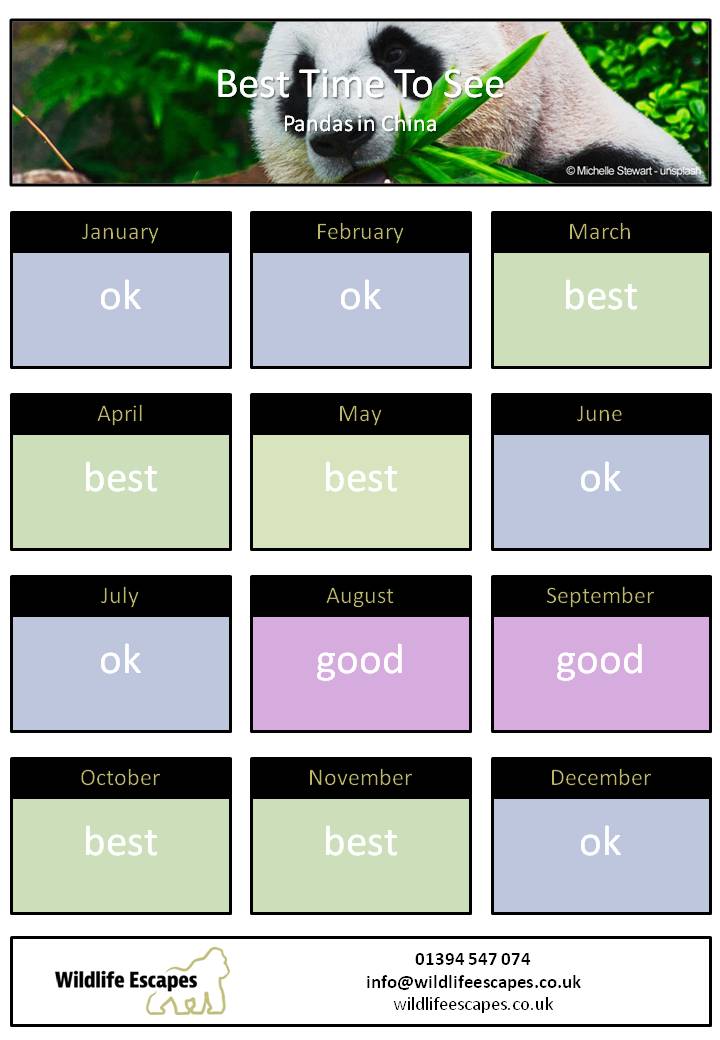 Best Times to See Panda Cubs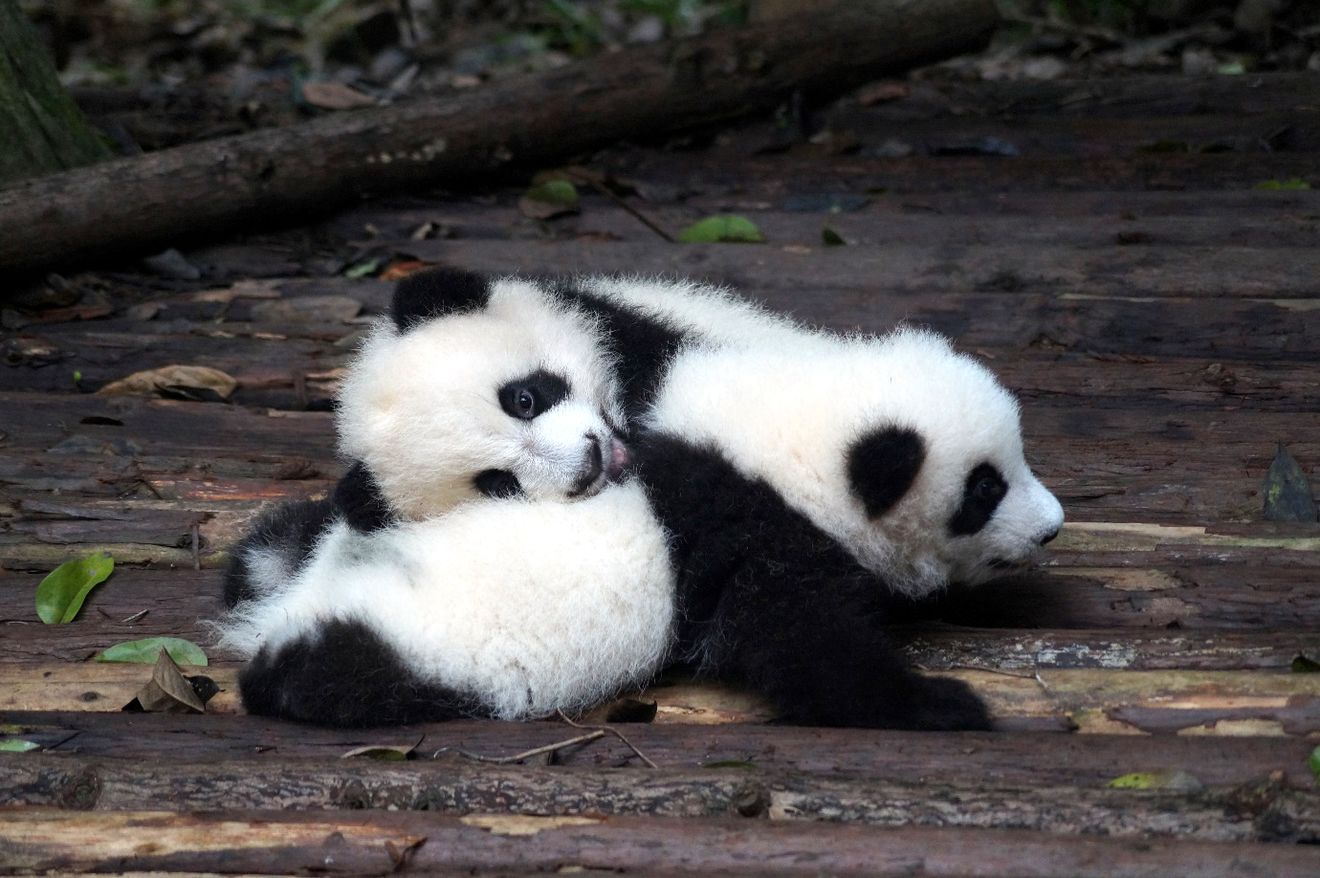 New-born panda cubs are especially popular, but you need to visit Chengdu in the right months to see these tiny pandas:
Late July
Pandas of 1 week old, 1 year old, and 2 years in age
Early August
Pandas of 1, 2 or 3 weeks old and 1 year in age
Middle August
Pandas of 1, 2 or 3 weeks, 1 month old, and 1 year in age
Late August
Pandas of 1, 2 and 3 weeks old, 1 month, 40 days, and 1 year in age
September
Pandas that are weeks old, months old, and years old
October
Pandas that are months old and years old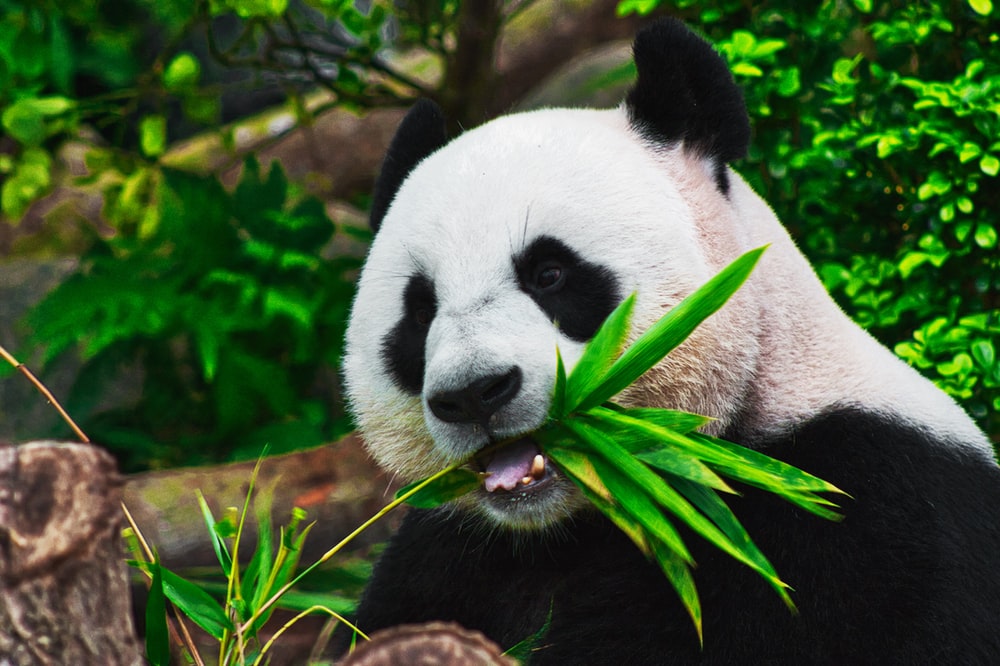 Pandas Tips
Known as the giant panda, the panda bear or simply panda, with its distinctive black and white coat, is adored by the world and considered a national treasure in China. This bear also has a special significance for WWF (world wildlife fund) because it has been their logo since it was founded in 1961. The panda has become one of China's most iconic images and an internet sensation with videos of their hilarious antics.
Spring and Autumn are the best seasons to visit Chengdu to see the giant pandas. However late summer onwards is good if you want to see new-born pandas. It is said that giant panda babies are born 'undercooked' because they are so small and appear underdeveloped when born – No one seems to know why! A new-born panda cub is born the size of a block of butter, which means that panda mothers are 900 times larger than their babies.
Between September and June, the pandas are more lively, when they like to climb trees, eat, and have fun outside. The best time of day to see pandas is in the morning when the temperature is cool. Giant pandas are solitary and if you are lucky, you can sometimes see male pandas relax by doing handstands against trees.
Proof of Inoculations or a medical form/letter may be required from your doctor to prove you are healthy and don't have any infectious diease when visiting the pandas in certain research centres.
It's an amazing lifetime experience getting up close and personal with these gentle giants and our experts at Wildlife Escapes can help make this happen.