This vast country is undoubtedly one of the most culturally and geographically diverse places on earth. South Africa is often described as 'A world in one country' and when you visit, you'll understand why. It boasts more than its fair share of the finer things to be found on this amazing planet of ours. It is one of our favourite destinations because holidays to South Africa are truly magical, humbling and offer incredible adventures that will leave an everlasting imprint in your mind. Fondly known as the 'Rainbow Nation' by the locals, South Africa has multicultural inhabitants, a fascinating mix of cultures and there are 11 official languages. It has some of the best gourmet restaurants in the world, an impressive art scene, vibrant nightlife and some beautiful beaches; enjoy a local braai (barbecue) in the Soweto township; browse the bustling Indian markets in Durban; or sample some of the world's finest wines in the plethora of wine estates dotting the Cape Winelands. Some historical attractions to explore include the Zululand battlefields of KwaZulu-Natal, the Apartheid Museum in Johannesburg and Robben Island which is  just off the coast of Cape Town. Above all else, its appeal lies in its remarkably untamed wilderness with its astonishing range of wildlife roaming freely across massive, unfenced game reserves such as the world-famous Kruger National Park.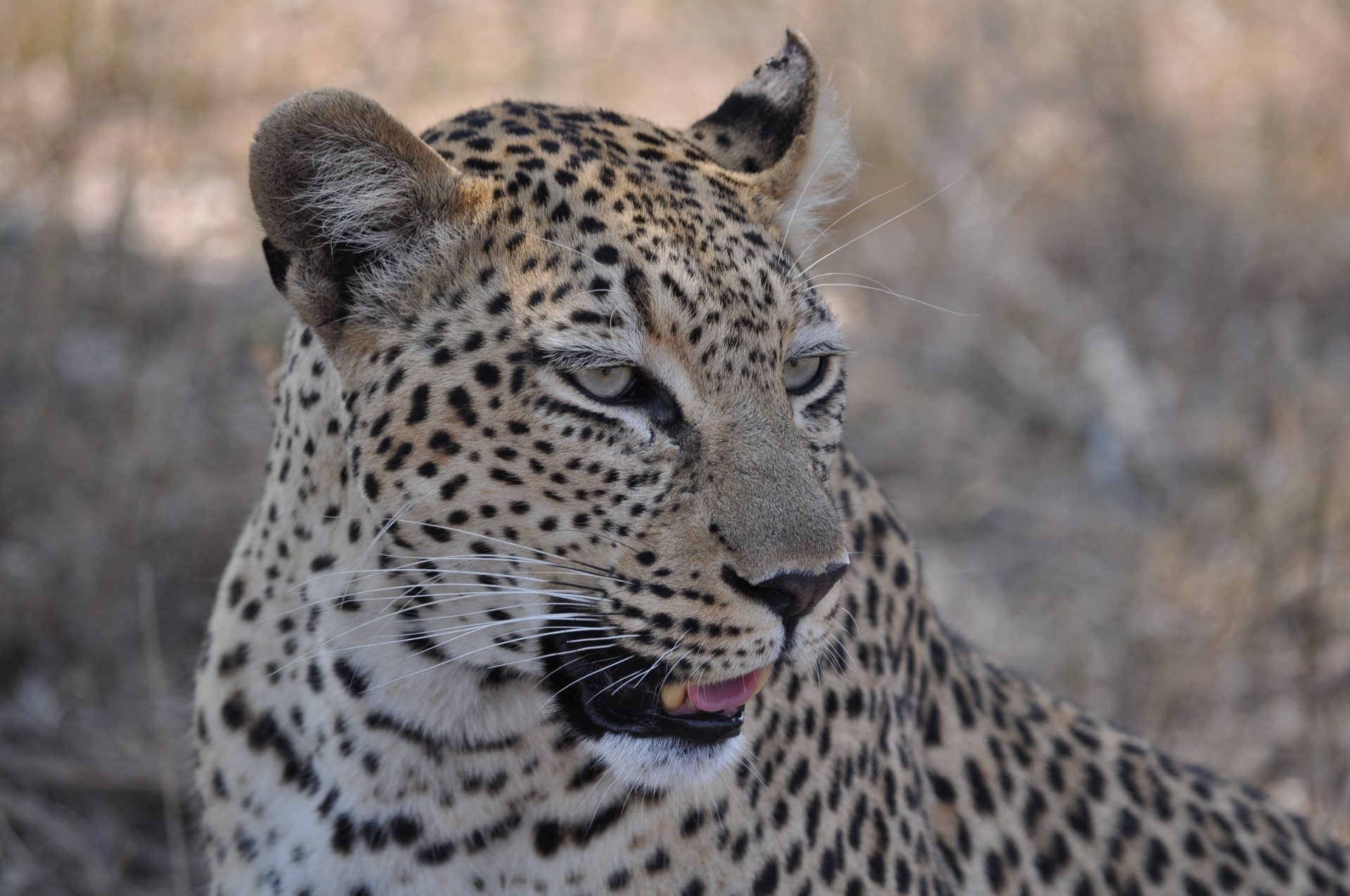 Discover all that South African holidays have to offer with life-changing luxury safaris, city escapes, sunny surfing spots, indulgent wine tours and more. Hike one of the world's seven new wonders; Table Mountain, search for the big five on a safari in Kruger National Park and see the best of South Africa's impressive mountain scenery, spectacular gorges, graceful winelands and breath-taking coastlines along the scenic South Africa Garden Route tour.
For first-timers to Africa, South Africa is an obvious choice for many good reasons – whether you're looking for a destination that's great for families or one that offers a cool, urbane sophistication – it truly offers an unforgettable experience to everyone. So, whatever holiday plans you dream of, give our Wildlife Escapes Experts a call and we can help plan your perfect South Africa Experience.
South Africa Wildlife
Animal lovers big and small will be enchanted by the intimate experiences and the huge variety of wildlife in South Africa. With game parks and reserves scattered across the country, covering vast areas of landscape of every description, you are never far away from an encounter with nature and a wildlife experience of a lifetime.
The landscapes of South Africa offer the full spectrum of habitat. These range from dense green forests to arid deserts and everything in-between. It is therefore, the ideal home for thousands of animal species. These include exciting predators, birds, mammals, reptiles, amphibians and a huge variety of fascinating insects. These different species are found in plentiful abundance in the game reserves and national parks of the country, as well as in the wild and natural countryside.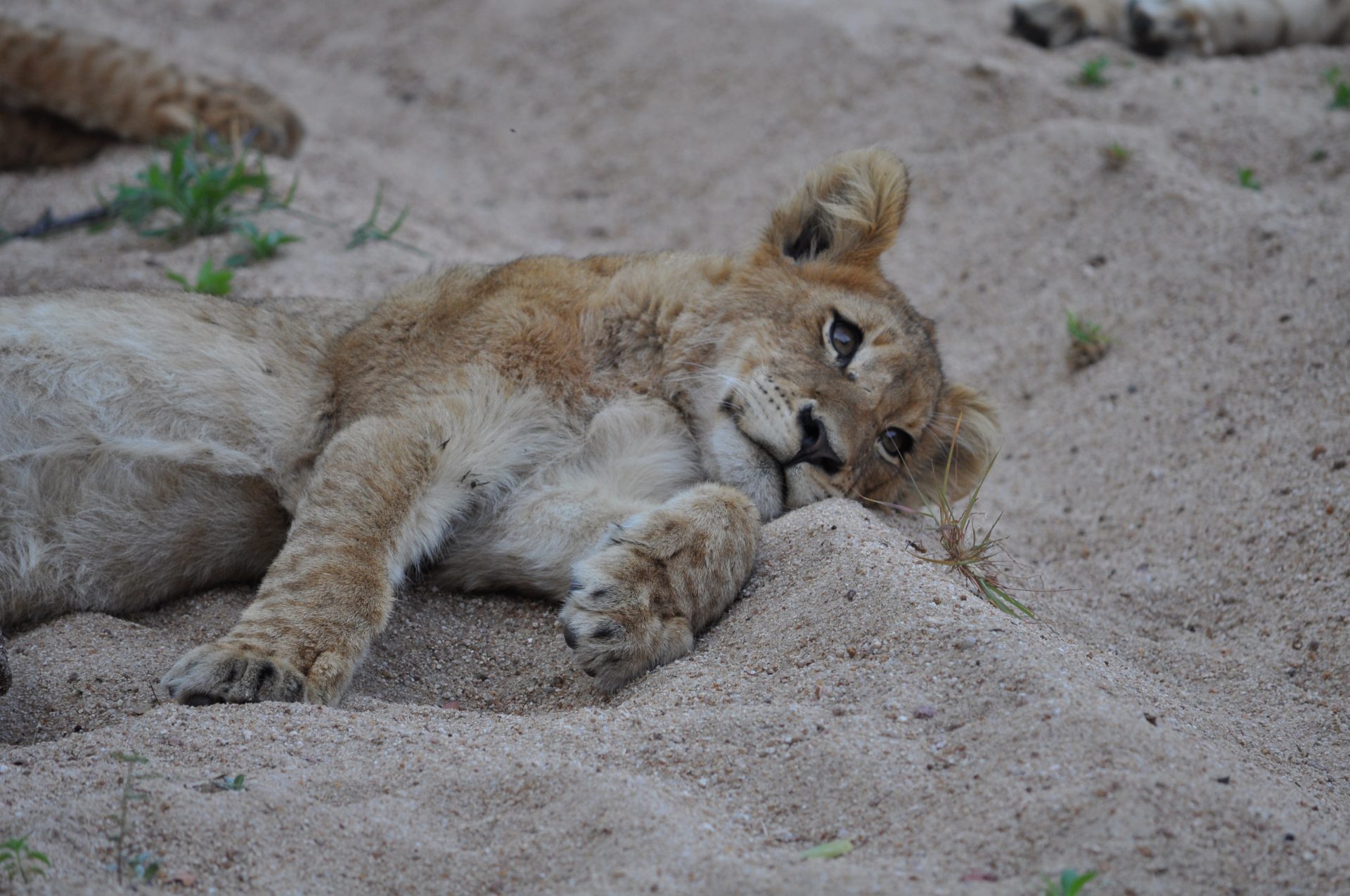 It doesn't get much better than a safari in Kruger Park. Home to the widest diversity of wildlife in South Africa, it delivers some of the finest game viewing in the world. Kruger offers award-winning accommodation and some of Africa's best trackers and guides, ready to take you on thrilling game drives and walking safaris. If ticking off seeing the Big 5 – leopard, lion, elephant, rhino and buffalo – is on your bucket list, then choose a Kruger safari – it's actually not unusual to see all five in one day. The national park delivers fantastic wildlife sightings with healthy populations of sought-after species like cheetah and wild dog plus excellent birding too.
There are nearly 300 mammal species to be found in South Africa, which include a collection of impressive predators. These make for fabulous sightings on any game drive or safari. Of all the species found here, there are 11 endangered (including the African Wild Dog, the Mountain Zebra, Sei Whale and Blue Whale) and two that are critically endangered (De Winton's Golden Mole and the Riverine Rabbit). The Endemic mammals of South Africa include the Cape Elephant Shrew, Cape Mole-rat, Cape Grysbok, Bontebok, Cape Kudu, Springbok and the Cape Horseshoe Bat.
Marine mammals are a major draw to South Africa, thanks to its extensive shoreline. Dolphins can frequently be seen frolicking along the coast, swimming in schools of 200 to 300. Whales (such as the Humpback and Southern Right) appear along the local coast between July and December and can be seen from the shore or on a whale-watching tour.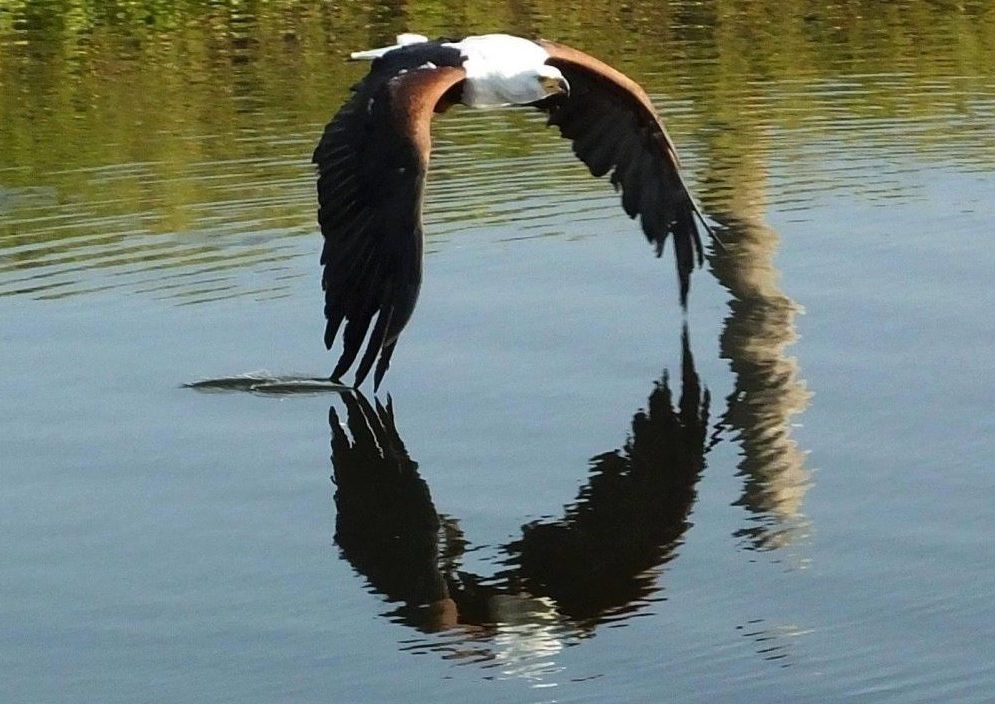 South Africa is also home to approximately 175 endemic bird species, as well as hundreds more species. Notable endemic varieties include the Black Oystercatcher, Blue Crane, Cape Parrot, Cape Vulture, Forest Canary, Ground Woodpecker, Jackal Buzzard, Knysna Turaco, Namaqua Sandgrouse, Protea Seedeater, Southern Bald Ibis, Southern Pale Chanting Goshawk, Whitebacked Mousebird and the Yellow-breasted Pipit. Avian enthusiasts are well-rewarded when they visit South Africa. Don't forget binoculars and identification aids!
Some of the reptiles found in South Africa are very intriguing. Some look prehistoric, others frightening, but all are important contributors to the local biodiversity. The reptiles that are endemic to this country include the Geometric Tortoise, Speckled Padloper, Southern Adder, Giant Girdled Lizard and the Cape Legless Skink.
Amphibians that can only be found in South Africa include the Table Mountain Ghost Frog, Knysna Spiny Reed Frog and the Mistbelt Chirping Frog.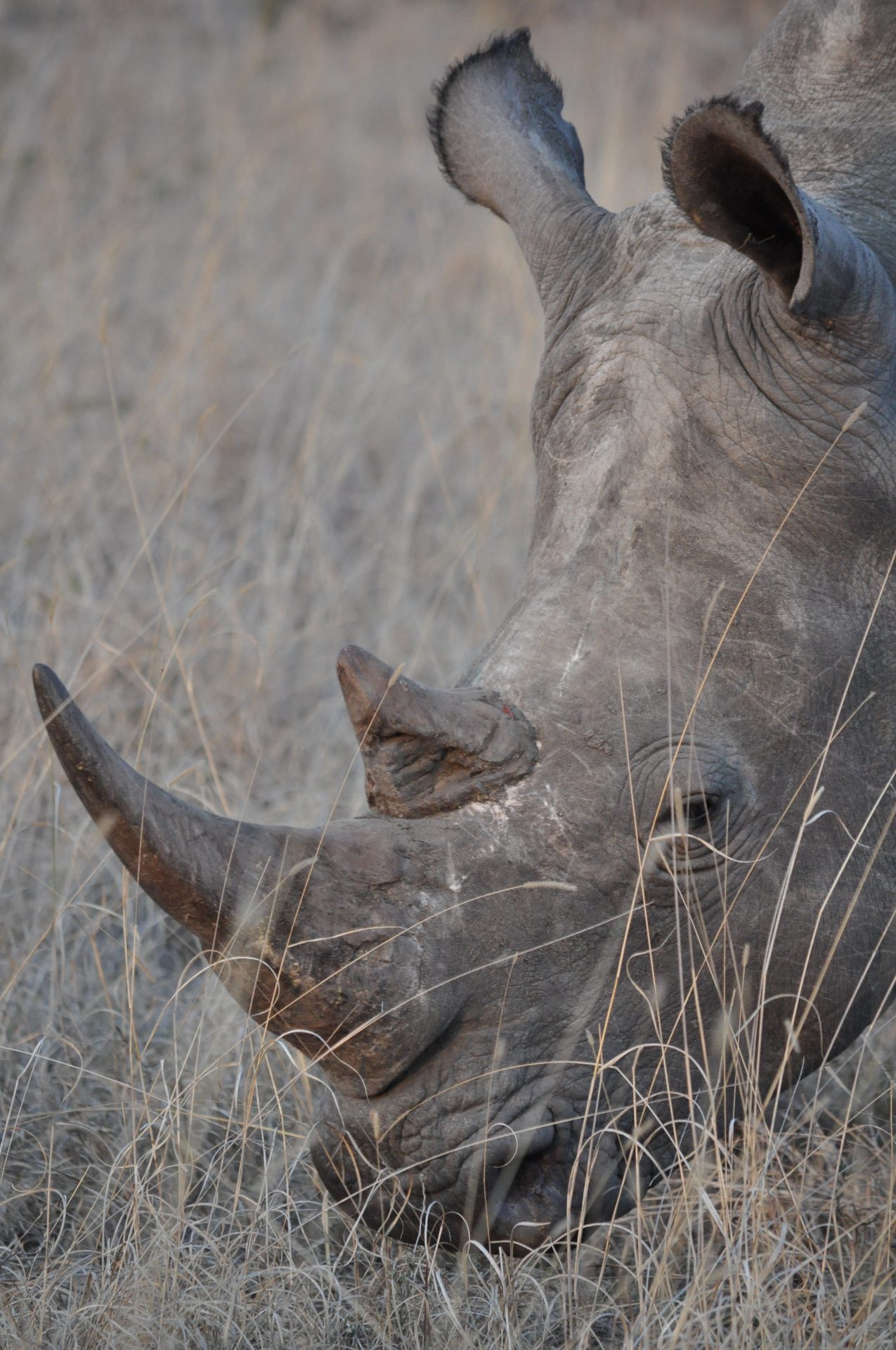 Our Top Wildlife Tips
Take a safari to see the big five
While it can't be guaranteed you'll come across all of the big five – that's lions, elephants, buffalos, rhinos and leopards – if you plan your trip right, many can see them all in the same day. A guided safari spotting animals in the Sabi Sands Reserve is the ultimate experience, with off-road driving and bush walks available.
Don't forget the little five
While the larger beasts get most of the attention, you can spot unique South African wildlife everywhere you go. The leopard tortoise, the elephant shrew, the red-billed rhino beetle, the buffalo weaver and the ant lion might be smaller than their namesakes but they're just as worthy.
Hang out with the monkeys
The Fair Trade-accredited primate sanctuary 'Monkeyland' near Plettenberg Bay on South Africa's south coast is the first free-roaming sanctuary of its kind and is home to a wide variety of species, including capuchin and vervet monkeys, lemurs and gibbons.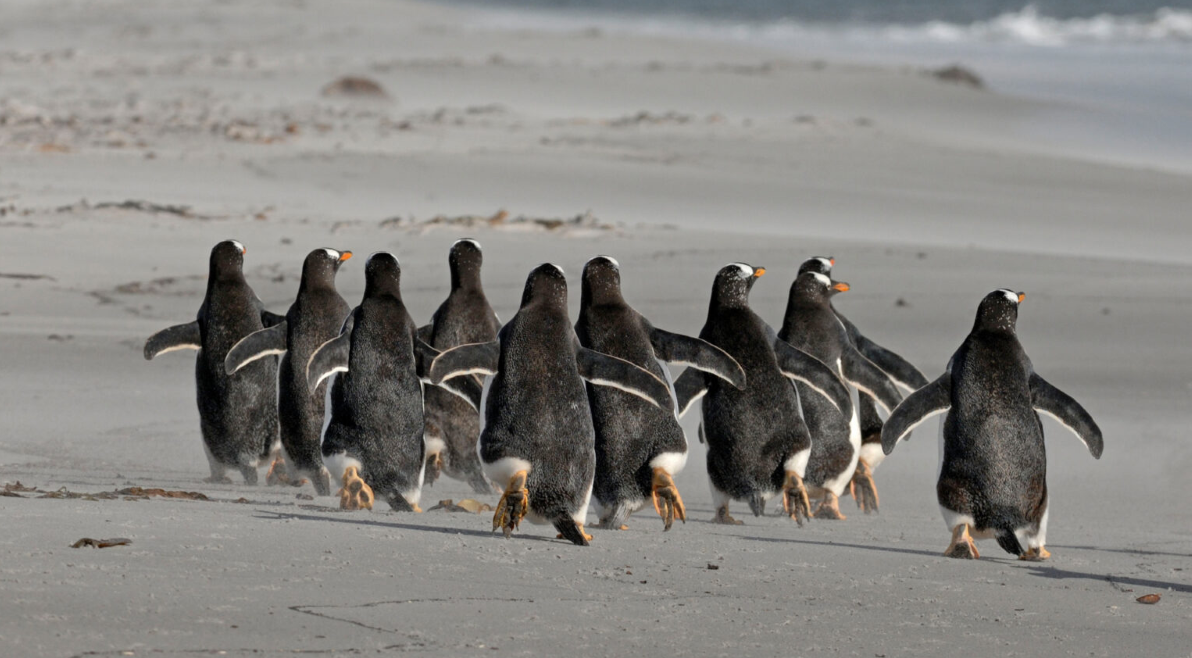 African penguins on the beach
Boulders Beach near Cape Town is home to a colony of these inquisitive (and endangered) birds. Spend some time on the sand before taking a stroll along one of three boardwalks to Foxy Beach to get a great up-close view of the African penguins going about their business.
Watch whales from an excellent vantage point
There are few better places in the world to watch these graceful creatures glide past than in Hermanus in the south-west corner of South Africa. Southern right whales migrate past here between June and November each year. You might also spot a humpback or minke whale cruising past as you watch from the cliffs.
South Africa Safari Holidays
We are aware that whilst some guests enjoy a more sociable experience when they travel, others prefer a more private experience. Therefore, there are several options available when planning a safari holiday in South Africa including small group tours, independent/private tailor-made safaris, self-drives or fly-in safaris.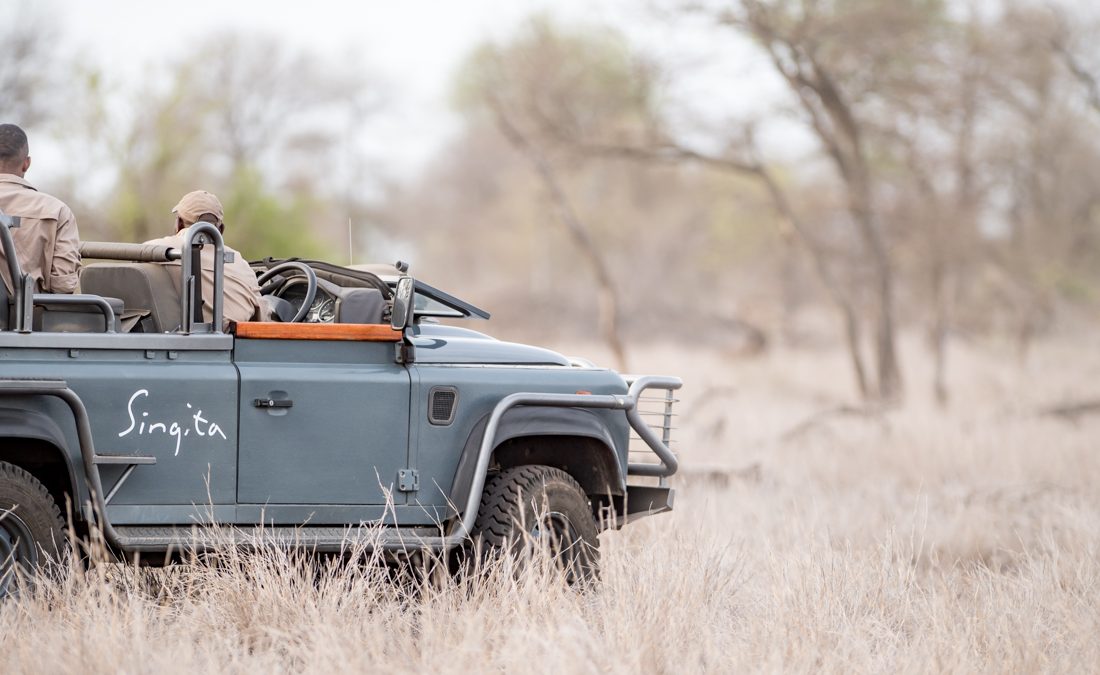 South Africa Escorted Group Safaris
Escorted group safaris are plentiful and offer a relaxed experience with insightful local driver/guides and quality accommodation. Your vehicle is exclusively for your group but numbers will differ in size depending on where else you are visiting in South Africa. These tours offer exceptionally good value and rarely differ from the scheduled itinerary.
If you like the look of one of our group safaris but would prefer to self-drive or have your own driver/guide, you can opt to follow the same itinerary on a private basis.
South Africa Independent/Private Tailor-Made Safari
On a tailor-made or independent safari, you can choose your own hotels, camps and lodges and we'll create a bespoke itinerary on a private basis, just for you! We will be able to make recommendations based on your preferences and requirements and your budget. Please be aware that you may be travelling with like-minded guests on light aircraft flights as well as some game drives, unless you take the vehicle on a private basis.
South Africa Fly-In Safari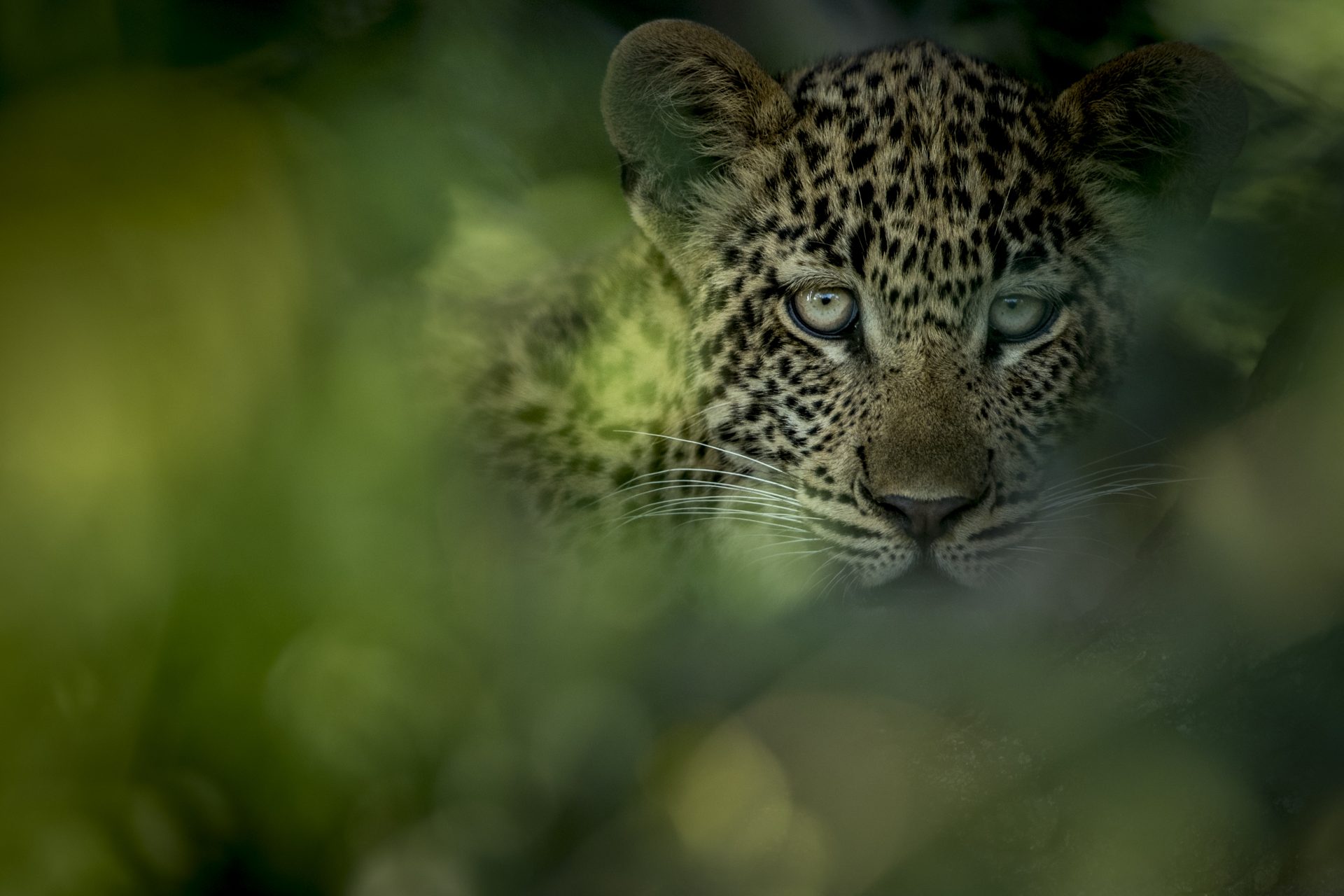 A fly-in safari makes use of both scheduled and light aircraft to transfer you between locations within South Africa. This will save you time moving between destinations and national parks within the country and gives you more time to relax. You also gain an aerial overview of the landscapes that you will explore on the ground.
A fly-in option is sometimes available as part of a small group itinerary but is mainly arranged on a private basis. However, you may be travelling with other guest on these flights and possibly staying in some of the same camps or lodges.
Our Most Popular South Africa Safari Holidays
We offer an exceptional choice of safari experiences from luxury lodges visiting South Africa's iconic parks as well as some of the lesser-known gems. Whether you are looking for a short fly-in safari, a full tour of South Africa with safari, a self-drive itinerary, a safari and beach combination, a balloon experience or you would like to extend your time to visit a neighbouring country we can help make this happen.
South Africa's Best Reserves
Although the whole country is renowned for its prolific wildlife, there are certain reserves that are must-sees for those wanting an up-close-and-personal experience with these animals in their natural habitat.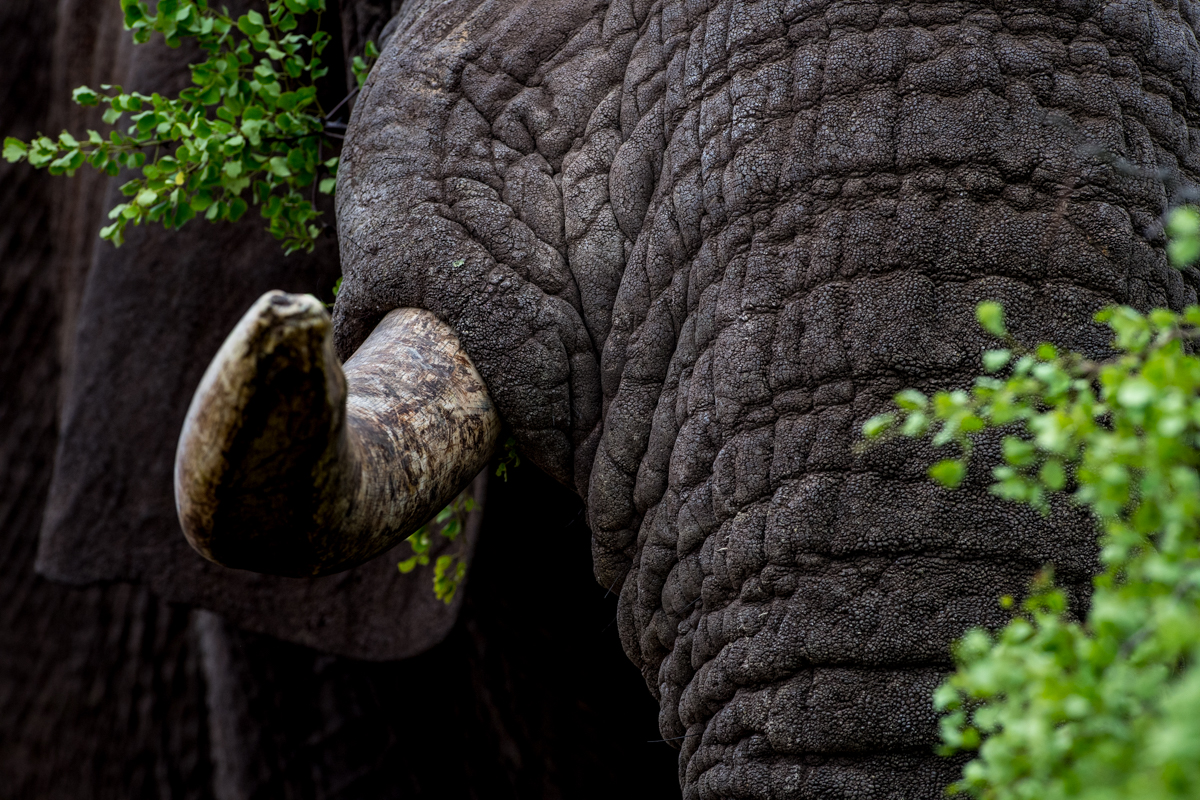 Sabi Sands Game Reserve
Home to several of Africa's most exclusive and luxurious safari accommodation. Not only is this private reserve a pioneer of the luxury safari concept, but it also delivers the best Big Five game viewing in all of Africa.
Few African destinations can match South Africa's Sabi Sands Private Game Reserve for a Big Five safari experience. The reserve is adjacent to the Kruger National Park's unfenced south-western boundary and covers 65,000 hectares (160,000 acres) of land. It is made up of individual, often family-owned unfenced reserves, each with lodges discreetly tucked away in prime locations. These lodges enjoy exclusive traversing rights and no-crowds game viewing. Many have reciprocal arrangements with neighbouring reserves to allow greater freedom to track big game, and since the Sabi Sands is privately run, guests can expect added extras such as off-road driving, night drives and guided nature walks, all of which greatly enhance the game viewing experience.
There is nowhere better than Sabi Sands in the greater Kruger National Park area that offers such a spectacular big game experience. It is not uncommon to spot all members of the Big 5 in a single game drive and several of the individual reserves have global reputations for leopard sightings. The cool and dry winter months between May and October offer the easiest game viewing while the summer rains between December and April mean beautiful green scenery, baby animals and sensational bird watching. The temperatures and humidity levels can be very high during October – November, building up to the rainy season.
There are a huge range of lodges to fit most budgets including some that cater for families with children, some are ideal for romantic honeymoons while several deliver ultimate luxury 5 star safari experiences complete with gourmet cuisine, personal service and health and beauty pampering. All of the accommodation is accessible by road and air from Johannesburg and with local Nelspruit Airport served by flights from Cape Town, the best time to visit Sabi Sands depends on what you want to experience..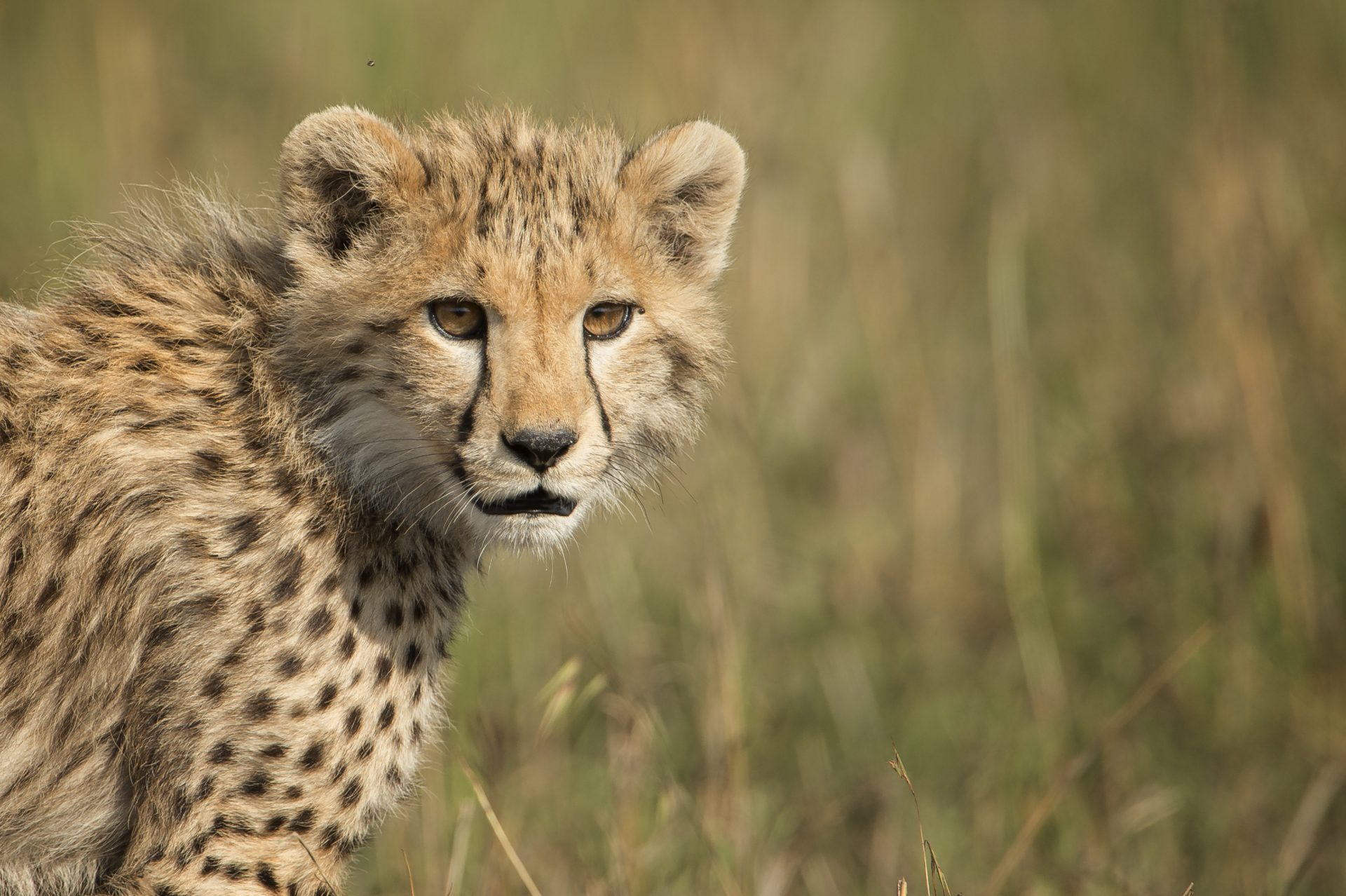 Thornybush Private Game Reserve
Thornybush is a famous Big Five game reserve in Kruger, aptly named after its open savannah woodland with its dense patches of tangled thicket and thorny scrub. It features excellent safari accommodation for couples, families, groups and wildlife enthusiasts.
Thornybush Reserve has 14,000 hectares (34,000 acres) of prime big game habitat with some of the best game viewing in Southern Africa. It shares a fenceless border with the equally famous Timbavati Game Reserve and visitors are virtually guaranteed to see the Big Five within a day or two. You'll head out on dawn and late afternoon game drives with your highly knowledgeable ranger and tracker. As a private reserve it means that guests staying in Thornybush can enjoy activities not normally permitted in the Kruger Park itself. Your ranger will go off road for close-up views of special sightings and once darkness falls, you'll be treated to thrilling spot-lit night drives in search of rare nocturnal creatures and big cats on the move – there are also guided nature walking safaris available!
The best time to visit Thornybush depends on what you want to experience. The cool and dry winter months of May to October offer the easiest, most hassle-free game viewing. October – November is the build-up to the rainy season with soaring temperatures and humidity levels but also amazing game viewing at water sources. The summer rains between December and April bring with it fantastic bird watching experiences and plenty of baby animals, which also increases your chances of seeing predators on your safari.
There are some fantastic privately owned luxury lodges in this reserve, affording the discerning safari traveller a range of accommodation to match their requirements and budget, but whichever lodge you choose, you'll find that the level of comfort is very high and the standard of service and cuisine excellent.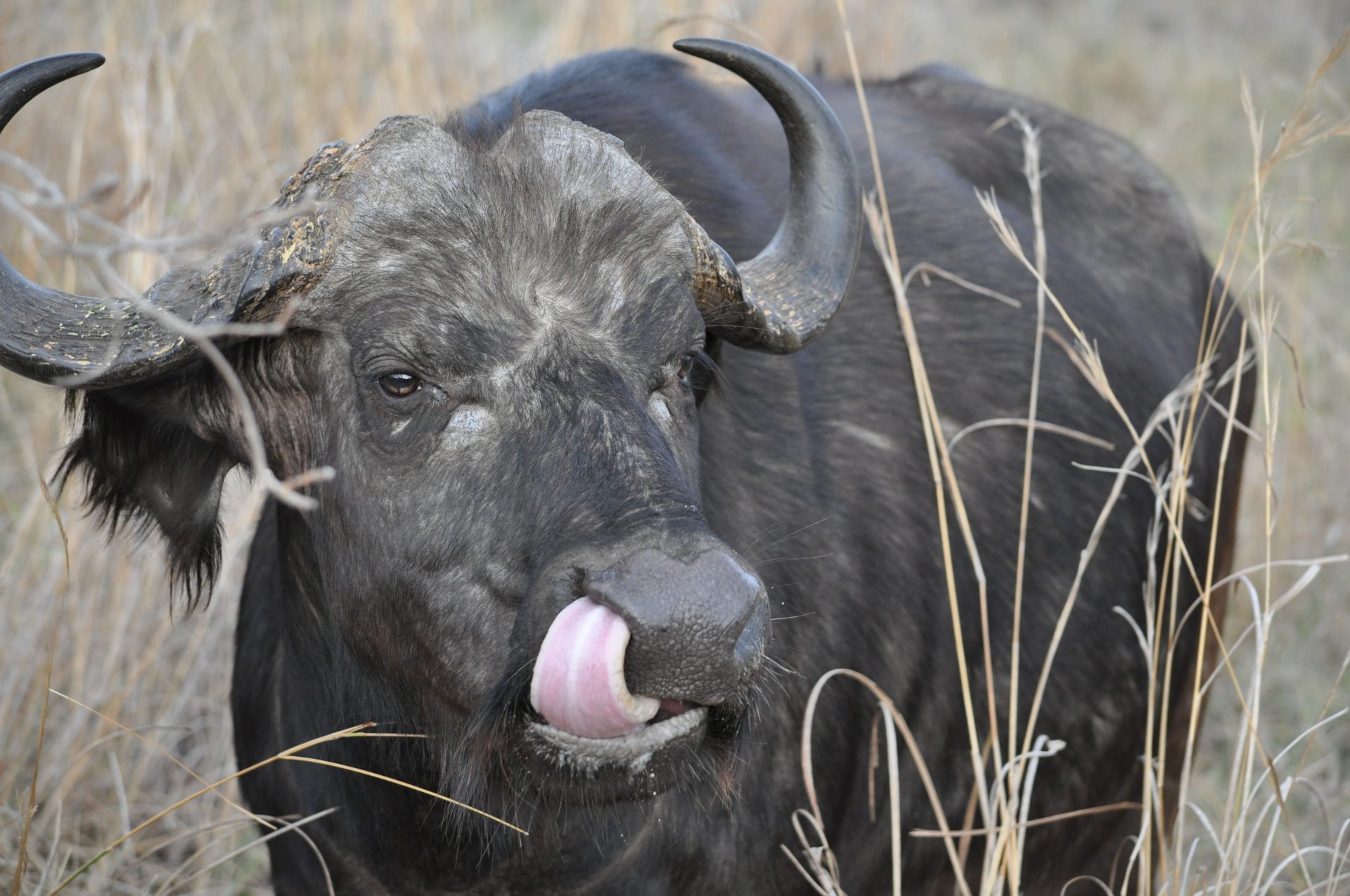 Timbavati Private Nature Reserve
Timbavati is a spectacular private game reserve and local conservation success story in Kruger. The degraded farmland has been restored to its natural environment and habitat and is now classic Big Five safari territory.
Lying on the Kruger National Park's unfenced western boundary and flanked by the private Thornybush Reserve, Timbavati's 53,000 hectares (131,000 acres) is teeming with wildlife. Here you will be expertly guided on dawn and early afternoon game drives. Since Timbavati is a private Kruger reserve, guests at the half dozen or so lodges are treated to activities that are not allowed in the Kruger National Park itself such as off-road driving for premium sightings, exciting spot-lit night drives, and guided nature walks – ideal for birdwatchers to tick off some of the 360 bird species recorded in the reserve.
The best time to visit Timbavati is usually during the dry May to September winter season when temperatures are at their lowest and the game viewing the easiest. The heat and aridity build up in October and November as the rains approach. Animals are clustered around water sources at this time so the game viewing is superb, but often extremely hot. The summer rains between December and April transform Timbavati into a green paradise – expect sensational birding and plenty of baby animals, favourite prey for the many Timbavati predators.
Excellent safari accommodation is available in the Timbavati Game Reserve. There are family-friendly lodges, exclusive honeymoon suites and no-frills mobile adventure camps available. All offer a high standard of comfort and facilities, friendly service and fine dining experiences.
Although accessible by road – Timbavati is a half-day's drive from Johannesburg – many visitors choose to fly in. The reserve is close to the local Hoedspruit Airport as well as Kruger International in Nelspruit which is served by direct flights from Cape Town, Johannesburg and even Vilanculos, Mozambique's gateway to the Bazaruto Archipelago.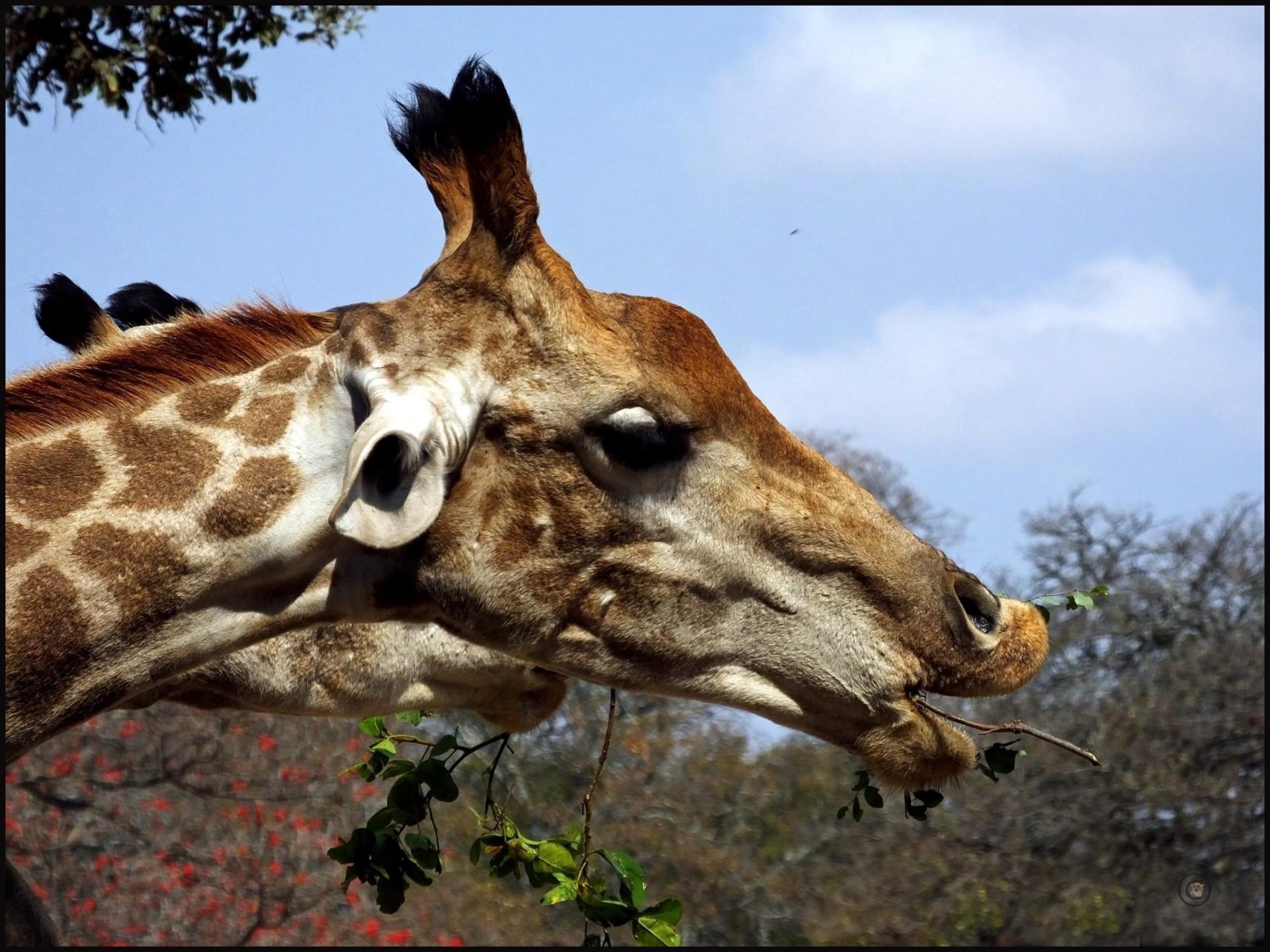 Kapama Private Game Reserve
Kapama is 15,000 hectares (37,000 acres) of open woodland and tangled riverine forest. Besides Big Five game viewing, guests at Kapama's lodges can enjoy hot-air balloon flights and sleep-outs under the stars. Kapama is easily accessible from nearby Hoedspruit Airport.
Klaserie Private Nature Reserve
The 60,000 hectare (148,000 acre) Klaserie Private Nature Reserve is hot and dry for most of the year. The game viewing along its Klaserie River is hugely rewarding. You can expect great Big 5 viewings and plenty of plains game too.
Manyeleti Private Game Reserve
Manyeleti means 'Place of Stars'. This reserve is one of the drier areas of the Kruger where you get clear night skies. The reserve delivers excellent Big Five game viewing thanks to its prime location between the Kruger, Sabi Sands and Timbavati and it is famous for its animal-packed waterholes.
Makalali Private Game Reserve
This private game reserve in Kruger features 25,000 hectares (61,000 acres) of acacia scrub, rocky hills and open savannah surrounding the riverine forests of the Makhutswi River. Makalali is classic Big Five country and you can also expect to see traditional Shangaan dancing at the handful of lodges on the reserve.
South Africa Holiday Schedule
Our Favourite South African Safari
DAY 1 Cape Town
You'll arrive overnight from the UK to Cape Town. The small time difference means there will be no jet lag preventing you from exploring classic South Africa as soon as you arrive.
Cape Town's stunning location between the mountains and the deep blue sea is matched only by its cosmopolitan joys. The culture and cuisine offer a unique taste of the Mother City's delights.
Accommodation is based in the One&Only Cape Town on the chic Victoria & Alfred Waterfront. On entering the One&Only Cape Town be greeted by the majestic Table Mountain framed by the high atrium windows. You're also in an ideal spot, right in the heart of the action so get out there and explore.
DAYS 2 – 3 Cape Town
With two days of exploration ahead, you'll find there are endless pleasures on offer in Cape Town. Take a half-day private tour of Cape Town city to get your bearings. Sail to the former prison of Robben Island, which housed Nelson Mandela as a prisoner and is now a fascinating museum. Hike on the shrub-flanked Table Mountain or ride a cable car to the top for unsurpassed views. Don't miss the adorable waddling penguin of Boulders Beach and be sure to visit the dramatic Cape of Good Hope.
DAY 4 Cape Town – Franschhoek
Today your hired car will be delivered to your hotel. Take to the road for approximately a one hour drive to explore the Winelands.
Accommodation at Leeu House
A country guesthouse in a vibrant village. Leeu House is a charming hotel in one of the most enchanting towns in South Africa's pretty Winelands.
DAY 5 Winelands
Today your private guide will meet you for your full-day tour in the Winelands. The Cape Winelands comprise the world-famous wine regions of Stellenbosch, Franschhoek and Paarl. Your guide will discuss your wine preference with you and match these to the perfect wine estate. The wineries have wonderful vine-laden landscape backdrops. Many of them are historical farms with beautiful Cape Dutch manor houses, gardens, hotels and fine dining restaurants.
DAY 6 Franschhoek – Hermanus
The Garden Route provides one of the world's most beautiful coastal drives, where you will enjoy the ever-changing scenery to Hermanus, the whale-watching capital of the world. Here you'll stay at the beautifully situated Birkenhead House.
Accommodation at Birkenhead House
Set high up on the cliffs just outside the town of Hermanus and overlooking Walker Bay is the magnificent Birkenhead House, the ultimate coastal retreat.
DAY 7 Hermanus
Stroll the spectacular cliff path which is one of the most renowned whale-watching spots, where (in season) female whales swim with their calves incredibly close to the shore. We recommend taking a dip at one of the town's beautiful beaches or following a mountain trail to explore South Africa's fabulous flora and fauna.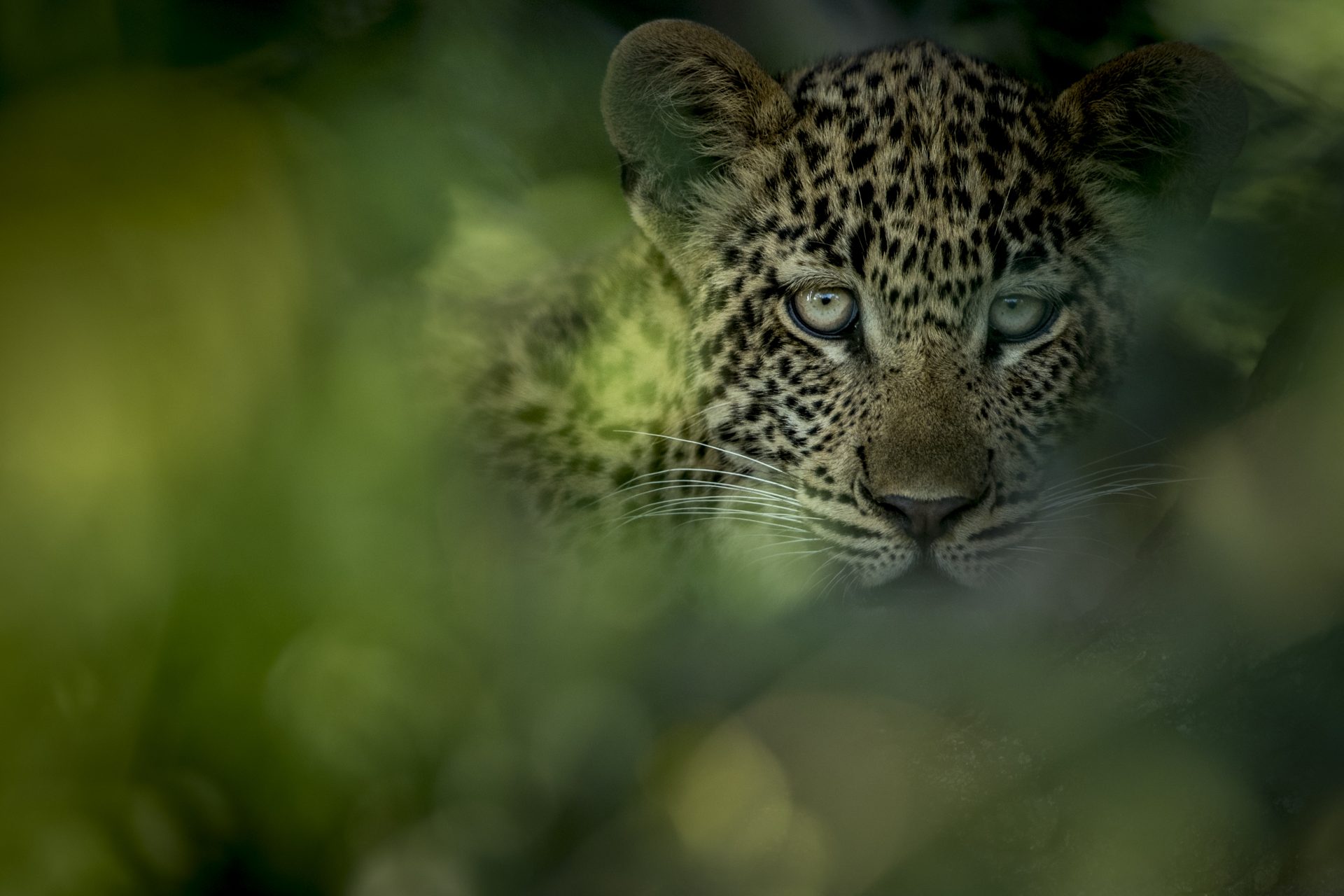 DAY 8 Hermanus – Sabi Sands
Prepare for an early start today as you fly from Cape Town via Johannesburg to Sabi Sands. Located in one of the finest wilderness areas in southern Kruger, Dulini River Lodge will be your home for the next three nights.
Accommodation at Dulini River Lodge
Dulini River Lodge boasts access to a vibrant conservation area of over two million hectares in which lie the 'big five' and in particular the elusive leopard.
DAYS 9 – 10 Sabi Sands
Dulini River Lodge is set in a stunning spot amongst an evergreen clearing on the river banks. From your room, observe an amazing array of wildlife. Take time during the day to engage in some of the exciting activities on offer. Choose to go on a game drive in an open 4×4 vehicle (with a maximum of six guests), trek out on a bush walk or indulge in a massage at the hotel.
DAY 11
Sabi Sands – Johannesburg
After breakfast, taking one last glimpse at this sprawling wilderness, you will fly back to Johannesburg airport to connect with your overnight flight home.
More of Our Favourite South Africa itineraries
Day 1 Arrive Cape Town
Upon your arrival at Cape Town International Airport, you will be met by your private driver and transferred to your hotel. Depending on your time of arrival, you may wish to start exploring the city. We recommend paying a visit to the beautiful Kirstenbosch Botanical Gardens during your stay, where you can stroll through the region's varied native flora, from fynbos heather to proteas, the country's national flower.
Four Rosmead Boutique Guesthouse
Belmond Mount Nelson, Cape Town
Twelve Apostles, Cape Town
Azamare Guesthouse, pool deck
Liberty Lodge, Gandhi room
Day 2 Cape Town
Spend today exploring Cape Town, starting with a private guided tour up Table Mountain for some excellent views over the city and the ocean beyond. There are several options: you can take the cable car or choose to hike as there are a number of routes up the mountain of varying difficulty and your guide will be able to choose the best-suited option for you.
In the afternoon, enjoy a private tour exploring the historic heart of the city on foot and learning about South Africa's dramatic apartheid history.
Four Rosmead Boutique Guesthouse
Day 3 Cape Town
Today your hire car will be delivered to your hotel as you embark on a full-day drive around the Cape Peninsula. The route down to Cape Point takes in the Chapman's Peak drive, pretty coastal villages and several untouched beaches. A stop at Boulders Beach is highly recommended to see the colony of African, or jackass, penguins; watching them glide effortlessly through the surf is a sight to behold. We also recommend visiting the Cape of Good Hope Nature Reserve, which makes up much of the Cape Floral Kingdom with its varied vegetation. Look out for antelope, baboons and African black oystercatchers on the shoreline.
Four Rosmead Guest House
Day 4 Franschhoek
Huguenot Memorial, Franschhoek the Cape Winelands
Leave Cape Town and drive for an hour to the pretty town of Franschhoek in the Winelands. In the heart of the town are numerous upmarket shops, restaurants and cafés — we suggest leaving your car and exploring the town and its countryside surroundings on foot or by bicycle., browsing the shops and stopping for something to eat.
Avondrood, Franschhoek
Franschhoek Country House and Villas, Franschhoek
La Cabrière Country House Franschhoek
La Residence, Franschhoek
Day 5 Franschhoek
You have the whole day to explore the Winelands. Start in Stellenbosch with a half-day guided walking tour of the town and a chance to taste a range of local produce. Afterwards you can visit a number of local farms and vineyards in the area. We can arrange for a private guide to help you find wines and wineries to your taste.
Huguenot Memorial, Franschhoek the Cape Winelands
Day 6 Swellendam
Franschhoek to Swellendam
Swellendam is a two and a half hour drive passing through craggy, mountainous scenery along traffic-free roads. The town itself is halfway between Cape Town and the Garden Route and sits in the shadow of the Overberg Mountains. The historic area of Swellendam contains some fine examples of Cape Dutch architecture along with art shops and restaurants.
We suggest visiting De Hoop Nature Reserve and Marine Protected Area, which is home to a wide range of wildlife and marine life, including dolphins, seals, whales (seasonal), zebra, eland and many bird species.
Rothman Manor, Swellendam
Augusta De Mist Country House
Day 7 Plettenberg Bay
Swellendam , Plettenberg Bay
Take Route 62 to Plettenberg Bay which is around a four-hour drive along the scenic, eastern end of the Garden Route. The drive has many places to stop en-route. We suggest calling into Oudtshoorn to visit an ostrich farm or try an ostrich steak for lunch. At Plettenberg 'Plett' you are ideally placed for access to the Garden Route's many activities and attractions, the town is well known for its beautiful white-sand coastline.
Day 8 Plettenberg Bay
Today we recommend that you visit the Tsitsikamma Forest, a 45-minute drive from Plettenberg Bay. En-route, you'll cross several precipitous canyons, with ocean-bound rivers far below — if you've a head for heights you'll be able to get some spectacular photographs. At Tsitsikamma Forest there are a number of walking trails to follow among the trees, which contrast with the crashing waves. You must head to the suspension bridge as it's the best-known lookout point where the Storms River meets the ocean.
Day 9 Plettenberg Bay
Your morning sea adventure starts with an exciting beach launch and heads east past the bird sanctuary. Here you might encounter dolphins, as well as sharks. During whale watching season (June to November) there is a chance to see a variety of whale species. Cruising back along the inside of Robberg Peninsula, you can observe the noisy Cape Fur Seal Colony before heading back toward Plettenberg Bay.
Day 10 Addo Elephant National Park
Plettenberg Bay to Addo Elephant National Park
Head East after spending time on the coast as you drive approximately four hours to your game reserves of the Eastern Cape. Your accommodation is close to the Addo Elephant National Park, where you can either embark on a self-drive safari or we suggest you join a guided game drive with an experienced ranger. Your ranger can help point out the park's wildlife, which includes the Big Five (elephant, lion, buffalo, black rhino and leopard) as well as hippo, warthogs, eland, kudu and bushbuck.
Day 11 Addo Elephant National Park
Spend the day on safari in the park, either self-driving or on a guided trip. Look out for baby elephants as well as elephants frolicking in the waterholes and lions lazing in the shade. If you're with a ranger, you can gain pointers on the best spots to find wildlife and have your hands free for taking photographs. However, self-driving gives you more flexibility in how long you spend in each area, how often you stop and which species you concentrate on.
Day 12 Addo Elephant National Park
You have the chance to explore the park further today, and with an early start you can get to some of the more remote sections of the park, such as the rocky Zuurberg range and the Darlington Dam. You can try ticking off the smaller species on your list or search for any of the Big Five you've yet to see.
Day 13 Day of Departure
Addo Elephant National Park to Port Elizabeth for onward flights
Drive the hour and a half to Port Elizabeth to catch your onward flight to Johannesburg and then your international flights to make your way back home.
15 days from £3,495 per person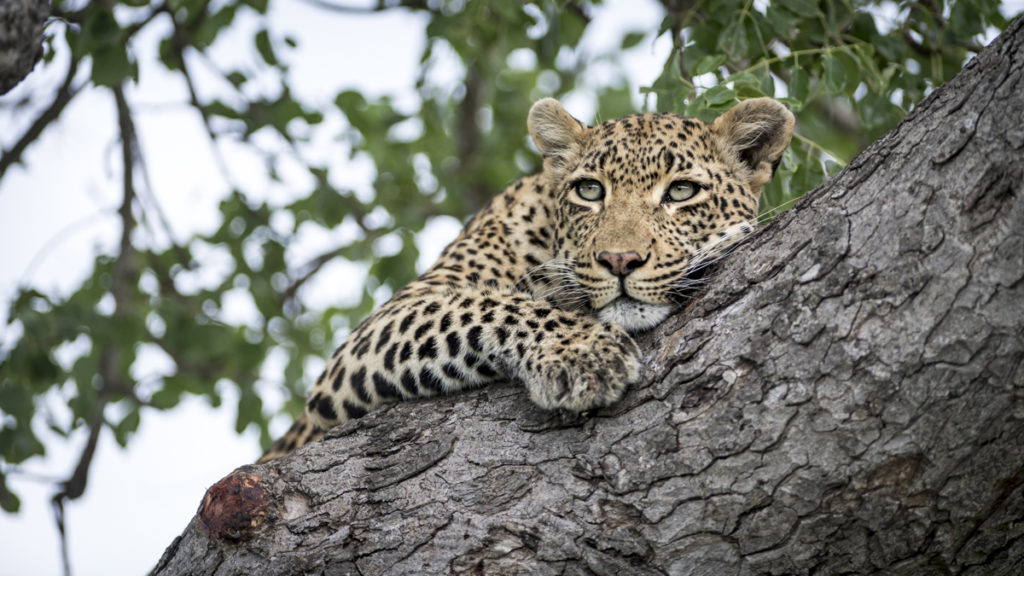 Best Time To Visit South Africa
South Africa's temperatures range on average from 8°C at night to approximately 28°C during the day. The country is fairly dry with annual rainfall of around 500mm. Most of the rain falls in the Western Cape during the winter months whilst the rest of the country experiences summer rainfall. However, South Africa still boasts an average of 8.5 hours of sunshine per day – no wonder it is such a big draw!
Summer temperatures can actually get well into the 30-40°C range in some areas so you need clothes that are cool, light and comfortable and don't forget your swimwear. It is also advisable to bring a light raincoat, as this is when most of the country gets its rain.
Winters are generally mild and often compare favourably with early European summers at around 18-20°C. However, there are days when temperatures can drop considerably to approximately 1°C at night (especially in high-lying areas such as the Drakensberg) so a fleece and jacket may be required.
Best Time To See Wildlife In The Kruger National Park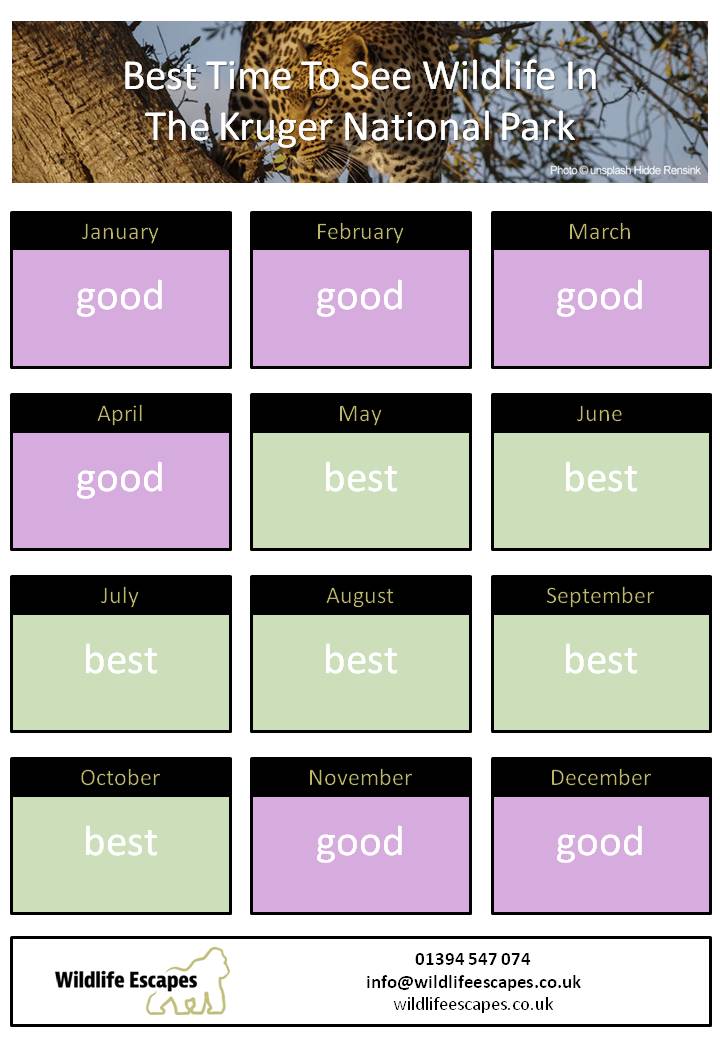 Best Time To See Wildlife In The Eastern Cape
Why We Love South Africa
South Africa is an extraordinarily friendly and joyful place to be and probably one of our favourite countries to visit. It is a land of great diversity and beauty with tropical coastlines, arid deserts, exhilarating game reserves and stunning mountain scenery. It also has a proud tradition, a welcoming nature and first-class infrastructure which make South Africa a perfect holiday destination.
Undoubtedly, you will get the best Big Five sightings in South Africa. It is one of the very few places on Earth where you're able to often tick off all of the Big Five (elephant, buffalo, rhino, lion and leopard) in one day. The country is one of the world's finest Big Five safari destinations thanks to its outstanding conservation areas and national parks.
Arguably Cape Town has the best urban beaches in the world, from fashionable Camps Bay to Boulders Beach, with its colony of endangered (and comical) African penguins which waddle about. All the way along South Africa's Garden Route and KwaZulu-Natal's Indian Ocean coastline, you'll find long stretches of pristine soft sand lapped by waves that become warmer and warmer the further north you go. South Africa has coral reefs and excellent diving and snorkelling spots.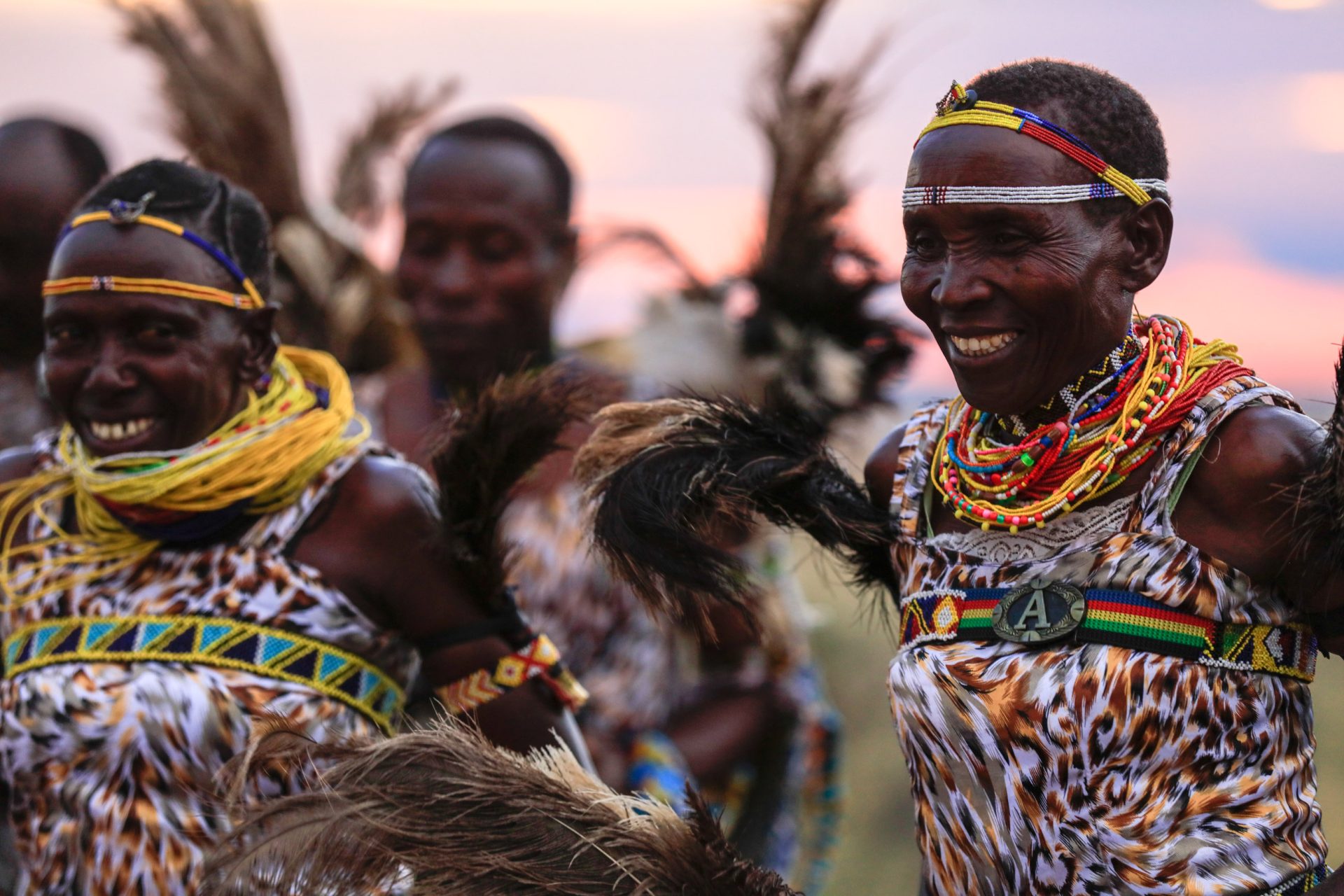 When you visit South Africa's Mother City, Cape Town, we highly recommend spending time in the Cape Winelands, the country's undisputed 'gourmet capital'. Explore the beautiful estates, sample award-winning wines and relish some of the world's finest cuisine in its incredible restaurants. Cape Town is South Africa's oldest 'foodie' destination, but Johannesburg is catching up fast – very fast! Alternatively you could indulge in a gourmet getaway in the lush hills of the KwaZulu-Natal.
With plenty of sunshine, mountains, sea and rivers, there are no end of activities in South African. For a taste of the great outdoors, you can hike to the top of Table Mountain or in the foothills of the magnificent Drakensberg Mountains; watch whales in Hermanus; paraglide over Cape Town's beaches; cycle through the Cape Winelands; explore the forest canopy in the Garden Route; enjoy a round on one of the many world-class golf courses; take a walking safari in the Kruger.
South Africans are certainly a friendly bunch! They love meeting visitors and often will recommend their favourite places and things to do. With a melting pot of many fascinating cultures forming one nation, so you'll hear several distinct accents of English and taste a rich fusion of flavours in their cuisine.
In Durban, Ballito and the beaches of the KwaZulu-Natal Coast they average over 300 days of sunshine a year. Even the 'rainy season' (December to March) over the Kruger is actually quite sunny: rainfall generally consists of short-lived thundershowers in the late afternoons, leaving the air washed clean of dust and bright. South Africa is blessed with a generally temperate climate, meaning sensational summers and mild winters.
South Africa has plenty for families and is very child-friendly. Cape Town and the Garden Route are particularly popular for the beach. We recommend the Pilanesberg, Madikwe or one of the Eastern Cape reserves as they are all malaria-free with superb game viewing. Whilst Sun City, is a holiday resort that even has a sandy 'beach' and 'ocean' built in the middle of the bush, less than a 2-hour drive from Johannesburg.
South Africa has the Cradle of Humankind where the 2.3-million-year-old fossil nicknamed Mrs. Ples was found. But for more recent history, we highly recommend the KwaZulu-Natal Battlefields; a visit to Robben Island, where Nelson Mandela spent 18 years of his incarceration alongside other political prisoners; visit Nelson Mandela's house and walk in the footsteps of Soweto's history; visit Cape Town, the oldest city and the Constantia Winelands that date back over 300 years. It is worth spending time with the local San Bushman (descendants from the first inhabitants) who will teach you more about their desert lifestyle that remained largely unchanged for thousands of years.
Generally South Africa offers excellent value for money. It's easy to find a cosy guesthouse or family-run lodge that offers some pampering along with great value for money. What's more, eating out and the local wine in South Africa is very affordable and many safari lodges are all-inclusive, so you don't have any hidden surprises when you check out!
South Africa is one of the countries that we recommend for a self-drive holiday. We can pre-plan your itinerary in advance but you can please yourself driving to each place and have the freedom to explore each area at your leisure – they also drive on the same side of the road if you are a UK citizen!
You are never far from a full-service petrol (gas) station when visiting South Africa – but don't forget they only take cash – ATMs are readily available.
Wi-Fi is widely accessible and the mobile phone network is excellent.
A South Africa holiday caters for all tastes from relaxing on the beach to the wilds of a remote game reserve and from sipping cocktails in the cosmopolitan city of Cape Town to savouring the five star wine and cuisine along the Garden Route. It's all there just waiting to be discovered with some of the very best retreats available across all the regions of South Africa. Here are just a few of those 'Must Do's'!
Western Cape – Cape Town, Winelands, Whale Watching, Garden Route – perfect for couple and families.
Eastern Cape – Sunshine Coast, Safari, Addo Elephant Park – also great for couples and families especially as this is a malaria free region.
Kruger National Park – Safari – perfect for honeymooners and those that want an intense game viewing experience!
Mpumalanga – Mac Mac, Falls God's Window and Blyde River Canyon: third in size to the Grand Canyon and a relatively unknown area waiting to be discovered.
KwaZulu-Natal – Battlefields, St Lucia Wetlands, Drakensberg Mountains – ideal for those that really want to delve into the history of this remarkable country.
With so many options, it's hard to know where to begin, but at Wildlife Escapes we can show you the way!
National Parks in South Africa
South Africa is widely regarded as being one of the finest places on Earth to spot wildlife with a wealth of national parks and private reserves: From the Big Five – lion, leopard, elephant, rhino and Cape buffalo – to antelope, zebra, hyena, hippo, giraffe and a plethora of bird and marine species, you'll be spoilt for choice with the abundance of wildlife here. The most visited national park in South Africa is Kruger National Park.
South Africa is blessed with more than twenty enchanting national parks, each with its own distinctly magical natural elements. All the national parks in South Africa are well-managed and each serves to protect a unique part of the country with different mammal, plant and bird species which are natural inhabitants in the area. Re-introduction programs have contributed greatly to the re-establishment of specific species in areas where they had become endangered. Most game spotting activities are led by expert rangers in open 4×4 vehicles, but you may also have the chance to view wildlife on guided bush walks, as well as hot air balloon flights, light aircraft safaris and some boat excursions.
Here are the Top Five National Parks
Addo Elephant Park
As the name suggests, this is the perfect place to see elephants, although there is a wide diversity of other wildlife, including black rhino, spotted hyena and leopard.
Addo Elephant National Park is only about an hour's drive away from Port Elizabeth and is home to over 500 elephants. The reserve is the third largest national park in South Africa stretching over 180,000 hectares (444,700 acres). It is also in a low-risk malaria area, which makes it ideal for families traveling with small children. It was set up in 1931 to save 11 elephants and now contains the likes of zebra, antelope, lions and buffalo as well.
A day trip to the reserve is possible, but there is much to see in the park, so worth staying a few nights. Accommodation ranges from luxury lodges to more basic camps.
Hluhluwe-Imfolozi
Located in KwaZulu-Natal, this well-established national park is home to the Big Five and has the biggest population of white rhinos. In fact, it was originally set up for conservation to save this animal from extinction. There are now close to 2,000 of these animals here, with many thousands more being sent out to other parks in the country.
The Park is two and a half hours drive from Durban meaning that it is pretty easy to get to and finding somewhere to stay here is easy. It makes for a terrific multi-destination trip when combined with tropical Durban and other regions in South Africa.
Kruger National Park
Kruger National Park is the most popular safari destination in South Africa and considered to be the crown jewel of its national parks. At nearly two million hectares (19,485 square kilometres or 7,523 square miles) it offers a diverse range of terrain from mountains and rivers to savannah and tropical forests. Kruger's vast expanses means there is a very strong likelihood of sighting the Big Five, but it is teeming with a multitude of mammals, birds and reptiles. In fact, over 147 different mammal and 507 unique species of bird call Kruger their home.
Sabi Sands Game Reserve is a private concession which shares an unfenced border within Kruger National Park and means that you will experience an off the road safari, enabling you to get incredibly close to the wildlife. This is the ideal spot for a luxury break in one of the safari lodges dotted throughout the park. There are some exclusive lodges that have their own decks and plunge pools and you can even enjoy in-room private dining and spa treatments or spend a night sleeping under the stars at some secluded camps.
Nowhere else in Southern Africa will you find the unparalleled diversity of species, landscapes and even accommodation. Kruger National Park is simply one of the best places for all wildlife enthusiasts – there's no one who won't enjoy Kruger!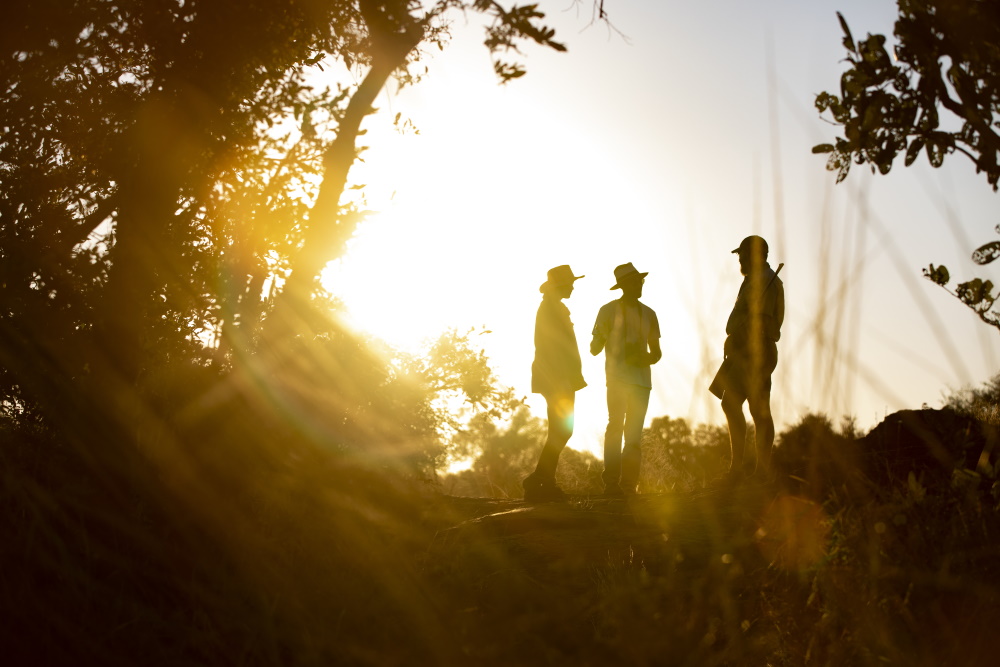 Kgalagadi Transfrontier Park
While it might not be as world famous as Kruger, it is a fantastic place for seeing the spectacular South African wildlife. Kgalagadi Transfrontier Park straddles South Africa and Botswana. Its name translates as "place of thirst" because most of it lies in the dry and dusty Kalahari Desert, where dry riverbeds and sand dunes form the dramatic backdrop.
It is an especially interesting place for seeing big predators and for witnessing the thrilling seasonal movements of animals such as springbok and wildebeest. The Park covers some 38,00000 hectares with about a quarter of that area lying in South African territory. The weather can get stiflingly hot in this National Park during the day and can get very cold at night. There is a variety of accommodation available to stay in.
Mapungubwe National Park
This popular park in the Limpopo Province sprawls over some 28,000 hectares. It shares its borders with Botswana and Zimbabwe, making it part of the Greater Mapungubwe Transfrontier Conservation Area. Its collection of archaeological treasures has also earned it UNESCO World Heritage Site status. Mapungubwe Hill marks the remnants of an Iron Age African civilization that once prospered here. By many it is considered as being one of the most scenic national parks in the country, with woodlands, forest and sandstone outcrops all forming a wonderful setting. Elephant, giraffe, white rhino, eland, gemsbok and numerous other antelope species occur in the area but is famed for being one of the very few places where both Nile crocodiles and meerkats live together naturally.
Accommodation varies from fairly basic standards to pure luxury accommodation close to both the Limpopo River and Mapungubwe Hill.
Here is a selection of other National Parks/Areas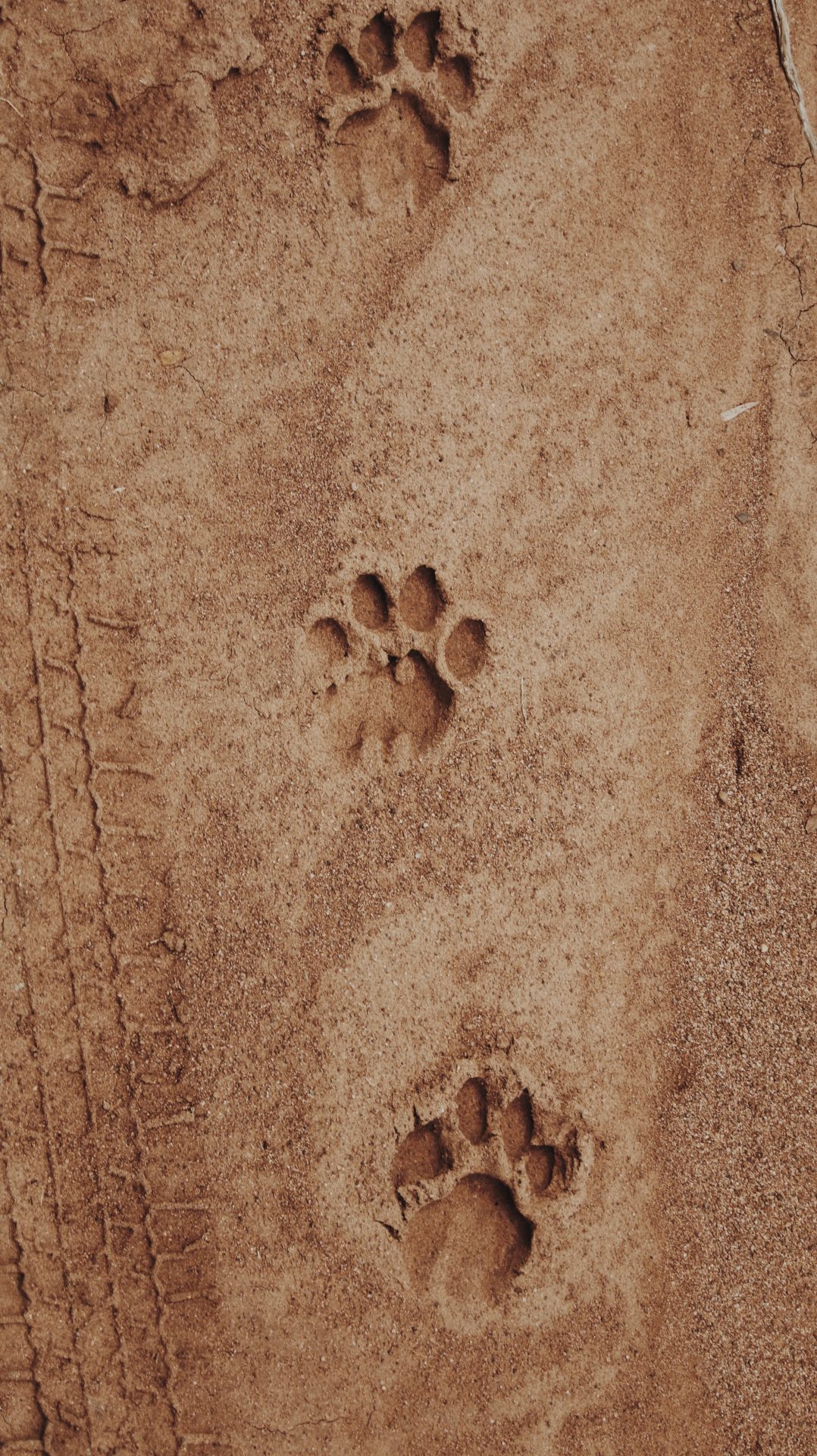 Agulhas
This beautiful coastal park is situated on the southern-most tip of Africa where the Indian and Atlantic oceans meet. Known as the "Cape of Storms" because the treacherous waters are responsible for many shipwrecks in centuries past. In season, there are great sightings of Southern Right whale, while the endangered African Black Oystercatcher can pretty much be spotted throughout the year.
Augrabies
Augrabies Falls is the main attraction of the park, which the Khoi people called 'the great noise'. Besides the 56m falls, which form part of the immense Orange River Gorge, the park boasts many other unique sights, including fascinating geological formations, like Moon Rock and the Swart Rant. The Park is not known for its wildlife but rock hyrax (also called dassies) and klipspringer, enjoy frequenting the rocky arid landscape.
Bontebok National Park
The picturesque Bontebok National Park is situated in the Cape Floristic Region under the Langeberg Mountains. The Park has countless plant, animal and bird species. The Park was established to protect the bontebok, which faced extinction in the 1800's. From the original 17 bontebok, the park is now home to approximately 200 which equates to 15% of the global estimated numbers.
Camdeboo
The Park is located in the Eastern Cape within the beautiful and unique region of the Karoo. The landscape is vast and arid and surrounds the sleepy town of Graaff-Reinet. It also includes the Valley of Desolation, with its giant, towering dolerite pillars. There are a variety of activities available to visitors, from boating on the Nqweba Dam to scenic hiking trails.
Cape Town
Cape Town sits at the confluence of the Indian and Atlantic oceans, situated between the slopes of the iconic Table Mountain and the glistening waters of Table Bay. Some cities boast rich culture, vibrant nightlife, a cosmopolitan atmosphere and extraordinary architecture, while others boast breath-taking landscapes and extraordinary natural wonders. Cape Town is fortunate to be blessed with all of these attractions and so much more. With its mountainous surroundings brimming with diverse flora and fauna, top-notch vineyards, bustling harbour and world-class beaches, Cape Town will captivate anyone's heart when they visit.
Drakensberg
The Drakensberg region is characterized by lush green valleys and breath-taking mist-covered peaks, including the famous Giant's Peak, Cathedral Peak and Champagne Castle. It certainly boasts some of the most awe-inspiring scenery in South Africa. This UNESCO World Heritage Site boasts one of the largest concentrations of rock art south of the Sahara and is also listed under the Ramsar Convention's Wetlands of International Importance – a treaty between nations aimed at conserving natural resources.
South Africa Top Tips
South Africa is an amazing destination for all types of travellers and here are our top tips to make the most of your stay in this amazing country.
Safety in South Africa
I often get asked if South Africa is a safe destination. The simple answer is yes, as long as you use common sense and you're aware of your surroundings.
Getting around Johannesburg and Cape Town at night, it is always best to take an Uber or a shuttle service that your accommodation may supply. Don't walk around at night even if your destination is close by as some neighbourhoods are no different to those in parts of London or New York.
Always ask a local if an area is safe before heading out. But if you stick to the main tourist areas and don't flash your valuables in the wrong places, your trip to South Africa should be problem free.
Wildlife Suggestions
Stay on a private game reserve in the Sabi Sands concession of Kruger National Park. The game viewing is one of the best experiences you will have and the accommodation is fantastic!
The Cape Peninsula also offers great game viewing experiences and the beauty here is they are 'Malaria-free'!
Understanding The Lingo
There are 11 official languages in South Africa. While English is the third most-spoken language, South Africans have put their own unique twist on it and put in a mix of Afrikaans and Zulu words for good measure.
Here are few of our favourites that we have picked up along the way
• Robot: South Africans call traffic lights robots.
• Shame: you will hear this word used when South Africans think something is really cute or if they are being sympathetic.
• Eish: This is used to express shock or surprise.
• Howzit: A common greeting that's used instead of hi, how are you.
• Just Now: While it may seem like it means right now, it actually means an undetermined amount of time.
• Now Now: This either means right now or as soon as possible.
Tipping in South Africa
In South African restaurants tipping 10-15% is common practice, but just some odd change in a bar is sufficient.
It is always good to tip any drivers, petrol attendants, etc. Even if it's R10, it can go along way and help service industry workers afford a basic meal – you are helping to be a responsible tourist!
You Can Drink the Tap Water
Some of the cleanest tap water can be found in South Africa. It's perfectly safe to drink right from the tap, so you don't have to worry about buying bottles of water during your trip – take a reusable water bottle so you can fill it up throughout the day!
Country Hop
Why not add an extra week onto your itinerary and explore one of South Africa's neighbouring countries? The best options are Namibia, Botswana, Mozambique and Mauritius.
Buy a Local Sim Card
Check with your network provider before leaving home for the best package for calls and data in South Africa. Alternatively when you've landed and collected your luggage in South Africa buy a Vodacom sim card from one of the vendors inside the airport. You can get data bundles that will help you stay connected as well as airtime for any phone calls you need to make.
Keep Cash on You
Credit cards are widely accepted in South Africa. However, you will still need to use cash throughout your trip.
You'll get a better exchange rate from the ATM machines than by using a currency exchange service – there are ATM's at the airport.
Use Uber
The service in Johannesburg and Cape Town are reliable, convenient and much cheaper than a metered taxi. It is the best way of getting around plus South Africa does background checks on their drivers.
Hire a Car
If you want to explore the famous Garden Route or the Drakensberg Mountains hiring a car is by far the best option. It offers freedom, flexibility and value for money and once you are out of the cities it is safe – just make sure you stop in more public locations. Just a tip – you can only pay for fuel with cash.
South Africa offers a diverse mix of cultures, a variety of landscapes, delicious local food and great wine. This is an incredible country and you'll have an amazing time getting to know the locals and exploring the Rainbow Nation!