Types of Safaris | Choosing the right safari | Find your safari holiday | The Big 5 (lion, elephant; buffalo, rhino, leopard) | About the great migration
The literal meaning of the word 'safari' is 'journey'
It really doesn't matter how many books you have read, pictures you have seen or how many wildlife documentaries you have watched on TV, nothing will prepare you for the excitement and sheer adrenalin rush you get the very first moment you see African animals in the wild.
Ask anyone who has experienced an African safari and they will remember it like it was yesterday. Whether they travelled to one of the iconic destinations, like the Kruger National Park, or trekked through the forests of Uganda or Rwanda to see the mountain gorilla or chimpanzees. Maybe they travelled through the Masai Mara and Serengeti and were able to witness the wildebeest river crossing during the great migration. Perhaps they took one of the 'off the beaten track' safaris in Zambia, Botswana or Namibia. Maybe they trekked on foot, or by horseback, camped out under the stars, or travelled by mokoro (dugout canoe) game viewing along the banks of the Okavango Delta. Whatever they did it would surely have been an unforgettable experience, with tons of pictures to prove it!
Going on safari is truly an incredible opportunity and an absolute privilege as each game drive and wildlife encounter is unique. It is undoubtedly on most of our 'must-do' holidays and considered to be a once in a lifetime trip that must not be missed. However, I do hate to spoil the party, because once you get the bug you can't get enough and will want to go back again and again!
Find Your Safari Holiday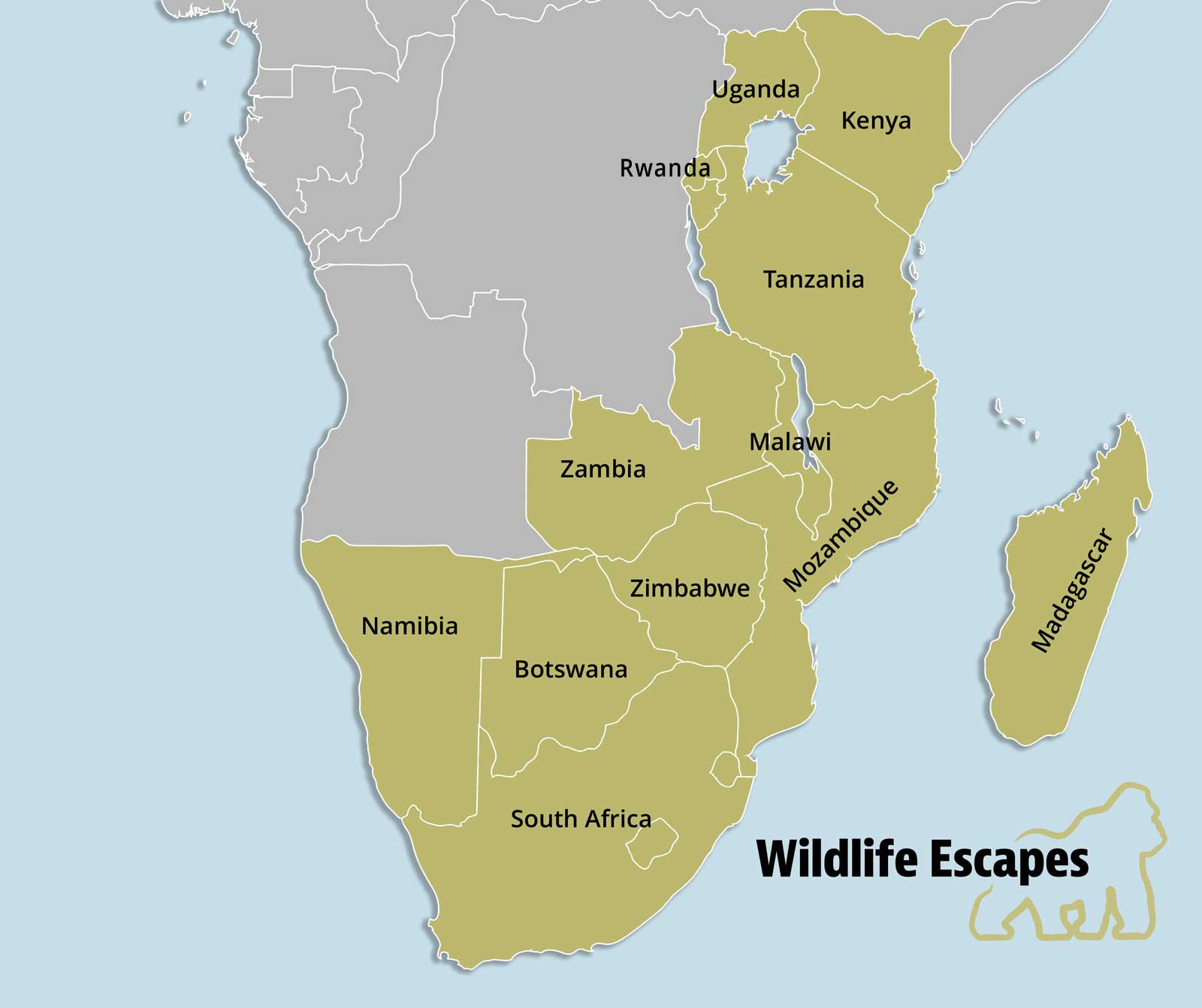 Types of Safaris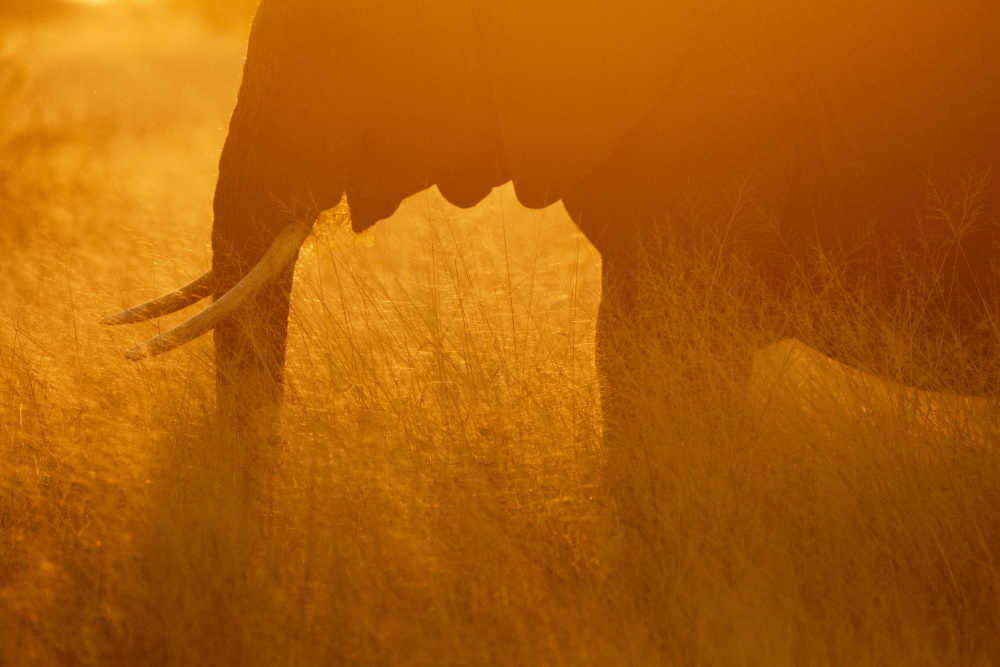 The word 'safari' conjures all kinds of incredible scenes to inspire your imagination, but there is so much more to a safari than you might think. It is a 'journey' encompassing a variety of experiences and adventures, each unique and distinctive. At Wildlife Escapes we have selected our dozen types of safari to whet your appetite:
Escorted safaris: Fixed small group itineraries with expert guides leading you through your safari experience with their specialist knowledge.
Private safaris: A private vehicle and a private guide for exclusive use tends to be very appealing to more experienced travellers.
Fly-in safaris: For the best views and the ultimate in ease and convenience, a fly-in-safari takes you directly to wherever you are staying by light aircraft.
Luxury safaris: Offering some incredibly luxurious accommodation in unbelievable surroundings with very personal service and exclusivity.
Mobile safaris: Guests stay in tented camps which are moved from place to place across the landscape, an exciting and diverse departure from the norm.
Self-drive safaris: Self-drive holidays provide the freedom and independence of driving in your own vehicle around parts of Africa on a prebooked schedule.
Walking safaris: Traversing the Africa bushveld on foot provides a unique thrill with guides on hand to look after you.
Family safaris: Travelling with children may occasionally seem like hard work, but much of Africa offers you and your family wonderful opportunities.
Primate safaris: The highlight of one of these trips is undoubtedly tracking the mountain gorillas.
Water based safaris: They allow you to reach areas not accessible by land and include house boats, speedboats, canoes, kayaks and mokoros (dugout canoe).
Horseback safaris: If you love horses then riding through big game territory is a must and Africa is home to a number of excellent horse riding operations.
Bird watching safaris: The birdlife of Africa is spectacular and you do not have to be experienced or especially dedicated to really enjoy seeing them.
Great value safaris: Safaris are not cheap holidays, but there are many ways to avoid the highest prices and ensure that your money is wisely spent.
Choosing the Right Safari 
Africa is a vast continent, and the possibilities for exploring it are endless: From seeing the 'Big Five' on game drives in Botswana, Zambia or South Africa; seeing the magnificent wildebeest migration in Kenya and Tanzania; to gorilla-trekking expeditions in Rwanda and Uganda. African safaris are exciting, diverse and truly unforgettable experiences and once you've had a taste, you'll be desperate to see more…
Our Top 5 Tips for Booking Your African Safari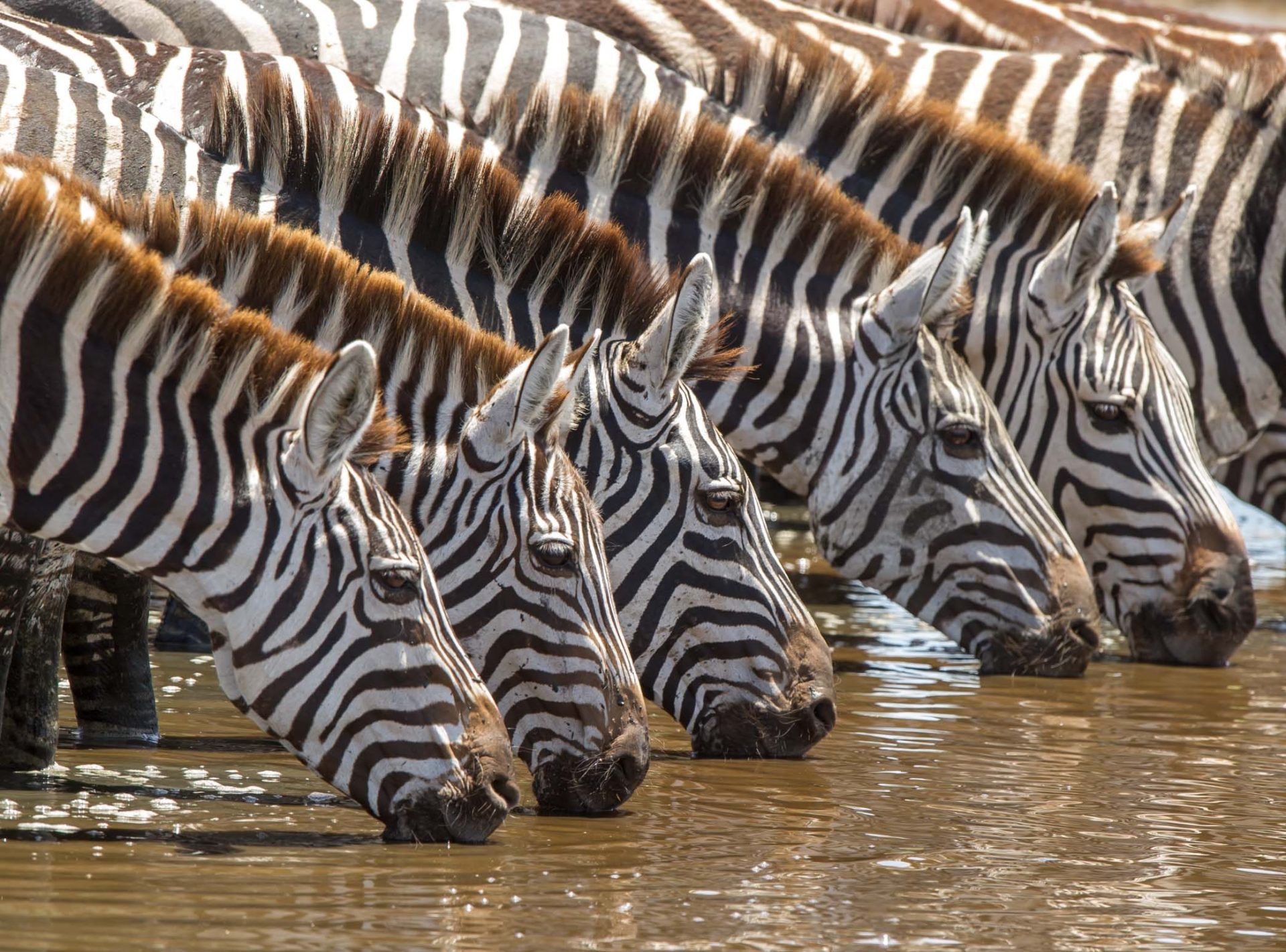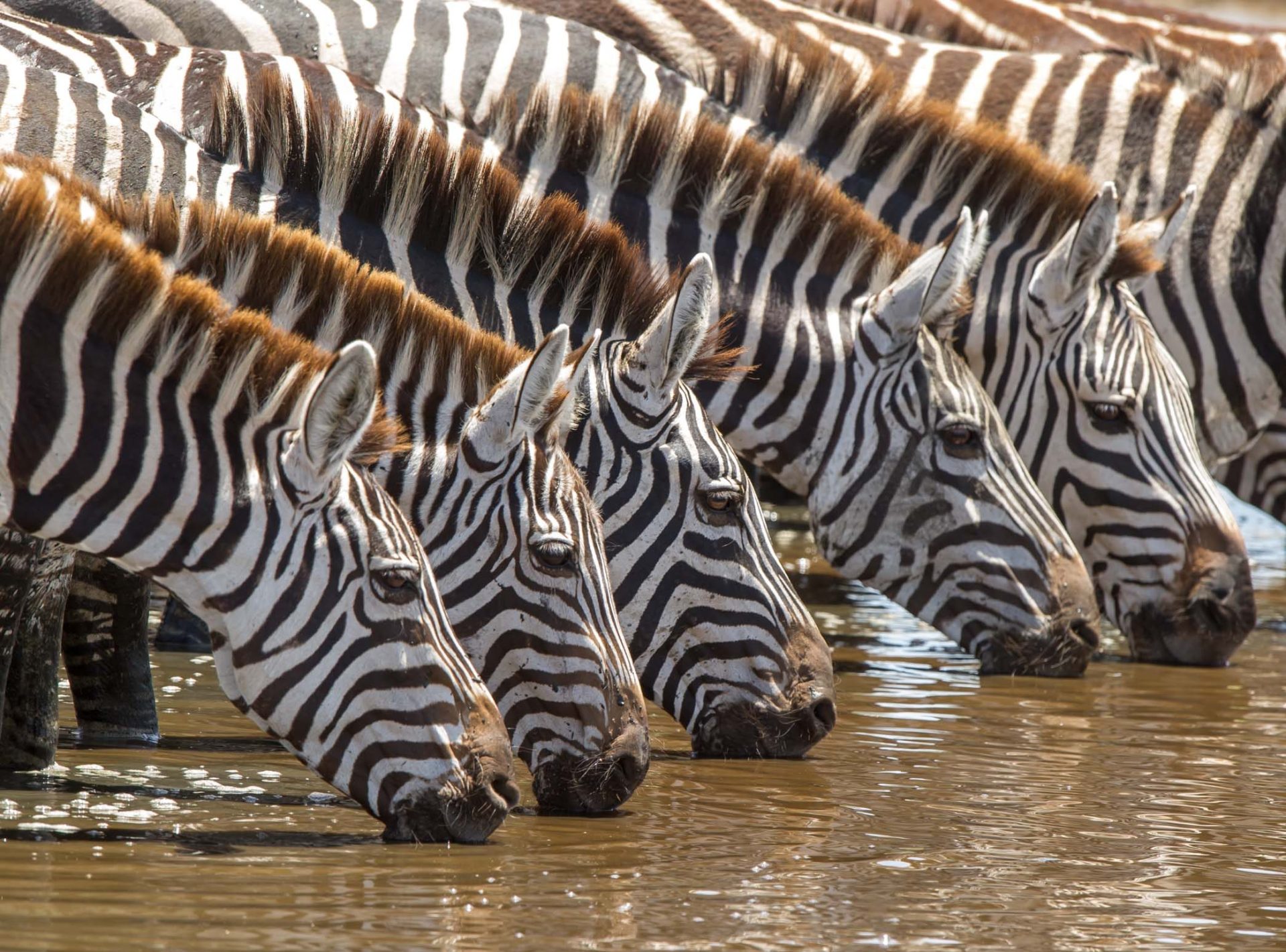 There are many things to consider when planning an African safari and all will depend on your own personal preferences and aspirations. It is also worth stepping out of your comfort zone a little to enhance your safari experience. Here are the top five most important questions you need to ask yourself when thinking about booking a safari holiday:
• Where do you want to go?
• What do you want to see?
• When do you want to travel?
• What is your budget?
• How do I plan my safari?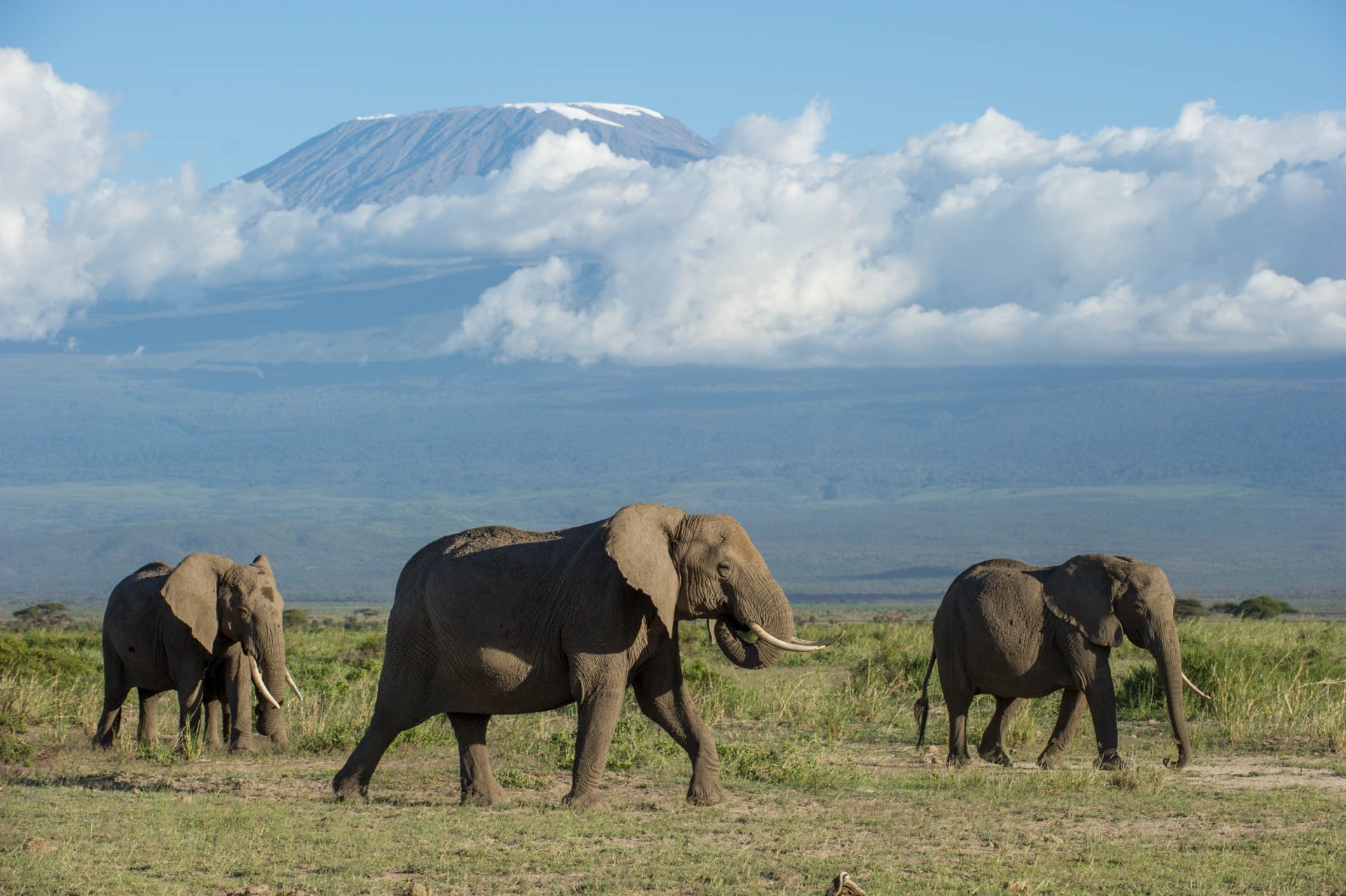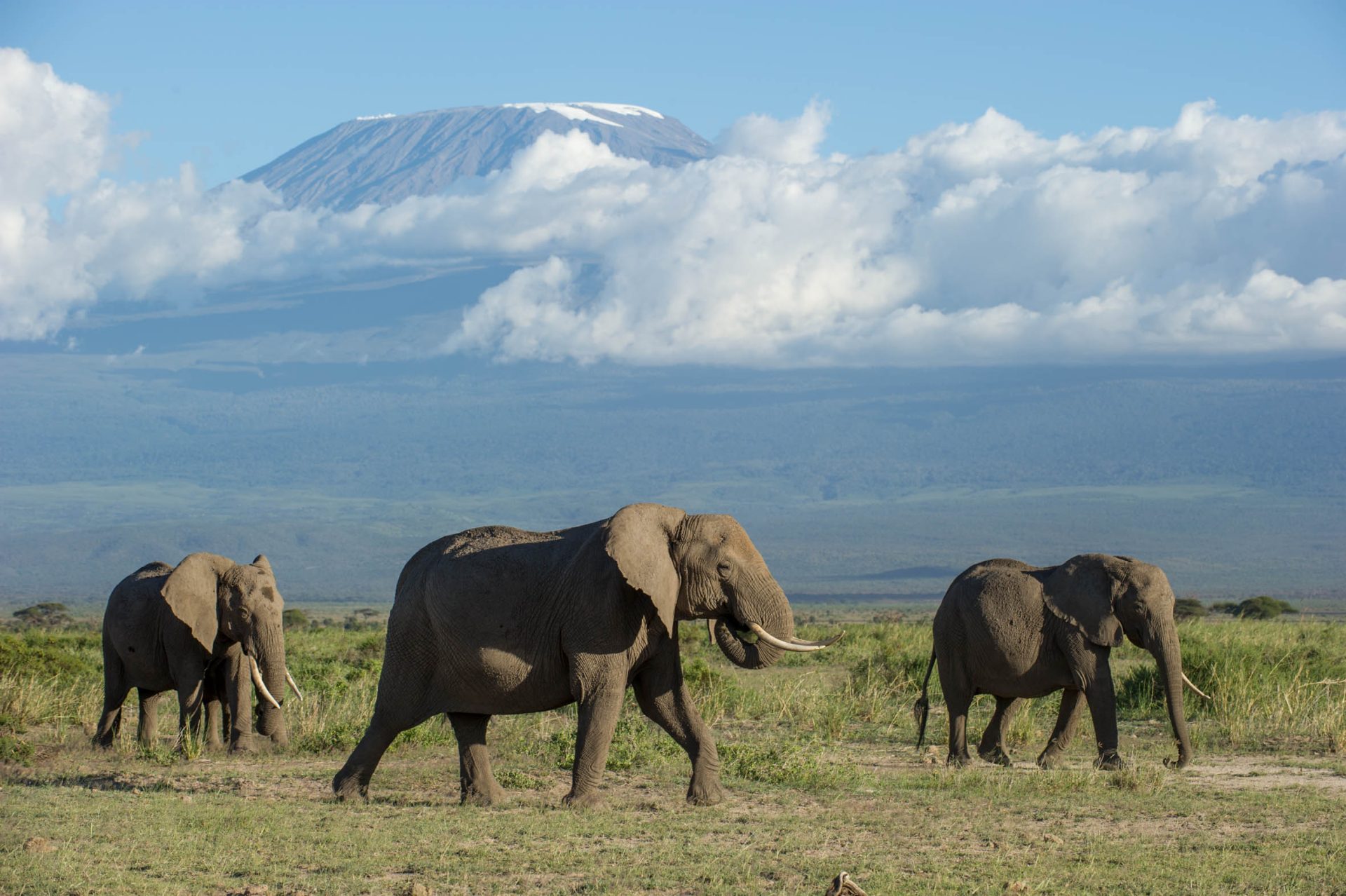 Where do you want to go?
Deciding where to go can be daunting and will depend on whether you want a classic safari or you are looking at something more adventurous. You may want a water-based safari in Lake Kariba, Zimbabwe or the Okavango Delta in Botswana; a walking safari in Zambia or maybe a family friendly safari in Tanzania; perhaps a fly in safari in Namibia or even a hot air balloon safari in Kenya; You may just want to explore other aspects of a country like South Africa and add a malaria free safari for a few days at the end. The options are endless…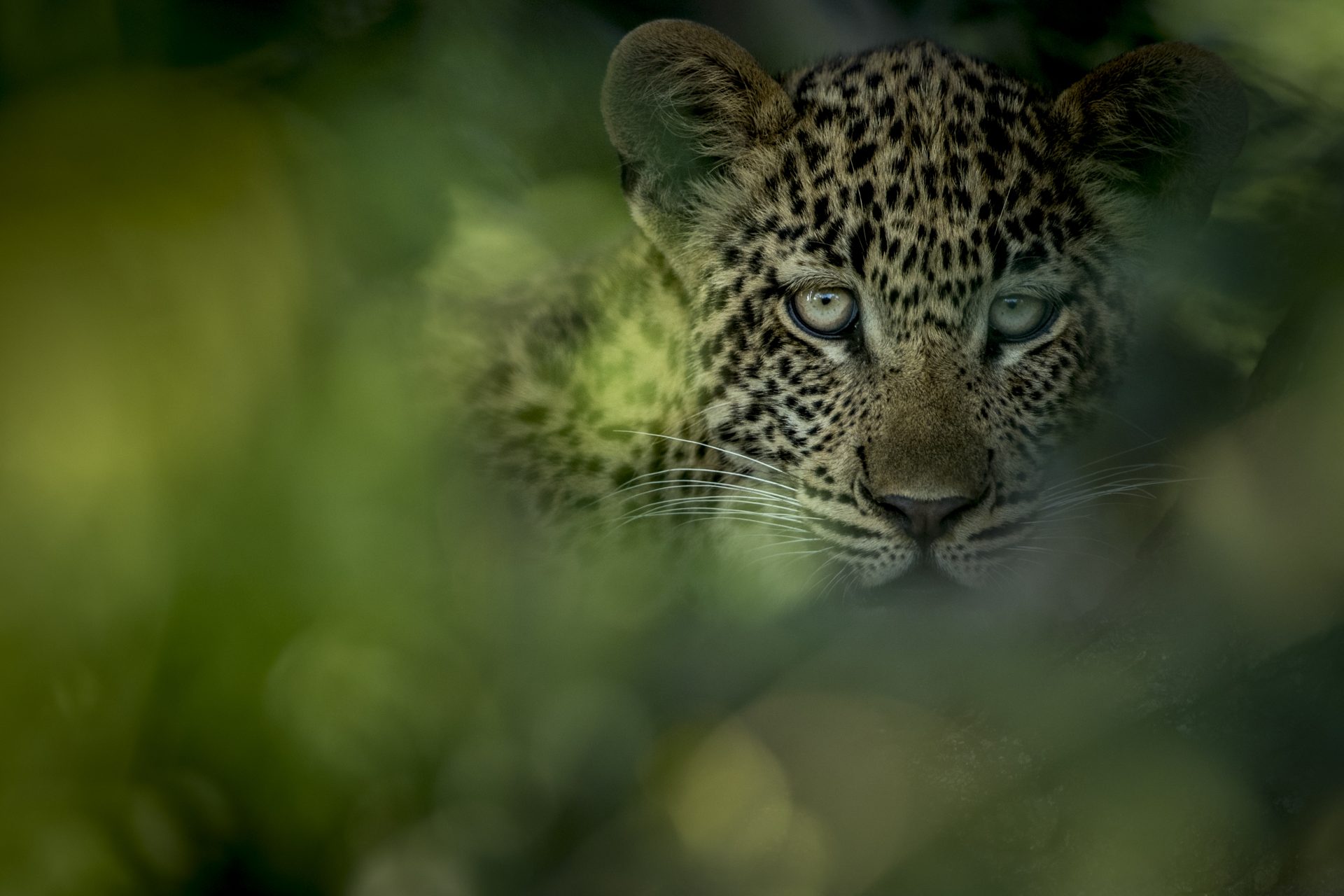 What do you want to see?
This is paramount, because seeing gorillas for example is only possible in certain national parks in Uganda, Rwanda and the Congo and lemurs are endemic to the island of Madagascar. If it's to witness the great wildebeest migration, then you need to aim for Kenya or Tanzania to get the best viewing. The aim for most that travel to Africa on safari, especially for the first time, is to see the continent's most iconic wildlife…the 'Big Five'. Most safari destinations in east and southern Africa you can spot the 'Big Five': Lions, leopards, rhinoceros, elephants and Cape buffalo.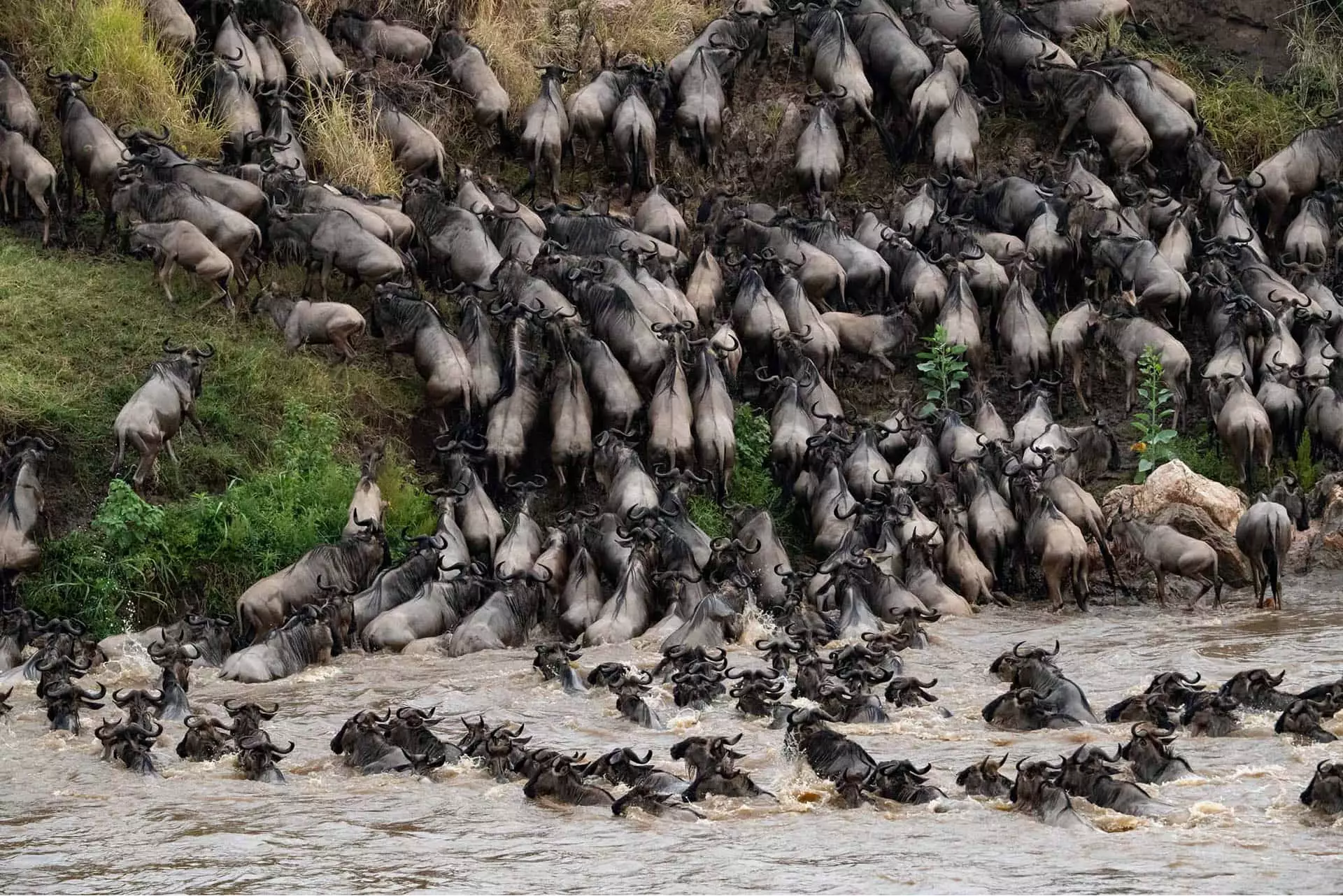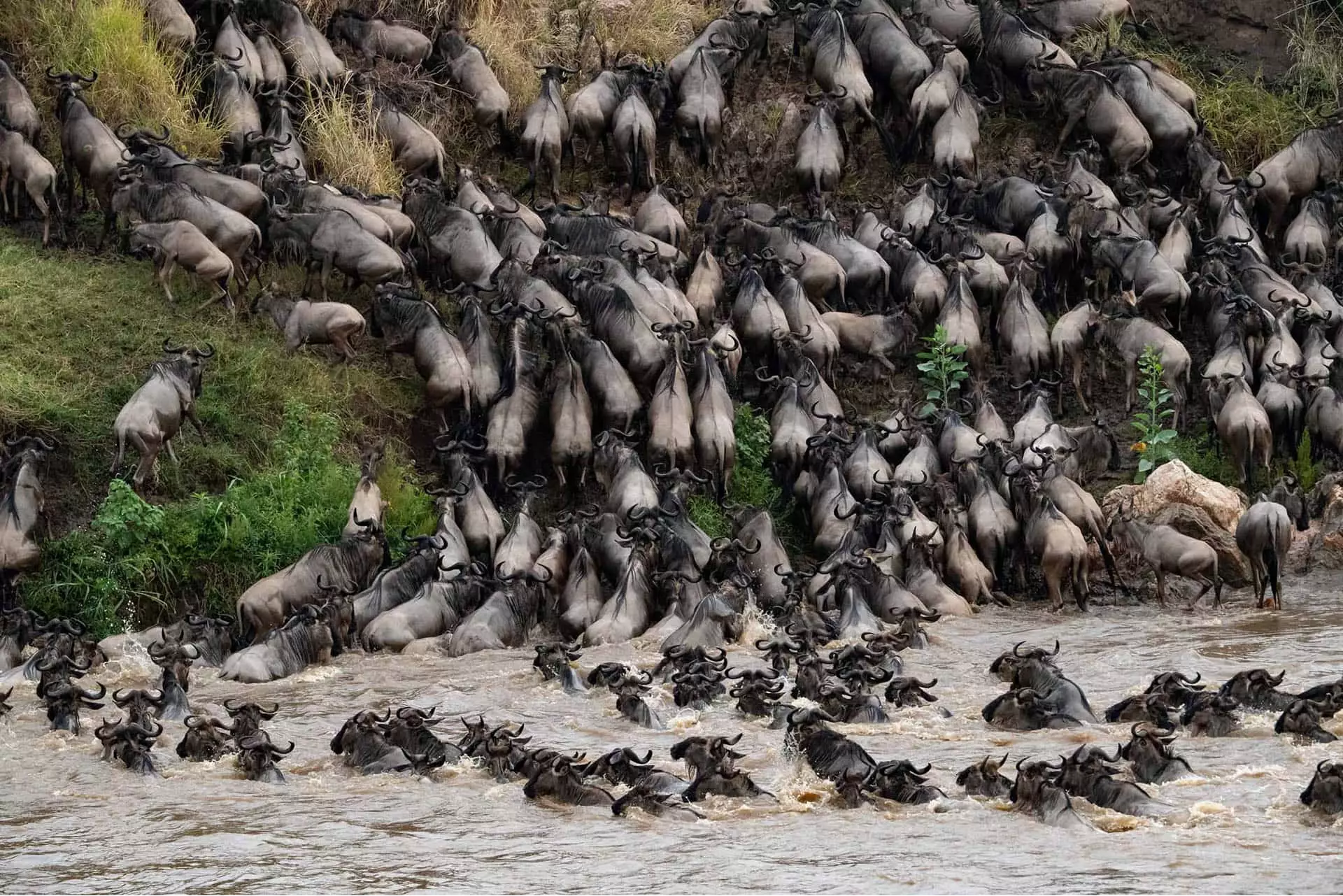 When do you want to travel?
An equally important question as the time of year is vital to get the best safari experience. Most destinations have an optimum season and usually, the dry seasons are better for viewing game because the lack of rain attracts local wildlife to the waterholes. I
It's the wet season in Madagascar from January to March with cyclones in February, so it is probably a time you want to avoid, whilst the best time for a safari in the Kalahari region is in their winter which is June/July.
. You may just be restricted to travelling in school holidays if you or your partner is a teacher or you may have children, so this could influence when you are able to travel.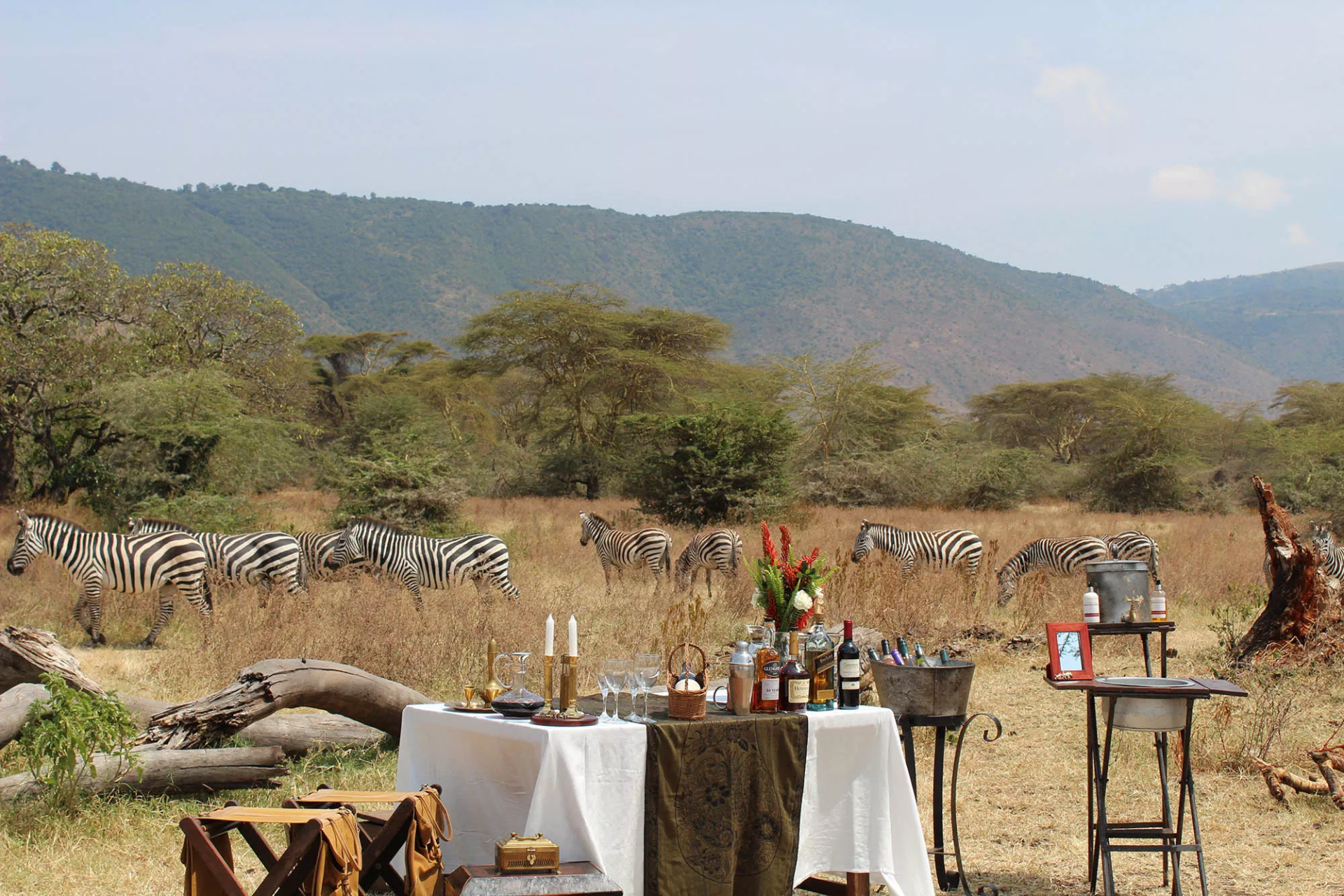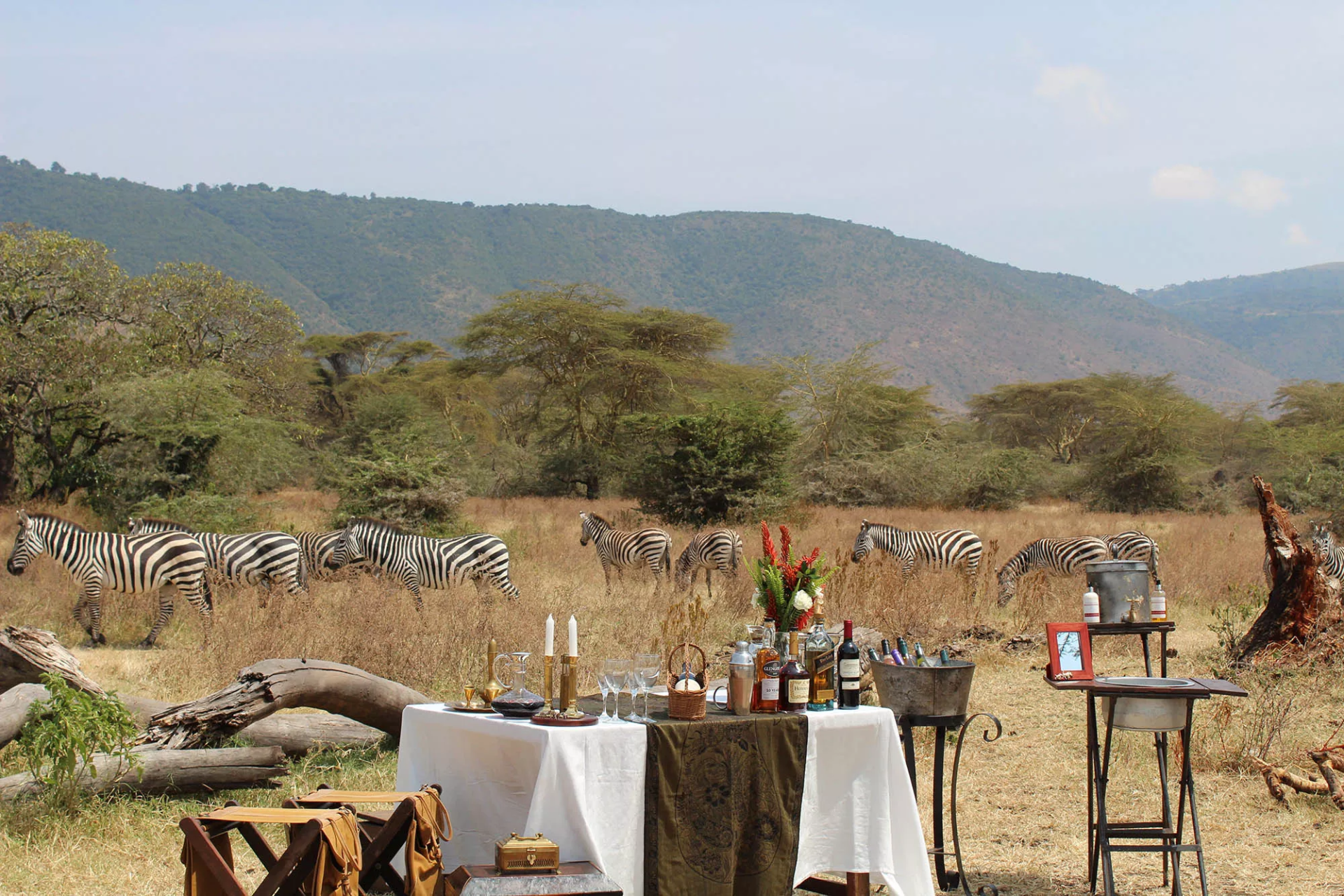 What is your budget?
It is a good idea to have a budget in mind as this will determine where you can go, what you can see and what type of safari experience is possible. This will also depend on the type of accommodation you stay in and how exclusive an experience you want. For example, in parts of Botswana, you can have both a land and a wetland experience as the wildlife is very concentrated and it offers unparalleled exclusivity, so the price can often be high. Gorilla trekking is a 'once in a lifetime' experience and the permits are very expensive, but definitely worth every penny! On the flip side, a set 7-night safari in Kenya doesn't have to be expensive and a trip to South Africa incorporating a fantastic 2- or 3-night safari experience won't break the bank either.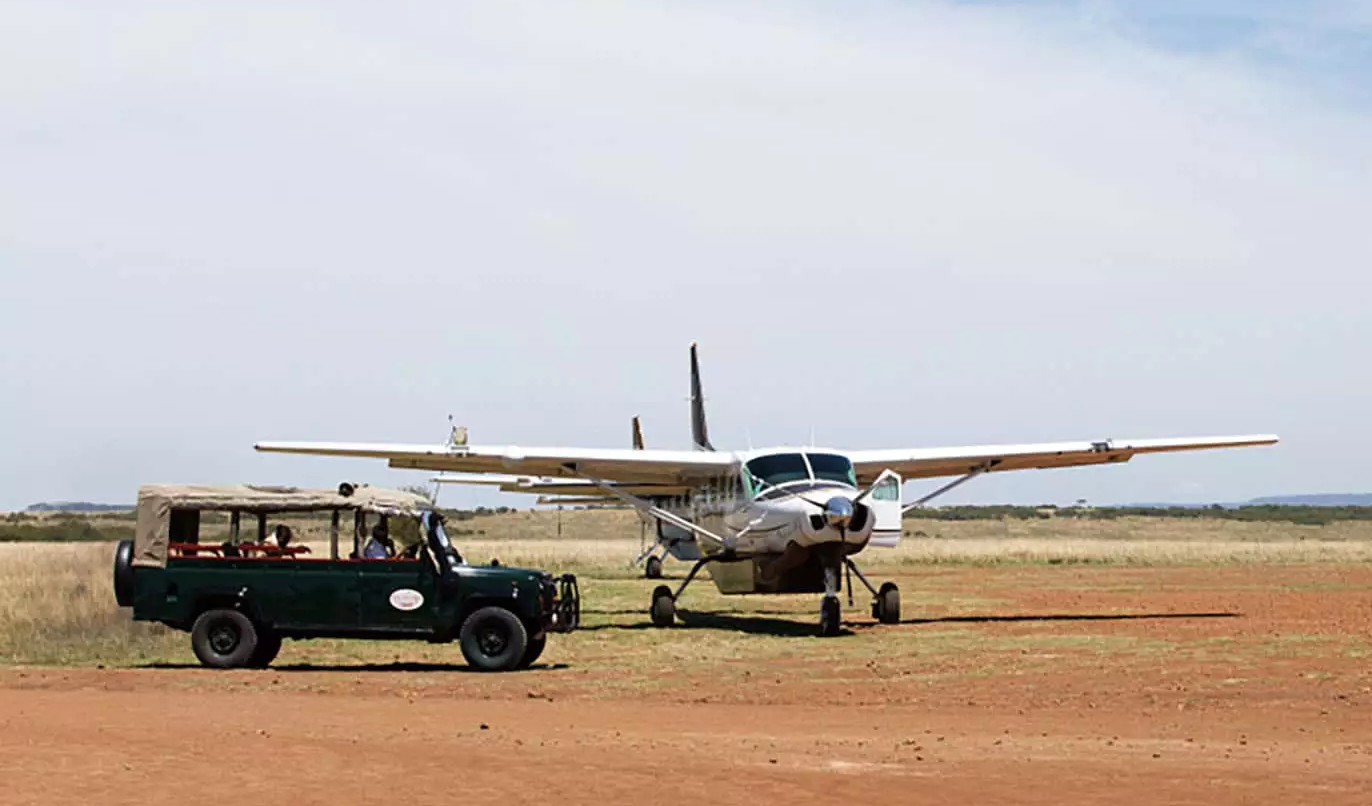 How do I plan my safari?
Speak to your Wildlife Escapes Expert. We have first-hand experience with knowledge of all African Safaris and know the best places to fulfil your requirements and expectations. We will help plan, guide and make recommendations so you get the very best wildlife encounter possible. Our website offers ideas to give you inspiration and whet your appetite based on some of the most popular holidays that we have arranged for other clients. However, anything is possible and after finding out more about your likes and dislikes, we will design the perfect wildlife experience just for you.
If you are a lover of travel, wildlife and are looking for an unforgettable experience then an African Safari with Wildlife Escapes should really be at the top of your travel bucket list!
Find Your Safari Holiday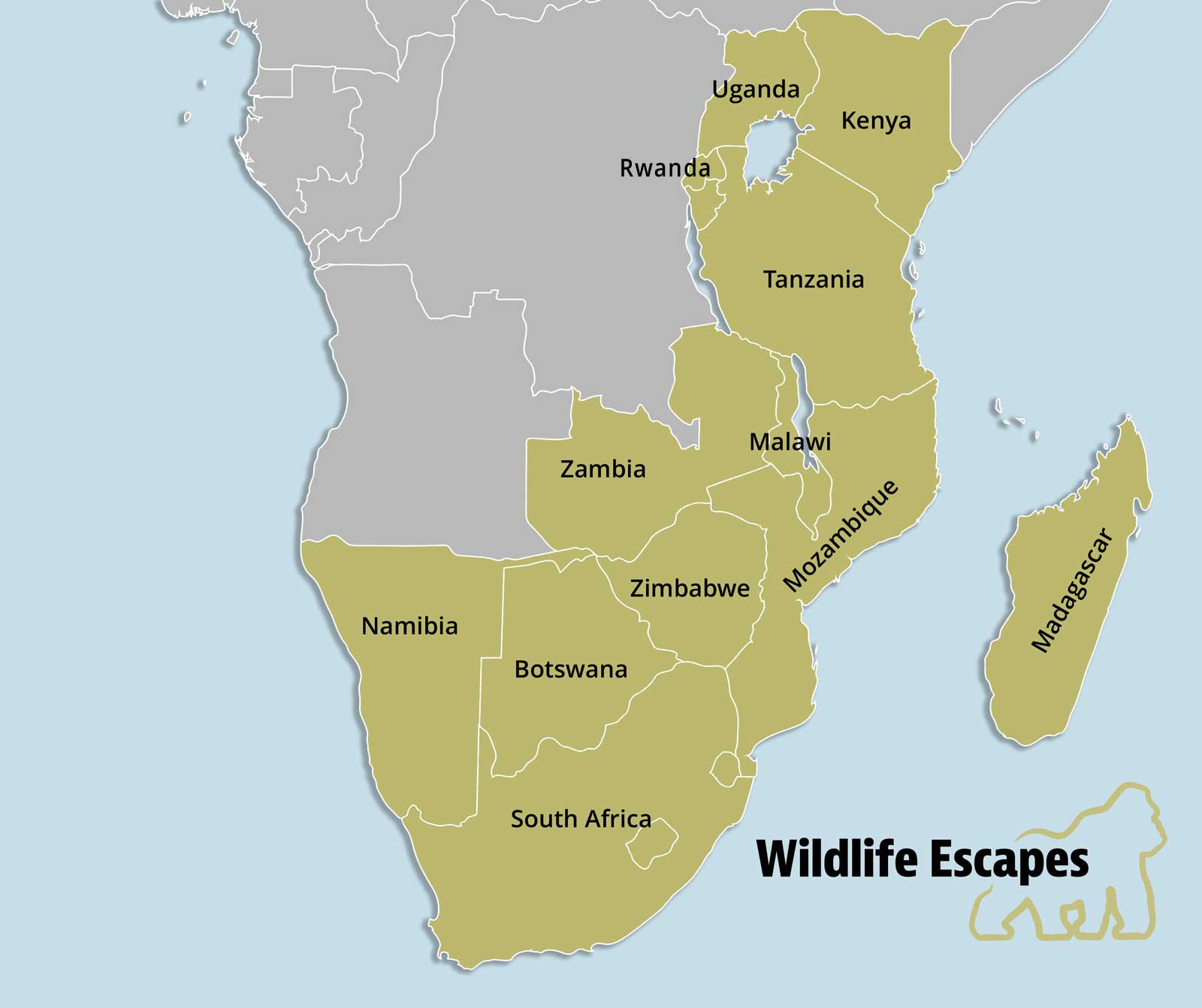 The Iconic 'Big Five':
Lion; Elephant; Buffalo; Rhino; Leopard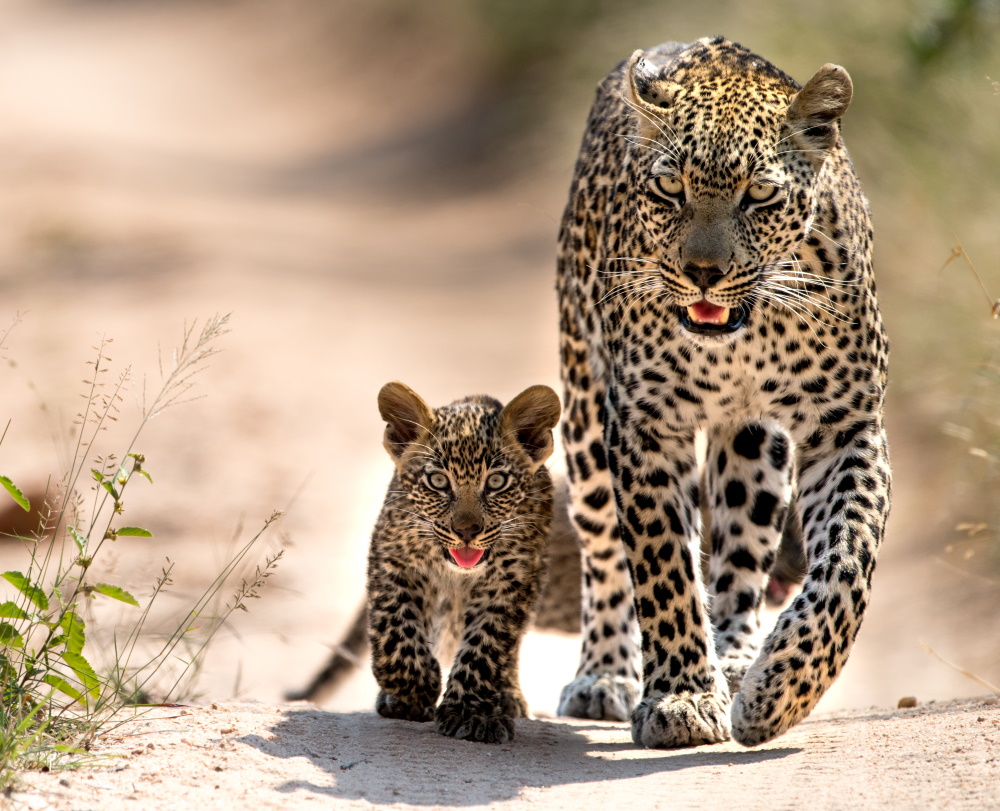 If you are going on an African safari, the chances are that you have heard of the 'Big Five'.
These are the 'must-see' list of animals for any wildlife enthusiast and include the African elephant, African leopard, Cape buffalo, Black rhino and, of course, the African lion. The term 'Big Five' was originally coined in the 19th Century as the most challenging and dangerous animals to hunt on foot in Africa. The Big Five are now protected in national parks and private game reserves throughout Africa and these iconic species are the reason safari-goers set out eagerly on dawn and dusk game drives to see them.
The Big Five can be seen throughout Eastern and Southern Africa.  The Cape buffalo is not the prettiest animal around and the elephant is so much larger in person. The lion is more magnificent and powerful in the wild whilst the black rhino is just solid power. The leopard is more beautiful than you can imagine but is more elusive than you may think. Seeing any of the Big Five living wild and free in their natural habitats remains an unforgettable thrill at the top of most wildlife holiday bucket list.
About the 'Big Five'
African Lion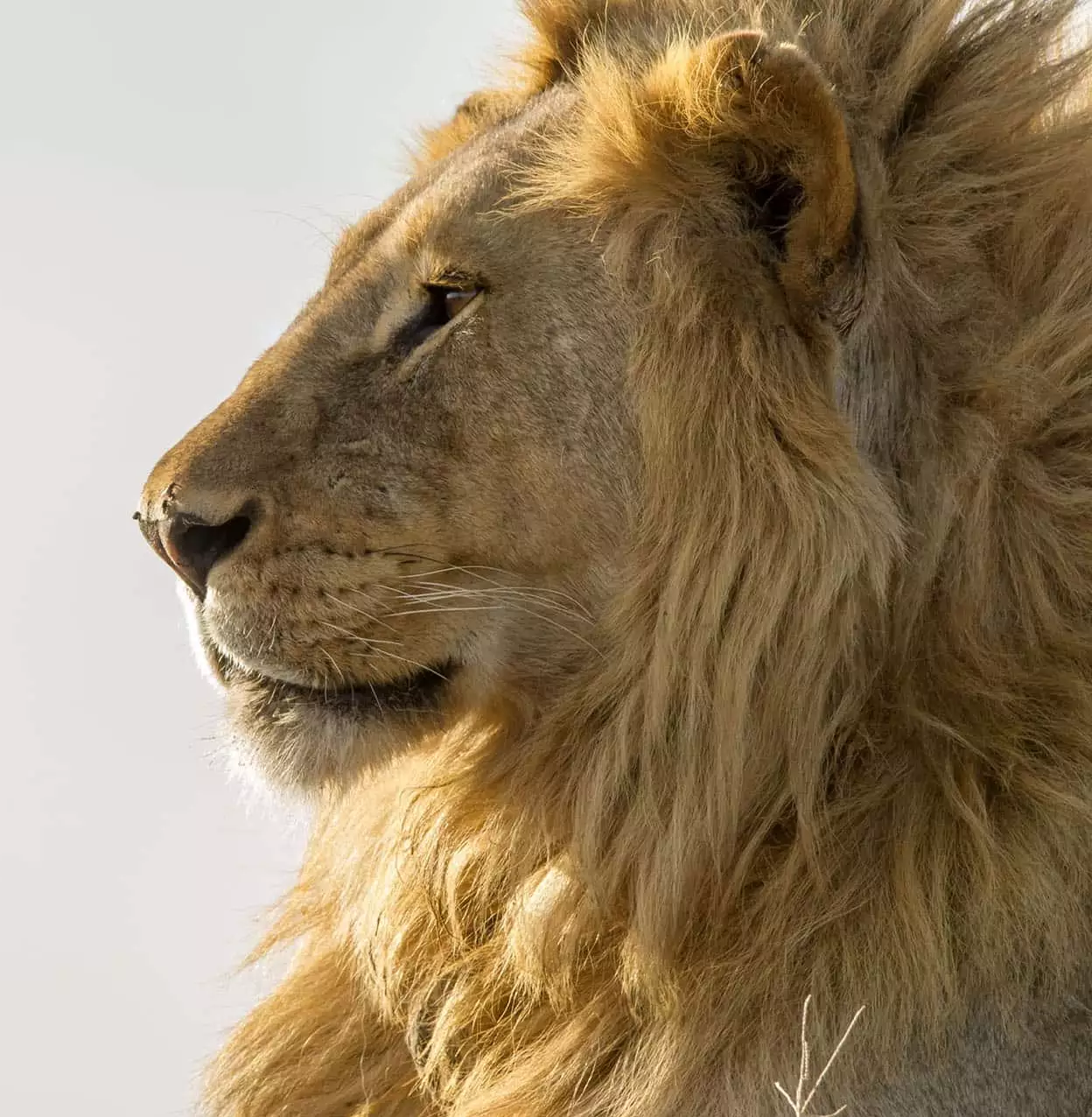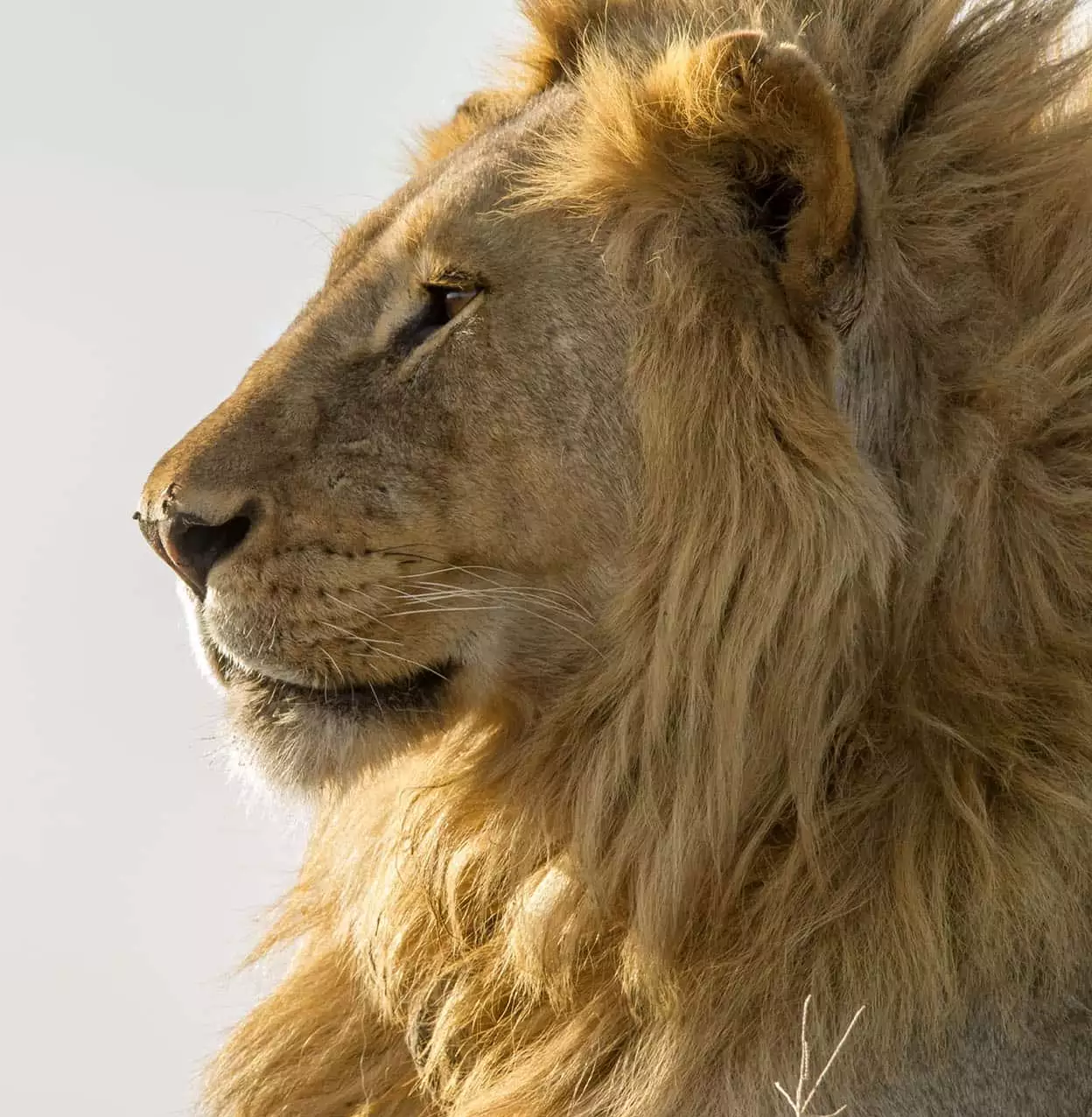 African lions are admired throughout the world as symbols of courage and strength. The lion is second in size only to tigers with powerful bodies and roars that can be heard from five miles away. An adult lion's coat is yellow-gold, and only male lions typically boast manes, the impressive fringe of long hair that encircles their heads. Typically, the darker a lion's mane, the older he is.
African lions are found today in parts of sub-Saharan Africa. They mainly live in the grasslands, scrub, or open woodlands where they can hunt their prey more easily, but they can live in most habitats aside from tropical rainforests and deserts. In Lake Manyara, Tanzania and Queen Elizabeth National park, Uganda you may stumble upon the population of the exceptional tree-climbing lions…
Lions are sociable and they usually live in groups, which are called prides. Prides are family units that may comprise anywhere from two to as many as forty lions. This could include three or four males, a dozen or so females, and their young. The lionesses in the pride are related and typically stay with the group from when they are born until they age. The females raise their cubs communally within the pride. Young males eventually leave and establish their own prides by taking over a group headed by another male. Males defend the pride's territory, roar menacingly and chase off animals and intruders, that encroach on their turf.
Female lions are the pride's primary hunters and leaders. They often work together to prey upon antelopes, zebras, wildebeest, and other large animals of the open grasslands. Many of these animals are faster than lions, so working as a team certainly pays off. The male lion takes little part in the hunt, but he always eats his fill of the kill before the rest of the pride begin their meal, with cubs at the bottom of the pecking order. Lions will hunt alone if the opportunity presents itself and they also steal kills from hyenas or wild dogs.
Exploring via game drives or on walking safaris, you can witness the wild behaviours of these magnificent mammals, as the drama unfolds in front of your very eyes: As female lions stalk and take down their prey; prides nap in the shade; cubs play under the watchful eye of their mothers; and males fight for the crown. These incredible big cats are just fascinating to watch and something any first timers and enthusiast alike will want to do on their safari.
Facts About the African lions
The Lion is a vulnerable species.
COMMON NAME: African lions
SCIENTIFIC NAME: Panthera leo
TYPE: Mammals
DIET: Carnivore
GROUP NAME: Pride
SIZE: Head and body, 4.5 to 6.5 feet; tail, 26.25 to 39.5 inches
WEIGHT: 265 to 420 pounds
African Elephant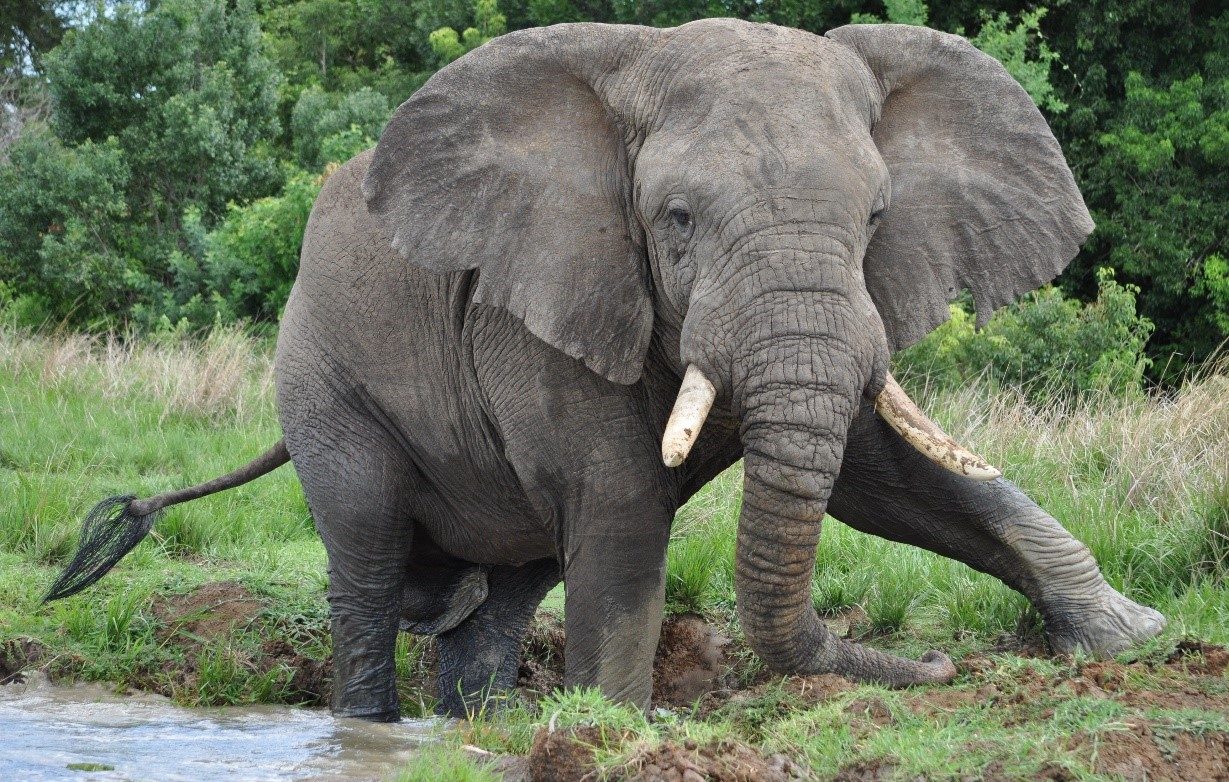 The first time you see an African elephant in the wild is a moment to behold; overwhelming in size and beauty, they move almost gracefully across the plains. It is likely you will hear them before you see them as the lead female leads the herd through the foliage and onto the wide savannah plains. The biggest of the Big Five, the elephant can weigh up to seven tons and are the largest land animals on Earth. At birth, elephants already weigh some 200 pounds and stand about three feet tall. African elephants are slightly larger than their Asian cousins and can be identified by their larger ears (Asian elephants have smaller, rounded ears). Elephants eat roots, grasses, fruit, and bark and an adult elephant can consume up to 300 pounds of food in a single day which they require to sustain their massive bodies.
African elephants communicate across large distances at a low frequency that cannot be heard by humans. They are matriarchal, meaning they live in female-led groups. The matriarch is usually the biggest and oldest of the females called cows and they preside over a multi-generational herd and their young. Having a baby elephant is a serious commitment as they have a longer pregnancy than any other mammal—almost 22 months. Cows usually give birth to one calf every two to four years. Adult males, called bulls, tend to roam on their own, sometimes forming smaller all-male groups. Both male and female African elephants have tusks. They use these tusks to dig for food and water and strip bark from trees. Males, whose tusks tend to be larger than females', and ares often used to battle one another.
An elephant's trunk is actually a long nose used for smelling, breathing, trumpeting, drinking, and also for grabbing things—especially a potential meal. The trunk alone contains about 40,000 muscles. Elephants are fond of water and use their trunks to spray all over themselves to keep them cool in the African heat. These mammals play a critical role in the ecosystem and shape their habitat in many ways. During the dry season, they use their tusks to dig up dry riverbeds and create watering holes for them and other animals. They move through the forest uprooting trees with their trunks and eating saplings, opening areas for plains animals to thrive, whilst many seeds pass through their digestive tract before they are dispersed and germinate, increasing the biodiversity of the landscape.

Your very first elephant sighting in the African bush is something you will never forget! and I have seen many overwhelmed by the sheer magnitude and graciousness of these gentle giants – a 'top of the list' experience without doubt.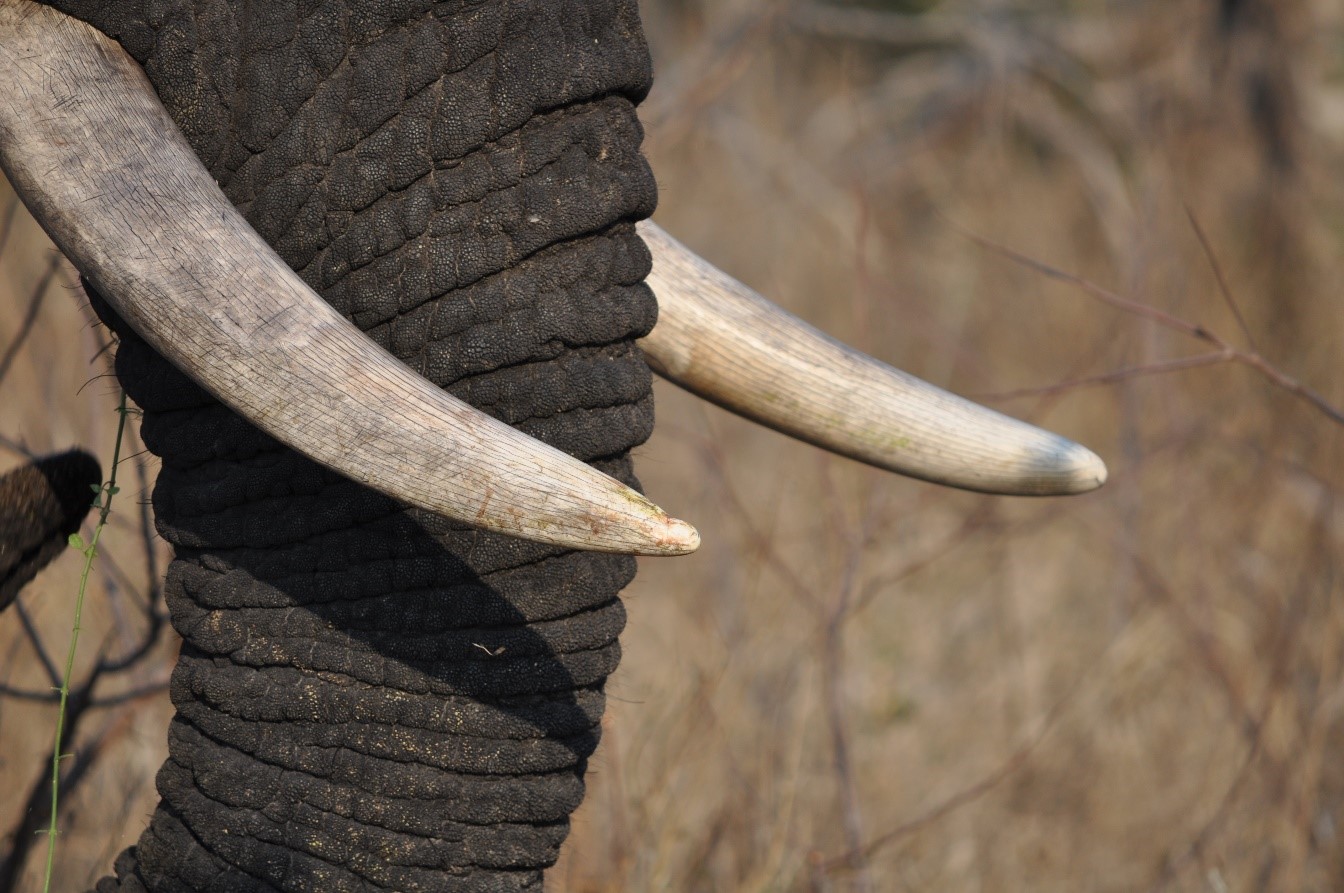 Facts About the African Elephant
The African Elephant is a threatened species.
 COMMON NAME: African elephants
 SCIENTIFIC NAME: Loxodonta
 TYPE: Mammals
 DIET: Herbivore
 GROUP NAME: Herd
 AVERAGE LIFE SPAN IN THE WILD: Up to 70 years
 SIZE: Height at the shoulder, 8.2 to 13 feet
 WEIGHT: 2.5 to seven tons
African Cape Buffalo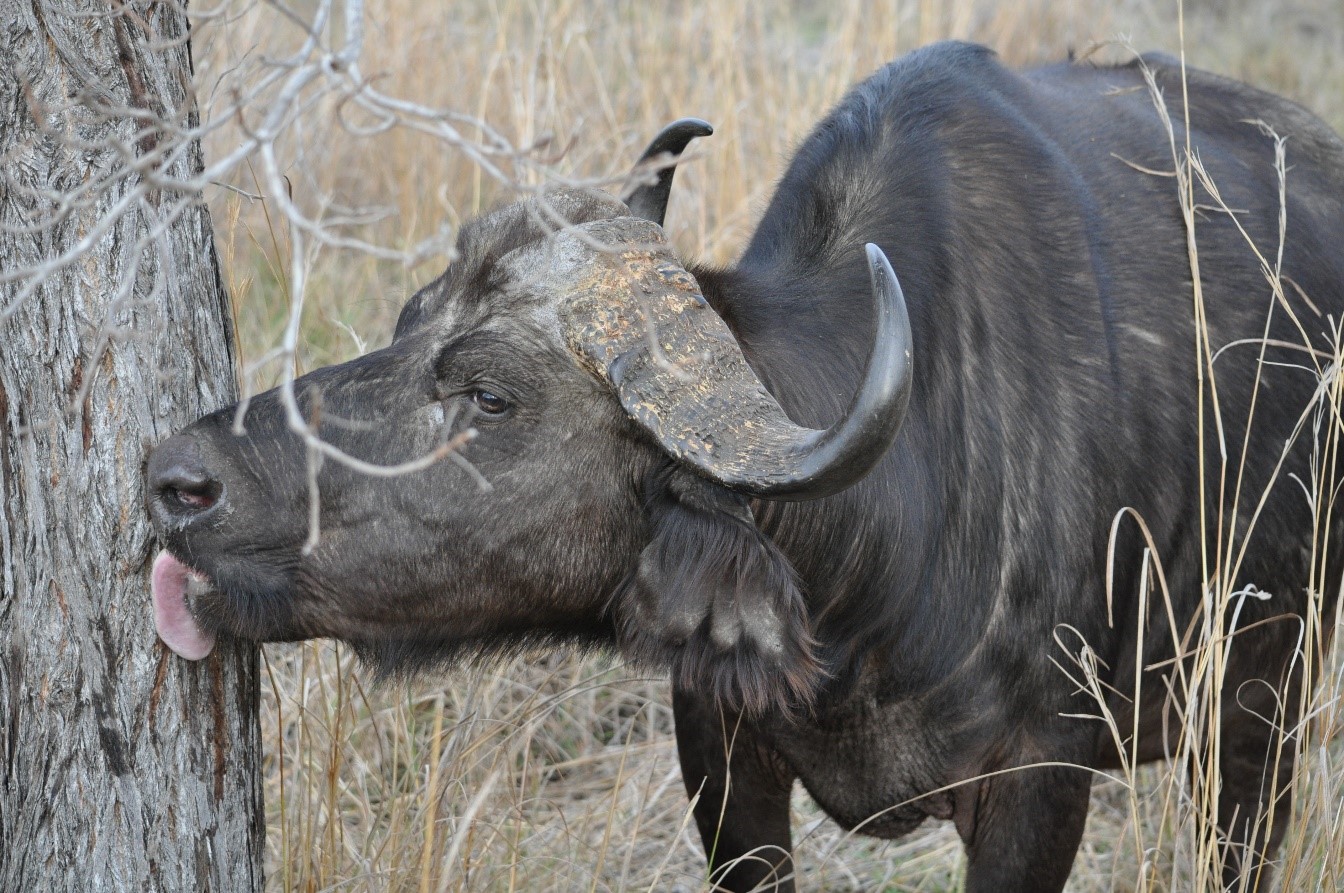 Cape buffalo are often overlooked on safaris. This is because most wildlife enthusiasts are looking to see the big cats and majestic elephants during game drives. However, seeing a large herd of buffalo can be just as exciting!
These hefty, cow-like animals often congregate by the thousands forming large groups to protect their young and they are not afraid of using their strong bulk and prominent horns to fight off predators attempting to attack.
Buffalo spend most of the year in herds of anywhere between 50 and 500, but that number jumps up into the thousands in the Serengeti during the rainy season. Gathering in such large groups helps dissuade predators like lions, leopards, hyenas, and African wild dogs. However, older male buffalo, often strike out in smaller clusters or even on their own. Meanwhile, calves spend up to a year and a half suckling and are completely dependent on their mothers during this time. Buffalo aren't known to be territorial and the matriarchal females decide the direction the herd will travel during rest periods and will then be followed by the group. The herd interactions can be interesting and calves and males will sometimes spar as part of play.
Both male and female have horns but the males' curve upwards and form a solid bony plate in the centre. This is an ideal defence against the lion, who often take a life-threatening risk when going up against the huge and aggressive buffalo. Buffalo will try to rescue another member who has been caught and they have been observed attacking a lion after it has killed a member of the group.
Buffalo are often pictured covered in mud with a bird on their back. The mud helps buffalo get rid of ticks and parasites that latch onto their skin. Birds such as oxpeckers, for example, ride on the back of the buffalo and eat lice, fleas, and other parasites while getting a lift.
Cape buffalo can be seen in huge numbers of the African sub-Saharan plains and seeing a buffalo herd ward off a hungry lioness on the prowl, is a sight to behold.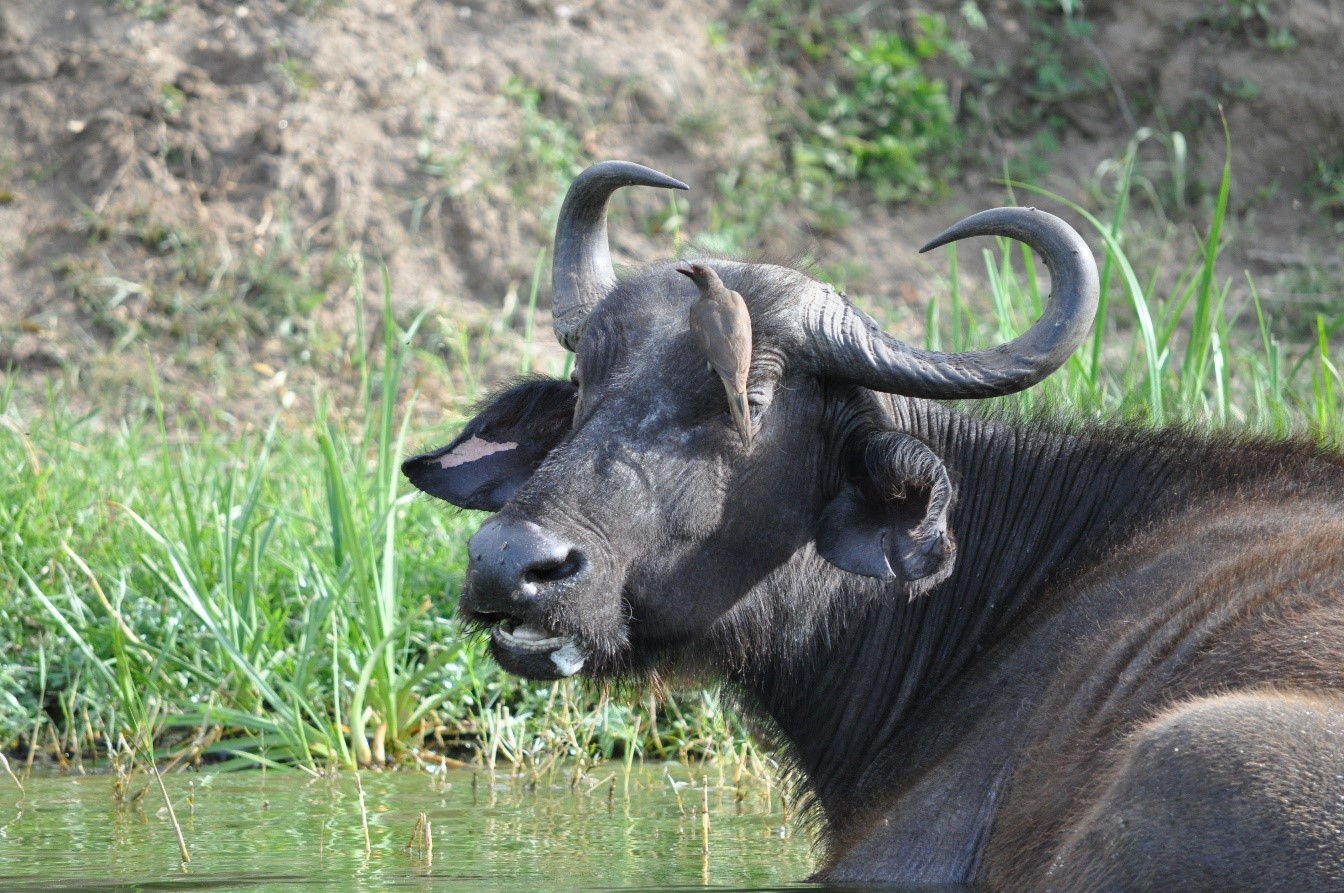 Facts About the African Cape Buffalo
COMMON NAME: African Buffalo
SCIENTIFIC NAME: Syncerus caffer
TYPE: Mammals
DIET: Herbivore
GROUP NAME: Herd
AVERAGE LIFE SPAN IN THE WILD: 11 to 22 years
AVERAGE LIFE SPAN IN CAPTIVITY: Up to 29 years
SIZE: 4 to 5 feet tall
WEIGHT: 660 to 1,840 pounds
African Rhinoceros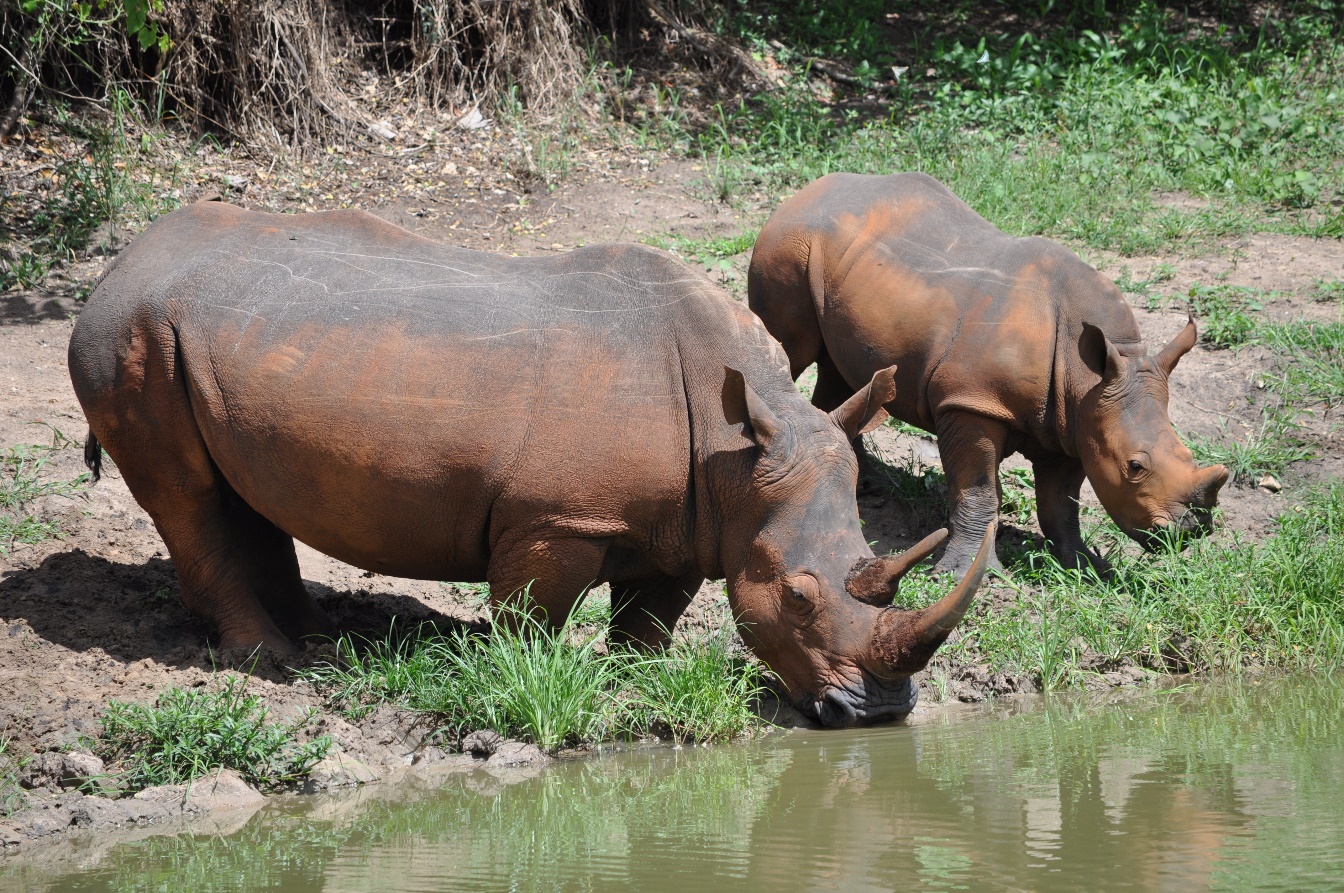 The rhino is the most endangered species of the Big Five. There are two species of African rhinoceros – the black rhino and the white rhino. White rhinos aren't white, but technically, it is steely gray in colour. The species name comes from Dutch word, "weit" (wide), with reference to the animal's wide muzzle, but white rhinos also have a longer skull, a less defined forehead and a more obvious shoulder hump when compared to the black rhino. The black rhino has a pointed upper lip and the difference in lip shape, is related to the animals' diets. Black rhinos use their lips to pluck leaves and fruit from the branches and white rhinos graze on grasses, walking with their enormous heads and squared lips lowered to the ground.
All rhinos are huge, with a top weight of 5,000 pounds and boast two horns, the foremost more prominent than the other. Rhino horns grow as much as three inches a year and have been known to grow up to five feet long. Females use their horns to protect their young, while males use them to battle attackers. Rhinos have poor vision and will sometimes attack trees and rocks by accident. However, their hearing and sense of smell are excellent, often finding one another by following the trail of scent each enormous animal leaves behind it on the landscape.
Black rhinos feed at night and during the gloaming hours of dawn and dusk. Under the hot African sun, they take cover by lying in the shade. Rhinos are also wallowers. They often find a suitable water hole and roll in its mud, coating their skin with a natural bug repellent and sun block. During the hottest parts of the day, they can be found lounging in the shade or wallowing in mud to keep cool. This is a fantastic time to see interactions between mothers and calves as the energetic little one will be vying for its mother's attention while she is clearly trying to relax. Females reproduce only every two and a half to five years and the calf will stay with its mother until it is about three years old.
Rhinos are solitary except for females with their offspring and occasionally, if a rhino feels threatened, they will mock charge the predator; snorting and puffing as well as scuffing the dirt below their feet in order to assert their authority. Often, they will retract but this really is a sight for any animal enthusiast to see.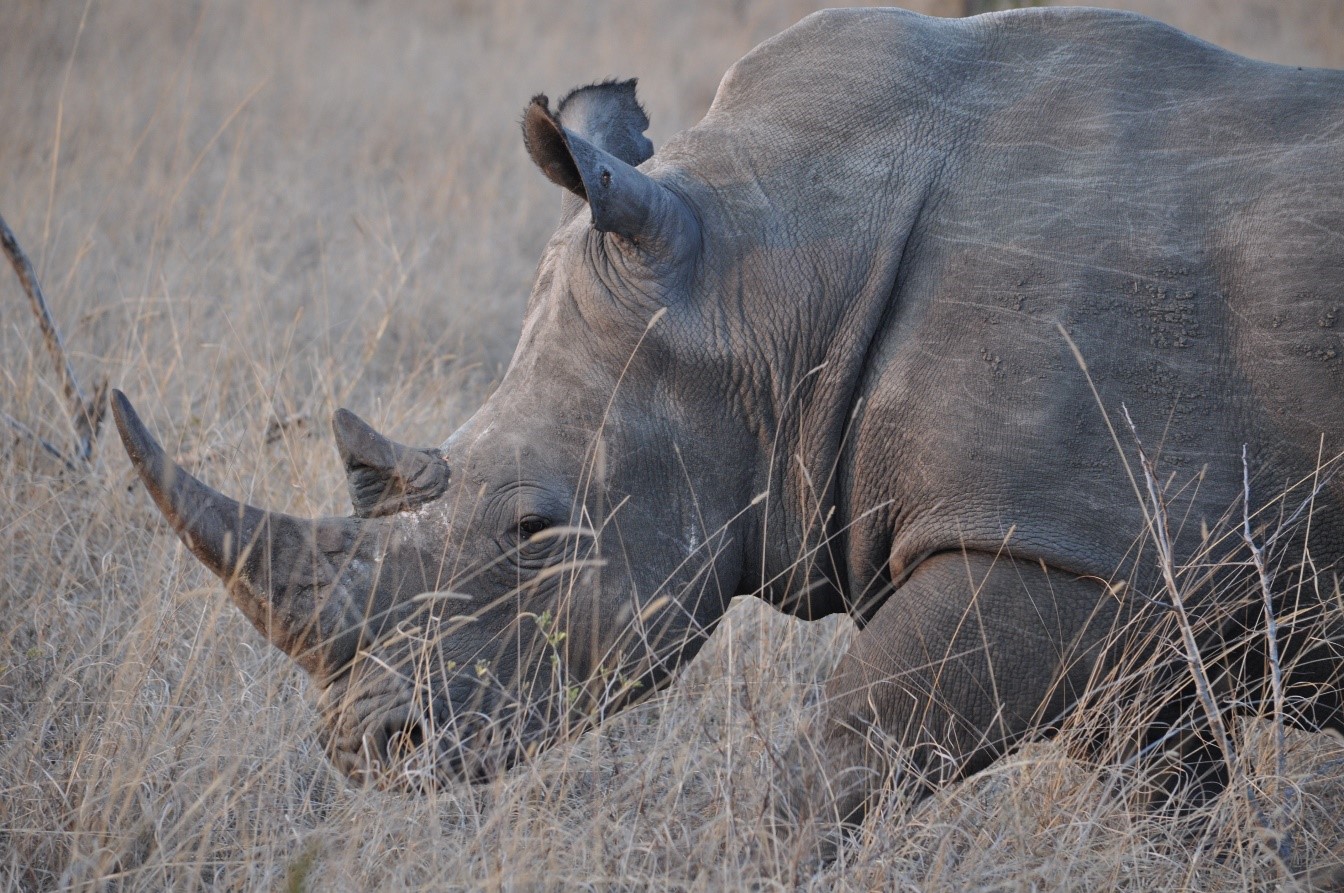 Facts About the African Rhino
The Rhino is a critically endangered species.
COMMON NAME: Black Rhinoceros
SCIENTIFIC NAME: Diceros bicornis
 TYPE: Mammals
 DIET: Herbivore
 SIZE: Height at shoulder: 4.5 to 6 feet
 WEIGHT: 1,760 to 3,080 pounds
African Leopard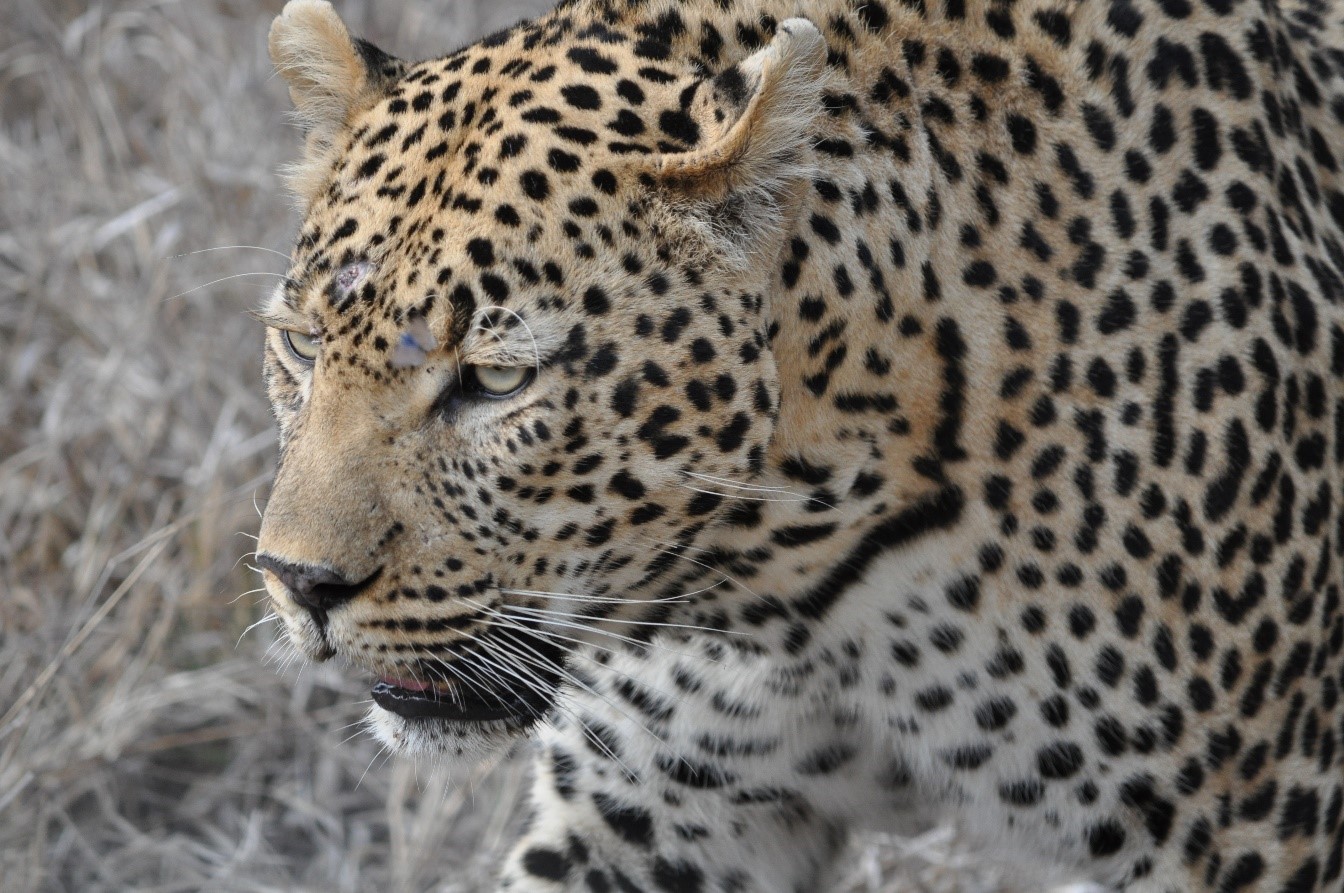 Seeing a leopard in the wild is the ultimate dream for any big cat enthusiast. Leopards are graceful and powerful big cats with some males even growing up to 8 feet in length from head to tail and yet, they are the smallest of the Big Five. They are extremely elusive and adaptable cats that can live anywhere from arid landscapes to dense forest and rocky outcrops. They are closely related to lions, tigers, and jaguars and can be found in sub-Saharan Africa, northeast Africa, Central Asia, India, and China. However, many of their populations are endangered, especially outside of Africa.
The leopard is very strong and comfortable in trees. It often hauls its kills into the branches to feast on their meal without interruption. By dragging the bodies of large animals into the trees it hopes to keep them safe from the threat of lions and hyenas stealing their prey. Leopards can also hunt from trees, where their spotted coats allow them to blend with the leaves until they spring with a deadly pounce. These nocturnal predators also stalk antelope, deer, and pigs by slinking through the long grass and making the fatal pounce.  Leopards are also known to be strong swimmers and very much at home in the water.
Female leopards usually give birth to two cubs with barely visible spots. The mother moves from one safe location to the next hiding her cubs from predators until they are old enough to begin playing and learning to hunt themselves. They stay with their mothers for about two years – otherwise, leopards are solitary animals.
Most leopards are light coloured with distinctive dark spots that are called rosettes. These rosettes help them to blend into their habitat, making them very difficult to spot in the wild, yet even more rewarding when you see one!
Yet despite being somewhat difficult to locate due to their covert nature, leopards can be seen during game drives in most African safari destinations. At Wildlife Escapes we want to make sure we get you to the right place at the right time to see these big cats and particularly recommend Botswana, Zambia and the Sabi Sands reserve (Kruger National Park) in South Africa for fantastic leopard encounters.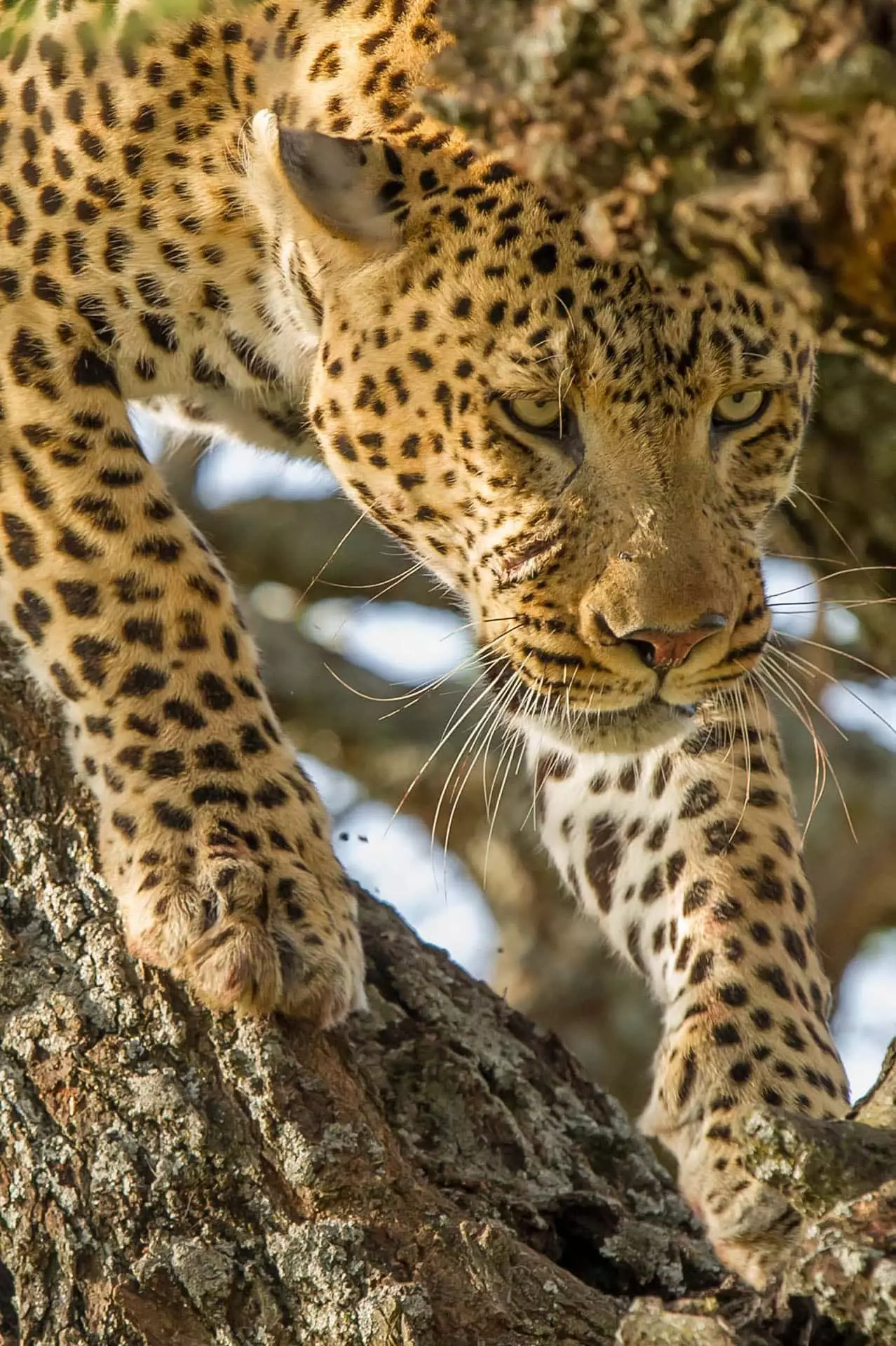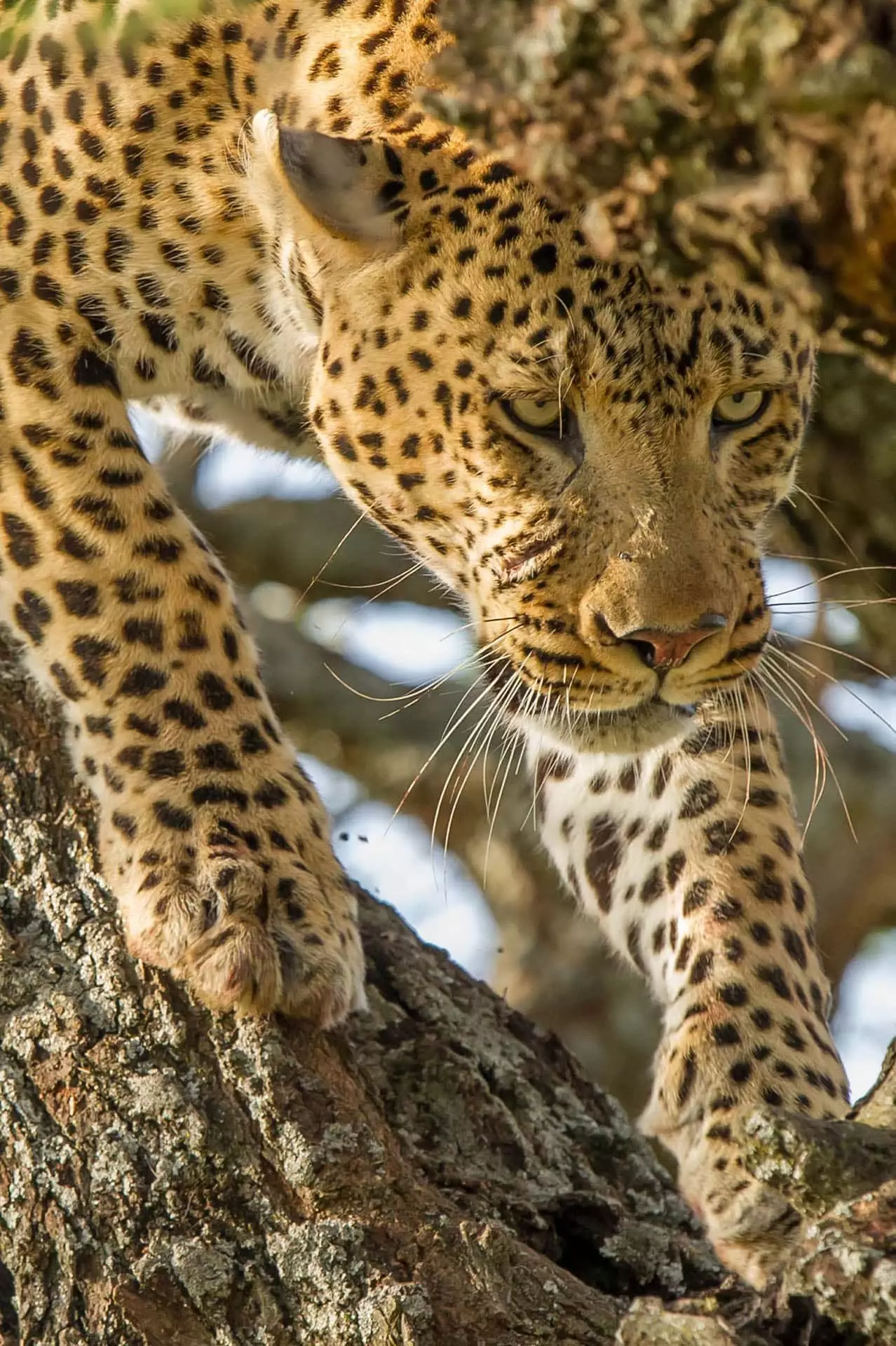 Facts About the African Leopard
 The Leopard is a vulnerable species.
 COMMON NAME: Leopards
SCIENTIFIC NAME: Panthera pardus
TYPE: Mammals
DIET: Carnivore
SIZE: Head and body: 4.25 to 6.25 feet; tail: 3.5 to 4.5 feet
WEIGHT: 66 to 176 pounds
About The Great Migration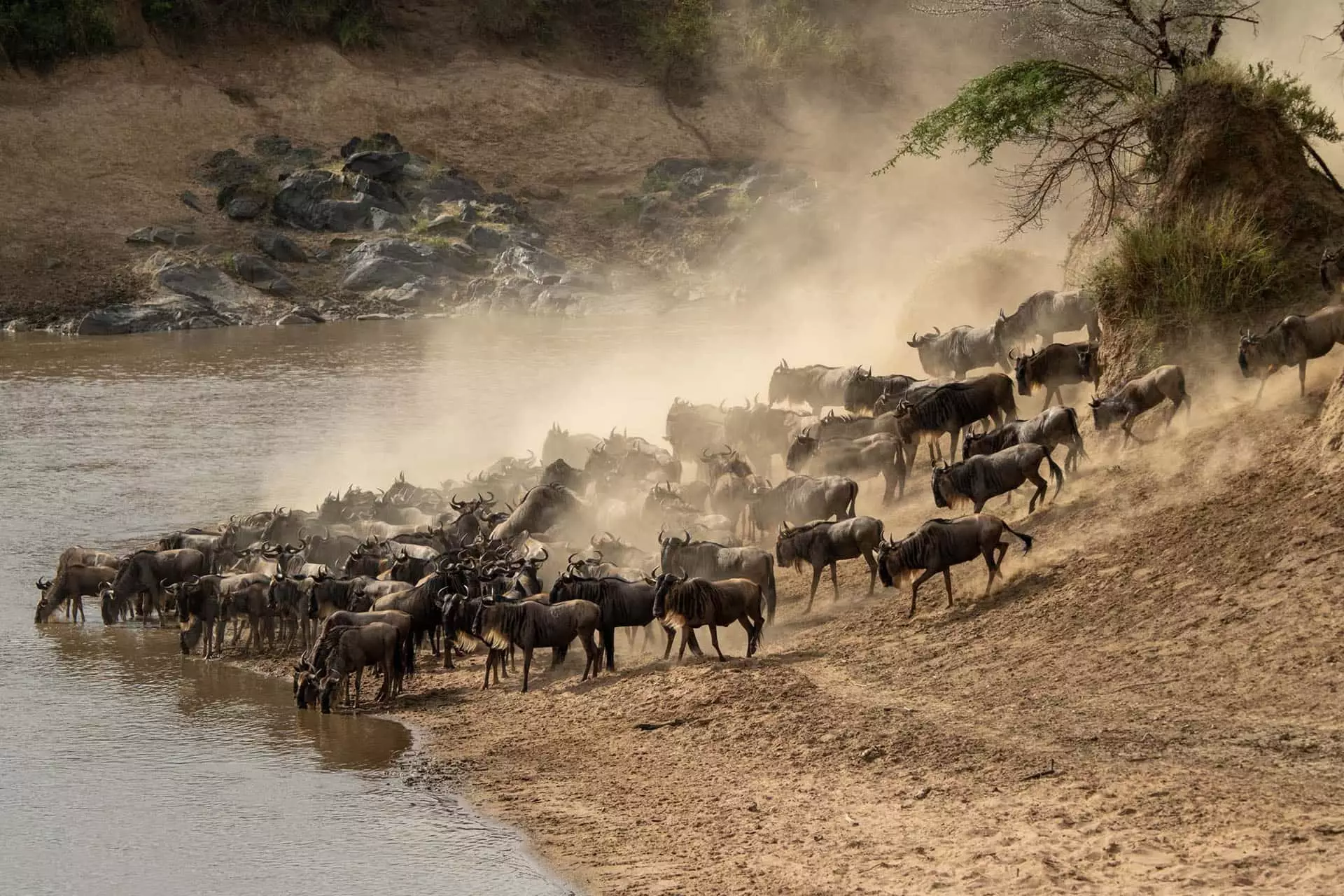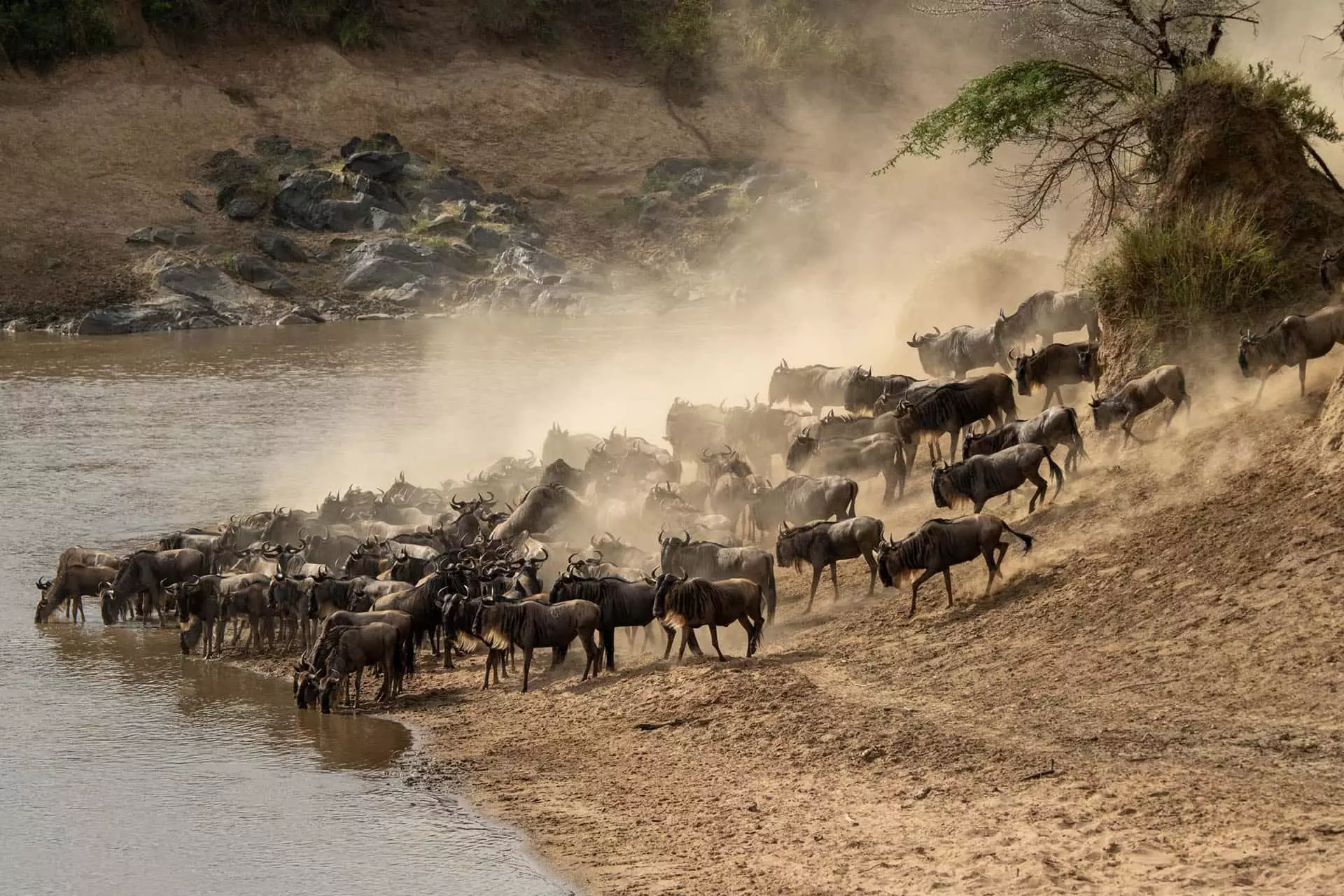 The great migration is one of those world travel 'bucket list' holidays that we all dream of experiencing during our lifetime. The Great Migration is one of the world's most quintessential wildlife wonders, unlike any other natural event you find elsewhere in the world.
Millions of Wildebeest, Zebras, and other antelope species migrate across Tanzania and Kenya every year. Following a treacherous journey, the animals must not only find food for themselves, but also give birth to future generations that will keep the annual migration alive. It's a classic game of survival of the fittest as they face Crocodile-infested waters, and resident predators like Lions, Cheetahs and Leopards along the way.
.
The unpredictable journey's timing and exact locations are constantly changing and evolving based on current conditions. But one thing is for sure, the lack of rain is the main ingredient that dictates where and when the herds will be during a specific period of the year.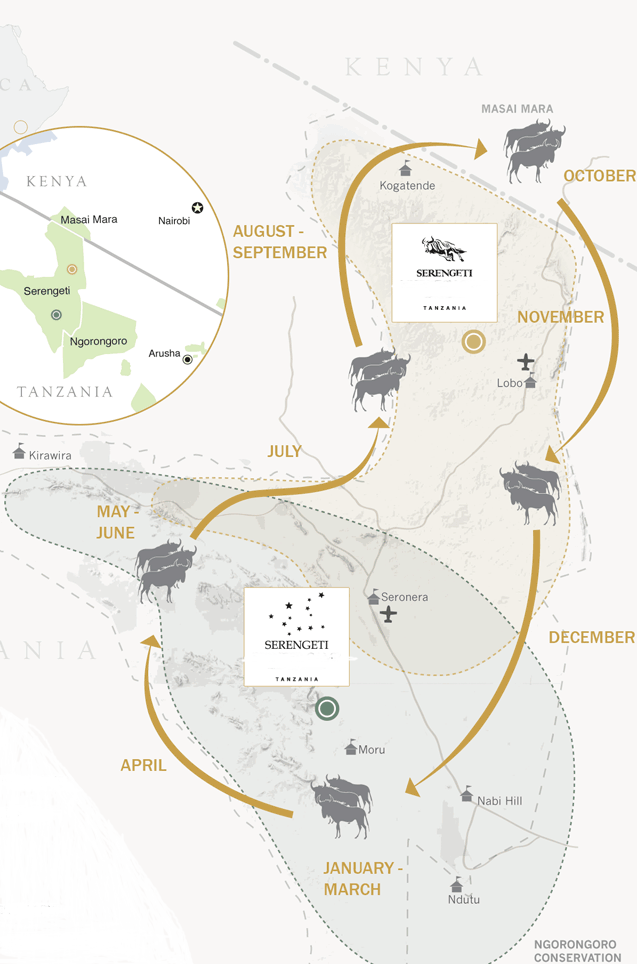 When to witness the Great Migration
Considered the most thrilling spectacle in the animal kingdom, the annual mass migration of wildebeest and other herbivores, with their ever-attendant entourage of predators, is a breathtaking experience.The year-round Great Migration along with the Big Five are probably on the bucket list of 'must-see' African wildlife spectacles for most of us and there are a selection of exclusive camps and lodges to choose from throughout Kenya and Tanzania, each offering Great Migration sightings.
Did You Know:
The Great Migration is One of the Seven Natural Wonders of the World:
This migration is a natural phenomenon in search of fresh pastures. The Migration is rarely the same in terms of precise timing and direction due to uncertain rainfall patterns, with herds splitting and moving in different directions, before reassembling again, but it is always happening in Tanzania and Kenya.
The Great Migration is the World's Largest Overland Mammal Migration:
The annual movement of wildebeest and other plains game across the Serengeti–Mara ecosystem consists of more than 1.5 million wildebeest, 400,000 zebra, 18,000 eland and 200,000 Thompson's gazelles.
The Animals Migrate Over 500 miles (800 km):
Due to the sheer size of the herd, the animals must move to be able to survive. The herds generally follow the rain, as where there is rain, there is fresh grass and once depleted in one area, they will move on to another grassy area.
Timing is everything!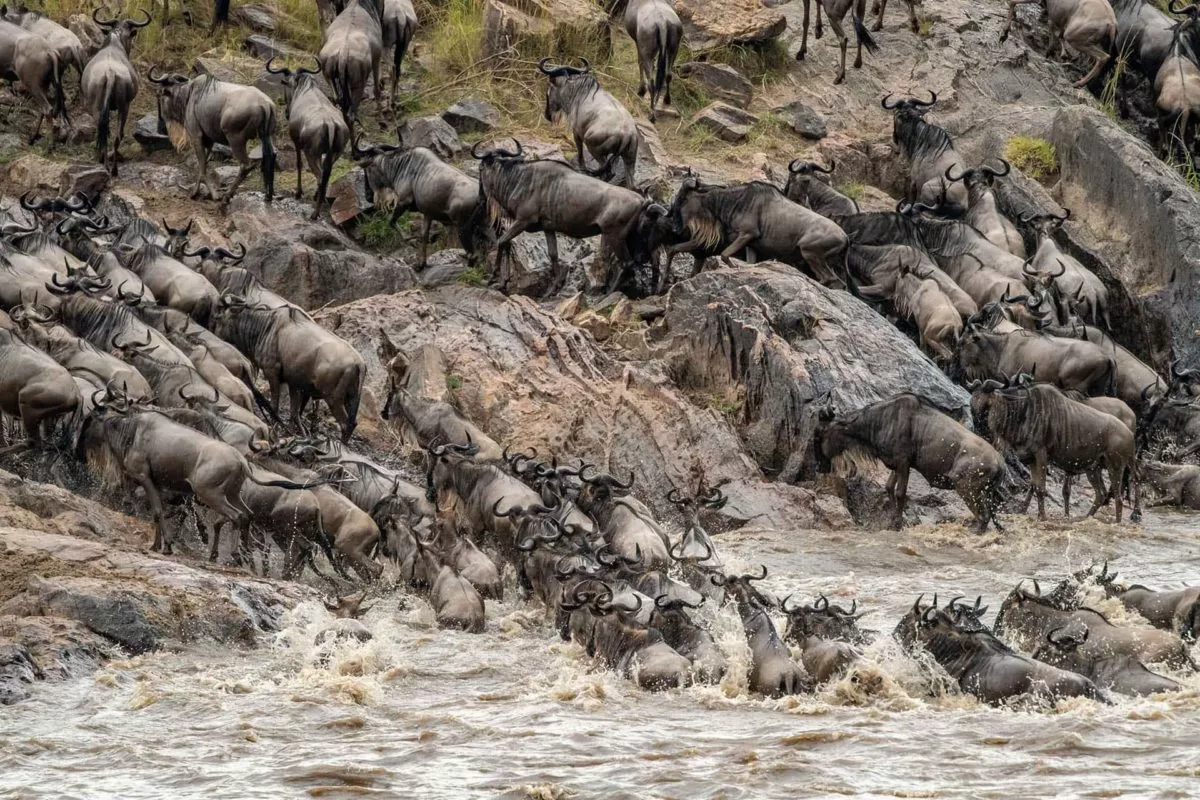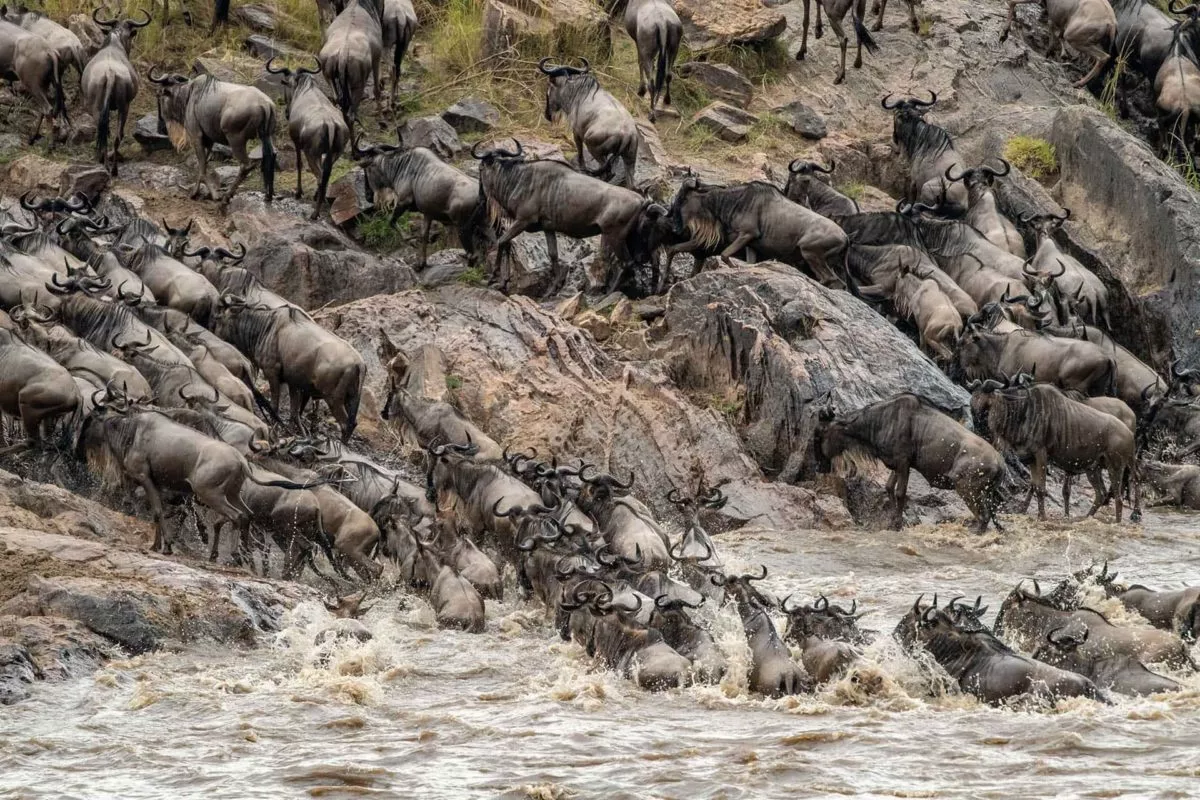 THE MONTHLY MIGRATORY PATTERNS:
Due to varying weather conditions and other such factors, the Migration can differ in its location at any time of the year. However, here is a general guide of the Migratory pattern month-by-month:
JANUARY – MARCH
The herds are usually calving on the short grassy plains in the southern Serengeti. This area is made up of nutrient rich soil important for the wildebeest and their calves.
January herds of the wildebeest are to be found in the southern Serengeti on the short-grass plains.
February the Migration has spread out across the short-grass plains of the southern Serengeti.
March the Migration is now spread across southern Serengeti, Loliondo and Ngorongoro Conservation Area.
APRIL – MAY
The wildebeest are moving, in splinter herds, up through central Serengeti to the Western corridor moving in long lines. Excellent leopard sightings in Central and lion and elephant in Grumeti.
April the migrating herds start moving north through the areas of the Moru Kopjes and Seronera.
May the Migration heads north through Seronera towards the Western Corridor.
JUNE – JULY
Splinter herds usually congregate in the western corridor and start moving north. The herds move northwest, towards Grumeti and dependent on the rain you often see the animals crossing the Grumeti River towards the Northern Serengeti.
June the Migration collects in the area of the western corridor before crossing the Grumeti River.
July the Migration continues to cross the Grumeti and across the Grumeti Reserve.
AUGUST – OCTOBER
The big herds congregate in Northern Serengeti and the Masai Mara. Following the rain, the herds cross over to the Masai Mara and then often return to the Serengeti. This continues for a number of months. There are over 10 common river crossing points.
August the Migration continues up into the far north-west of the Serengeti National Park.
September wildebeest herds in the north of Serengeti National Park and in the Maasai Mara.
October wildebeest grazing in the far north of the Serengeti – and across in the Mara.
NOVEMBER – DECEMBER
The Migration herds often split moving south via the eastern, western and central Serengeti. The herds are moving again, down past Grumeti or straight down to the Central Serengeti. Herds are broken into splinter herds, moving at a different pace. Some go through the Lobo area towards the southern plains.
November the Migration starts its first trek south through Loliondo and via the eastern extremities of the Serengeti National Park.
December the Migration arrives at the short-grass plains, in time for the rains
Facts about the Wildebeest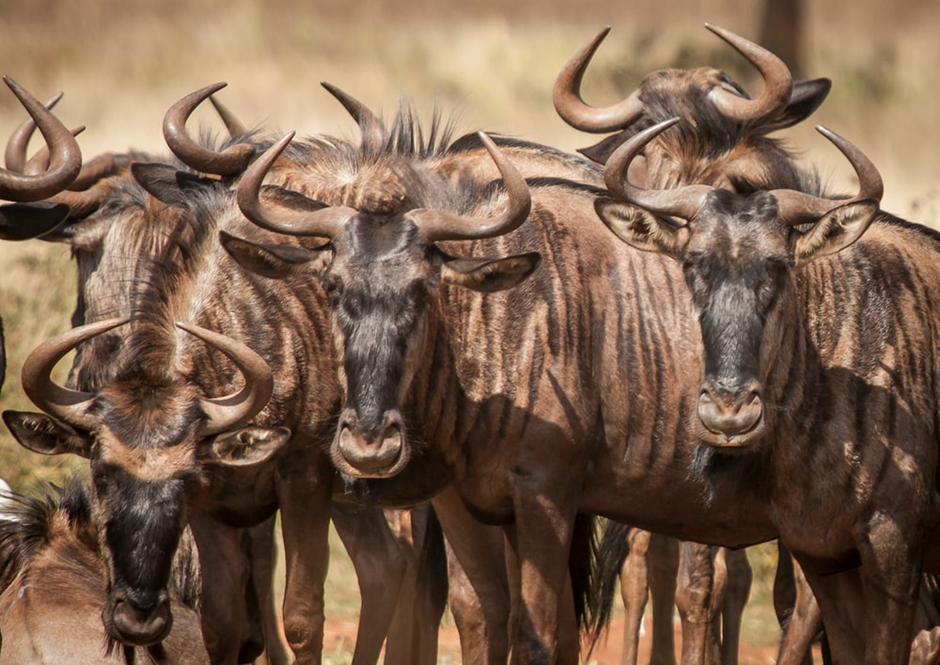 Millions of wildebeest take part in the epic, 1800-mile, clockwise journey across Kenya and Tanzania, with the Grumeti River crossing (Tanzania) considered one of the most dramatic aspects of the great migration.
Stable population
COMMON NAME: Blue Wildebeest
SCIENTIFIC NAME: Connochaetes taurinus
TYPE: Mammal
DIET: Herbivore
AVERAGE LIFE SPAN IN CAPTIVITY:  20 years.
SIZE: Up to 4.5 feet
WEIGHT: 330 to 550 pounds
SIZE RELATIVE TO A 6-FT MAN
---
Other Animals that follow some of the Wildebeest Migration
Plains Zebra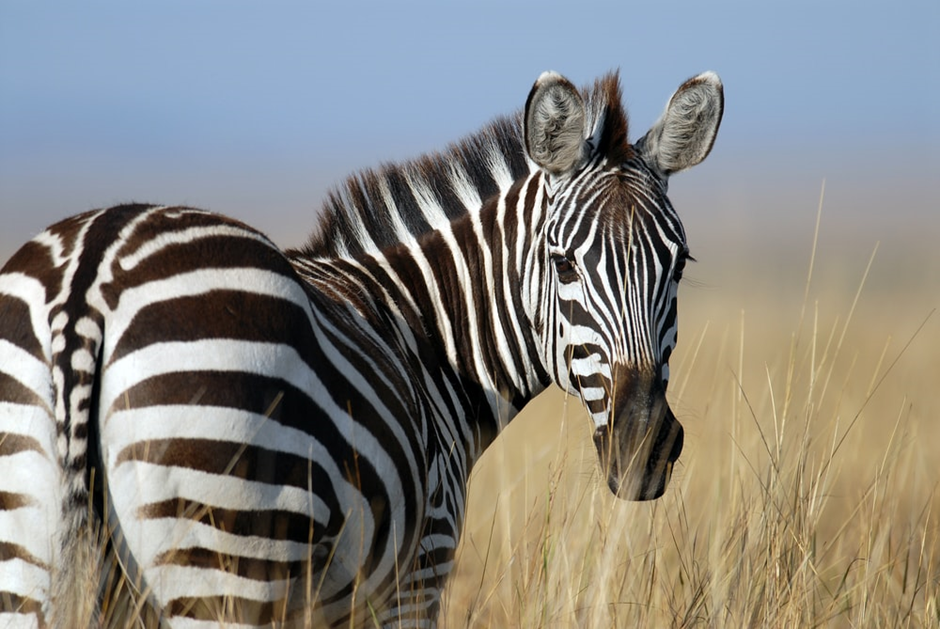 Decreasing population
 COMMON NAME: Plains Zebra
SCIENTIFIC NAME: Equus quagga
TYPE: Mammal
DIET: Herbivore
GROUP NAME: Herd
AVERAGE LIFE SPAN IN THE WILD: 25 years
SIZE: Height at the shoulder: 3.5 to 5 feet
WEIGHT: 440 to 990 pounds
SIZE RELATIVE TO A 6-FT MAN:
---
Thomson's Gazelle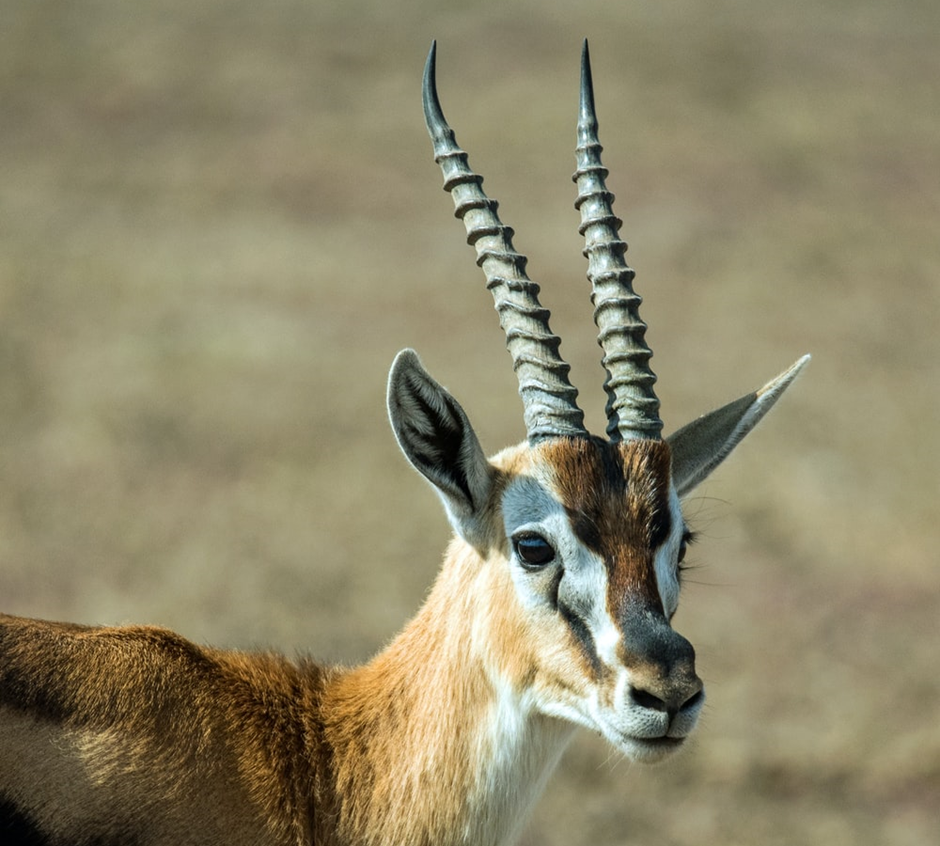 Decreasing population
COMMON NAME: Thomson's Gazelle
SCIENTIFIC NAME: Eudorcas thomsonii
TYPE: Mammal
DIET: Herbivore
GROUP NAME: Herd
AVERAGE LIFE SPAN IN THE WILD: 10 to 12 years
SIZE: Height at the shoulder: 20 to 43 inches
WEIGHT: 26 to 165 pounds
More details coming soon…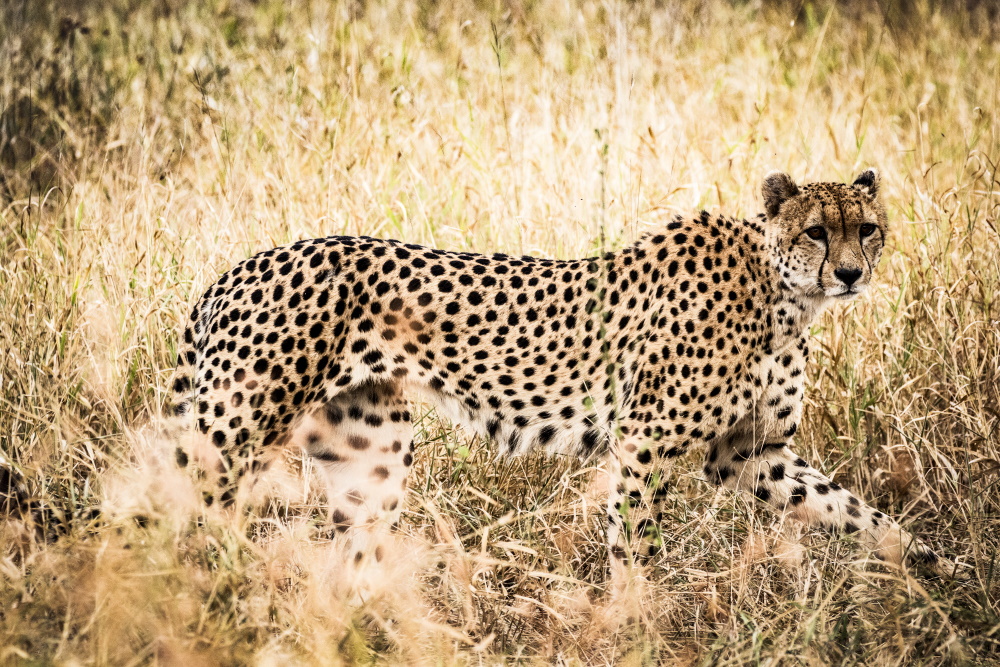 ---